I've always wanted—perhaps because I grew up in poverty and the absence of what might be considered as beauty, or because I internalized from a young age as a rape survivor my own ugliness and distance from beauty, or because I've witnessed the persuasive power of beauty and its ability, nevertheless, to redeem a life—something of my own, finally, to behold and say Wow.
The first time I saw Tree Abraham's cover for my debut poetry collection, All the Flowers Kneeling, I said Wow.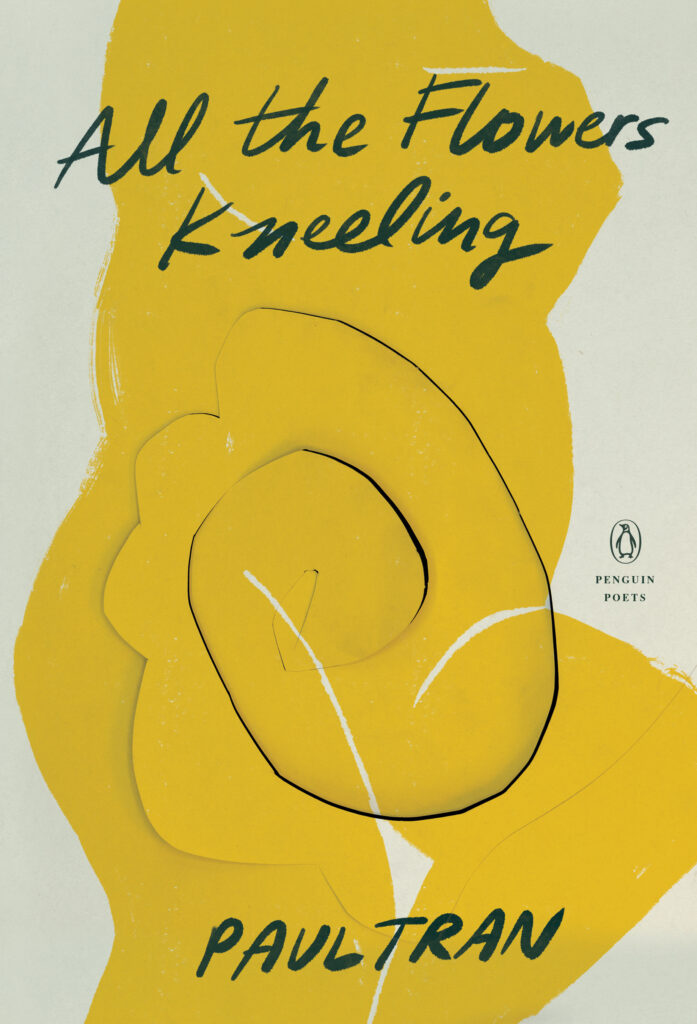 Wow to Tree and this vision of grandeur and grace.
Wow to my family at Penguin for their patience and persistence.
Wow to understanding, at last, what Emily Dickinson meant about poetry: If I feel physically as if the top of my head were taken off, I know that is poetry.
Wow to the top of my head taken off every time I see this cover and think of all that had to be sacrificed and salvaged to get here.
Wow to poetry.
Wow to realizing beauty had been there all along.
Wow to a different kind of beauty.
Wow to redeeming my own life.
Wow to not needing redemption after all.
Wow to the readers who'll find this book and share it with the people they love.
Wow to the readers who'll redefine what love and survival and beauty even means.
Wow to the life we choose.
Wow, and thank you.
Wow, and you.
*
Read a poem from Tran's forthcoming collection here.