Outsiders, Eccentrics, and Misfits: A Reading List
Claire Fuller Can't Get Enough of the Oddball (Lovable and Otherwise)
The first draft of my novel, Unsettled Ground, was well underway before I realized that my two main characters, Jeanie and Julius—who are 51 when the novel starts—are regarded as eccentrics by those who know them. They live on the edge of an English village and don't drive, barely socialize with people outside their own family, are single, and have never left home. None of these things alone, or maybe even together, necessarily make someone an outsider, but the shocking event that causes their father's death, when they are 12, means they become a target for village gossip.
Having an outsider in a novel can create a brilliant tension: readers can be horrified and frustrated by them but cannot look away. At some point, readers will also have to decide which side they're on: how much do they sympathize—or even empathize—with the misfit, or do they fall in line with societal norms and expectations? I love reading novels with an unusual character or two; they show us how to focus on the things that are important to us without worrying about what anyone else says. I like to think that we all have a bit of the eccentric in us, whether we acknowledge it or not.
Here's a list of some of the brilliant misfits in fiction whose stories I've enjoyed recently.
*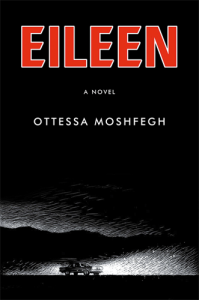 Ottessa Moshfegh, Eileen
(Penguin Books)
It's the 1960s and Eileen Dunlop is in her early 20s, living in squalor with, and caring for, her drunken father. Eileen is secretive, awkward and lonely; her life is sad and utterly engrossing. You need a strong stomach to read this novel, because Eileen enjoys being dirty—as in not washing—and is obsessed with her bowels. She's a virgin with disturbing thoughts and erotic fantasies, especially about her colleagues in the boys' prison where she works as a secretary. One day Eileen meets the "clever and beautiful" Rebecca, the embodiment of all Eileen's fantasies for herself. Eileen is the oddball who wants out. She is perhaps the least passive of all the eccentrics listed here, because she sets something in motion that will rock her out of her weirdo existence.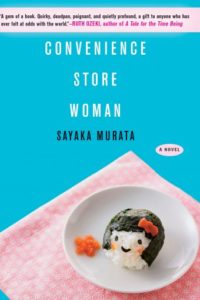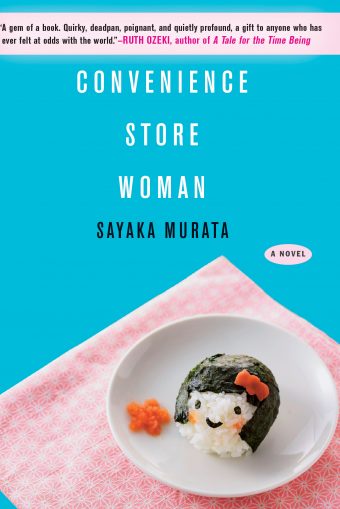 Sayaka Murata (trans. by Ginny Tapley Takemori), Convenience Store Woman
(Grove Press)
For eighteen years, 36-year-old Keiko Furukura has worked in a convenience store. It is her whole life; even at home she only eats and sleeps so that she is at her best at work. Furukura understands that she doesn't fit in and does everything she can to make herself "normal." She copies the speech patterns of her colleagues and even their facial expressions. Eventually, though, questions about marriage and children from her friends and relations wear her down and she attempts to rectify the situation.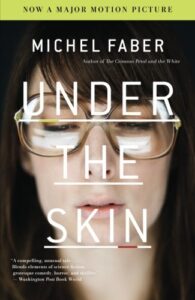 Michel Faber, Under the Skin 
(Harvest)
A peculiar-looking woman drives around the Scottish countryside picking up male hitchhikers for some ulterior motive. Isserley is desperately unhappy about her appearance and knows that her tiny body, huge breasts, and thick corrective glasses make her stand out. She watches television in order to learn how to fit in and reassure her hitchhikers, but she knows she often doesn't get it right. She's a brilliantly complex character: triumphant at what she achieves despite great suffering, but also humiliated by what she has gone through. The way Faber handles the reader's realization about why Isserley is picking up male hitchhikers is very well done, and it's fascinating to see the trope of a male driver picking up female hitchhikers being switched. Isserley is a character for whom I have great sympathy, and even though she and what she does is often unsettling, it is utterly compelling.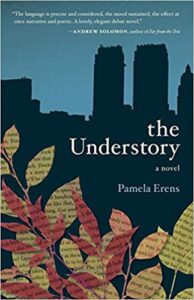 Pamela Erens, The Understory
(Tin House)
Jack, an ex-lawyer, has been living illegally in his dead uncle's apartment in New York for 14 years. He likes to keep to a particular routine—visiting the Brooklyn Bridge every evening, as well as a certain second-hand bookstore, and eating at same diner for lunch every day. When his new landlord wants to evict him, Jack meets and becomes obsessed with the architect employed to redesign his building. Each chapter alternates between this narrative and one that begins a while later, when Jack has left New York for a Buddhist monastery in Vermont, where he tends, rather poorly, to their bonsai trees. Jack is frail and passive, and like the title of this novel, he's been overlooked, hidden at the bottom of things, forgotten and discounted. But Jack has a rich inner life, perfectly and beautifully written by Erens.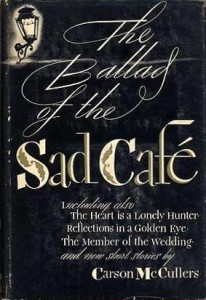 Carson McCullers, The Ballad of the Sad Cafe
(Mariner Books)
Miss Amelia, who owns a store in a 1930s Georgia town, is confronted at the outset of this story by a hunchbacked man claiming to be her cousin. She has been solitary up until now—wealthy, but decidedly unusual in her community. She has always been regarded as strange—for reasons including her tall height and the fact that she was once married for only 10 days—so when the town decides that she and Cousin Lymon are living as a couple, the rumors fly. Miss Amelia, her ex-husband, and Cousin Lymon are all misfits, but they are also supremely self-confident, and apart from when suffering from unrequited love, they are at ease in their own skins.
__________________________________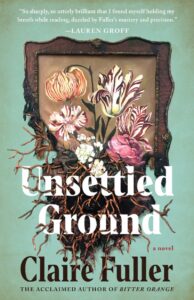 Unsettled Ground by Claire Fuller is available now from Tin House. 
---