Our 15 Favorite Summery Novels for Summer Reading
This Year and Every Year, As Recommended by Lit Hub Staff
Every summer comes with a brand new slate of summer reading lists, but some summer novels are eternal. They're the books that make you instantly smell salt, or feel the sun on your skin—or simply manage to evoke the precise magic of the season in one way or another. If you're looking for a tried-and-true Summer Book—out of step though it may be with the publishing calendar—to take with you on your real or virtual travels, look no further. These are just a few of the Lit Hub staff's go-to summer novels, perfect to dive into this season and for seasons to come.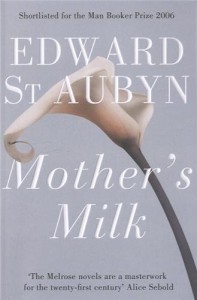 ​​Edward St Aubyn, Mother's Milk
(FSG)
Edward St Aubyn's Patrick Melrose novels are dark, funny, and beautifully written; and the fourth book in the five-book series, Mother's Milk, takes place over four successive Augusts on the Melroses' summer vacations. Each section is told from a different character's point of view—Patrick and Mary's five-year-old son Robert; Patrick, now in his early 40s and no longer a heroin addict, who drinks a lot instead and justifies his mid-life crisis affairs; Mary, who has devoted herself so entirely to the care and wellbeing of her sons that Patrick is an afterthought; and then, finally, the whole family. The title, in St Aubyn's usual mix of witty and a bit cruel, forefronts the role of mothers, their either unlimited (in the case of Mary) or twisted (in the case of Patrick's mother) capacity for love. And in typical holiday vacation situation, nobody is having a very good time.
–Emily Firetog, Lit Hub deputy editor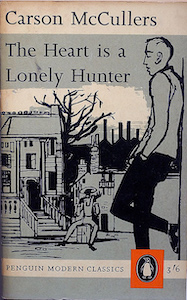 Carson McCullers, The Heart is a Lonely Hunter
"Deep in the heart of Summer, sweet is life to me still, / But my heart is a lonely hunter that hunts on a lonely hill."
Yup, this line from William Sharp's (aka Fiona MacLeod's) 1901 poem "The Lonely Hunter" is where Carson McCullers got the title for her canonical novel of small-town southern life, which for many readers is really just a novel of small-town southern childhood. That's because the most memorable character by far in the ensemble cast is the young teenage tomboy, Mick Kelly, whose longing for—and curiosity about—the wider world recalls to us what it meant to yearn for something we couldn't possibly understand.
And though the novel's action isn't limited to a single summer, its pivotal scene—one of the most beautiful in American literature—has Mick Kelly sat beneath the window of a house on the rich side of town, drawn to the miraculous (and new to her) music of Beethoven on a gramophone, playing in transportive counterpoint to all the rich sounds of a summer night in Georgia.
And if you'd care to dispute the idea that The Heart is a Lonely Hunter doesn't count as a summer novel, allow me to draw your attention to the first half of the couplet above, which is maybe the best possible distillation of what makes McCullers' 1940 masterpiece so achingly beautiful.
–Jonny Diamond, Lit Hub editor in chief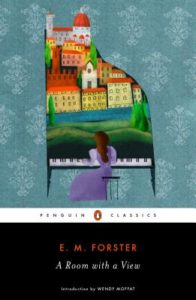 E.M. Forster, A Room with a View
(Vintage)
A Room with a View (the first Forster novel I ever read), was the first book I thought of for this list. The thing is, I don't remember if it literally takes place in summer (although it partially takes place on Summer Street!), but it feels like it, to me. It's about a group of Edwardian British tourists on an excursion to Florence where some of them (the younger folks among them) wind up feeling things and become changed, and then wind up having to confront all this when they return to real life in England, later on. So… discovering one's passions while on vacation in Italy? Seems like a summertime story to me.
–Olivia Rutigliano, CrimeReads associate editor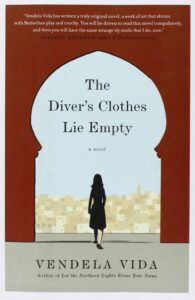 Vendela Vida, The Diver's Clothes Lie Empty
(Ecco)
I am here from the future to tell you to read this one on the beach (or some equally sunny location), a thought I had mere paragraphs into reading; unfortunately I couldn't bring myself to set it aside, but you have a chance! Told in one long, hypnotic take—in a shockingly successful second person POV, no less—it's the story of a woman traveling alone to Casablanca, who loses all her identifying documents and so starts to take on the identity of others. Her longest con is as a stand-in on set for a famous American actress, which might be my new career goal. Simmering and tense yet wickedly funny and at times devastating—sounds like a day at the beach, yes?
–Eliza Smith, special projects editor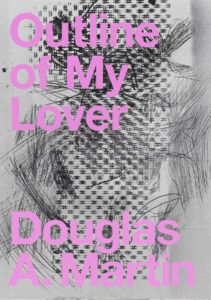 Douglas A. Martin, Outline of My Lover
(Nightboat Books)
This slim novel, the story of an obsessive love between a young man and the older musician who keeps himself at a distance, is a pitch-perfect summer read: it's intense, sexy, gratifying even while it's breaking your heart. Douglas A. Martin captures that specific moment in which you will do anything to keep a particular person in your life; as his narrator submits to desire, his story becomes one of wandering, shifting identity, and the moment-by-moment calculations of an intense, unstable love.
As Hugh Martin writes in his introduction to a recent Nightboat Books edition of the book, he takes on "a rarely articulated position: the cunning pathétique, whose acts of submission are as calculated as they are genuine. He gets what he wants by becoming what is wanted." A classic of queer literature and an inventive, gripping story, it's a good choice for the season.
–Corinne Segal, Lit Hub senior editor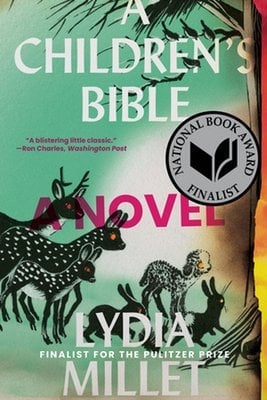 Lydia Millet, A Children's Bible
There is a narrative tidiness to the summer novel, fitting as it does so neatly between seasonal signifiers of rebirth and death. And I'd wager that a disproportionate number of summer novels feature children at their center for similar narrative simplicity: who better to inhabit the full world of a single season than characters for whom it means so much?
Which leads me to Lydia Millet's riveting (and funny) dystopian tale of one summer in the lives of an apostle's dozen of wayward children. Basically abandoned by their affluent, checked-out parents while on a multifamily vacation at a sprawling country mansion, the young heroes of A Children's Bible must reckon with the failure of the older generation as they confront a devastating weather event that tips the northeast into something approaching a Hobbesian nightmare.
Millet, as ever, has the lightest of touches with the heaviest of subjects, drawing out comically imbalanced intergenerational relationships fueled almost entirely by scorn. But insofar as A Children's Bible also serves as a clear analog of the absolute mess that older generations have bequeathed today's youth, it reminds us that winter, eventually, is coming.
–Jonny Diamond, Lit Hub editor in chief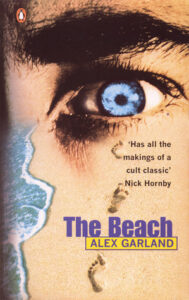 Alex Garland, The Beach
(Riverhead)
Nothing says summer like a nice beach, and there are few literary beaches beachier than the titular beach from The Beach. Beach. Alex Garland's 1996 debut—now rightly considered one of Gen X's Mount Rushmore novels—is the darkly hallucinogenic tale of a restless English backpacker's search for a fabled island paradise off the coast of Thailand, and the nightmarish unraveling of the utopian community he discovers therein.
I, like thousands upon thousands of similarly gormless Banana Pancake Trail-ers, read The Beach while backpacking around Southeast Asia. It was the summer of 2008, and I was young and wild and free… sigh… Anyway, The Beach holds a special place in my heart, as does the flawed-but-fun 2000 movie adaption. I heartily recommend both.
–Dan Sheehan, Book Marks editor-in-chief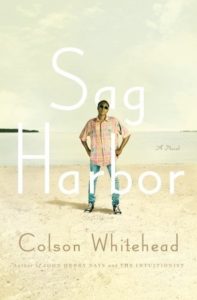 Colson Whitehead, Sag Harbor
(Anchor Books)
Sag Harbor is the ultimate "becoming someone else over the summer" novel. It is the story of fifteen-year-old Benji and his brother Reggie, two affluent teenage brothers spending their summer vacation in the idyllic Hamptons-adjacent beach town of Sag Harbor. There, they cross paths with many of the friends and classmates from their fancy Manhattan prep school, all refashioning themselves into their carefree vacationing alter-egos. It's the summer of 1985. There are no parents around. Benji, a nerd still in braces, wants to be cool. It's long understood that this, Whitehead's third novel, was a more personal project than his previous two novels—a retelling of his own teenage years growing up in these wealthy New York communities, and what it means to be a Black teenager in these mostly white spaces.
–Olivia Rutigliano, CrimeReads associate editor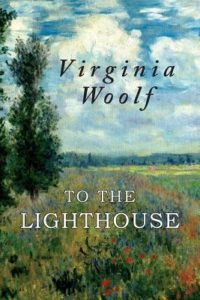 Virginia Woolf, To the Lighthouse
(Harvest Books)
It's not exactly light, breezy reading, but hear me out—besides being set in the appropriate season, with the titular lighthouse a promise and a boat ride away, Woolf's novel is an exercise in both busy excitement (everyone's consciousnesses filling the pages, overlapping and infecting each other) and the lack thereof (the emptiest house in all of literature). It's also as sad as we sometimes forget summer can be.
–Emily Temple, Managing Editor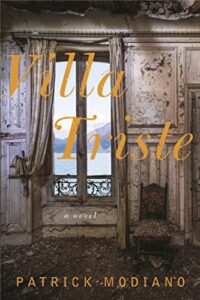 Patrick Modiano, translated by John Cullen, Villa Triste
(Other Press)
A quintessential Modiano novel, and an utterly, fantastically specific summer novel layered with memories, mysteries, and inchoate desire. As with nearly all of Modiano's fiction, we follow a man's interrogation of his own past, in this case a peculiar summer spent hiding out (or was he?) in the area of Lake Annecy, a resort area seemingly in a state of perpetual vanishing, its chic impossibly lost, its magic dwindled, its mainstays reduced to half-remembered names in a hotel ledger. In this land of summer possibility, the young man adopts a new name and identity and takes up with an actress and a seedy, charismatic doctor from an old Haute Savoie family. Together they amble through hotel and beach club communities causing minor scandals.
The climax comes with possibly the most memorable, and certainly the most exuberant, set piece in Modiano's oeuvre: the Houligant Cup, a "concours d'elegance," on which seemingly all the characters' hopes and dreams are momentarily riding, a brief and wondrous absurdity that perfectly captures the strange summer atmosphere in Annecy, distorted by time and memory.
–Dwyer Murphy, CrimeReads editor-in-chief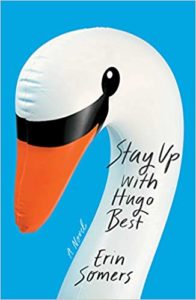 Erin Somers, Stay Up with Hugo Best
(Scribner)
A sometimes-overlooked quality of summer is that it's the favorite season of ostentatious displays of wealth. We might know that extremely rich people are off somewhere being extremely rich in winter, too (skiing? Drinking port by the fire?), but in the summer they're all so obviously summering and spending time on their grounds. So in case you need a reminder of the dissatisfaction and melancholy that can accompany even the fanciest in-ground pools, I recommend Erin Somers' excellent debut. Even if you're not in the market for schadenfreude (ugh, fine), the (sharp, wrenching) novel, which tells the story of a young comedy writer's fraught Memorial Day weekend at the country house of a late-night legend, makes for excellent summer reading.
–Jessie Gaynor, Lit Hub senior editor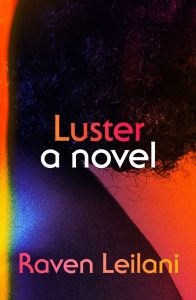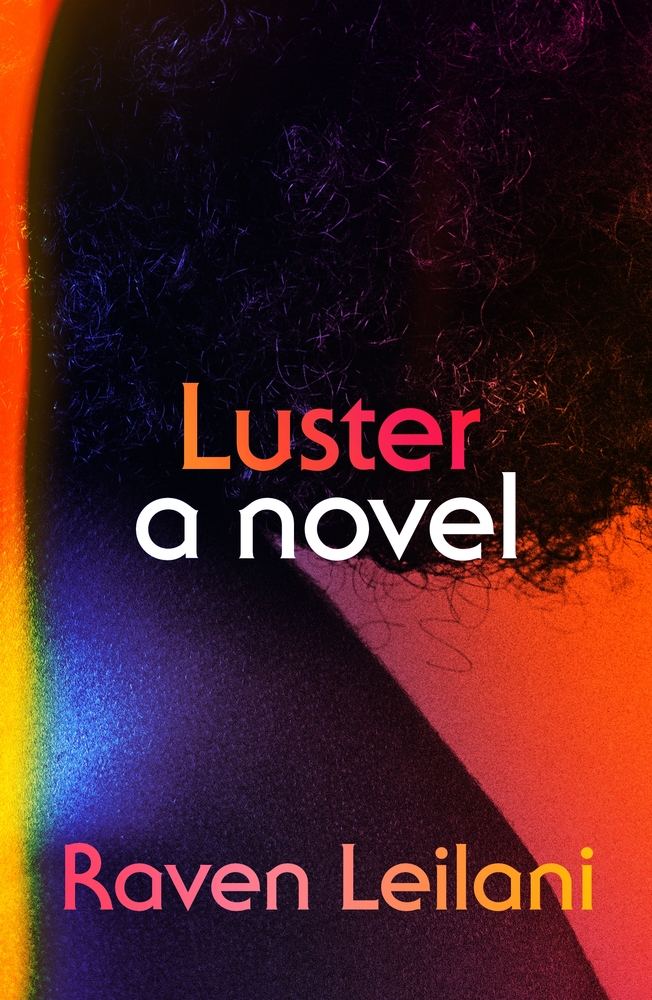 Raven Leilani, Luster
(FSG)
This was the best book I read in summer 2020, the summer of Covid and protest. But it also evokes all of the best qualities of the season: a sense of thrill and danger, a sparkling irreverence, freedom and play. Also… it's kinda hot. In that gross, sticky way, sure, but also in the other way. What more could you ask for?
–Emily Temple, Managing Editor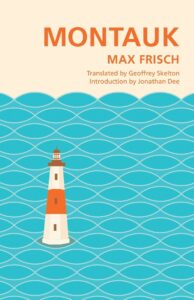 Max Frisch, translated by Geoffrey Skelton, Montauk
(Tin House Books)
Did I purchase Montauk, Max Frisch's very autobiographical 1975 novel, from a Hamptons bookshop last summer because I loved the cover art? Yes! But then I read it and was very glad I took the plunge. The story is about a writer (Frisch, it is very obvious) who spends a summer weekend in Montauk with a younger woman with whom he is having a short love affair. As the hours pass, he remembers things about his life and writes them down. He observes things and writes them down.
The novel is kind of about nothing, in this way, but it is also possibly about everything in this way. Mostly, for me, it seemed to capture the kind of narration we (or at least I) do in our heads when we're experiencing something ordinary but are wondering if it is secretly profound.
–Olivia Rutigliano, CrimeReads associate editor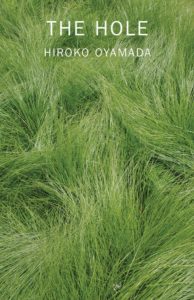 Hiroko Oyamada, translated by David Boyd, The Hole
(New Directions)
This was the book that my two friends were each reading on the beach when I was reading Montauk (see above), and their descriptions were enough to make me seek it out. Asa is a young, newly married woman who moves with her husband to the country, near where his parents live. This is all during an extremely hot and unpleasant summer, and she, bored and restless, spends her time half-exploring, half-wandering around, until an encounter with a strange animal leads her to fall into a giant hole, a hole that has been waiting specifically for her.
–Olivia Rutigliano, CrimeReads associate editor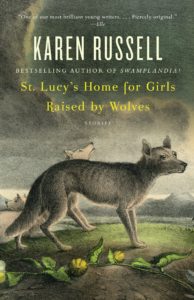 Karen Russell, St. Lucy's Home for Girls Raised by Wolves
(Vintage)
Karen Russell stories always make me think of the summer months. Probably because they all take place in the warm swamp of the Florida Everglades, and the environment breathes down your neck the whole time. Alligators, crab shells, and houseboats abound! The boundaries of reality get quite hazy in these stories in a way that echoes the way summer can feel ripe with unburdened possibility. One wild story in particular is set in a sleepaway camp for disordered dreamers, and is exactly the kind of story you want to tell while sitting around a campfire.
–Katie Yee, Lit Hub associate editor
---