Otto Penzler's 5 Crime and Mystery Picks for October
From Raymond Chandler to Carl Hiaasen
Each month, I recommend five works of mystery/crime/suspense fiction, new or old, with no agenda other than to share a distillation of more than a half-century of avid reading in this most distinguished literary category.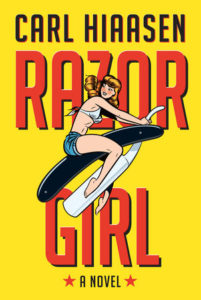 Carl Hiaasen, Razor Girl
The zaniest and most consistently hilarious mystery writer working today, as well as the most popular (and rightly so), is Carl Hiaasen, whose latest novel perfectly captures the craziness of Florida, "a magnet for sleaze and eccentricity," as he puts it. Among the characters featured are Andrew Yancy, the clumsy but likable ex-cop we've met before who desperately wants his job back, the never-named scam artist known only as Razor Girl, and a bunch of Gambian pouched rats. The plot cannot, I promise you, be summarized.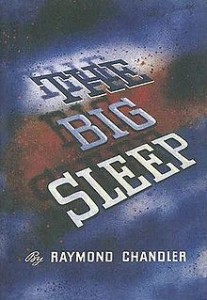 Raymond Chandler, The Big Sleep
I'm not sure if this is his best book (it could be The Little Sister or The Long Goodbye), but it's his first and introduces Philip Marlowe, the most iconic of all private eyes (though Sam Spade might have given him a run for it if he'd appeared in more than one book). I would argue that Chandler was the greatest of all American mystery novelists and, like distinguished authors in any literary genre, plot matters less to him than style, characterization, dialogue, and psychological depth. Surrounded by corruption and deceit, Marlowe remains a powerful moral force in his quixotic attempts to find truth and abet justice.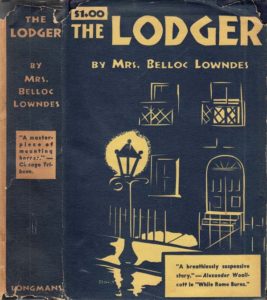 Marie Belloc Lowndes, The Lodger
Of the hundreds of books about Jack the Ripper, none was more evocative of the time and place than The Lodger, written a quarter-century after the atrocities were committed. In this classic suspense tale, Mr. Sleuth, a gentle man and a gentleman, takes rooms in Mr. and Mrs. Bunting's lodging house. Inexplicably, Mrs. Bunting becomes more and more terrified of him as the series of brutal Ripper murders continues to horrify London. It inspired the silent film of the same title by Alfred Hitchcock in 1926.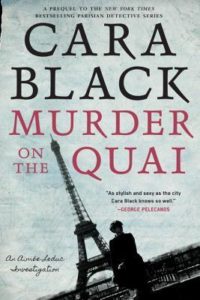 Cara Black, Murder on the Quai
When I like a series, I am always happy when the author, after a number of books, goes back to write a prequel so I am able to see what the protagonists were like before they became familiar. Aimee Leduc, Cara Black's tough, no-nonsense private eye, is the best in all Paris. But how did she get to that place? Why did she follow in her father's footsteps? Why did he stop running the family's successful detective agency? After 15 books in this relentlessly satisfying series, we learn the answers. Aimee, a college student, becomes enmeshed in a case featuring stolen Nazi gold, revenge killings, her father's secret mission, and her late mother's hidden past.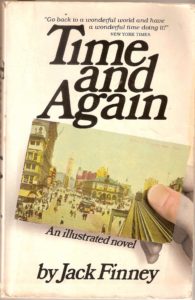 Jack Finney, Time and Again
Perhaps the most universally loved mystery about New York ever written (it certainly is by me), this charming, romantic, part fantasy, part mystery novel allows present-day Si Morley to participate in a secret government program that sends subjects into different eras of American history and return with eyewitness reports. He soon realizes the plan has wider and more sinister ramifications than he was told, but the lure of living in New York City in the 1880s is too tantalizing to resist. You will be swept away by the delicious prose and the evocation of the city in what seemed a simpler time.
Feature image: still from Alfred Hitchcock's The Lodger: A Story of the London Fog (1927).
---