Otto Penzler Recommends Crime and Mystery
Novels of Espionage, Nazis, and Hannibal Lecter
Each month, I recommend five works of mystery, crime, suspense and fiction, new or old, with no agenda other than to share a distillation of more than a half-century of avid reading in this most distinguished literary category.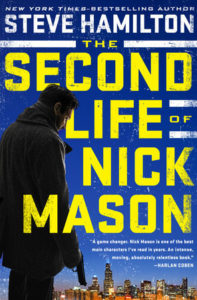 The Second Life of Nick Mason, Steve Hamilton (G.P. Putnam, 2016)
What a premise! Nick Mason is in prison for a minimum of 25 years with no possibility of early parole when a rich and powerfully connected fellow prisoner makes him an offer: He will get Mason freed but, for the next 20 years, he will have to follow any orders that are given to him. Desperate to see his wife and daughter, Mason agrees. Hamilton, a double Edgar-winner known for his first-rate novels about former Detroit cop Alex McKnight, has written a far grittier and more violent book, but it is no less masterly.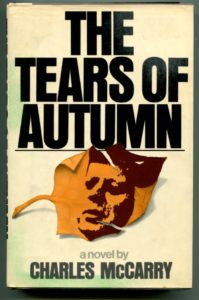 The Tears of Autumn, Charles McCarry  (E.P. Dutton & Co., 1974)
Unequivocally the greatest espionage novel ever written by an American, McCarry's description of the events leading to the assassination of John F. Kennedy will give you pause. His series' character Paul Christopher uncovers the utterly credible motivation for the killing. We know what happened, and this poetic masterpiece offers a theory that explains how and why. McCarry's The Secret Lovers and The Last Supper, also Christopher novels, rank only marginally behind The Tears of Autumn as the all-time best spy thriller.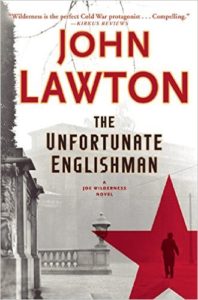 The Unfortunate Englishman, John Lawton (Atlantic, 2016)
Mixing espionage, police procedural, and historical elements in his novels, Lawton will remind readers of Alan Furst, John le Carré, and Philip Kerr, but with his own style, which has more humor than the others. Set at the height of the Cold War, Joe Wilderness finds himself back in Berlin, given the job of arranging a swap of spies with the Soviets. But Joe also wants to make a little on the side, as usual, which, inevitably, complicates things.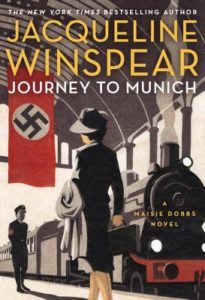 Journey to Munich, Jacqueline Winspear (Harper, 2016)
I became captivated with Maisie Dobbs in the first novel about her, and I like books set around World War I. Now, sweet Maisie has grown up and, as the Second World War looms, the British Secret Service presses her to retrieve a prisoner from Dachau that the Germans have agreed to return to his family. Nazi Germany being Nazi Germany, things do not go as smoothly as hoped-for. While my taste generally runs to tougher, grittier novels, being a tough and gritty guy myself, the charm of this series is irresistible.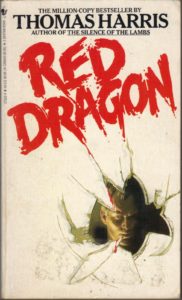 Red Dragon, Thomas Harris (G.P. Putnam, 1981)
Arguably the greatest suspense novel of all time, Hannibal Lecter is introduced here, though not as the primary villain. Creating the perfect evil genius without turning him into a cartoon character (as in his late novels), Harris followed this with his better-known The Silence of the Lambs, also a brilliant piece of literature. When a vicious serial killer slaughters entire families in the most heinous ways imaginable, the baffled FBI turns to the former agent who put Lecter behind bars. He turns to the arch villain for help but he soon realizes that he has put his own family at risk. Unbearable suspense!
---