Oscars Countdown: What to Read (and Watch) After The Banshees of Inisherin
Lit Hub's Literary Countdown to the 95th Academy Awards
Sure, we're a website about books, but that doesn't mean we can't get in on the Oscars fun, too. (Exhibit A: If they gave Oscars to books, our 2022 nominees.) And while there are few adaptations in this year's lineup, we'll still be tuning in on Sunday to celebrate storytelling, judge the Academy's taste, and perhaps witness some live drama. In the meantime, we're recommending the books and films you and should read and watch next for each Best Picture contender. And the nominee is: The Banshees of Inisherin. 
*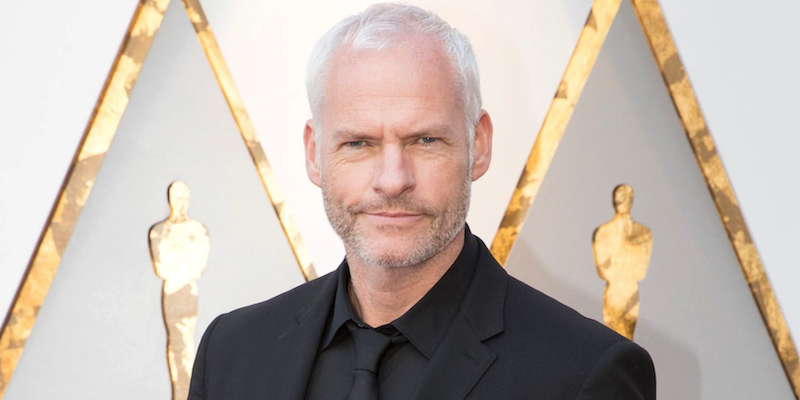 With Martin McDonagh's The Banshees of Inisherin recently becoming the most nominated Irish film in Oscars history (its nine nods pushing In the Name of the Father and Belfast into joint-second place), now feels like the right time for a quick primer on what the polarizing British-Irish filmmaker is all about. As a near-completist, and the site's only resident Irishman, the task of elucidation falls to me, so here goes. (Keep reading)
*
READ THIS, WATCH THAT: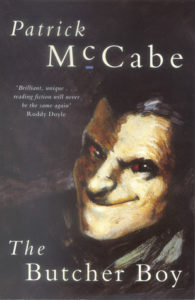 Patrick McCabe, The Butcher Boy
If you think Martin McDonagh was the first 1990s upstart to put ultraviolence, macabre humor, and picture postcard pastoral Irish settings into a blender, think again. Patrick McCabe's 1992 novel, which was a finalist for the Booker Prize and adapted by Neil Jordan into one of the best Irish films of the past 30 years, is a darkly comic, 1960s-set small-town fantasia about Francie Brady—a neglected, ostracized, and abused preteen boy with a sharp tongue and an overactive imagination—who begins to lose his grip on reality and lash out in increasingly violent ways. –Dan Sheehan, Book Marks editor in chief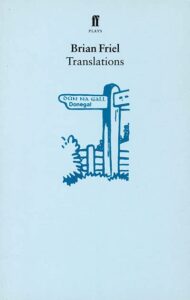 Brian Friel, Translations
Aside from the obviously comparable settings—a hermetically small town in a bygone rural Ireland replete with eccentric aging bachelors—Translations, like Banshees, is a study in miscommunication and mistranslation, as characters quite literally refuse to speak the same language (English vs. Irish), and persist in stubbornly talking past one another.
Set almost a hundred years earlier than Banshees, Translations is the nominal story of an English attempt to map the whole of Ireland, and to colonize Irish place names by translating them into English. As is ever the case when multiple generations and cultures collide, Translations reveals how hard it can be to say the most important things, and how slippery language is when we need it most.  –Jonny Diamond, editor in chief
Mikey and Nicky (1976)
If you want to watch a movie about "former best friends who still care about one another but are on opposite sides of a strange feud," why not turn to Elaine May's OG? Peter Falk and John Cassavettes are, respectively, Mikey and Nicky—two mob associates with a long history. Nicky has stolen money from a mob boss and knows he's about to be bumped off, so he turns to his old friend Mikey for help getting out of town. Their relationship has dangerous implications, and ultimately, like Banshees, it asks which is more important: keeping a friendship alive, or saving yourself. –Olivia Rutigliano, CrimeReads associate editor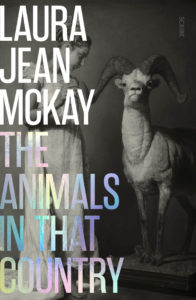 Laura Jean McKay, The Animals in That Country
For another dose of disorder in the world filtered through a set of gruff characters on the edge, give Laura Jean McKay's The Animals in That Country a whirl. Named for a line in a Margaret Atwood poem, the novel concerns Jean, an alcoholic zookeeper at the animal sanctuary where her daughter-in-law also works—her son has disappeared, leaving behind her grandchild. Beyond the fences of the sanctuary, a pandemic takes hold in which infection causes people to hear (and understand) the voices of animals, which drives them to madness. A witty and wild look at our inability to comprehend those close to us, and very 'Strayan. –Janet Manley, staff writer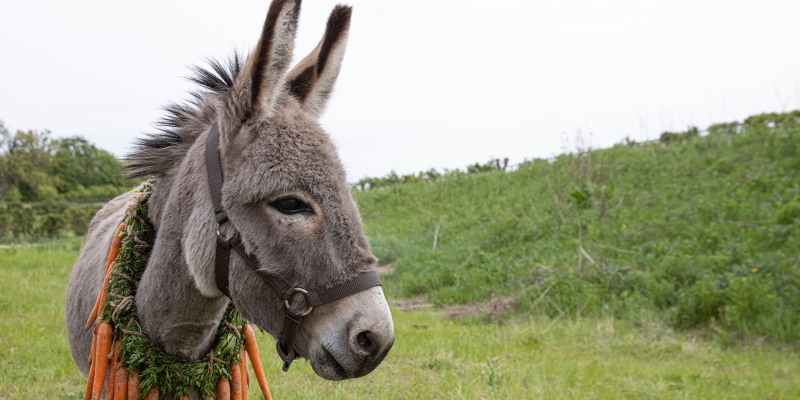 Every performance in Banshees is top-notch, but Pádraic's (Colin Farrell) miniature donkey, Jenny, is a real scene stealer. As fate would have it, another donkey is up for an Oscar this year: the titular star of EO, Jerzy Skolimowski's contender for Best International Feature Film, which New York Times film critic Manohla Dargis called the top film of 2022. (EO was actually played by six donkeys, while Jenny was played by one. This inexplicably feels important to mention.) Anyway, TimeOut dubbed 2022 the Year of the Donkey, and I move to extend that designation indefinitely. –Eliza Smith, special projects editor
---