Oscars Countdown: What to Read (and Watch) After TÁR
Lit Hub's Literary Countdown to the 95th Academy Awards
Sure, we're a website about books, but that doesn't mean we can't get in on the Oscars fun, too. (Exhibit A: If they gave Oscars to books, our 2022 nominees.) And while there are few adaptations in this year's lineup, we'll still be tuning in on Sunday to celebrate storytelling, judge the Academy's taste, and perhaps witness some live drama. In the meantime, we're recommending the books and films you and should read and watch next for each Best Picture contender. And the nominee is: TÁR. 
*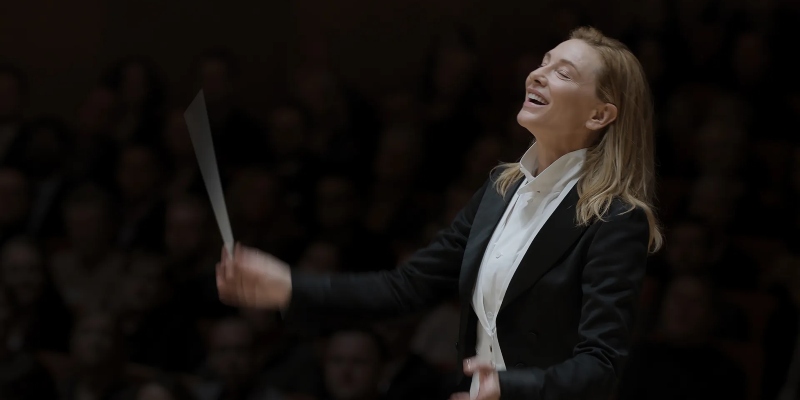 In TÁR's opening sequence, Lydia Tár is fitted for a suit modeled after the male conductors that dominate her record collection. Director Todd Field's message seems clear: this is a film about a woman who aspires to embody masculine power. And thanks to headlines like Huffington Post's "TÁR is a fascinating reflection of the Me Too reckoning," many viewers might take these shots as foreshadowing how Lydia's embodiment of masculine power is so complete that she has left a trail of female victims on her path to EGOT status.
When I first watched TÁR, these shots of Lydia at the tailor suggested something quite different. The general public might know Cate Blanchett as the greatest actress of her generation, but I see her as the Gen X Greta Garbo: a lesbian icon of unparalleled magnitude. Her penchant for wearing suits has become a potent symbol of her Sapphic appeal, with photographer Sarah Karlan tweeting "Every time Cate Blanchett wears a suit, somewhere a lesbian gets her wings." Well acquainted with the fetishization of Blanchett's suits, I took the opening sequence as introducing Lydia as a woman who possesses an unusual degree of erotic allure for other women—particularly millennial women. (Keep reading)
*
READ THIS, WATCH THAT: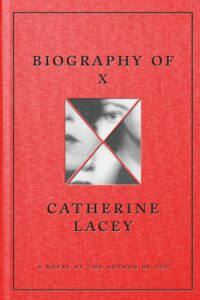 Catherine Lacey, The Biography of X
If you like enigmatic, problematic, genius lesbian artists with combative temperaments and shadowy pasts, well, Catherine Lacey's new novel, The Biography of X (FSG, March 21) might be just the thing for you. When an iconoclastic artist known to the world as X drops dead in her office, her widow, blinkered by grief and enraged by the publication of an unauthorized biography, sets out to discover the truth behind her wife's mysterious origins, beginning with her escape from the Southern Territory, a fascist theocracy that split from the rest of the US after World War II.  –Dan Sheehan, Book Marks editor in chief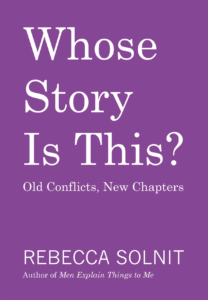 Rebecca Solnit, Whose Story Is This? 
After all, we know Cate Blanchett read a whole lot of Rebecca Solnit while she was making the movie. Superfans, follow suit.  –Emily Temple, managing editor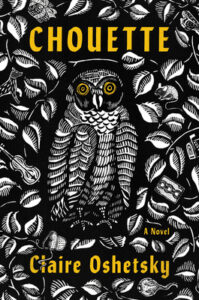 Claire Oshetsky, Choutte 
For fans of the movie that so realistically portrayed a woman coming undone, may I present to you: Claire Oshetsky's Chouette? It tells the story of a woman named Tiny, who gives birth to a "small and broken-winged" owl-baby. Chouette quickly becomes the center of her universe. Tiny loves that she is different. But her husband, unfortunately, cannot see this treasure. As he becomes obsessed with trying to find a "cure," the gulf between husband and wife only deepens. In this propulsive story, we are brought close to the unravelling mind of our protagonist, whose daydreams and nightmares, lofty imaginings and harsh reality, loom large.  –Katie Yee, associate editor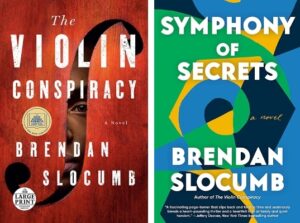 Brendan Slocumb, The Violin Conspiracy and Symphony of Secrets
Brendan Slocumb has been a classical musician his whole life and a musical educator for decades, and now he's putting all his knowledge and appreciation of the genre into mysteries that also claim space for the stories of musicians and composers of color. The Violin Conspiracy, Slocumb's debut, takes us into the fight over the providence of a rare Stradivarius with deep implications for the history of white appropriation and Black talent. In the second novel from Slocumb, Symphony of Secrets, two researchers stumble upon a dark secret about their favorite composer: he stole all his melodies from a Black, autistic woman who he pretended to befriend. Like TÁR, these novels remind us that the world of classical music is not some remote, awe-inspiring elitist institution, but instead, a place full of issues and intersections.  –Molly Odintz, CrimeReads senior editor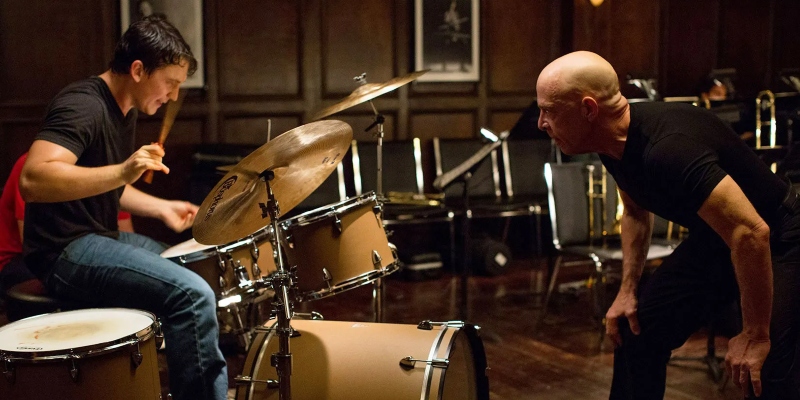 Whiplash (2014)
One of the most interesting scenes in Tár is the Juilliard lecture, and one of the ways the film asks us to study her is as a "teacher" (or, even more often, "mentor.") She's calculating, careful of keeping herself in a position of authority and power over the prodigious, ambitious young people surrounding her. For this reason, a fruitful companion piece might be Damien Chazelle's Whiplash, which is also about a boundary-crossing instructor, but told from the perspective of the student obsessed with unseating him.  –Olivia Rutigliano, CrimeReads associate editor
---