Oscars Countdown: What to Read (and Watch) After Everything Everywhere All at Once
Lit Hub's Literary Countdown to the 95th Academy Awards
Sure, we're a website about books, but that doesn't mean we can't get in on the Oscars fun, too. (Exhibit A: If they gave Oscars to books, our 2022 nominees.) And while there are few adaptations in this year's lineup, we'll still be tuning in on Sunday to celebrate storytelling, judge the Academy's taste, and perhaps witness some live drama. In the meantime, we're recommending the books and films you and should read and watch next for each Best Picture contender. And the nominee is: Everything Everywhere All at Once. 
*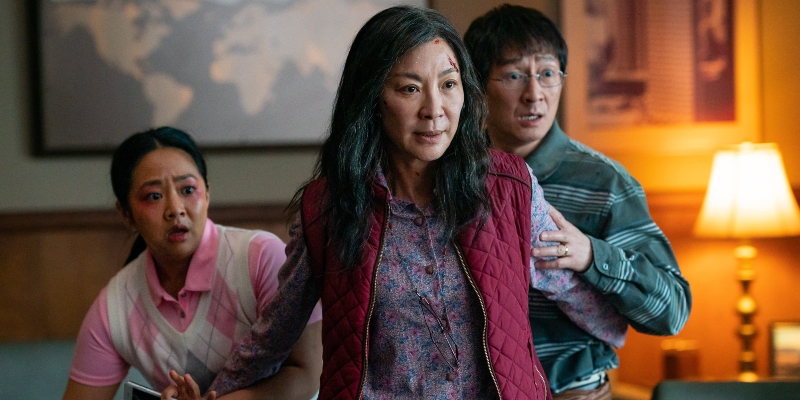 Everything Everywhere All at Once Offers a Hopeful Vision for Immigrant Families
In the world we live in now, a flight between Hong Kong and Los Angeles is just 13 hours long. But the journey, for an immigrant family, can lead to the kind of transformation that renders us unrecognizable to those we leave behind. What's more, the children we birth in the land we now call home may not make sense to us either. When familial familiarity is supplanted by incomprehensible shifts, sometimes an unthinkable question is asked: is this stranger with my child's face someone I can still love?
This is an unspoken question that Evelyn Wang (Michelle Yeoh) wonders of her adult daughter, Joy (Stephanie Hsu), in the Daniels' Oscar-nominated Everything Everywhere All at Once. It's also a question posed by Evelyn's father, Gong Gong (James Hong), who comes to a bleaker conclusion. The film takes place over the course of a single day, during which Evelyn's struggling laundromat is audited by the IRS, her husband tries to serve her divorce papers, and her estranged father visits from Hong Kong, to whom Joy tries to come out as queer. As it turns out, these conflicts reflect a much larger and graver one elsewhere in the multiverse, where another version of Joy morphed into a bloodthirsty, omnipotent being after her universe's Evelyn pushed her beyond her limits. (Keep reading)
*
READ THIS, WATCH THAT: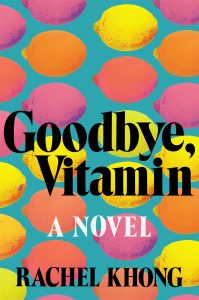 Rachel Khong, Goodbye, Vitamin
It's hard to tell a good family story, one with nuance, one that tugs at the heartstrings in surprising ways. Everything Everywhere All At Once so wonderfully captures the pain and humor of parent/child relationships. So too does Rachel Khong's Goodbye, Vitamin, an intimate and tender story of a woman who returns home to take care of her father, who has dementia. There is grief, and there is laughter. There is understanding and misunderstanding, and pulsing underneath it all, there is love. –Katie Yee, associate editor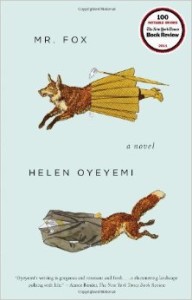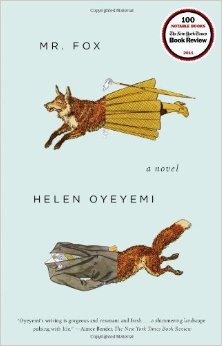 Helen Oyeyemi, Mr. Fox
Everything Everywhere All at Once is a work of alternate universe genius. Since that's your cup of tea, you should check out Helen Oyeyemi's beloved Mr. Fox, a novel about an author who can't stop killing off his characters. One day, his muse pays him a visit and pulls him into a story of their collective making. You'll tumble through the shapeshifting narratives with awe. As they explore different genres and tropes, Mr. Fox's wife also enters the tale. She's convinced her husband has been having an affair, and now Mr. Fox must choose between the two. It begs the question: in another life, who would you really like doing laundry and taxes with? –Katie Yee, associate editor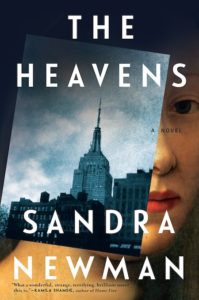 Sandra Newman, The Heavens
It's not exactly the multiverse, but it's just as mind boggling: in Newman's 2019 novel The Heavens, a woman in what seems like a slightly better New York than the one we know dreams of Elizabethan England, and slowly the choices she makes there (and her relationship with "Sad Will," who is exactly who you think he is) begin to change her waking reality. A wonderfully fun and lovely novel to scratch your "what's going on here?" itch. –Emily Temple, managing editor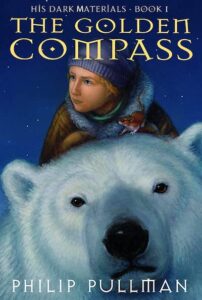 Philip Pullman, The Golden Compass
If you can't get enough of a multidimensional quests in which plucky heroines jump through myriad alternate worlds—replete will oddly similar, yet dumbfoundingly different inhabitants—then Philip Pullman's classic trilogy of universe-saving drama, His Dark Materials, is for you. And though some may find Pullman's atheism a touch on the didactic (and obvious) side, that's more than made up for by the intelligence that courses through these books.  –Jonny Diamond, editor in chief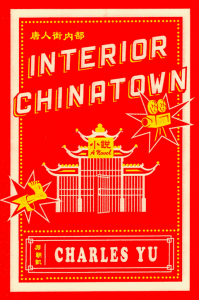 Charles Yu, Interior Chinatown
The bit that got me in Everything Everywhere was the moment Waymond (Ke Hu Quan) told Evelyn (Michelle Yeoh) that, of the multiverse of glamorous alternative lives they could have lived, he was happy to run a dry cleaning and laundromat business with her. America has knee-capped their ambitions, you understand, and no novel explores the migrant reality with quite as much punch and meta-commentary as Charles Yu's Interior Chinatown. In the book, Willis Wu is an Asian actor who lives in Chinatown, Los Angeles, with his parents, who have played a host of generic Asian roles in movies. Willis dreams of working his way up the acting hierarchy from "Background Oriental Male" up through "Dead Asian Man" to "Generic Asian Man Number One." But what he really dreams of, what might be possible, is to make it to "Kung Fu Guy." Willis becomes a father and remains hemmed in by his drive to exceed his family's station; a decision that threatens the alternate life presented to him. "You're here," Yu writes, "supposedly, in a new land full of opportunity, but somehow have gotten trapped in a pretend version of the old country." –Janet Manley, staff writer
---