Oscars Countdown: What to Read (and Watch) After Avatar: The Way of Water
Lit Hub's Literary Countdown to the 95th Academy Awards
Sure, we're a website about books, but that doesn't mean we can't get in on the Oscars fun, too. (Exhibit A: If they gave Oscars to books, our 2022 nominees.) And while there are few adaptations in this year's lineup, we'll still be tuning in on Sunday to celebrate storytelling, judge the Academy's taste, and perhaps witness some live drama. In the meantime, we're recommending the books and films you and should read and watch next for each Best Picture contender. And the nominee is: Avatar: The Way of Water. 
*
READ THIS, WATCH THAT: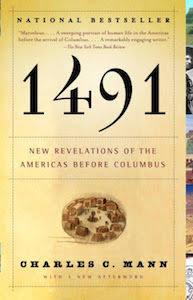 Charles C. Mann, 1491
Avatar is basically a CGI Dances with Wolves, and it traffics in all the usual white savior/colonizer tropes we've come to expect from Hollywood for… a century now? Anyway, Charles C. Mann's extensive work of history attempts to address some of the myths of the so-called New World—particularly the absolute fallacy that it was a primeval eden—by piecing together detailed accounts of the Indigenous nations that populated North America in the eponymous year. Contrary to subsequent myth-making, they were in large as sophisticated—in husbandry of the land, in the egalitarian structure of their society—as the European colonizers. The "innocent savage" stuff is bullshit, even if the skin is blue.  –Jonny Diamond, editor in chief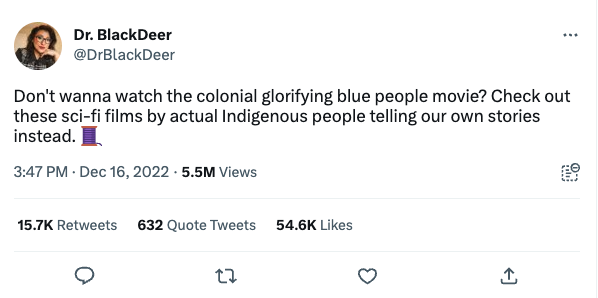 Sci-fi films by Indigenous filmmakers
Dr. Autumn Asher BlackDeer, a decolonial Indigiqueer scholar-activist from the Southern Cheyenne Nation, put together a great Twitter thread of sci-fi films created by Indigenous filmmakers—including Night Raiders (2021), Rhymes for Young Ghouls (2013), and Blood Quantum (2019)—all of which I'm excited to dive in to (no Way of Water pun intended).
–Eliza Smith, special projects editor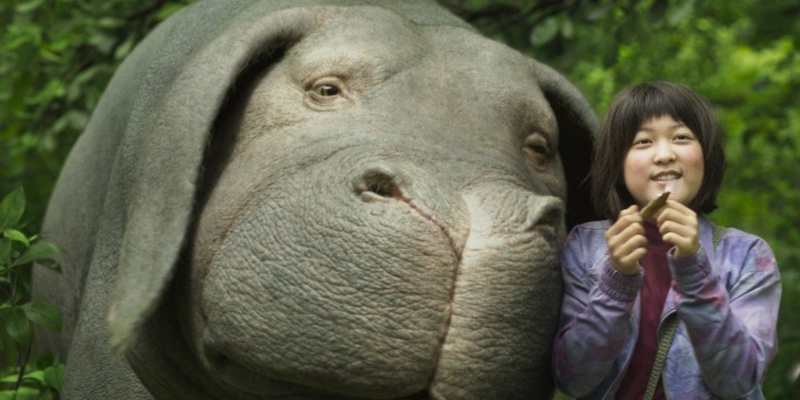 Okja (2017)
Among many things, Avatar: The Way of Water is rife with metaphors about the relationship between the anthropocene and the natural world. It cares about protecting native species against aggressive, exploitative forces, resisting a cultural (American) viewpoint that regards animals as no more than chattel, no more than potential resources. Because of the film's investment in representing characters forging beautiful bonds with animals, respecting them and valuing them as individuals, I recommend Bong Joon Ho's loving animal-rights movie Okja. Talking whales, meet the superpig. –Olivia Rutigliano, Crime Reads associate editor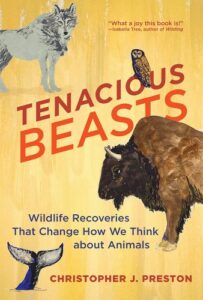 Christopher J. Preston, Tenacious Beasts
Along the same lines, I thought I'd recommend a literary, and more academic, take on the same themes. Preston's fascinating book is not only about the very precarious state of countless endangered species, but also about how evolution is fighting back against mankind's over-exploitation and destruction: how animal species are recovering from these devastating diminishments. –OR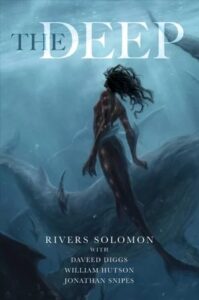 Rivers Solomon with Daveed Diggs, William Hutson, and Jonathan Snipes, The Deep
In this immersive novella, a race called the wajinru—the mermaid-like descendants of African women tossed overboard during the trans-Atlantic slave trade—have built their own thriving underwater society. Yetu has been appointed the historian of her people, meaning she alone must carry the traumatic memories of their past. Meanwhile, humans are encroaching on the wajinru's home in search of oil. The story was inspired by a song from the sci-fi concept album by clipping, an experimental rap group made up of William Hutson, Jonathan Snipes, and Daveed Diggs, who share the byline with Sorrowland author Rivers Solomon. –ES
---