Oscars Countdown: What to Read (and Watch) After All Quiet on the Western Front
Lit Hub's Literary Countdown to the 95th Academy Awards
Sure, we're a website about books, but that doesn't mean we can't get in on the Oscars fun, too. (Exhibit A: If they gave Oscars to books, our 2022 nominees.) And while there are few adaptations in this year's lineup, we'll still be tuning in on Sunday to celebrate storytelling, judge the Academy's taste, and perhaps witness some live drama. In the meantime, we're recommending the books and films you and should read and watch next for each Best Picture contender. And the nominee is: All Quiet on the Western Front. 
*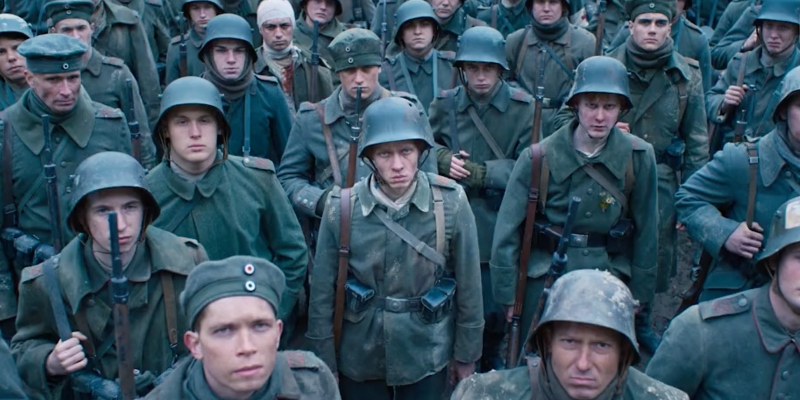 "One of the most important books ever written in the German language," All Quiet on the Western Front (originally titled Nothing New in the West), is now an Oscar-nominated film causing some international turbulence. Imagine Saving Private Ryan told from a German soldier's perspective, and you can begin to appreciate the disquiet elsewhere about All Quiet.
For many Germans, World War I isn't a good versus evil tale. As the film's German director, Edward Berger, explains to the Los Angeles Times: "We don't have your history. It's laden with guilt and shame. We can't make a movie where a German soldier kills, quote-unquote, an enemy and it'd be a good thing." In addition to that problem, one prominent German newspaper calls the film "war kitsch," a film designed to guarantee profits. (Keep reading)
*
READ THIS, WATCH THAT: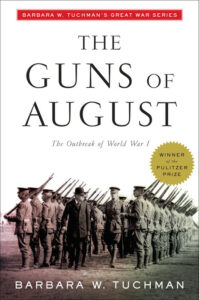 Barbara Tuchman, The Guns of August
Barbara Tuchman's Pulitzer Prize–winning book provides the perfect historical context to supplement your viewing of All Quiet; it's a methodical breakdown of the years leading up to the war, and the brewing tensions that erupted in the most brutal conflict mankind has ever seen.  –Olivia Rutigliano, CrimeReads associate editor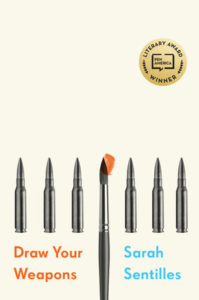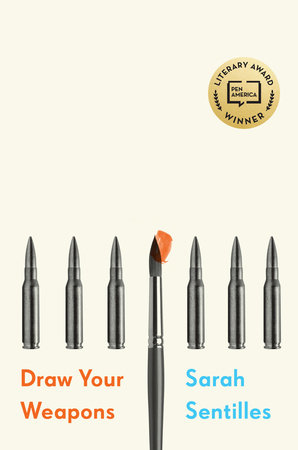 Sarah Sentilles, Draw Your Weapons
My favorite book about war is Sarah Sentilles's Draw Your Weapons, a genre-bending investigation of the intersections of art, war, and theology via two primary subjects: Howard, a conscientious objector during WWII, and Miles, who worked as a prison guard at Abu Ghraib. –Eliza Smith, special projects editor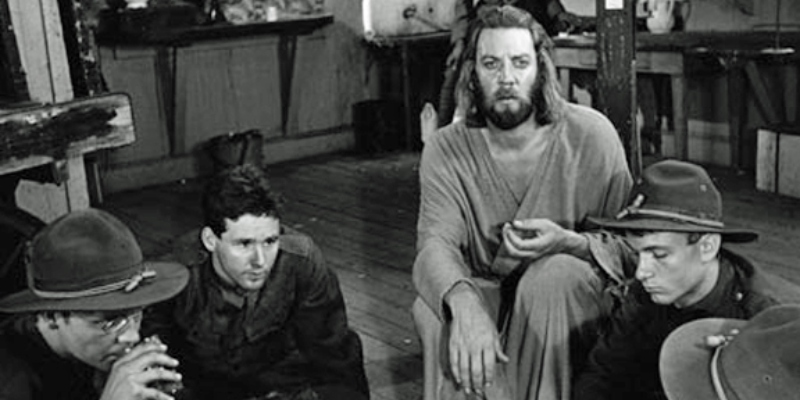 Johnny Got His Gun (1971)
Johnny Got His Gun has a strangely parallel history to All Quiet, both visceral anti-war statements that appeared at times, and in nations, primed to ignore their message. Famed member of the Hollywood 10 Dalton Trumbo wrote the book Johnny Got His Gun in the late 1930s, but it would find a much wider audience during the anti-war movement of the '60s, culminating in a film version made in 1971 and directed by the book's original author. In Johnny Got His Gun, a soldier wakes up in the hospital to realize that his limbs are gone, his face disfigured, and his hearing and vision lost, and he's unable to communicate with those caring for him. He lives mostly in his memories, having flashbacks to the days before his injuries, until he finally figures out a means to communicate his warnings about the horrors of war.
As an odd footnote, Metallica incorporated parts of the film into one of their music videos, then eventually bought the film rights to avoid paying royalties. Although if you listen to any music while reading this book, it should really be And the Band Played Waltzing Matilda. Not just the version by The Pogues, either—June Tabor's is my personal favorite. –Molly Odintz, CrimeReads senior editor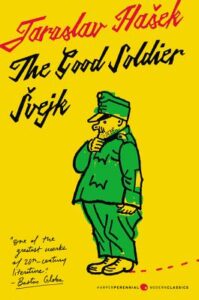 Jaroslav Hasek, tr. Cecil Parrott, The Good Soldier Švejk and His Fortunes in the World War
Honestly, this is the European novel of WWI most deserving of a big budget, high-profile, 21st-century adaptation. Right up there with Slaughterhouse-Five, The Good Soldier Švejk is one of the greatest of all war novels, and tells the story of the eponymous draftee as he navigates all the bullshit of a massively stupid war imposed upon the lower classes by an idiotic aristocracy. (Sound familiar?)  –Jonny Diamond, editor in chief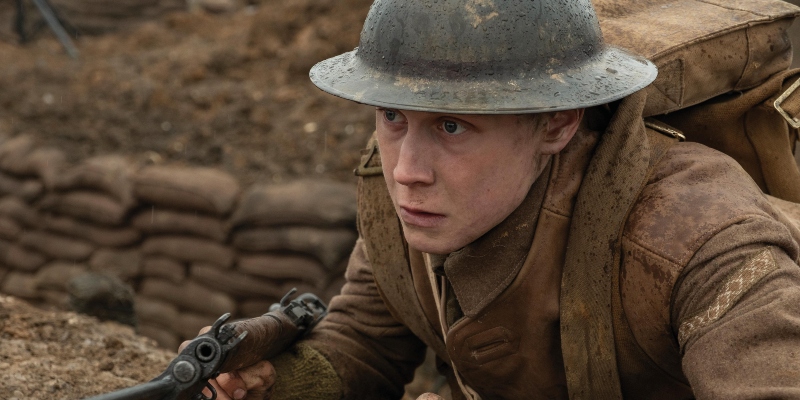 1917 (2019)
All Quiet on the Western Front is a gut-wrenching, technical masterpiece that condemns war as passionately as a film can. If you want to watch a similarly technically excellent, devastatingly immersive movie about the horrors of World War I, may I direct you to Sam Mendes's 1917?  –OR
---