On the Years When Jane Austen Couldn't Write
An Illustrated Look at the Effects of Worry and Uncertainty on a Literary Icon
Though Jane Austen completed just six novels and saw only four of them published in her lifetime, it is undeniable that the cultural impact of Sense and Sensibility, Pride and Prejudice, Emma, Mansfield Park, Northanger Abbey, and Persuasion far outweighs their number. And though the light and comedic hand with which she wrote suggests a life of genteel solitude, the pain and uncertainty that plagued much of her adult life does not completely disappear behind her stories of matchmaking, balls, and bonnets.
In 1801 Jane Austen's father, George, a retired clergyman, moved his wife and two unmarried daughters to the fashionable yet faded resort city of Bath. All but one of their six sons had already left the family home to pursue careers in the Church, the navy, and the militia. Jane was pursuing a career of her own in writing, and she had already completed three novels—Elinor and Marianne, First Impressions, and Susan—which would later be titled Sense and Sensibility, Pride and Prejudice, and Northanger Abbey. Jane's brother Henry was busy trying to sell Susan on her behalf, but while Jane waited anxiously for news of her book, her parents harbored other hopes for her future.
The Austen parents, George and Cassandra, had fallen in love and married in Bath forty years earlier, and it was here, perhaps, that they hoped to find husbands for their daughters, Cassandra and Jane, twenty-seven and twenty-six, respectively. According to legend, Jane was so distressed when told of the move that she fainted on the spot. Bath had once been a desirable city, but with the rise of seaside resort towns like Brighton, its reputation was in decline. However, despite its dated appeal and aging residents, it still offered a great many distractions and a complete change of pace from their country upbringing in Steventon. There were balls at the Assembly Rooms, new plays to see at the Theatre Royal, new dresses to order, and a seemingly endless stream of social calls. Even within this sociable chaos, Jane was unable to escape the uncertainty of her future.
Though comfortably middle class, the Austens were not wealthy, and more than once they found themselves on the hunt for cheaper accommodation. Easy then to imagine Austen's writing desk packed away, unused and unthought-of. Certainly, the lack of novels completed in this time suggests that the five years she lived in Bath were so miserable that even the sparkling and lively Jane Austen could not make light of them. But though her time there was often an unhappy one, the Bath of Austen's novels is a catalyst for self-reflection, for taking charge of one's life, and for opportunity. It may seem hard to imagine Austen, the woman to whom writing came so naturally, neglecting her pen, but all those distractions, the worry and uncertainty of her years in Bath, are part of what made her later works so successful. Tucked into the pages of Pride and Prejudice, Sense and Sensibility, Persuasion, and the rest, are glimpses of this time when she could not write.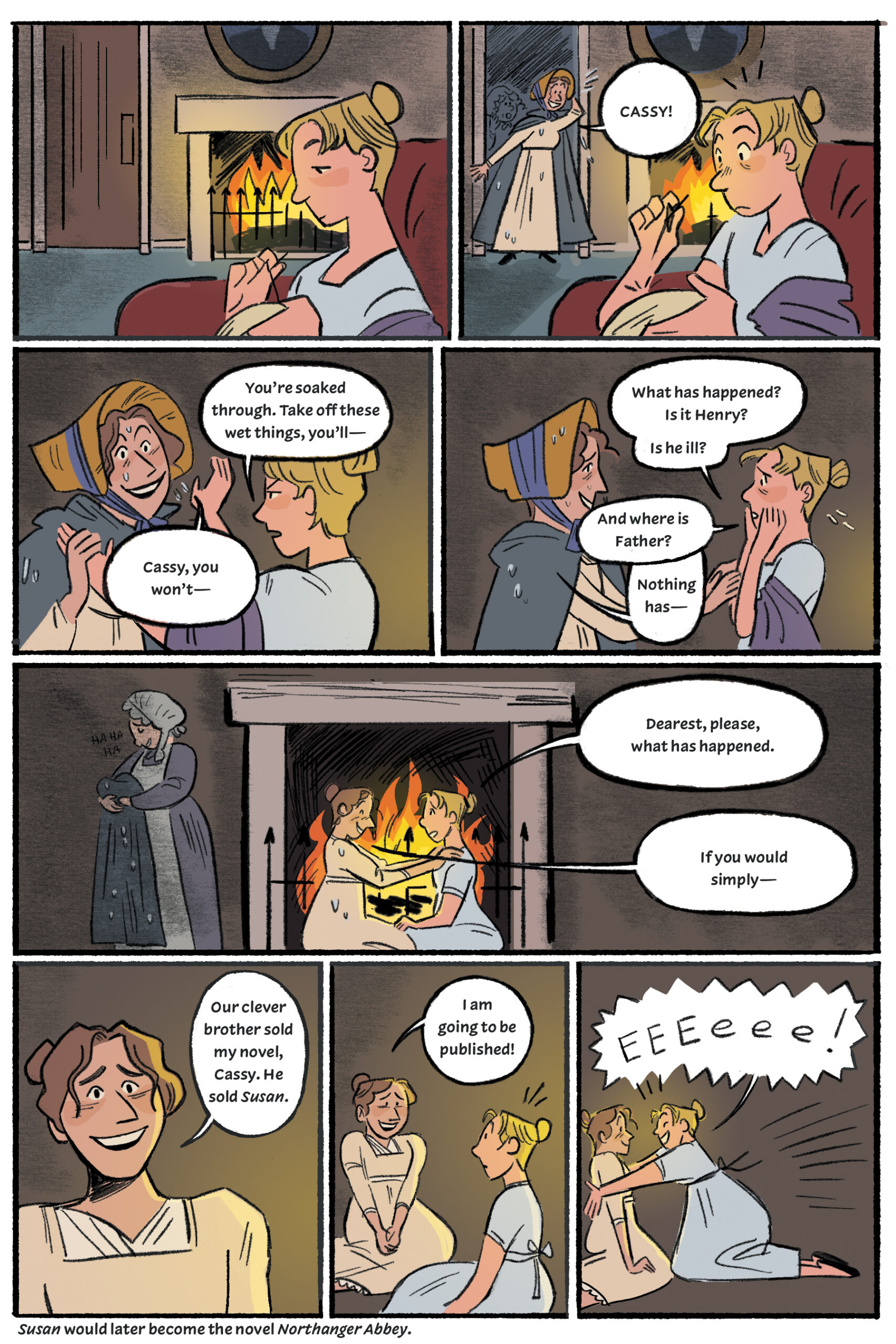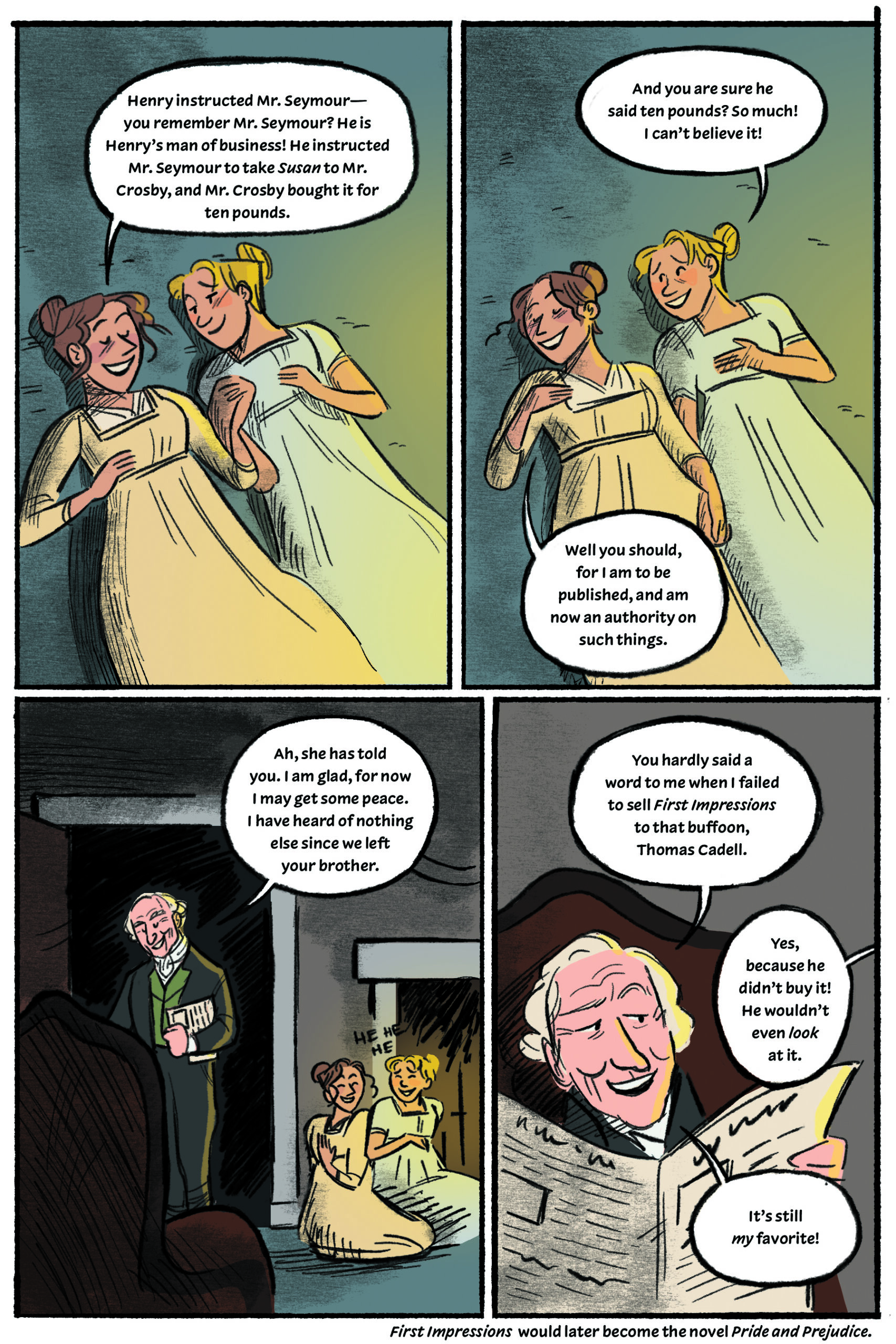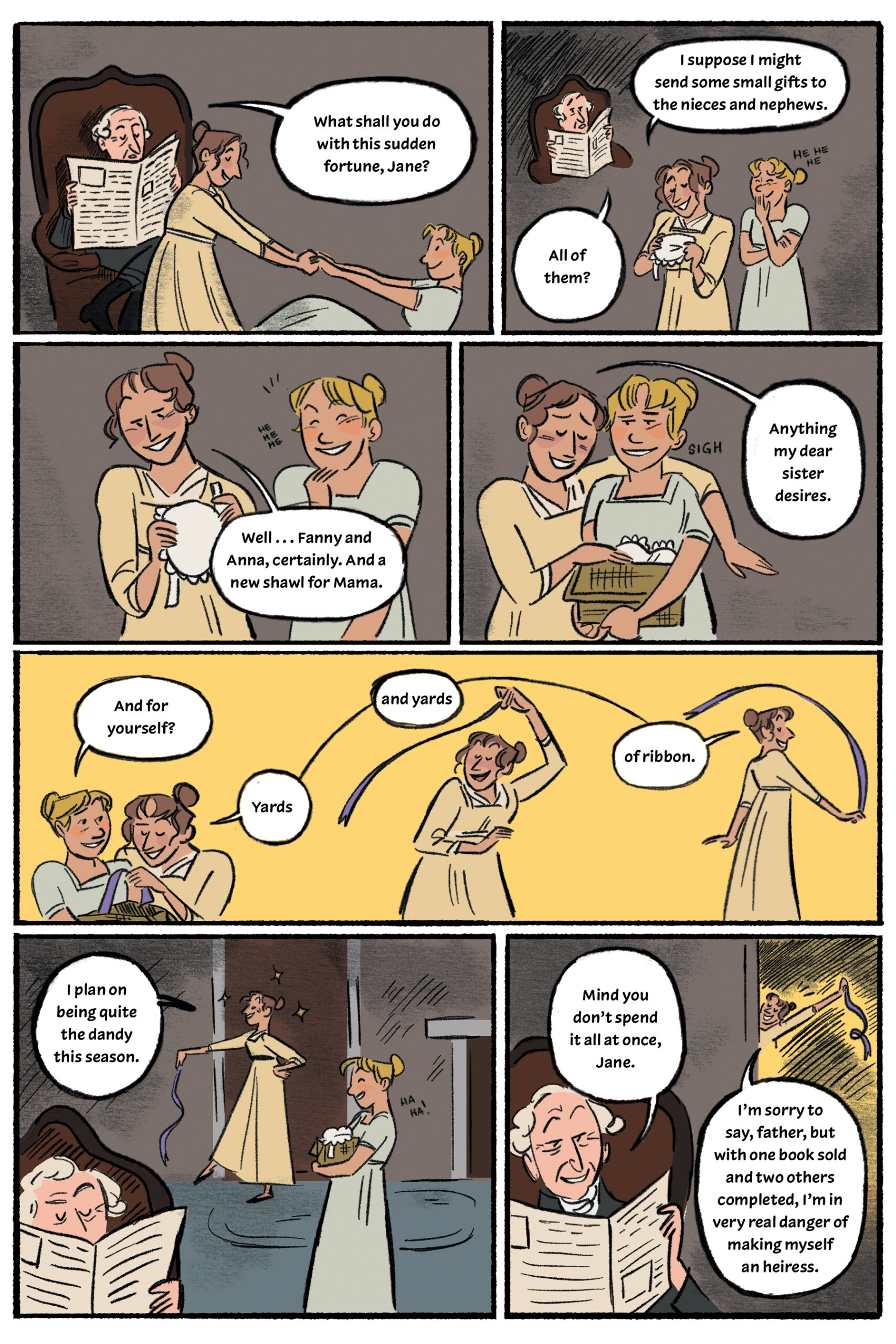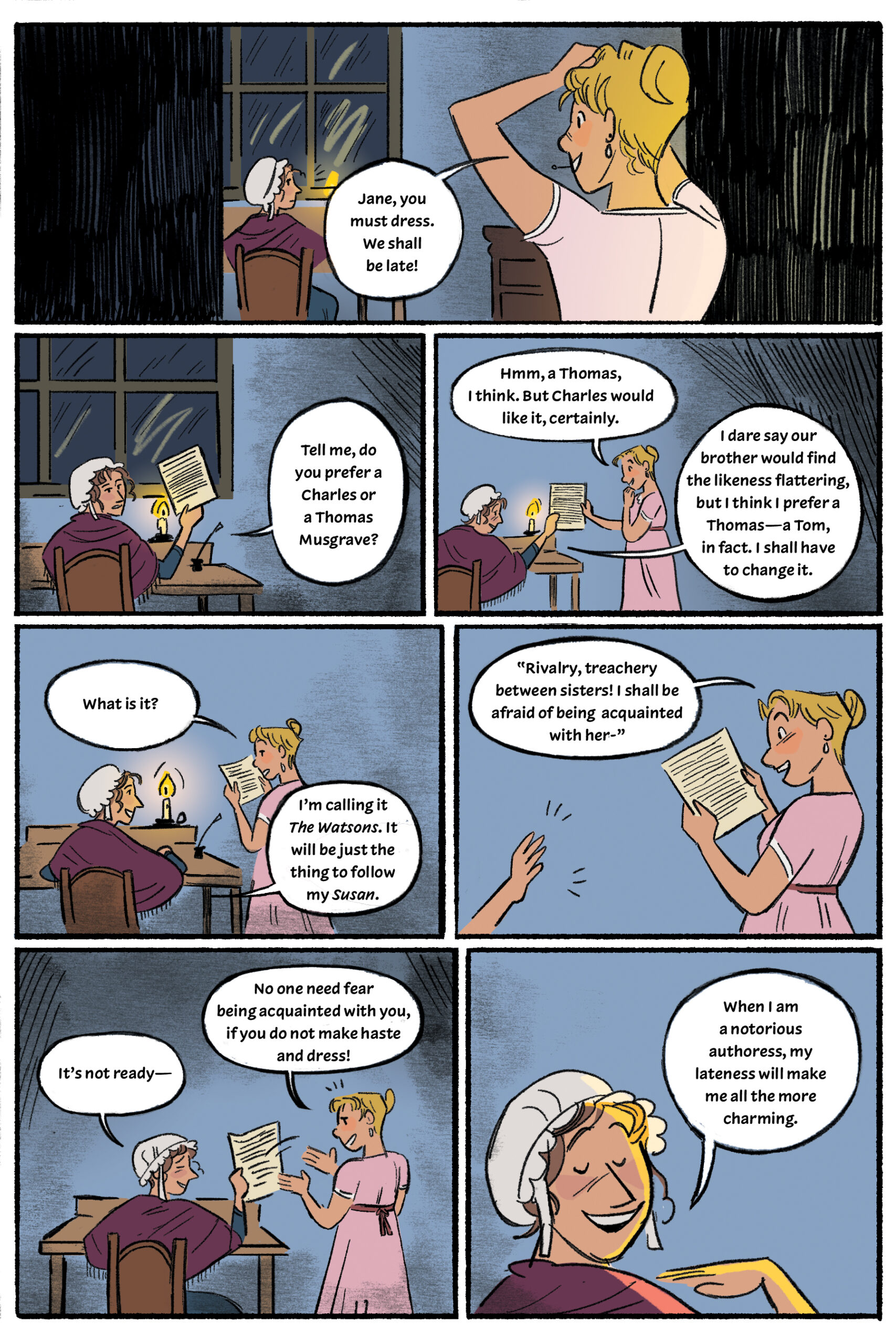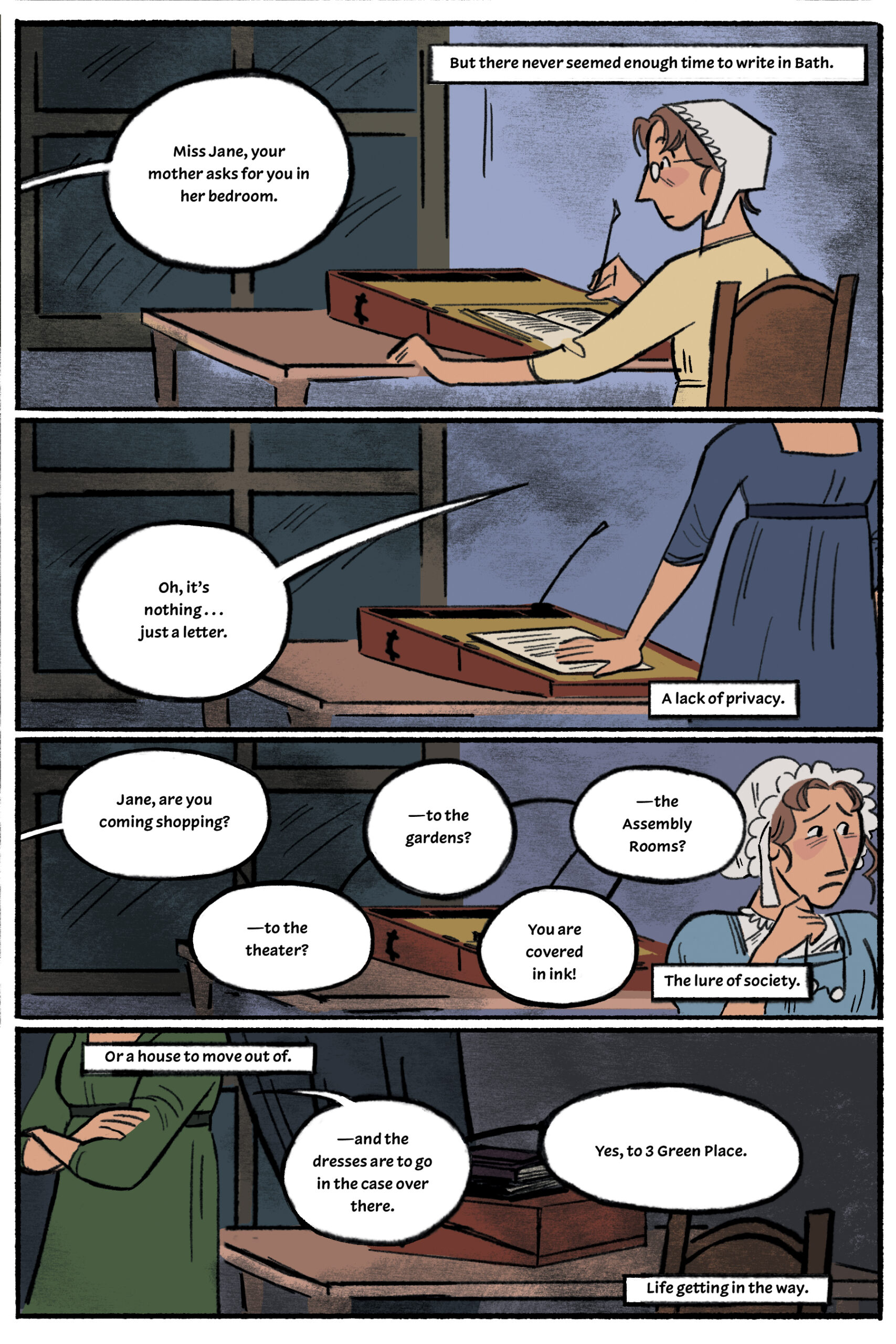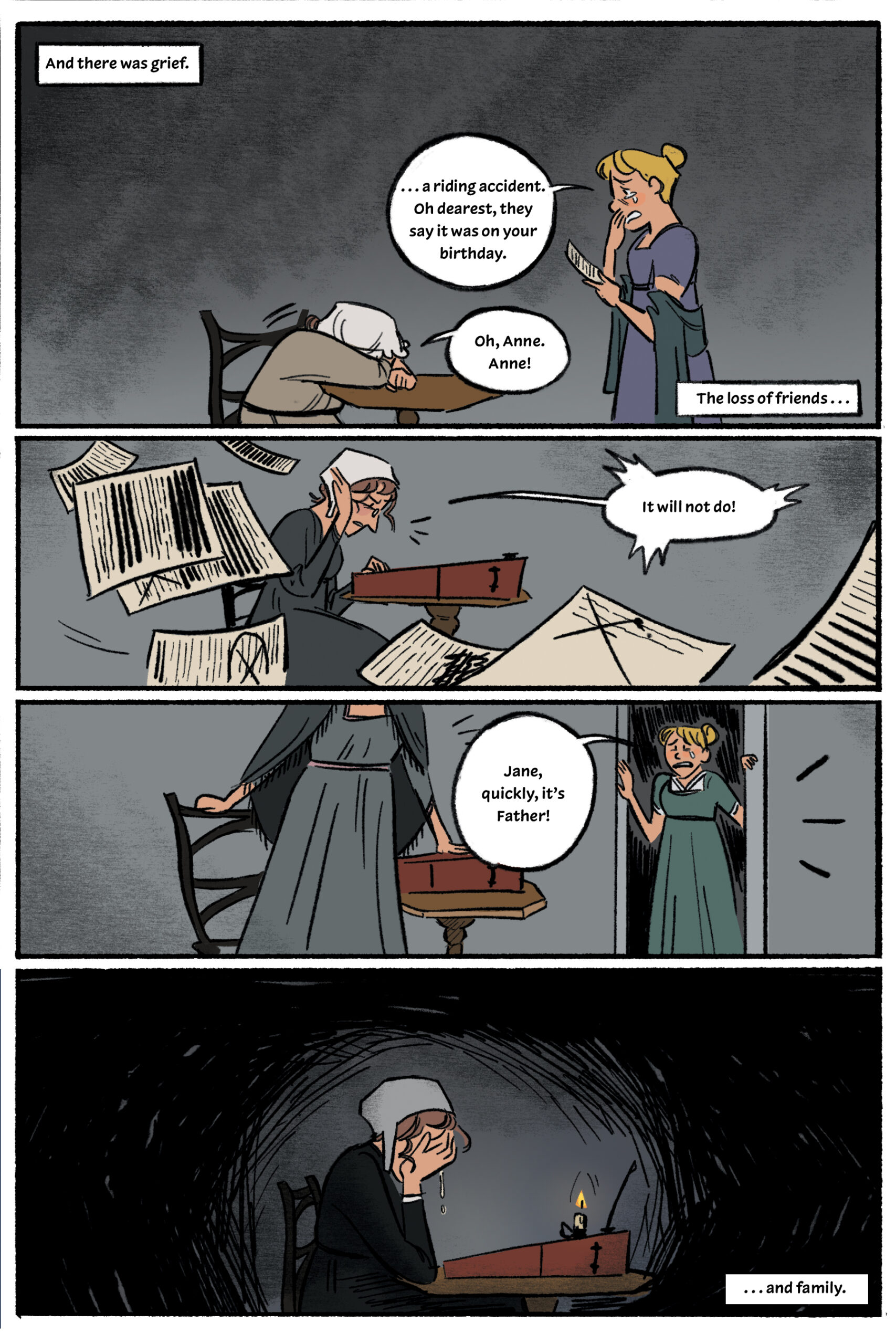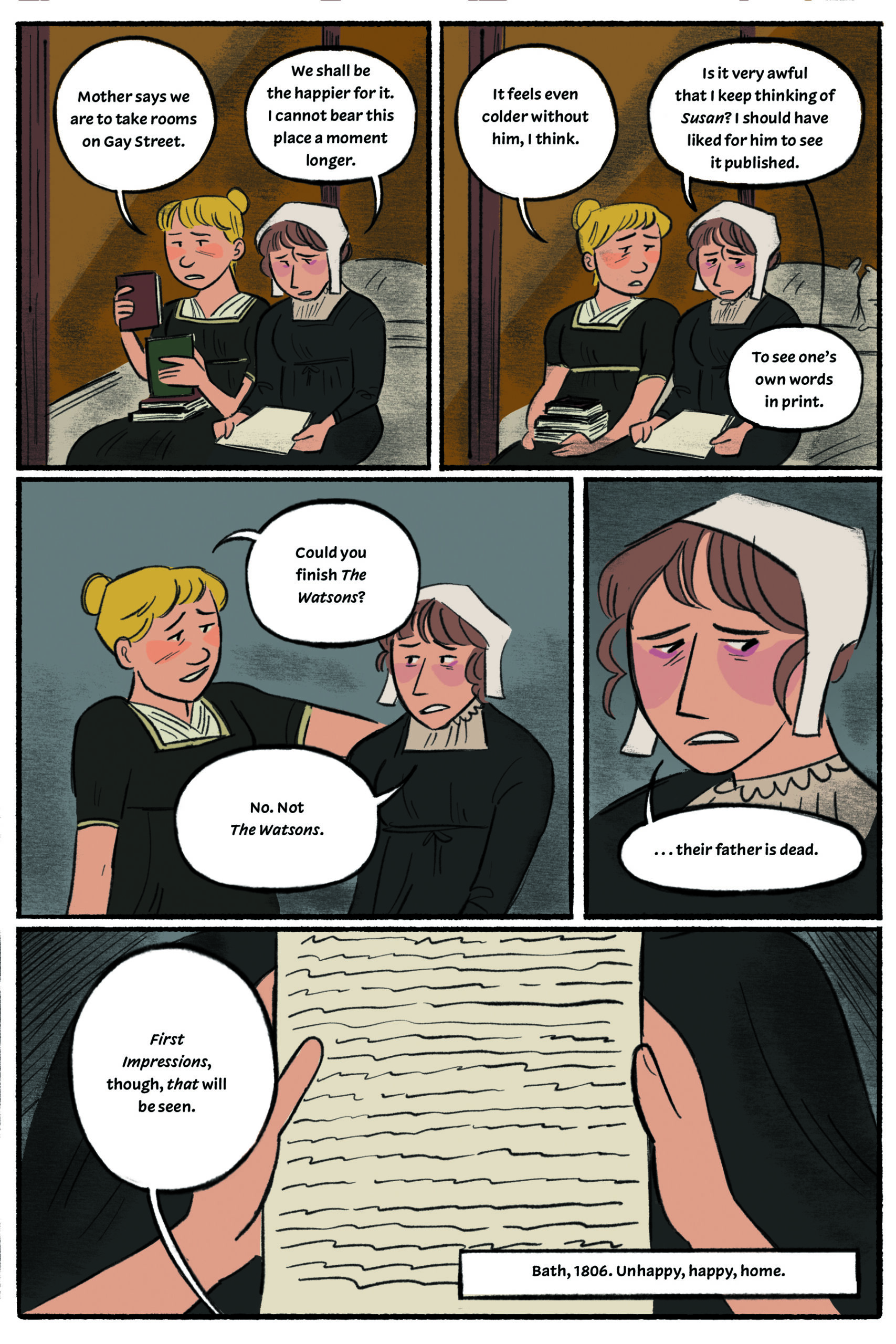 _____________________________________________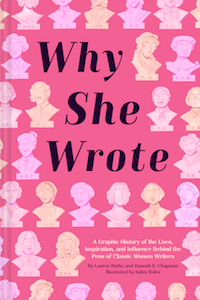 Excerpted from Why She Wrote: A Graphic History of the Lives, Inspiration, and Influence Behind the Pens of Classic Women Writers. Used with the permission of the publisher, Chronicle Books. Text by Hannah K. Chapman and Lauren Burke, illustrations by Kaley Bales. Copyright © 2021 by Chronicle Books.
---