Billion-Year Histories and Birding While Black: Your Climate
Readings for April
Amy Brady Recommends J. Drew Lanham, Kate Aronoff, and More
April 22nd is Earth Day, a 51-year-old holiday that celebrates the modern environmentalist movement. In those five decades, the movement has evolved in a few key ways. For one, climate change has become a central focus (though overdevelopment, habitat loss, extinction, and plastic pollution remain important causes as well). Second, the movement has become somewhat more diverse, though it has a long way to go in this area. Perhaps the movement's biggest evolution is in the number of people who've joined it. More activists than ever before are marching in the streets, donating their time and money, and yes, publishing books on the subject.
This month, to celebrate Earth Day and environmentalism more generally, here are five of my favorite books hitting shelves. A standout is J. Drew Lanham's collection of prose and poetry, which explores what it's like to be a birdwatcher as a Black man. Others on this list examine economic drivers of climate change and how we might reimagine our economies to be more just. Some zoom in on specific sites of climate-related catastrophe, while others zoom out to look at how human-caused climate change fits in the planet's 4.6 billion-year-old history. Each of these books is moving and thought-provoking on their own. But when read together, they offer a multifaceted understanding of climate change—and the climate movement—that hopefully will inspire more people to join the cause and fight for a safer, more just, and more sustainable planet.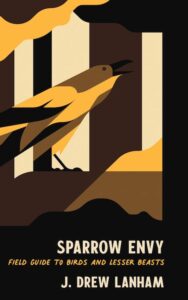 J. Drew Lanham, Sparrow Envy: Field Guide to Birds and Lesser Beasts
(Hub City Press)
In this dazzling collection of poetry and prose, renowned nature writer J. Drew Lanham, author of The Home Place: Memoirs of a Colored Man's Love Affair with Nature, explores assumptions that so many white birdwatchers take for granted. For example, he questions whether birdwatching can be a form of escapism for him, a Black man, when the wild spaces he visits are never truly safe spaces. The book is also a love letter to the birds themselves. His pages sing, hum, and buzz with the sounds of birds and other wildlife, making this one of the most compelling works of nature writing in recent memory.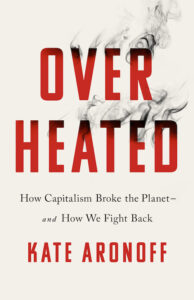 Kate Aronoff, Overheated: How Capitalism Broke the Planet—And How We Fight Back
(Bold Type Books)
Kate Aronoff, a staff writer for The New Republic, has written some of the most engaging pieces of climate journalism in recent memory. With Overheated, she draws on her experience as a journalist to present a damning critique of modern-day political policy and economic structures that fuel climate change. Specifically, she shows how politicians and corporations have bowed to the fossil-fuel industry, allowing profit-driven capitalism to shape their decision making. What Aronoff uncovers is worse than what even her most climate savvy readers might expect, but she doesn't end her book there. She also provides a plan for resisting the oil and gas industry's influence and creating a more just and sustainable future.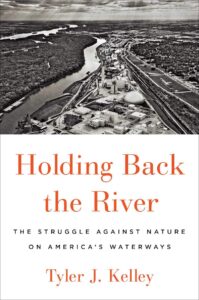 Tyler J. Kelley, Holding Back the River: The Struggle Against Nature on America's Waterways
(Avid Reader Press)
Americans have long tried to shape and control rivers for crop irrigation, hydroelectric power, transportation, and drinking water. But as climate change grows worse—and our rivers higher and stronger as a result of that change—our infrastructures of control like dams and floodgates are starting to collapse. In Holding Back the River, journalist Tyler J. Kelley travels the country to speak with people whose lives and livelihoods are dependent upon these crumbling structures, to show just how tenuous humanity's relationship with rivers has become.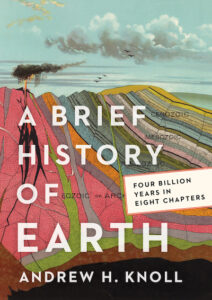 Andrew H. Knoll, A Brief History of Earth: Four Billion Years in Eight Chapters
(Custom House)
This narrative history of Earth spans 4.6 billion years, but it reads at the pace of a thriller. Written by a Harvard geologist, A Brief History of Earth provides valuable context for our current ecological crisis in prose that's great fun to read. The book compares human-caused climate change to climatic changes throughout our planet's history, showing how and why our current moment is like no other.
---