On the Absolute Chaos of Modern Dating: A Reading List
Katherine Heiny Recommends Raven Leilani, Helen Fielding, and More
The summer after college, a friend of mine—let's call her M—went to Romania for six weeks on a TEFL program. At the orientation in Bucharest, she met a ruggedly handsome Australian guy named Zachary. Sparks flew and for three days, M and Zachary were constant companions, sitting by each other in lectures in the mornings, strolling through the Cișmigiu Gardens in the afternoons, drinking Palinca late into the night. They parted at dawn on the fourth day—Zachary went to Brașov to teach Business English to adults and M stayed in Bucharest to work at a private girls' school. She got a postcard from Zachary a week later, giving her his phone number, but otherwise she didn't hear from him. This was in the days before email and smart phones, and that didn't seem unusual. She thought about him all the time, though.
At the end of the six weeks, the other teachers took the train to the coast for a much-deserved beach break. Instead of joining them, M hitched a ride to Brașov with a Romanian farmer who was driving a load of chickens to market there. Her heart was light and full, and nothing about the open-truck journey discouraged her—not the fact that she had to ride in the back with the chickens or the truck's complete lack of suspension.
Seven hours later, the farmer dropped M by a payphone in front of a souvenir shop that sold Dracula mugs. She called Zachary and hearing his voice with its lilting Australian accent say "Hello?" made her dizzy with longing. She told him casually that she happened to be in town and asked if he was free to meet for a drink. Zachary paused a moment and then mentioned, in a very casual way, that his very beautiful French girlfriend was visiting for the weekend—hadn't he told M about her? He was sure he had. Positive, actually. So maybe some other time, mate. He hung up and M sagged against the wall of the payphone in a cloud of exhaust fumes and chicken feathers and defeat.
This story captures all the elements of dating for me: the incredible effort, the staggering letdown, the feeling that your heart might rattle right out of your ribcage. Let other people have their romantic comedies and meet-cutes—for me, dating is best described in the following books.
*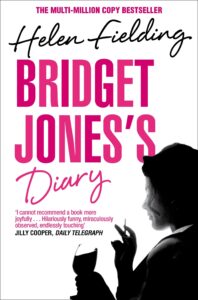 Helen Fielding, Bridget Jones Diary
(Penguin Group)
If there's a better novel about dating, I can't imagine what it is. Well, unless it's High Fidelity (see below). Imagine how diminished our lives would be without the terms "singleton" and "fuckwit!" It's impossible to overstate how much Fielding's comic novel (and its irresistible heroine) means to me. If you've read it, you know. If you haven't, you have a huge treat in store.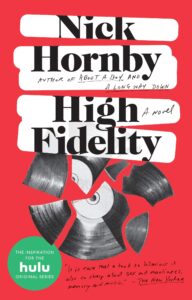 Nick Hornby, High Fidelity
(Riverhead Books)
High Fidelity and Bridget Jones' Diary were the first two books I read when I moved to London in 1997—I thought I'd died and gone to heaven. Hornby's brilliant tale of heartache, music, and reluctant maturity has spawned numerous adaptations—film, Broadway, and television—but nothing beats the original novel. It's an absolute classic and will have you thinking in Top Ten Lists for a long time, possibly forever.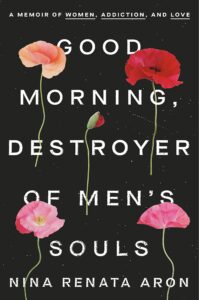 Nina Renata Aron, Good Morning, Destroyer Of Men's Souls
(Crown Publishing Group)
This memoir is a brilliant cautionary tale about dating. Aron chronicles her lengthy relationship with a heroin addict and how she destroyed her marriage, her self-esteem, and her financial stability in pursuit of his love. It's a brutally honest, fiercely intelligent, beautifully written book and one of the best I read last year.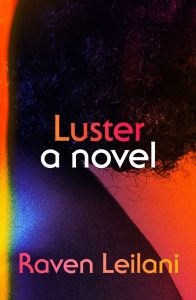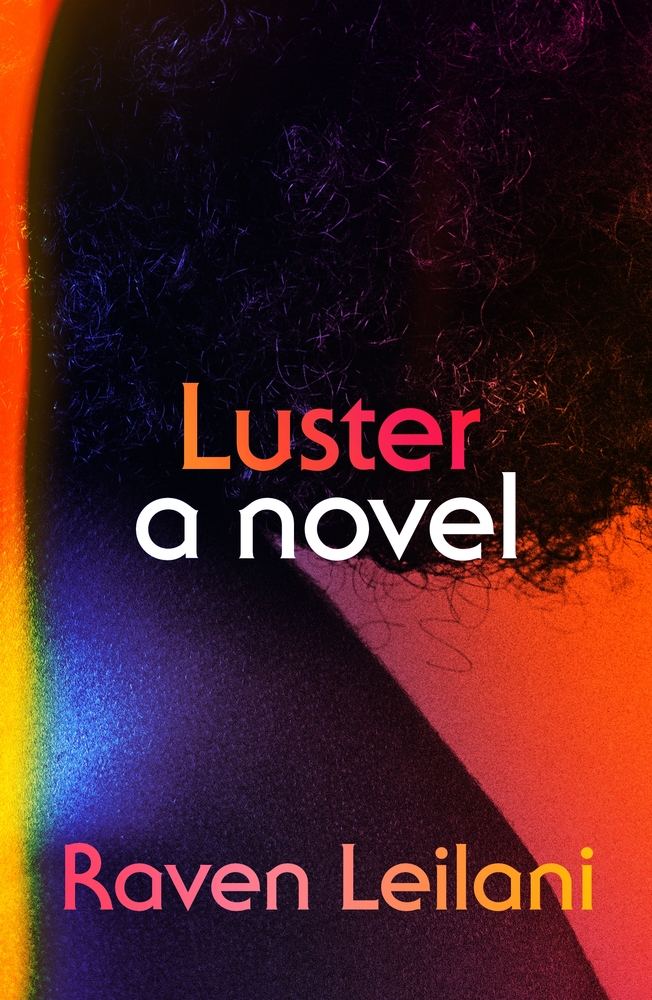 Raven Leilani, Luster
(FSG)
I would have loved Luster for the premise alone: a young woman moves in with her lover and his wife. But Leilani's novel also explores issues of age, gender, income, and race with hilarious and brilliant prose. The main character's list of men she's slept with at her office, including "Jake from IT, again, because these computers are shit," shines with both humor and anguish.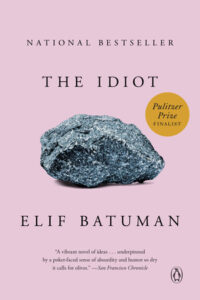 Elif Batuman, The Idiot
(Penguin Books)
Forget Dostoyevsky—Batuman's novel has eclipsed the Russian classic in my mind. This book is smarter than a tenured professor, sharper than a reindeer's antlers (both of which are discussed). Batuman writes about unrequited love, being the daughter of immigrants, and life at Harvard with unparalleled wit and intelligence. When the narrator finally receives an email from her elusive paramour, she's reminded of "a kind of torture I had read about where afterward the captors returned your senses to you one by one, and you felt so grateful that you told them everything."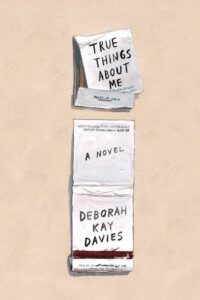 Deborah Kay Davies, True Things About Me
(Macmillan)
Kirkus sums up the novel this way: "A young British woman watches her life unravel after a risky sexual encounter with an ex-con." My response: how soon can I read it? Davies' depiction of an otherwise, well, otherwise-wise woman's obsession with Mr. Wrong is witty, brilliant, and gripping. Her lover's response when she offers to make him a romantic breakfast after a night of ferocious love-making? "Never eat it. Makes me heave." And then he's gone.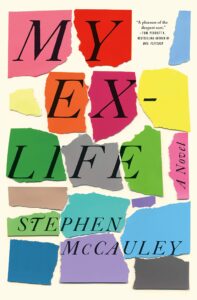 Stephen McCauley, My Ex-Life
(Flatiron Books)
McCauley often writes about the complicated domestic (and emotional) arrangements of gay men and straight women, and his most recent book also includes college essay-writing, throw pillows, and a delightful amount of real estate. "It was one thing to hate someone for falling out of love with you, but another to attempt to turn it into an economic windfall," thinks the main character. This novel is so charming and funny that it's seriously addictive—I let out an animal howl of pain when it was over.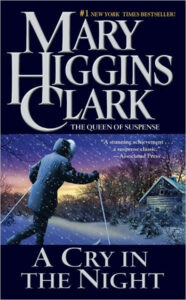 Mary Higgins Clark, A Cry In The Night
(Pocket Books)
This is a delicious thriller about madness and murder, and I've loved it since I was seventeen years old. Clark was just beginning her long reign as the Queen of Suspense, but she was already in top form here. Still, I can't help thinking that Jenny, the main character, could have saved herself a lot of sorrow had she been a little more discerning in her dating choices. Look, I get it, we all go through dry patches, but maybe don't go for the mysterious stranger who can't stop talking about how much you remind him of his dead mother?
__________________________________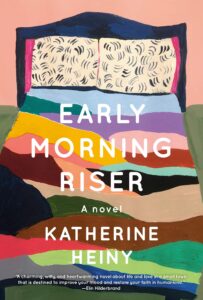 Early Morning Riser by Katherine Heiny is available now via Knopf.
---