Today, December 10th, is Hora de Clarice; an international celebration of the greatest Brazilian writer of the twentieth century, Claire Lispector. In July 2022, New Directions will publish a new collection, The Woman Who Killed the Fish, four "beguiling tales for children of all ages," originally written for her own children and translated from the Portuguese by Benjamin Moser. The book is part of the new Storybook ND series, created and curated by the writer and translator Gini Alhadeff and designed by Peter Mendelsund. Here's the new cover: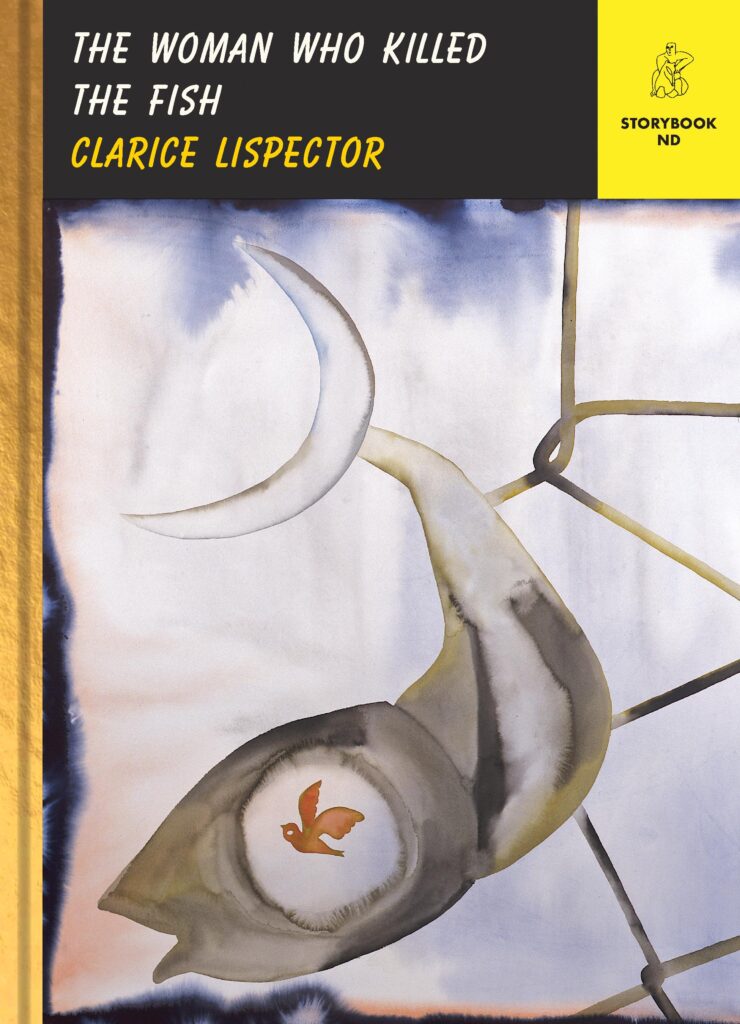 The title story of the collection begins, "That woman who killed the fish unfortunately is me," but "if it were my fault, I'd own up to you, since I don't lie to boys and girls. I only lie sometimes to a certain type of grownup because there's no other way." There's also "The Mystery of the Thinking Rabbit," a detective story in which rabbits think with their noses. The story "Almost True," is narrated by a dog with who's owner is "Clarice." And the final story, "Laura's Intimate Life,"
stars "the nicest hen I've ever seen." Laura is "quite dumb," but she has her "little thoughts and feelings. Not a lot, but she's definitely got them. Just knowing she's not completely dumb makes her feel all chatty and giddy. She thinks that she thinks." A one-eyed visitor from Jupiter arrives and vows Laura will never be eaten: she's been worrying, because "humans are a weird sort of person" who can love hens and eat them, too. Such throwaway wisdom abounds: "Don't even get me started."
Read an excerpt from the title story, "The Woman Who Killed the Fish" here.