On Breaking Down the Barrier Between YA and Adult Fiction
What Makes a Novel "For Grown-Ups" Anyway?
Even when I was in elementary and middle school, my parents never set limits on what I could read. I dipped liberally into their vast store of paperbacks, gorging on Jackie Collins and Dick Francis and Stephen King. At the same time, I was just a kid. I also wanted to read Judy Blume, The Hardy Boys, Madeleine L'Engle, S. E. Hinton, and other books that were outside the scope of my parents' interest. I was a fast and voracious reader. Two books a day was de rigueur during my childhood, and my mother made a point of getting me to the library every week. Still, I'd constantly bump up against borrowing limits.
The bigger issue, however, was that there were a few older, stricter librarians who thought some of the books I wanted to take out from the adults' section were inappropriate. My mother, who could be fierce, solved that problem for me (loudly and wonderfully). Now, as an adult, I don't worry about my own kids reading books that are too mature for them. What I run across instead, are adults who look down on books that are marketed as Young Adult literature.
I'm not particularly interested in the debate over the merits of YA literature. That's settled for me: the best YA books are some of the best books out there. What I am interested in, however, is how the border between books marketed for adults and books marketed as YA literature can be made more porous. I think readers don't always understand that many books don't fit neatly into one slot or the other. Books like Markus Zuzak's The Book Thief was famously first marketed to adults before breaking out as an international sensation when it was pitched to the YA market. Counter that with Colm Toibin's, Brooklyn, which featured a young woman as a protagonist but was emphatically aimed at the literary fiction market, or Delia Owens' mega-hit, Where the Crawdads Sing, which is arguably a coming-of-age story even though it has dominated the adult bestseller lists. 
The uncertainty of where a book should be placed—is it YA? Is it for adults?—neatly mirrors the shimmering fault lines between childhood and adulthood itself. My newest novel, Copperhead, explores the mistakes of a good kid whose stepfather is a white supremacist. It's a book that explores race and class and violence. It's a book that's easily shelved in the literary fiction aisle—but it's also, I hope, a book that young adults, and older teens could see themselves in and learn from. To that end, here are four coming-of-age stories that every adult should think about reading and sharing with a young adult in their lives: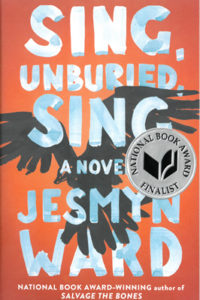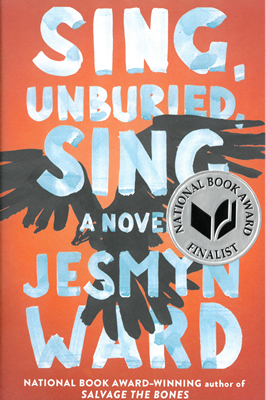 Jesmyn Ward, Sing, Unburied, Sing
New York Times bestseller Jesmyn Ward is one of the brightest and best writers working today, and her two National Book Awards—one for Salvage the Bones, and one for Sing, Unburied, Sing—mean that I'm not exactly going out on a limb with that proclamation. One of Ward's many strengths is that she doesn't look away from hard truths, but neither does she look away from joy and beauty. Thirteen-year-old Jojo, who narrates part of the book, might not be able to expect an easy life, but Ward's attention to him and insistence on emphasizing Jojo's humanity before the harsh truths of the world have a chance to strip it away lifts this novel.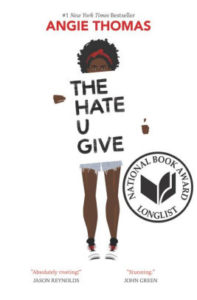 Angie Thomas, The Hate U Give
The protagonist of Thomas' The Hate U Give, Starr Carter, lives between two worlds, code-switching from her private, mostly white high school, and her mostly black and poor neighborhood. When an old friend is killed by a police officer and is portrayed as a drug-dealing menace, Starr is squeezed between impossible choices. I was introduced to this book by my own teen daughters who fought each other over who got to re-read the novel first. It's a smart book that raises important questions about race and violence, but it's worth reading just because it's so compelling.
Rainbow Rowell, Fangirl 
Another book that entered my life because my one of my daughters foisted it on me, Fangirl is smart and sweet. Rowell's protagonist, Cath, and her twin sister, used their fandom of the Simon Snow series (think Harry Potter) to get them through the rough patches of their childhoods. Now that it's time for college, her sister is ready to move on—from Simon Snow and from Cath—and that leaves Cath adrift. Rowell is a charming and entertaining writer, and Fangirl is a good reminder that becoming an adult doesn't mean you have to let go entirely of your childhood.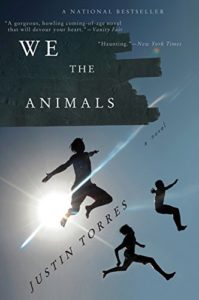 Justin Torres, We the Animals
Torres' debut is easily gulped down in one sitting. And gulped is the right word, because that's what it feels like reading We the Animals: like you're trying to drink from a firehose. The narrator is only seven, but he is almost inseparable from his two older brothers despite their differences. Torres gives the reader a world of violence and betrayal, propelled by writing that is incandescent and propulsive. It's an extremely short book, novella length, but it's packed tight. 
________________________________________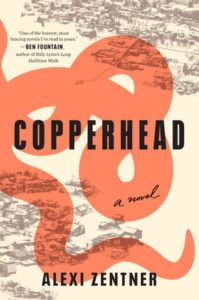 Copperhead by Alexi Zentner is out now via Viking.
---