Here's something sick, deviant, and against nature: Dr. Seuss Enterprises has partnered with vacation rental management company Vacasa to create a real-life version of the Grinch's cave—home of the Grinch, the titular role in the book about the Grinch.
I'm a little perplexed by why someone would want to stay in the Grinch cave: the Grinch famously has a bad time in his cave, stewing in his own resentment before his mind is blown by the kindness of Whoville. Here are the only existing pictures of the Grinch in his cave: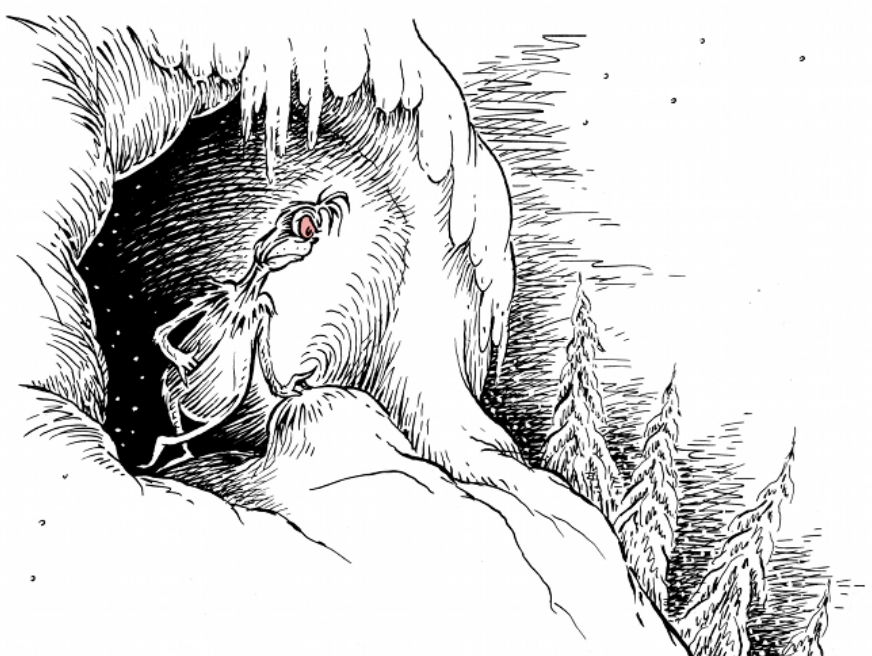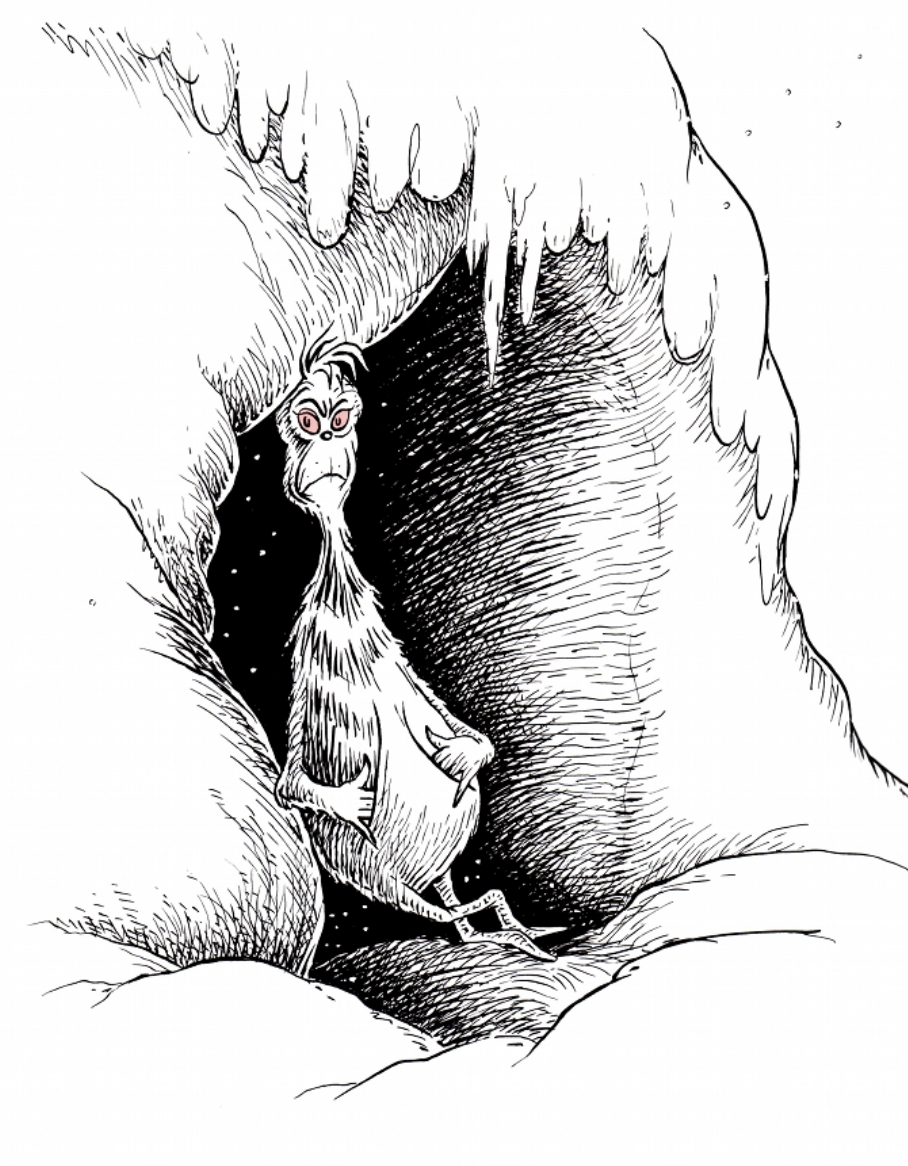 Would you like to feel this way? I know correlation doesn't equal causation, but any reader can link the cave to the Grinch's psychic hell. You might say, "Walker, the Grinch was happy in his cave being alone; he just was irritated by the Whos making noise. The cave is a place of contentment for the Grinch, and you are victim-blaming." To that I would say: My English degree tells me that when the Grinch is in the cave, he is frowning, and when the Grinch is out of the cave, he is smiling. When the Grinch finally gives in to the spirit of group gathering, his heart grows three sizes—allowing him to reach greater states of joy and comfort than ever before. The Grinch only thought he was content; the song of the Whos reminded him of his lack. Draw your own conclusions, if your conclusions are the same as mine.
But I suppose travel doesn't have to be about comfort; it can be about new experiences, about pushing your own limits. So if you want to feel like the Grinch pre-epiphany, pre-heart growth, I suppose attend the Grinch cave—next year, as it's all booked up. Roast beast not included.
Take a virtual tour here.