Nine of the Most Violent Works of Literary Fiction
Blood, Guts and Darkness, Not just for Horror Fans
Most works of literary fiction aren't heavy on the violence. After all, where's the time, with all that wordplay and character development filling up space? I'm joking (sort of), but I think it's fair to say that considering our generic conventions, extremely violent novels are much more likely to be horror, or crime, or even suspense—at least, these are the books that tend to have the plot lines and the fandoms to support an excess of bloodshed. But there are a few disturbingly violent books that do generally get categorized as literary fiction—which means that despite all the gory stuff, they've also cleared whatever nebulous generic bar that entails. Below, nine of the most violent books that are also widely celebrated as literary works of fiction.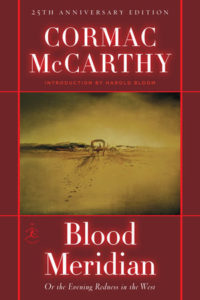 Cormac McCarthy, Blood Meridian
You could put several McCarthy novels on this list, but I think Blood Meridian is the best and certainly among the most brutal. We are informed, on the book's very first page, when we have our first glimpse of our protagonist (only a child) that "in him broods already a taste for mindless violence." The violence to come in this book is indeed mindless (for most), and constant and intense. The kid is violent, and so is the gang he joins, whose members are ostensibly collecting the scalps of Apaches, but are really happy to murder anyone and everyone they encounter, and so, of course, is the terrifying and hairless Judge Holden, the only character whose love for bloodshed is intensified by philosophical surety. "War is at last a forcing of the unity of existence," he says. "War is god." Fun fact: it took Harold Bloom three tries to get into this novel, so appalled was he at the violence—but once he'd weathered it, he rated it "the greatest single book since Faulkner's As I Lay Dying."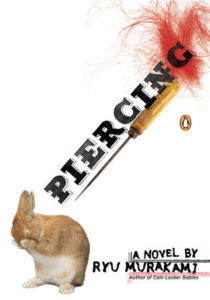 Ryu Murakami, Piercing
Article continues after advertisement
Like McCarthy, there's a lot of violence in Murakami's oeuvre—but having read three of his novels, it is the violence in this one that I remember most viscerally, despite the fact that it is most imagined. Not imagined: fantasized. I mean, this is a book about a man who finds himself strangely, irresistibly tempted to stab his own new baby daughter with an ice pick. To make sure he doesn't, he hires a prostitute and plans to use the ice pick on her—and also, after reading an article about it, sever her Achilles tendons. I mean, do you know what it sounds like when someone has their Achilles tendons sliced in two? I now do, forever, after reading this novel.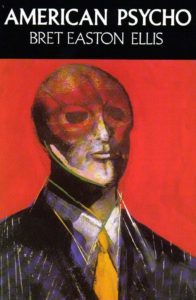 Bret Easton Ellis, American Psycho
Another case of fantasized violence (well, maybe—the novel is rather less clear about this than the film, but the popularity of the film has now passed the fact that it's all in Bateman's head into canon), but intensely detailed. First it's just run-of-the-mill murder from a run-of-the-mill disaffected yuppie, but as the book goes on, it gets more and more horrible, with Bateman pretty much trying everything you might try with a human body, dead or alive. Yes, that. That too. The scene of Bateman eating the body of a dead girl, trying to cook with her flesh but finding it too hard because he really can't cook and so instead smearing it all over the walls, and admitting that "though it does sporadically penetrate how unacceptable some of what I'm doing actually is, I just remind myself that this thing, this girl, this meat, is nothing, is shit, and along with a Xanax (which I am now taking half-hourly) this thought momentarily calms me and then I'm humming, humming the theme to a show I watched often as a child—The Jetsons? The Banana Splits? Scooby Doo? Sigmund and the Sea Monsters?" Ugh.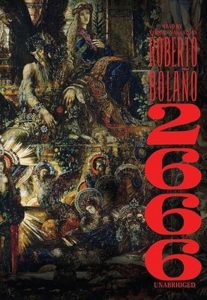 Roberto Bolaño, 2666
Five words: The Part About the Crimes. Okay, a few more: the Part About the Crimes is the gruesome heart of 2666, the outpouring of blood without which none of the rest would exist. It recounts the individual murders of 112 women in Santa Teresa over the course of only a few years. It is fairly difficult to get through, which, I suppose, is part of the point.
Article continues after advertisement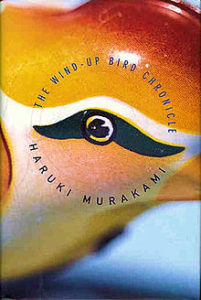 Haruki Murakami, The Wind-Up Bird Chronicle
Violence isn't typically this Murakami's style—he's more a magical ears and talking cats kind of guy, but if you've read this novel, you know exactly what I'm talking about: a single scene in an otherwise nonviolent novel that is so viscerally upsetting that anyone who reads it is unlikely to forget. It begins like this: "His men held Yamamoto down with their hands and knees while he began skinning Yamamoto with the utmost care. It truly was like skinning a peach."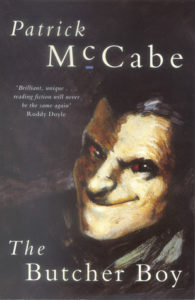 Patrick McCabe, The Butcher Boy
This novel is famous for its opening line: "When I was a young lad twenty or thirty or forty years ago I lived in a small town where they were all after me on account of what I done on Mrs. Nugent." The book gets more and more violent—first in the usual ways of hardscrabble life, with an abusive father, with neighborhood fights, with a job at the slaughterhouse, but then in less usual ways. Nothing, of course, compares to the moment when you find out exactly what he done.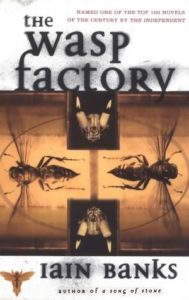 Iain Banks, The Wasp Factory
Here's another psychotic youth for a narrator, this one a multiple murderer before the age of ten, who at the time of the telling is sixteen and living on a Scottish island with his father, maintaining an elaborate clock face that deals out ritual deaths to wasps. Wasps being only the smallest creatures he likes to kill, of course. Even more gruesome than that is what has happened to Frank when he was small—the story he is told is that a dog chewed off his genitals, but that may not be the whole truth. No, indeed.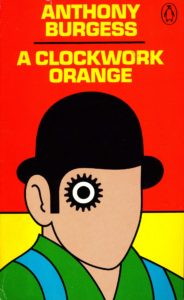 Anthony Burgess, A Clockwork Orange
Like American Psycho, the literary reputation of A Clockwork Orange has been indelibly affected by its popular film adaptation—though Burgess famously hated Kubrick's version for what its glorification of violence. "I realized," he said once, "how little impact even a shocking book can make in comparison with a film. Kubrick's achievement swallowed mine, whole, and yet I was responsible for what some called its malign influence on the young." Which makes sense, except for the fact that the book is actually somewhat more violent than the film, starting with the part where Alex intoxicates and rapes two ten-year-old girls. Indeed, the "old ultraviolence" is less visceral on the page than on the screen, especially when it's all filtered through Nadsat, which gives it an imaginary feel, but still.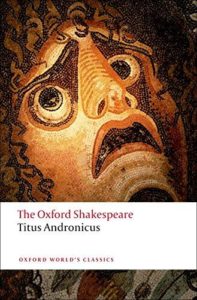 William Shakespeare, Titus Andronicus
Maybe it's not fair to include a play here (not least because I said "literary fiction," but Shakespeare always gets a pass), even one that has, in some productions, made audience members faint, because the original Shakespeare isn't exactly graphic—or at least not in the way of some of the novels above. But Titus Andronicus does feature tons of decapitations, deaths, and mutilations of various kinds, including what I'd rate as the most upsetting scene in all of Shakespeare—despite the fact that it happens off-stage—in which two of Tamora's sons kill Lavinia's fiancé, and then drag her off into the woods to rape and mutilate her, cutting off her hands and tying sticks to the stumps. All you get from the text is the set up, and then: "Enter DEMETRIUS and CHIRON with LAVINIA, ravished; her hands cut off, and her tongue cut out." The two men proceed to mock her before her uncle finds and rescues her. Oh, but later her father kills her because that's what you do with daughters who have been raped. There's also the part where Titus kills Tamora's sons, has them baked into pies, and then feeds them to her. . . you take my point.
---