Nine Books to Read for Latinx Heritage Month
Juan Pablo Villalobos, Yuri Herrera, Eduardo Rabasa, and More
September 15 through October 15 is Latinx Heritage Month, a time for celebrating the culture, lives, and achievements of Latinx people all across the Americas. The month begins on September 15th in honor of the anniversary of independence for Costa Rica, El Salvador, Guatemala, Honduras, and Nicaragua; Mexico and Chile celebrate their independence shortly after, on September 16th and 18th. Though Latinx people make up nearly 20 percent of the United States population, Latinx authors continue to be ridiculously and frustratingly underrepresented in literature (this study in the Baltimore Sun says that less than one percent of all children's books are written by Latinx authors). It's a statistic that becomes even more infuriating when you realize that Latinx authors have produced some of the biggest books in the last ten years (Junot Diaz, anyone?). To counteract this inequality, we've compiled a list of titles by Latinx authors from the United States to Central and South America: authors who represent the strength, resistance, and incredible contributions of Latinx people everywhere, in genres from poetry, to literary fiction, to sci-fi, and more.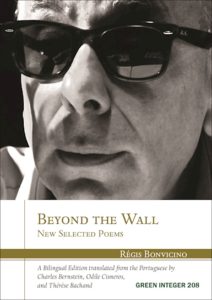 Beyond the Wall: New Selected Poems, Régis Bonvicino, tr. Charles Bernstein, Odile Cisneros, and Thérèse Bachand 
(Green Integer, November 2016)
This is poetry at its most crucial and political, poetry that won't let you off the hook even after you're done reading. Beyond the Wall is the first English translation of Bonvicino's work from 2002 to the present. Bonvicino has worn basically every hat you can wear in the literary world, from poet to translator, editor, and literary critic. His experience shows: in his poetry, he nimbly jumps between the stunning imagery of nature and the harsh realities of industrialization in urban environments. There's a pulse to these words, a driving force that pushes you to constantly think about what you're reading and why. Bonvicino challenges you to examine the massive role that colonialism played in developing what we think of as poetry.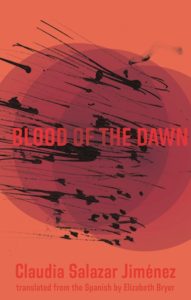 Blood of the Dawn, Claudia Salazar Jiménez, tr. Elizabeth Bryer
(Deep Vellum Publishing, November 2016)
Three Peruvian women brave the brutal and bloody military insurgence of the Shining Path guerillas in the late 1970s and early 1980s. The insurgence was the beginning of twenty years known in Peruvian history as the "state of fear." In Blood of the Dawn, Jiménez rewrites the conflict through these women's voices, marking how the personal can become political and vice versa. Jiménez's prose is clear-cut and doesn't sugarcoat the realities of the insurgence and the effects it had on the people of Peru. When this debut novel was first published in Spanish, Jiménez received the 2014 Americas Narrative Prize. Read it, and you'll see why.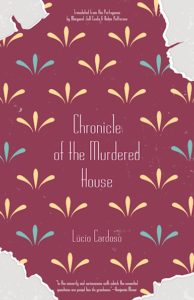 Chronicle of the Murdered House, Lúcio Cardoso, tr. Margaret J. Costa and Robin Patterson 
(Open Letter Books, August 2016)
Chronicle of a Murdered House is juicy familial drama at its best, rich with gossiped stories of adultery, incest, madness, and decadence. The first  English translation of Cardoso's iconic Brazilian novel (originally published in Portuguese in the 1930s), follows the legacy of a once-proud family that blames its downfall on the marriage of its youngest son to a vibrant, rebellious, passionate woman named Nina. Cardoso's writing is far from a fluff piece, however, meandering between plot-based narrative and deep philosophical questions in the driven-yet-pensive way that only literary fiction can. As Cardoso follows the family over the years, he hops between narrative devices from letters to diaries to confessions that will keep you reeled in until the very end.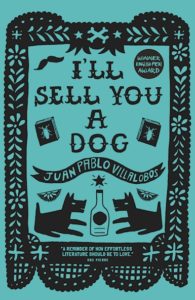 I'll Sell You a Dog, Juan Pablo Villalobos, tr. Rosalind Harvey 
(And Other Stories, August 2016)
I'll Sell You a Dog follows an elderly man named Teo as he attempts to fend off boredom and cockroaches in a retirement home —all with a beer in hand. In his heyday, Teo was known all throughout Mexico City for his dog meat tacos, which he called "Gringo Dogs," but that was before he lost his girlfriend to Diego Rivera and had his dreams crushed by his hypochondriac mother. Now, Teo is stuck trying to fill his days by antagonizing the literary salon that meets downstairs, flirting with the revolutionary greengrocer next door, and reading critical theory to telemarketers. When I'll Sell You a Dog isn't making you laugh out loud at Teo's ridiculous antics, it's "full of affection for art and artists" according to NPR. The novel is full of people who are die-hard believers, and it's impossible not to root for characters who are so unapologetically passionate about their work.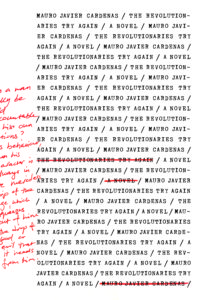 The Revolutionaries Try Again, Mauro Javier Cardenas
(Coffee House Press, September 2016)
The Revolutionaries Try Again tells the story of three childhood friends who reunite to transform Ecuador, and then discover that revolution isn't as easy as it might seem. It's political, yes (full of election turmoil, history of the Ecuadorian pro-austerity movement, and subversive radio plays), but to say it's only a political novel would be to undercut the complexity of Cardenas's writing. In The Revolutionaries Try Again, Cardenas explores the many facets of friendships, the things we leave unsaid, and all of the ways nostalgia acts as a fun house mirror on our memories. Cardenas's writing crackles with wit and pop culture references (from ABBA to The Exorcist)—there's a reason Harper's magazine called The Revolutionaries Try Again a "high-octane, high-modernist debut."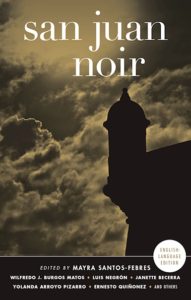 San Juan Noir, ed. Mayra Santos-Febres
(Akashic Books, October 2016)
San Juan Noir is an anthology of noir fiction by some of Puerto Rico's best and brightest authors. Noir is nothing without atmosphere, and the setting here becomes a character of its own. The authors of San Juan Noir dig deep into the city, cracking open the (largely white, American) mythos of, as editor Santos-Febres says in the introduction, "sandy beaches, casinos, luxury hotels, relaxation, and never-ending pleasure—a place that satisfies all senses and appetites." The stories within San Juan Noir stare right into the face of colonialism as they examine the gaps between the city's rich and its poor, its residents and its constant flow of tourists, its colorful exterior and its gritty underbelly. This is noir with a bite, noir that enthralls with its dark tales even as it challenges the reader—do better, do better, do better.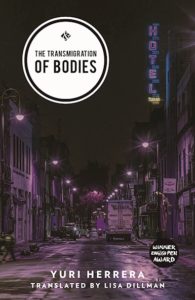 The Transmigration of Bodies, Yuri Herrera, tr. Lisa Dillman 
(And Other Stories, August 2016)
Herrera's novel is a response to the violence in contemporary Mexico. A plague has come to an unnamed city, spreading death and destruction everywhere. Two rival crime families take advantage of the emptied streets to reopen a decades-old feud, but when the situation escalates beyond control, they call in the only person who can rebroker the peace: the Redeemer. Both families have kidnapped the children of the other, and the Redeemer must venture out into the disease-ridden streets to negotiate the return of the bodies they hold hostage. This definitely isn't one of the lighter books you'll read, but Herrera's short, poetic prose "goes straight for the soul," according to NPR, and is impossible to ignore. The Transmigration of Bodies pays homage to literary greats from Roberto Bolaño to Raymond Chandler and Shakespeare's Romeo and Juliet as it honors all of the bodies that violent crime has touched.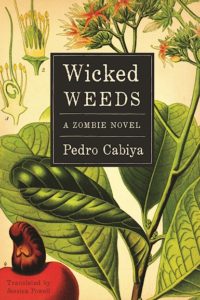 Wicked Weeds, Pedro Cabiya, tr. Jessica E. Powell
(Mandel Vilar Press, October 2016)
Wicked Weeds is not your average zombie novel. From The Walking Dead to iZombie, you may be groaning at the thought of even more zombie narratives. But Wicked Weeds is different. Instead of a traditional, chronological narrative, the book comes together in scrapbook form, compiled by fictional doctor Isadore Bellamy as she tries to make sense of a brutal accident caused by her (zombie) boss. The book is made up of confessions from our zombie protagonist, transcripts of police interrogations, and segments of prose. Wicked Weeds incorporates all the best parts of sci-fi, experimental fiction, traditional horror, and Caribbean literature to create what Kirkus Reviews called "a culturally resonant tale of zombie woe."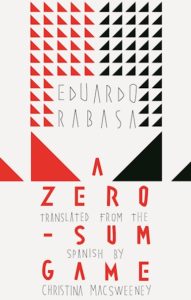 A Zero-Sum Game, Eduardo Rabasa, tr. Christina MacSweeney 
(Deep Vellum Publishing, November 2016)
A Zero-Sum Game is a biting political and consumerist satire—definitely a timely and relevant pick for this fall. A Zero-Sum Game follows the high-stakes election for the presidency of a residents' committee, where a powerful stranger threatens to use his influence to shake up the process. Rabasa uses the charged atmosphere to crack dry, wry jokes that manage to lend sympathy to both sides: those in power, who find themselves caught between empowerment and selling out, and those outside of it, who find themselves wanting to be part of a revolution. It's complex, intense, and would be heavy were the book not so charmingly funny. VERDICT: Add to your pre-election reading list.
Feature image: detail from Carmen Lomas Garza's Tamalada (1990).
---