New Poetry Recommendations for the Month of May
Rebecca Morgan Frank Picks Poetry to Journey Through the Underworld of Capitalism, Poverty, and Racism
Poetry books land on my doorstep every day. Books I order, books I am assigned to review, and books submitted to the National Book Critics Circle Board, where I serve as chair of the Poetry Committee. Still, I keep looking for more, for overlooked presses and books and voices, as I collect books to teach or write about or recommend or celebrate. This column is my opportunity to share those recommendations with you, through a virtual bookshelf highlighting new collections published in the US and Canada.
Each month I will curate a short list of books from offerings by both small presses and big imprints, and from new voices and established poets making it new. This month's selections are all both bodily and cerebral, whether entering bird language, critiquing economic theory, or guiding us through the underworld. What will next month bring? Let the poets (and their publishers!) surprise us.
*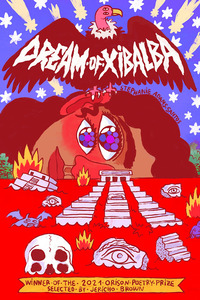 Stephanie Adams-Santos, Dream of Xibalba Orison Books
Dream of Xibalba maps an uncanny journey into a watery Mayan underworld populated with ancestors and scented by the "perfume of the underworld." As the speaker notes: "It's as though you are walking alone / in a garden. Out of the sky, // the star cuts you."
Written in present tense, the twelve sections of this collection—one for each hour—move as if recounting a ritual. Guatemalan-American poet Stephanie Adams-Santos, a screenwriter for Two Sentence Horror Stories, delivers compelling and dramatic world-building along with synesthetic lines like "a disfiguring music / comes in the form of a hummingbird / who mistakes your eye for a flower."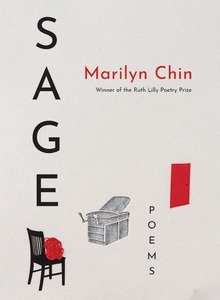 Marilyn Chin, Sage (W.W. Norton)
Marilyn Chin's sharp-witted and fresh sixth collection, Sage, speaks to the current moment with the gravitas, humor, and bite missing from many a pandemic-born collection.
Poetic punches include a turn of Gertrude Stein's "Suzie Asado" in a series of "Fruit Études," as well as satirical romps in a "19th Amendment Ragtime Parade" and "The Ballad of Student X," which follows X from a mugging by "two prostitutes and a hellhound" in "TJ" to, via many requests for extensions, his privileged destiny: "with his brothers, magnum cum laude."
In "Chair, An Inquiry," dedicated to Christine Blasey Ford and responding to artist Heidi Kumao's "Consultation," Chin hits hard with the question "What's your reward for speaking out?"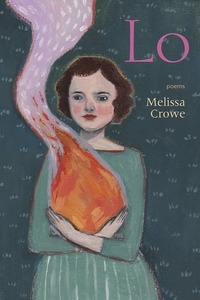 Melissa Crowe, Lo (University of Iowa Press)
In her second collection, Lo, Iowa Poetry Prize winner Melissa Crowe joins lucid depictions of girlhood with poems celebrating a long marriage's intimacy and fears, marked by such titles as "When We're in Bed and You Take Out Your Mouth Guard I know It's On" and "I Cry Each Time We Say Goodbye Because I Know I'm Always Sending You to War."
Through a visceral landscape of sense memory built from road tar, armyworms, shag carpet, and Aqua-net, Crowe addresses coming-of-age in poverty and the abuse of girls by people in the neighborhoods they roam, while still capturing childhood's agency of imaginative freedom.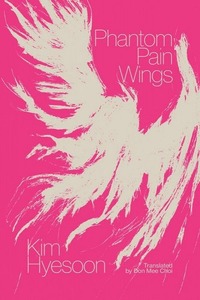 Kim Hyesoon, Phantom Pain Wings, translated by Don Mee Choi (New Direction)
"Bird is a mechanism that justifies the gap," celebrated feminist Korean poet Kim Hyesoon, winner of the Griffin International Poetry Prize, says in the closing essay of her latest collection translated by poet Don Mee Choi. "I don't write "about" bird; I "do" bird." The poet's elegiac "bird language" is breathtaking and fiercely visceral, exploding grief far beyond the personal loss of her father.
Kim Hyesoon continues to make her mark as a major figure in contemporary poetry with the physicality with which she enters her metaphors, breaking down separations of mind and body and of art and politics, most transparently, and comically, in the later poem, "I Don't Want to Live Inside this Novel."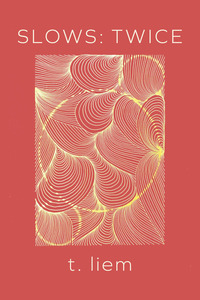 T. Liem, Slows:Twice (Coach House Books)
T. Liem follows Obit, winner of Canada's Gerald Lampert Memorial Award for a first collection, with a lively book of doubling: the poems in the first half of the collection are paired with poems in the second half, each half moving towards the other until they meet in the middle.
Whether addressing one's intellectual property being "owned" by a job, visiting a mall in their father's birthplace of Jogjakarta or considering his translations of their grandmother's memoir, Liem engages with boundaries and borders of cultures and languages and even poems themselves, shifting their orientations on the page.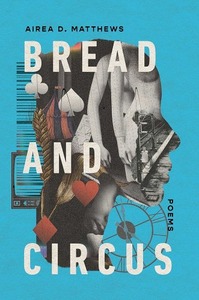 Airea D. Matthews, Bread and Circus (Scribner)
Scribner launches their new poetry program with Airea D. Matthews' sharp memoir-in-verse, an expansive follow-up to her debut, Simulacra, winner of the Yale Series of Younger Poets prize.
The preface poem of Bread and Circus, "Legacy Costs" slants across the page, setting the stage for Matthews' weaving of directly autobiographical poems with whiteouts of economist Adam Smith's theories of capitalism and the invisible hand and redactions and reconstructions of Guy Debord's The Society of Spectacle. Some of the most powerful writing is in prose, such as when Matthews confronts a four-year old daughter's exposure to the n-word or wrestles with losing a  friend to heroin and covering up the real story.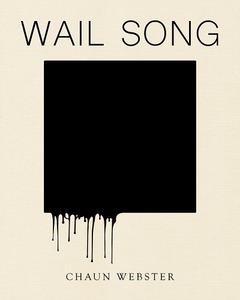 Chaun Webster, Wail Song (Black Ocean)
In an astonishing and provocative textual performance, Wail Song offers an extended meditation on blackness in two sections, "Wail Song" and "Wading." As the preface says, "Wail Song is an attempt at care…." Whether writing against Melville in a series of movie pitches featuring Pip; engaging with such theorists as Franz Fanon and Saidya Hartman; or juxtaposing textual records of children's' deaths in the Middle Passage with the waterbirth of the speaker's child, Webster shapes a transcendent conceit with the whale, "Wherein the belly of the whale is misnomer, / the belly of the world."
---