This month, science fiction fans and Solaris lovers everywhere have cause to celebrate: six newly-illustrated editions of work by the late Polish author Stanisław Lem (1921-2006) are being published by The MIT Press.
Lem's influence on science fiction has been compared to that of authors like Samuel Delany, Philip K. Dick, Octavia Butler, and Issac Asimov. His books have been translated into dozens of languages and sold in the tens of millions, veering humorously (and sometimes bleakly) between some of the great themes of the genre: the limitations of human understanding and intra-species communication, for one, and humanity's relationship with cybernetics and artificial intelligence.
Paul Grimstad, writing for The New Yorker, recently wrote that Lem's "staggering polymathic curiosity, over such a vast range of material, all of it explored with lucidity and charm, gives his writing a unique place on a Venn diagram in which the natural sciences, philosophy, and literature shade into one another with mutually intensifying vividness and fascination."
Some of the Lem books being reintroduced to readers are His Master's Voice (1968), a fictional memoir written by a mathematician involved in a government project to decipher a mysterious signal from outer space; Highcastle: A Remembrance (1966), an actual memoir of Lem's childhood; and Return from the Stars (1961), about an astronaut who returns to Earth after a ten-year mission only to find an unfamiliar planet, where the desire to take risks has literally been sapped from humanity.
The new editions of Lem's books feature artwork by Przemek Dębowski, a prolific Polish book designer who cites Swiss and German influences on his disciplined, restrained approach to illustration.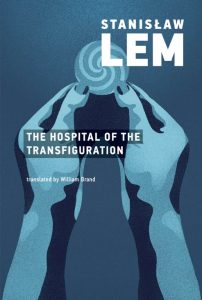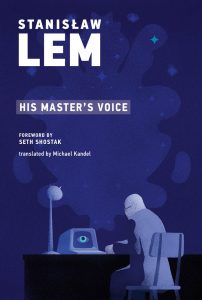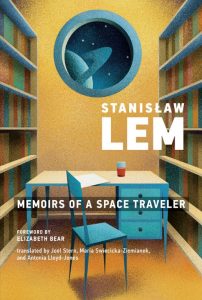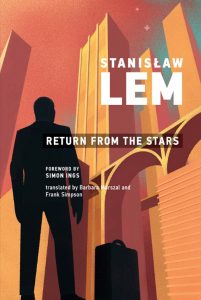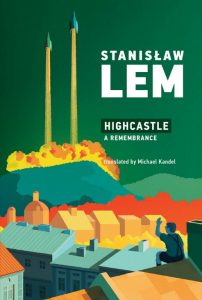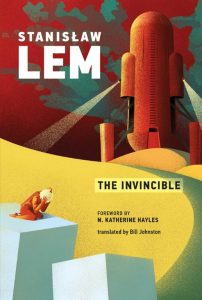 For The MIT Press, too, which has an unsurprisingly broad catalog of books centered on science, technology, and visual art, the release of these new volumes seems to expand the possibilities of what a university publisher can do. Discussions with the Lem Estate about publishing even more of the author's work are ongoing.
"MIT's motto 'mens et manus' signifies the fusion of academic knowledge with practical purpose," said Wojciech Zemek of the Lem Estate. "Stanislaw Lem took the phrase 'science fiction' literally: it is fiction about science. Since there seems to be a natural affinity between the publisher and the writer, the Lem Estate is thrilled by the prospect of the publication of thought-provoking books by a thought-provoking intuition."