Every week, a new crop of great new books hit the shelves. If we could read them all, we would, but since time is finite and so is the human capacity for page-turning, here are a few of the ones we'll be starting with. What are you reading this week?
FICTION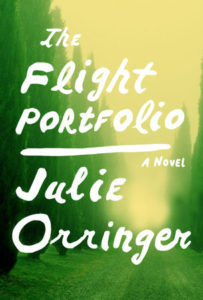 Julie Orringer, The Flight Portfolio (Knopf)
At long last, a new novel from Julie Orringer. Her follow-up to The Invisible Bridge is another historical novel, this time set in Nazi-occupied France, where American journalist Varian Fry joins a team focused on rescuing "artists, writers, and intellectuals" from the increasing dangers of the Holocaust—and rekindles a relationship from his past in the process.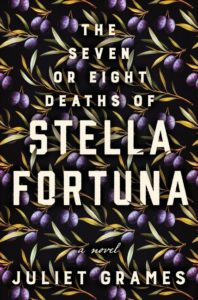 Juliet Grames, The Seven or Eight Deaths of Stella Fortuna (Ecco)
This debut follows the epic life story of the titular Mariastella Fortuna, who has experienced an unusual number of near-death experiences between her childhood in Calabria and her 100th birthday in Connecticut—including the accident at 70 that left her with a brain injury and a mysterious hatred for her sister.
Chia-Chia Lin, The Unpassing (FSG)
Another debut, this one focused on a family of Taiwanese immigrants living outside Anchorage, Alaska in the 80s, whose lives threaten to disintegrate after the death of their youngest member.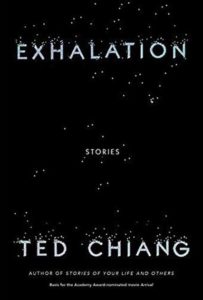 Ted Chiang, Exhalation (Knopf)
The newest collection from one of our most beloved living SF writers. Joyce Carol Oates described the stories within as "mostly not so magically inventive as those in Chiang's first collection, but each is still likely to linger in the memory the way riddles may linger—teasing, tormenting, illuminating, thrilling."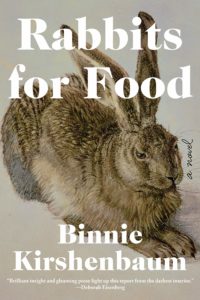 Binnie Kirshenbaum, Rabbits for Food (Soho)
Another long awaited release—Kirshenbaum's first in a decade—a finely observed, razor-sharp novel that follows a middle-aged writer through a serious mental breakdown and manages to be truly hilarious in the process.
NONFICTION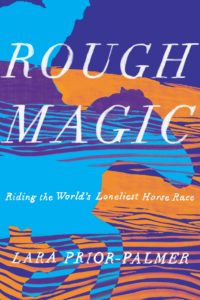 Lara Prior-Palmer, Rough Magic: Riding the World's Loneliest Horse Race (Catapult)
An awesome (like literally awesome) memoir of how Prior-Palmer became the youngest person to finish, not to mention the first woman to win "the world's longest, toughest horse race." That would be the ten-day Mongol Derby, which is organized based on the messenger system used by Genghis Khan. So, no big deal or anything.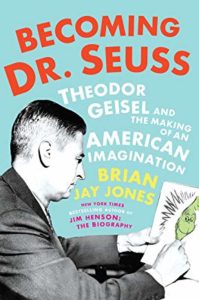 Brian Jay Jones, Becoming Dr. Seuss: Theodor Geisel and the Making of an American Imagination (Dutton)
A warm, defining biography of one of the most beloved writers of this or any time.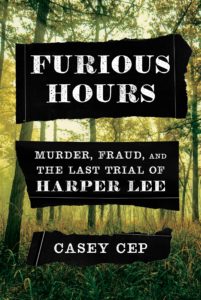 Casey Cep, Furious Hours: Murder, Fraud, and the Last Trial of Harper Lee (Knopf)
The story of the infamous murder trial that inflamed the South—and inspired Harper Lee, despite the fact that she never finished writing about it.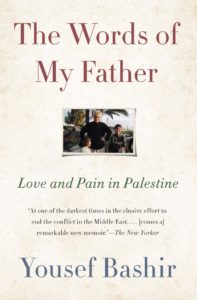 Yousef Bashir, The Words of My Father: Love and Pain in Palestine (Harper)
A plea for peace between Palestine and Israel in the form of a memoir chronicling Bashir's childhood in Gaza during the Second Intifada—during which his family was captive in their home, living with Israeli soldiers, for five years, during which he was shot and paralyzed by an Israeli soldier, and during which he was saved by an Israeli doctor. A moving and transformative activist's tale.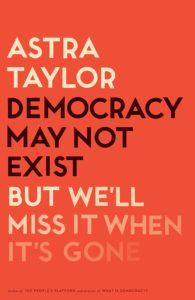 Astra Taylor, Democracy May Not Exist, but We'll Miss It When It's Gone (Metropolitan)
Taylor's follow-up to her documentary What is Democracy? answers that question, looking for examples all over the world, and investigates the political system "as a balance of paradoxes, an exploration of opposites," seeking to "gain better insight into why the challenge of self-rule is so great." Important reading for anyone who uses the term.