Every week, a new crop of great new books hit the shelves. If we could read them all, we would, but since time is finite and so is the human capacity for page-turning, here are a few of the ones we'll be starting with. What are you reading this week?
FICTION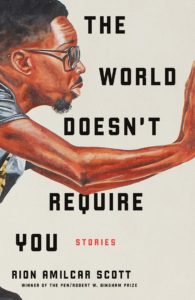 Rion Amilcar Scott, The World Doesn't Require You (Liveright)
Welcome to Cross River. It's a town that doesn't really exist, but if you follow Rion Amilcar Scott into it, you will find God's last son, a suspiciously obedient robot, a mysterious game with disastrous results, and more. The World Doesn't Require You swallows our world and spits it back out in stories that are sometimes surreal, sometimes satirical, and sometimes science-fiction. There's a little something for everyone in this collection, the result of Rion Amilcar Scott's agile mind and hyper-observant eye.
–Katie Yee, Book Marks Assistant Editor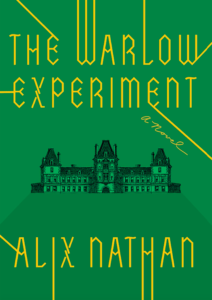 Alix Nathan, The Warlow Experiment (Doubleday)
What's better fodder for a psychological mystery than an enlightenment experiment gone horribly awry? Inspired by an era that brought us horrific experimentation in the name of progress, Alix Nathan has written a delicious historical thriller set in the remote Welsh Marches and featuring a mad scientist determined to explore the effects of long-term isolation, and his half-literate, and semi-willing, subject of study, who has agreed to be imprisoned for seven years with no human contact. With the release of The Wolf and the Watchman back in March, we're happy to see that this is the year of enlightenment horrors, and nothing's more noir than examining the suffering caused by so-called "progress."
–Molly Odintz, CrimeReads Associate Editor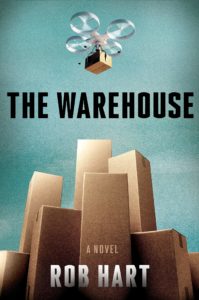 Rob Hart, The Warehouse (Crown)
Fresh off the heels of his Ash McKenna series, Hart is expanding his oeuvre (and our minds) with his new standalone, a corporate espionage thriller set in the near-future, but with strong overtones of the present. When a regular schlub starts work at a giant corporation's live/work complex and encounters an undercover agent engaged in high-stakes corporate espionage, they begin to uncover the company's darkest secrets.
–Molly Odintz, CrimeReads Associate Editor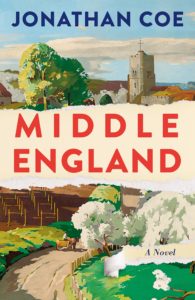 Jonathan Coe, Middle England (Knopf)
The characters of The Rotter's Club and The Closed Circle are back in this Brexit-era novel by one of the England's finest social observers. From the 1970s and the rise of punk and the decimation of IRA bombs to the surge of neoliberal greed of the 1990s to the contemporary chaos and crisis in national identity, no one has strung a line through the past fifty years of British history like Coe.
–John Freeman, Executive Editor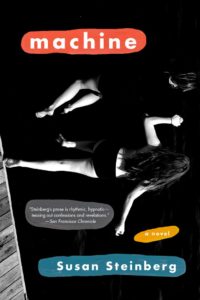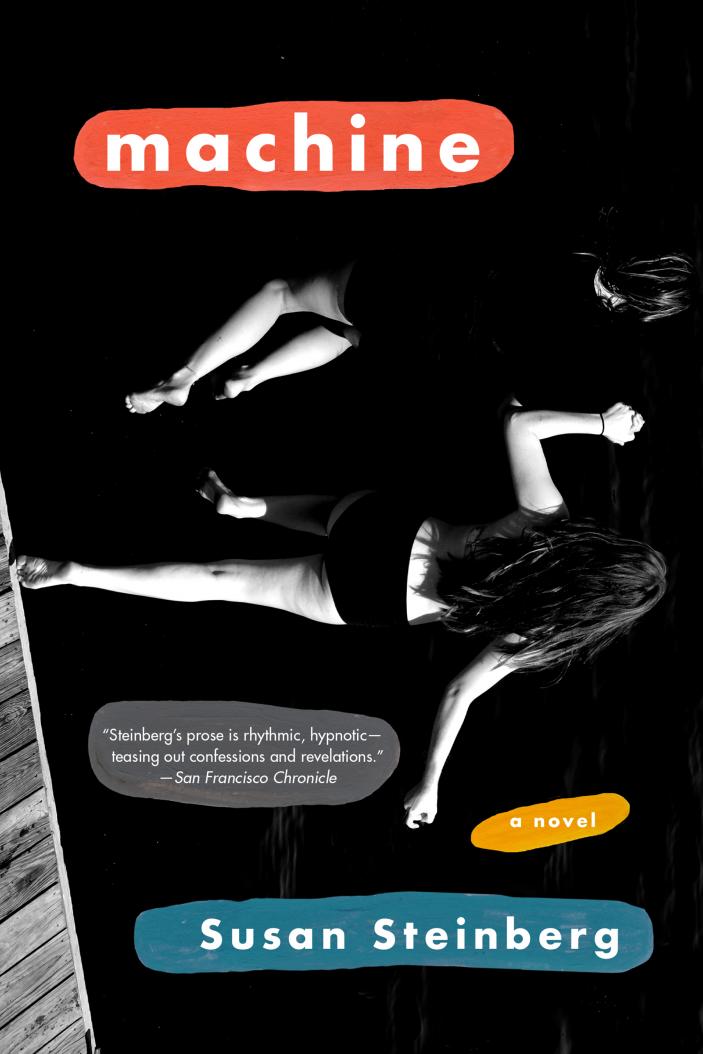 Susan Steinberg, Machine (Graywolf)
The first novel from celebrated short story writer Steinberg is an experimental, fragmented work in which one girl grapples with the drowning death of one of her friends—tackling youth, class, gender, and the constant, aching need for love (whatever that is, or could be) in the process.
NONFICTION
Rachel Cusk, Coventry (FSG)
Rachel Cusk, the literary mastermind behind the Outline trilogy, offers her sharp observational skills and deep insight into some of the most urgent social, cultural, and artistic questions of today. Tackling issues from the politics of politeness and perception at the airport to the journey of self-discovery in Eat, Pray, Love, the essays in Coventrytake difficult questions and complicate them even further.
–Kevin Chau, Editorial Fellow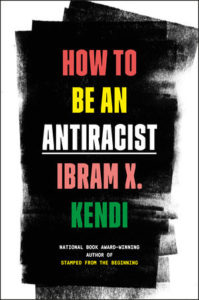 Ibram X. Kendi, How to be an Antiracist (One World)
Kendi's first book since the National Book Award-winning Stamped from the Beginning is a stirring memoir-turned-polemic about the ways we inherit and deploy diminishing ideas of race. Drawing from his childhood in Queens and early days in the academy, Kendi describes a journey that illuminates, implicates and ultimately provides a sturdy new framework for how to respect difference without enshrining dehumanizing notions about others in its scaffolding.
–John Freeman, Executive Editor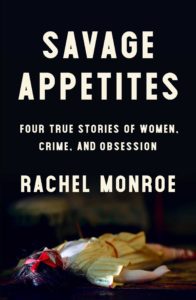 Rachel Munroe, Savage Appetites (Scribner)
Rachel Monroe's searching essay collection asks all the right questions, and even better, doesn't attempt to answer them (or at least, not completely). Why do women love true crime, the introduction asks, and posits several likely theories; each following essay takes us into the idiosyncratic existence of a woman and her obsessions, from Francis Glessner's tiny crime scenes and love of forensic science, to Lorri Davis' decades-long quest to free a wrongfully convicted man who later became her husband. Unsettling, brilliant, and impossible to put down!
–Molly Odintz, CrimeReads Associate Editor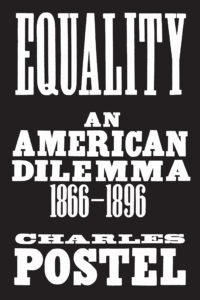 Charles Postel, Equality: An American Dilemma, 1866-1896 (FSG)
A prizewinning historian provides an in-depth analysis of the movements and groups that impacted America in the years after the Civil War, and the way they—particularly the Grange, the Women's Christian Temperance Union, and the Knights of Labor—advanced their own interests at the expense of efforts towards racial equality. With reverberations still felt today.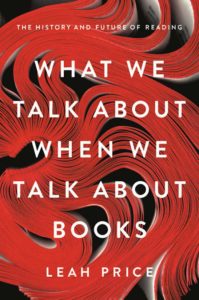 Leah Price, What We Talk About When We Talk About Books (Basic Books)
Good news, everyone: even in the age of tweets and pivoting to video, a lot of people still like to read. If you're reading this right now, you probably know that already. But if you'd like a reminder, this book of essays on the state of books is well worth a read.