Every week, a new crop of great new books hit the shelves. If we could read them all, we would, but since time is finite and so is the human capacity for page-turning, here are a few of the ones we'll be starting with. What are you reading this week?
FICTION
Clarice Lispector, tr. Johnny Lorenz, The Besieged City (New Directions)
You should always be excited for newly translated Lispector; this book, written soon after Lispector's marriage, is about Lucrécia, choosing between three suitors in São Geraldo. But of course it is not the plot but Lispector's elegant, transcendent prose and ideas that are the real draw here.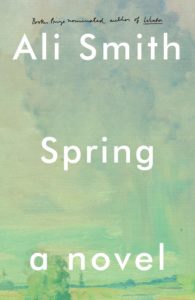 Ali Smith, Spring (Pantheon)
The third installment in Smith's luminous and hyper-contemporary seasonal quartet.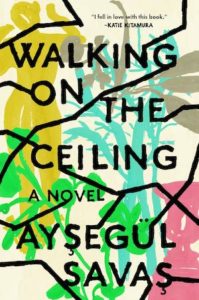 Aysegül Savas, Walking on the Ceiling (Riverhead)
A cool, cerebral debut, in which a young Turkish woman in Paris who befriends an older British novelist who writes chiefly about Istanbul, and walks the city with him, talking and remembering.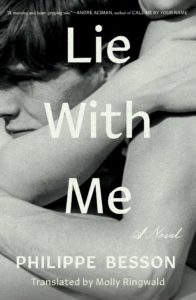 Philippe Besson, tr. Molly Ringwald, Lie With Me (Scribner)
The #1 French bestseller, a slim novel about two boys falling in love in secret in 1984 France, translated by Molly Ringwald in her first translation project.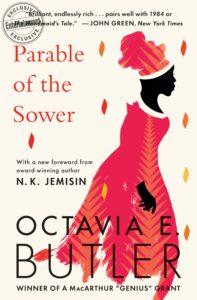 Octavia Butler, Parable of the Sower (Grand Central)
Okay, so not a new novel. But a reissue of a great novel that everyone should buy and read, along with a new introduction from N. K. Jemisin. "Butler does not appear to have intended the Parable novels to be a guidebook—and yet they are," Jemisin writes. "That's true for all of the most powerful science fiction novels: they offer not only accurate visions of the future, but also suggestions for coping with the resulting changes. We can only imagine what that vision might have included if Butler had been able to complete it."
NONFICTION
The Stonewall Reader: Edited by the New York Public Library (Penguin Classics)
An archival anthology of work by and about the activists and participants in the Stonewall uprising—eyewitness accounts, essays, diaries, memoir excerpts, etc.—to mark the 50th anniversary of the event and spotlight the historical and continuing struggles of the LGBTQ community.
Natasha Lennard, Being Numerous: Essays on Non-Fascist Life (Verso)
In this book of essays, Lennard interrogates "the limits of individual rights, the criminalization of political dissent, the myths of radical sex, and the ghosts in our lives." Or, as she herself put it: "Sometimes it's about punching Nazis, sometimes it's about ghosts, sometimes it's about the limits of rights, sex and the self. Which is to say: it's illiberal."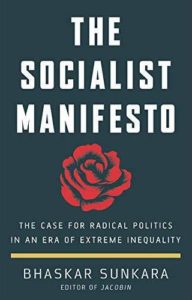 Bhaskar Sunkara, The Socialist Manifesto: The Case for Radical Politics in an Era of Extreme Inequality (Basic
Books)
A clearly articulated case for—and history and explanation of—socialism, for those trying to keep up with the kids.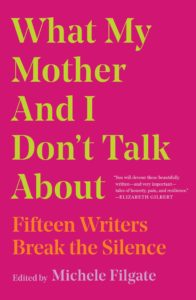 Michele Filgate, ed., What My Mother and I Don't Talk About: Fifteen Writers Break the Silence (Simon & Schuster)
Fifteen essays from writers like Carmen Maria Machado, André Aciman, Melissa Febos, and Leslie Jamison, who discuss their relationships with their mothers, and the things they don't—or can't—tell them.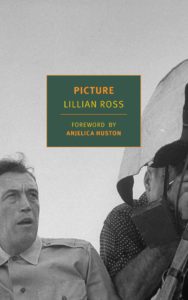 Lillian Ross, Picture (NYRB Classics)
Ross's famous longform book-length essay about John Huston trying to make Stephen Crane's The Red Badge of Courage, originally published in 1952, but now re-gifted to us along with a foreword from Anjelica Huston.