"More Books, Fewer Weapons." A Reading List for Jair Bolsonaro
Gabriela Alemán Recommends Five Latin American Women Writers
On October 7 a number of Brazilian presidential candidate Jair Bolsonaro's followers took photos of themselves voting with a gun at their side; the extreme right-wing candidate had said, as a campaign promise, that he would make the sale of firearms more accessible to all. Brazil voted again on October 28 and thousands of Bolsonaro opponents took photos of themselves voting next to a book—the books varied from feminist theory to history to novels. One of the authors that appeared again and again in those photographs was Hilda Hilst. Alicia Yánez Cossío, one of the most widely read Ecuadorian authors, rarely appears in the country's list of canonical writers; Gorodischer and Dávila's books are hard to find outside their countries and Emma Reyes' sole book, a compilation of the 23 letters she wrote to her friend Germán Arciniegas, only became a literary phenomenon years after her death. With the election of Bolsonaro in mind, here are five Latin American women writers you need to know.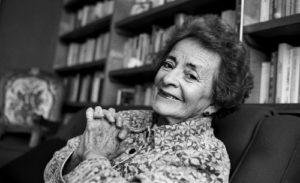 Alicia Yánez Cossío (Quito, Ecuador, 1928)
She has published more than 23 books (novels, poetry, theatre and children's books). The genres she's covered range from magical realism to historic novels and science fiction. One of her stories from El beso y otras fricciones is included in the Big Book of Science Fiction (Vintage Crime/Black Lizard Original, July 2016). Her 1972 novel Bruna, soroche y los tíos will be turned into a movie next year.
Angélica Gorodischer (Buenos Aires, Argentina, 1928)
She's published more than thirty books (novels, biographies, essays and short story collections), although she's mostly known for her detective and sci-fi and fantasy novels. Kalpa Imperial (parts one and two, published in Spanish in 1983) was translated by Ursula K. Le Guin in 2003. Although she's won prizes for her fiction since the sixties (her first book was published in 1965, Cuentos con soldados), her books are hard to come by outside of Argentina. Her latest book, Coro, was published in 2017.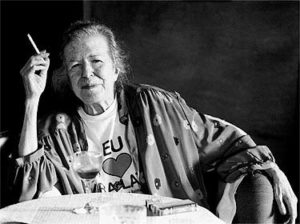 Hilda Hilst (Jaú, Brazil, 1930-Campinas, Brazil, 2004)
Considered one of the great Brazilian writers of the 20th century, she wrote theatre, poetry, journalism and novels. She was deeply interested in metaphysics and humanity's relationship with the divine. Her theatre was in many ways opposed to the military dictatorship of the 1970s, her erotic and transgressive novels of the 1990s were published by Gallimard in France and gained her a wider international audience.
Amparo Dávila (Pinos, México, 1928)
One of the great Mexican short-story writers, she's written ten books (poetry and short-stories). Her first book Tiempo destrozado appeared in 1959, her last collection Con los ojos abiertos in 2008. Her fantastic/surreal stories are marked by madness, death, time and desire and the tortuous relationships between men and women.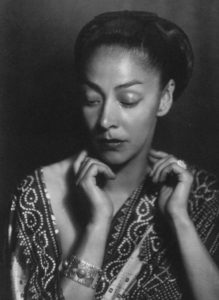 Emma Reyes (Bogotá, Colombia, 1919 – Burdeos, Francia, 2003)
She was a Colombian painter whose letters, turned into the novel Memoria por correspondencia, gained her wide readership inside and outside Colombia. Her childhood experiences are told through a child's voice, detached and non judgmental. In some ways the narrator´s voice resembles that of the narrator of Agota Kristok's The Notebook.
---