Big night for moms at the Oscars—moms who won, and mothers to whom winners (The Daniels, Ke Huy Kuan, Jamie Lee Curtis, and on!) dedicated their wins.
Best Actress winner Michelle Yeoh does not have children, but her character Evelyn in Everything Everywhere All At Once was intensely A Mom, and she focused in her Oscars acceptance speech on the moms of the world, saying, "I have to dedicate this to my mom, all the moms in the world, because they are really the superheroes and without them, none of us would be here tonight."
We at Literary Hub must agree, and have the books to prove that mothers are omnipotent, capable of unfolding a cascading series of universes from inside their follicles, transfiguring into the wind, and of chewing food and spitting it into their child's mouth if needed. Doctor Strange and his big cape honestly has nothing on the mothers of lit.
*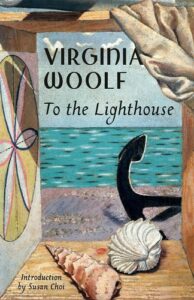 Virginia Woolf, To The Lighthouse
Yes, this is a bit "the best record of all time is Cash by Johnny Cash," but Mrs. Ramsey is the soul of this novel; when Mr. Ramsey suggests the weather may put the lighthouse out of reach, she is there, framed in the window with her son James, reassuring him that perhaps they will be able to go. A life force! Lady Time!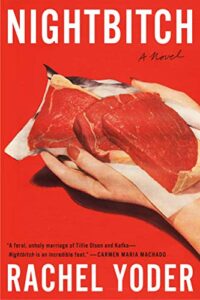 Rachel Yoder, Nightbitch
Yes, mothers can nurture and create four walls and the warmth penned inside, but they can also kill a cat if it crosses them. Yoder's cracking novel captures the epic psychological journey of the new mother, and the raw power a mother recognizes in herself in childbirth. To paraphrase Seinfeld, I CAN MAKE MY OWN PEOPLE. (When I recommended this to a dad-friend, he texted me "are you okay?!" so you know it's good.)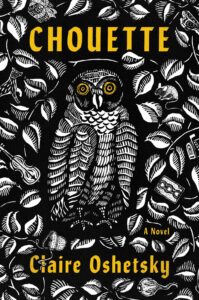 Claire Oshetsky, Chouette
In another surreal look at motherhood, the main character, Tiny, realizes while pregnant that she is not carrying a human baby; rather, it is an owl-baby, she is sure—it will require casting out from her husband, who is another species. We are beasts, we are ghouls, we are #mothers.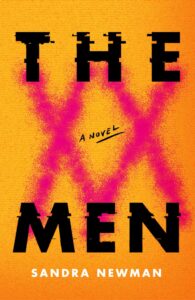 Sandra Newman, The Men
What if only the mothers were left? Sandra Newman's twist on the apocalyptic novel sees a blip in time that vanishes all men from the face of the Earth. The women and female children rally to form a working society without them, but discover videos of the men walking in circles, and descending on a child. Jane, who has lost her husband and son, has to make an impossible decision about her life in light of her old mother-self.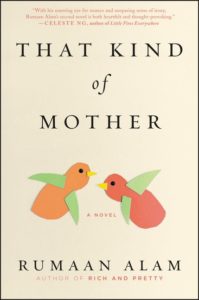 Rumaan Alam, That Kind of Mother
Rich white lady adopts the child of her late Black nanny—here, a very thorny novel about the hurdles motherhood helps you to clear, and those you flail face-first into. Rebecca, eventually a single mother, has two children; one adopted, one biologically hers, and is pushed into the hard reality of a world that treats her children differently.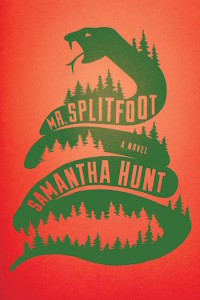 Samantha Hunt, Mr. Splitfoot
Loosely, an aunt leads her pregnant niece Cora through the woods of New York on foot. This is a ghost story of sorts, and shows us the formation of a mother. Strong recommend.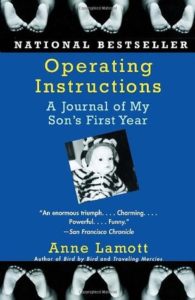 Anne Lamott, Operating Instructions
Enjoy this cozy classic from Anne Lamott, whose record of her son's first year will make you feel like, "at least I never dropped my baby between the bed and the wall."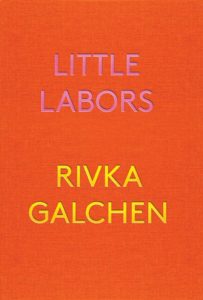 Rivka Galchen, Little Labors
Galchen lets her mind wander across the many facets of motherhood in this book of essaying, let's call it. There's too much to underline about the experience, like this bit on the way you voluntarily hand off your power and life-force to the next generation:
We know babies are the only ones among us in alliance with time. They are the only incontestable accessors to power, or, at least, they are immeasurably more well-placed than their older co-unequals. The way a baby, in a stroller, briefly resembles a fat potentate, for a moment unlovable, has something in it of the premonition. Even to see a baby raise its chubby hand—to bow down before that random emperor can feel very right.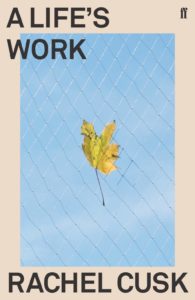 Rachel Cusk, A Life's Work
"I feel frightened for her. We could be people who don't care about her," writes Cusk of her baby, speaking as the voice of the universe. Any Cusk would do as a text of superpowered motherhood, but this is where I would start.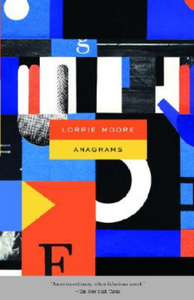 Lorrie Moore, Anagrams
Anagrams has a bit in common with Everything Everywhere All At Once, in that the reader isn't sure what is real or imagined, or which the correct reality is; regardless, soak up the bond between Benna and her imaginary child George (Georgina), which is possibly bigger and better than the other love story of the novel.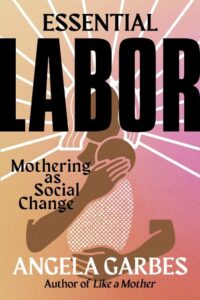 Angela Garbes, Essential Labor
Which brings us to the Blonde on Blonde section of this list: Angela Garbes' classic organizing jolt to the tailbone, which examines the power of mothers as agents of change, economic contributors, and on. Internalize, then let the power flow through you (and to your legislators, bosses, men on street, etc.)