Mirrors Rarely Exist: Zara Raheem on Finding Muslim Women in Fiction
"Muslim women cannot be squeezed into neat little boxes."
Dr. Rudine Sims Bishop talks about literature being both windows and mirrors: the former giving us a glimpse into other worlds and experiences; the latter reflecting our own. For those of us with hyphenated identities, mirrors rarely exist. I only found windows each time I opened a book for the first two decades of my life.
While the number of books featuring Muslim women has increased over the years, I've often wondered why so many of us—myself included—still feel unreflected. Perhaps it's because many of these books portray a very specific type of Muslim woman. You have the religious type. The modest hijabi type. The rebellious type. The "progressive," marries outside her faith type. The problem with these types is they seem to exist more for those peering through windows than for those searching for their reflection.
Muslim women cannot be squeezed into neat little boxes. Our experiences are complex, our realities multi-layered and often contradictory. As a writer, the Muslim women characters in my stories intentionally resist these stereotypical "good" vs. "bad" binaries. They embrace cultural mores while also challenging expectations. They are strong and opinionated. They fall in love—both before and after marriage. They struggle with their religion while simultaneously being in awe of it.
The books I've compiled below also chip away at some of these stereotypes. They don't confine Muslim women to single categories, and in doing so, they widen the mirror to reflect the many sides of us that exist.
*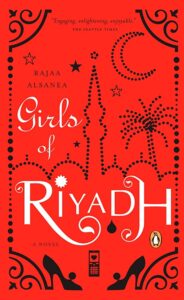 Rajaa Alsanea, trans Marilyn Booth, Girls of Riyadh
(Penguin Books)
There are many preconceived notions surrounding Muslim women living in Saudi Arabia; however, Alsanea's novel about the love lives of four twentysomethings belonging to the capital's wealthy upper-class shatter many of these beliefs. Not only does it offer a rare glimpse into the dating scene of Riyadh during the late 90s and early 2000s, it also highlights the universality of these heroines' experiences to show how love—and the fear, loss, heartbreak, and disappointment often intertwined with it—is not culturally exclusive.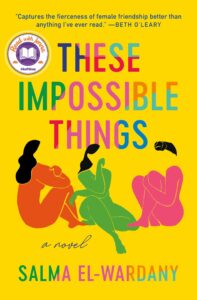 Salma El-Wardany, All these Impossible Things
(Grand Central Publishing)
For anyone with a soft spot for books about female friendships, this story of three British Muslim women beautifully highlights the ways in which these relationships often carry us through our darkest moments. Struggling to balance their love lives and careers with familial obligations and faith, these characters carefully dissect what it means to be a "good" vs. "bad" Muslim, and the nuances that are often overlooked with these broad labels.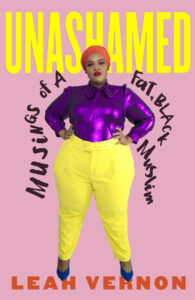 Leah Vernon, Unashamed: Musings of a Fat, Black Muslim
(Beacon Press)
The first lines of Vernon's memoir begin with: "I'm a fat, Black, Muslim woman from Detroit. And where I come from, women hide things." Unashamed is a story of self-acceptance, but Vernon's journey is full of twists and turns as she takes us through her troubled childhood, her abusive 10-year marriage, and her struggles with religious identity, mental health, and Western beauty standards.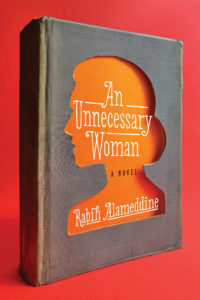 Rabih Alameddine, An Unnecessary Woman
(Grove Press)
72-year-old Aaliya Sohbi lives alone in her Beirut apartment where she spends her time eavesdropping on neighbors and translating her favorite books into Arabic. From her blue hair to her obsessive tendencies, Aaliya is not your typical heroine. Her story offers another nuanced look at a Middle Eastern woman quietly defying social norms in her attempts to determine whether the life she lived can be deemed meaningful and "necessary."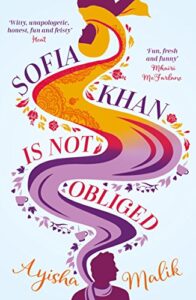 Ayisha Malik, Sofia Khan is not Obliged
(Twenty7)
Calling Sofia Khan, the "Muslim Bridget Jones" might sound like an oxymoron, but it's a fitting description for this cigarette-smoking, potty-mouthed, hijabi-wearing protagonist. When Sofia is commissioned by her editor to write an expose about the Muslim dating scene in London, her search for the perfect story is not as straightforward as expected. Sofia's steadfastness in her faith, and her refusal to live life on anyone else's terms but her own is refreshing.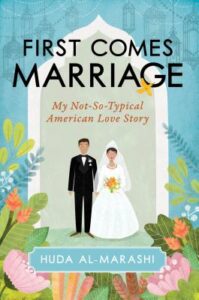 Huda Al-Marashi, First Comes Marriage
(Prometheus Books)
First Comes Marriage is not just a love story between two people, but also between two families and cultures. Described as "the first Muslim-American memoir dedicated to themes of love and sexuality," Al-Marashi's story offers an honest and compelling look at what an arranged marriage looks like in the West without shying away from religious and cultural taboos.
Eds. Fatimah Asghar and Safia Elhillo, Halal If You Hear Me
(Haymarket Books)
A diverse blend of Muslim voices, this anthology "is a celebration of intersectional identity that dispels the notion that there is one correct way to be a Muslim, particularly for women, gender non-conforming, and trans people." Arranged in five sections after the pillars of Islam, these poems and essays cover a wide spectrum of ideas that speak directly to those who have felt othered, alone, or excluded from their communities. In the foreword, co-editor Safia Elhillo says: "there are as many ways to be Muslim as there are Muslims," and this book, and every page in it, is a powerful testament to that.
______________________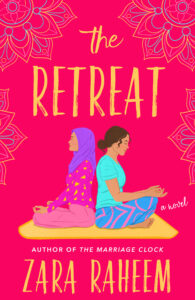 Zara Raheem's The Retreat is available now from William Morrow Paperbacks.
---