Meet the Finalists for Next Week's National Book Awards
Interviews with Some of Our Finest Living Writers
The 2019 National Book Awards in Young People's Literature, Translation, Poetry, Nonfiction, and Fiction will be announced on Wednesday, November 20th at the 70th National Book Awards Ceremony and Benefit Dinner, hosted by LeVar Burton, at Cipriani Wall Street in New York City. In advance of the ceremony, we caught up with (almost) all of the finalists to ask them a bit about their books, their reading habits, and their writing lives. Meet them below!
YOUNG PEOPLE'S LITERATURE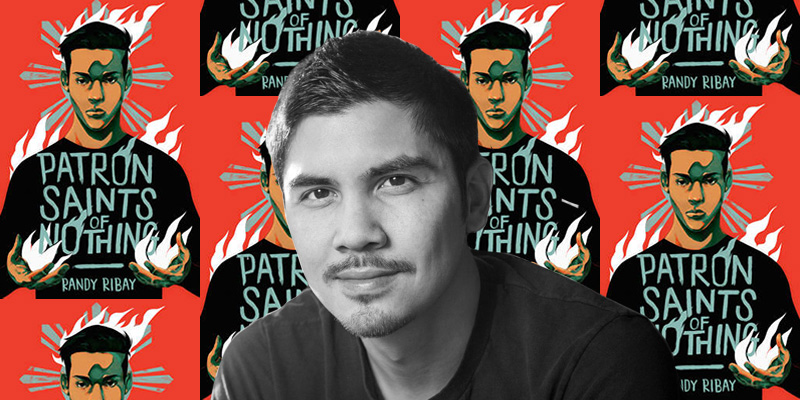 Randy Ribay, author of Patron Saints of Nothing (Kokila / Penguin Random House)
Who do you most wish would read this book?
Article continues after advertisement
I wrote with Filipinx American teenagers as the primary audience in mind. When I was that age, I was starting to grapple with what that hyphenated identity meant. On one hand, I didn't feel American enough; on the other, I didn't feel Filipino enough. Despite the significant population of Filipinos in America (we're the third largest immigrant group in the US), we're woefully underrepresented in media. I never encountered a book or movie that reflected this struggle specifically in the FilAm context that could help me make sense of it until college. I hope Patron Saints of Nothing reaches Filipino American teenagers so they can start asking questions and making their own sense of their identity.
How did you navigate writing about a topic of such brutal violence for a relatively young age group?
I heard Jason Reynolds say once that our job as writers for children is to prepare them from the world, not protect them from it. This really resonated with me and articulated so succinctly my own approach that now I like to steal his response when asked this question. The world is the world. Brutal violence is part of it as much as love is part of it. Despite what we might hope, most kids already know this. They come across this truth either in the news or in history class or in their own lives, etc. Ignoring that brutality or trying to shield kids from it simply sends the message that we should pretend these things don't happen and that we should stay silent about them. This turns kids into adults who either ignore tragic events or who are overwhelmed by despair—and we've already got more than enough of those. Instead, it's vital to give kids safe spaces to begin to honestly confront the reality of things like the Philippines' brutal war on drugs so they are better prepared to react to them. A book can be that safe space where they can read about a kid their age also learning about and processing this kind of stuff. In turn, I believe this helps kids figure out how to process these realities in a healthy way.
If you have a day job, what is it? How do you negotiate writing and working?
I'm a full-time high school English teacher. By the end of the day, my mind is either too exhausted or too filled with what happened over the course of the day or with papers I need to grade, so I write early in the mornings. I'm fairly disciplined about writing from about 5:00 am to 6:30 am every weekday. It's not a lot of time, but I can usually get in 500-1000 words in that window, and it adds up day by day. I also have to be judicious about which festivals and events I attend. I try to miss as little school as possible, and traveling too many weekends in a row can get exhausting.
Article continues after advertisement
How do you tackle writer's block?
I stick with my set writing routine, even if I'm getting only a few sentences down in the same amount of time I usually get a few pages. I try to accept that that's how it goes, that my own writing energy ebbs and flow. Every word counts, and I've been through this enough to know that I might have a couple weeks of low word-count days before getting back to usual. But what I end up writing on the other side wouldn't have existed if I didn't write those handful of words when I was really struggling to get anything out. Reminding myself of this prevents me from beating myself up or giving up. Beyond that, I might also do additional research or take some time outside of my writing window—like when I'm walking my dogs or biking to work—to try to identity and think through potential story problems. Because sometimes I find what's causing the block is an issue like not understanding one of my characters enough or falling into a plot hole.
Which book(s) do you return to again and again?
I'm an English teacher, so I end up literally going back to a lot of books over and over (and over) again, but in my free time I'm not a big re-reader. I do go back to the Harry Potter series every few years because I love that world and those characters so much that rereading them feels as safe and relaxing as handing out with old friends.
What's the best book you read this year?
It's too difficult for me to narrow it down to one, so I'm going to cheat. Of books that were published in 2019, I really loved SHOUT by Laurie Halse Anderson, Pet by Akwaeke Emezi, Forward Me Back To You by Mitali Perkins, Look Both Ways by Jason Reynolds, The Downstairs Girl by Stacey Lee, On Earth We're Briefly Gorgeous by Ocean Vuong, In Waves by AJ Dungo, and Trick Mirror by Jia Tolentino. In terms of pre-2019 books that I've read recently, some of my favorites have been The Night Diary by Veera Hiranandani, Hey, Kiddo by Jarrett Krosoczka, The Song of Achilles by Madeline Miller, There, There by Tommy Orange, and the Remembrance of Earth's Past trilogy by Cixin Liu. I'm probably still forgetting several . . .
*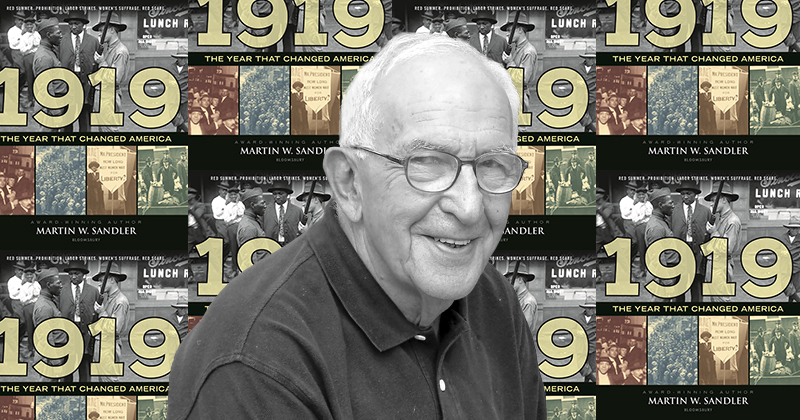 Martin W. Sandler, author of 1919 The Year That Changed America (Bloomsbury Children's Books)
Who do you most wish would read this book?
I would like as many young people as possible to read this book because developing a sense of history at from an early age is so important. I would love to help young readers realize that the truth can be even more exciting and surprising than fiction.
What's the best book you read this year?
Right now I'm reading Baseball in 41 by Robert Creamer—it's preliminary research for a new book idea I'm contemplating. It's so beautifully and engagingly written that I'm having trouble putting it down.
Who was the first person you told about making this list?
My wife, Carol. We've been together for more than 45 years, and she's been a huge part of all of my work. Anytime anything of any magnitude happens she's the first person I share it with.
What time of day do you write?
Writing a book is my most pleasurable activity. I write seven days a week, at any time of day, between eight and ten hours a day.
How do you tackle writer's block?
I don't get writer's block, and the reason is that I've discovered that writing's not about inspiration, it's about perspiration. I work very hard, and if I'm not where I want to be yet, I just keep going. I don't ever leave my desk until I know I am set up for the next session.
What's the trick for writing engaging history aimed at young readers?
First and foremost, you never, ever write down. You have to respect young readers' perceptions, inquisitiveness, and their intelligence—which is far greater than most people give credit. The other trick is to make the book as engaging as it is informative. History should never, ever be dull.
*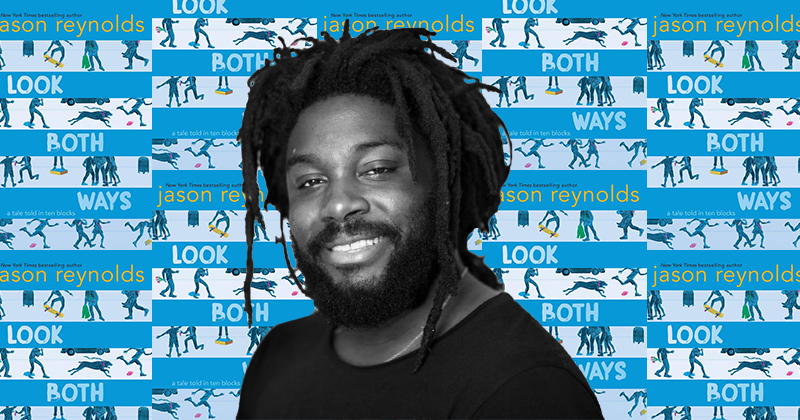 Jason Reynolds, author of Look Both Ways: A Tale Told in Ten Blocks (Atheneum/Caitlyn Dlouhy Books)
Who do you most wish would read this book? 
The real Ms. CeeCee. She was the neighborhood candy lady, and also my babysitter. I would love for her to read this just so she could laugh and laugh and laugh, because she remembers the kids many of these stories are based on.
What's the best book you read this year?
The Nickel Boys by Colson Whitehead.
What do you always want to talk about in interviews but never get to?
Craft. I love to talk craft, but rarely get a chance to do so.
Who was the first person you told about making this list?
My agent. It should've been my mother, but she was at work and wouldn't have been able to answer the phone.
What time of day do you write?
Early in the morning. I start around 7am, simply because I feel like my brain is buzzing at that time. Around 2pm, I pretty much slip into an almost laughable sloth.
How do you tackle writer's block?
I write badly.
Which book(s) do you return to again and again?
Jesmyn Ward's Salvage the Bones, Jean Toomer's Cane, the opening poem of Leslie Marmon Silko's Ceremony. This list could go on for a while, so I'll just stop there.
Which non-literary piece of culture—film, tv show, painting, song—could you not imagine your life without?
Song. Could you imagine a life without Stevie Wonder?
If you have a day job, what is it? How do you negotiate writing and working?
I don't have a day job. And now I feel like a jerk.
What's the best writing advice you've ever received?
That when it comes to writing, my intuition will take me farther than my education ever will.
*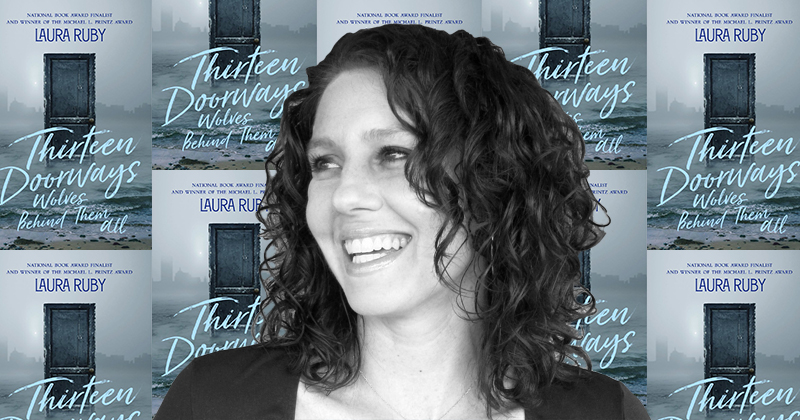 Laura Ruby, author of Thirteen Doorways, Wolves Behind Them All (Balzer + Bray)
Who do you most wish would read this book? 
Frances Ponzo Metro, my late mother-in-law, whose early life inspired this book. She read an old draft some years ago, but she died before she could hold the book in her hands.
What's the best book you read this year?
Since I've been writing a lot of fiction, I've been reading a lot more non-fiction and memoir, graphic novels and poetry. I adore Mira Jacob's graphic memoir Good Talk, told in often hilarious, sometimes heartbreaking "conversations" about race and identity, love and family. The mix of dialogue, illustration and photography is so inventive. And I'm savoring every word of Anne Boyer's memoir The Undying, which is bracing and furious and real and unlike any cancer memoir I've read before (and I've read a lot of them since I was diagnosed in 2017).
What time of day do you write?
Though I am not a morning person, I write in the morning as early as I possibly can. It takes a while for my cranky inner critic to wake up, and the more words I get in before she starts going on about how I'm an idiot and a fraud and a hack, the better.
How do you tackle writer's block?
I put on loud music and dance with my cats. (Or rather, I dance while my cats wonder if I'm okay). I take a lot of walks and even more showers. So many showers. I'm very clean.
Which book(s) do you return to again and again?
It's a toss-up between Pride and Prejudice and We Have Always Lived in the Castle. I love the idea of a Jane Austen/Shirley Jackson mash-up. We Have Always Lived at Pemberley. The Haunting of Kellynch Hall. Hmmm. Maybe I've found my next project.
What's the best writing advice you've ever received?
The best writing advice I ever got was from a teacher I had in high school. She told me to stop doing it because I simply wasn't very good. Let's just say I took that as a challenge.
Also a finalist: Akwaeke Emezi, author of Pet (Make Me a World)
---