What if… Marvel comics were being anthologized by Penguin Classics? Wonder no further, for that day is here! This morning, the publisher announced their new series, the Penguin Classics Marvel Collection, which means that Jane Eyre and Dorian Gray can share a shelf with some of the most iconic superheroes in history.
And why not welcome them into the literary fold? Much like the majority of publishing, Captain America is just a white boy from Brooklyn.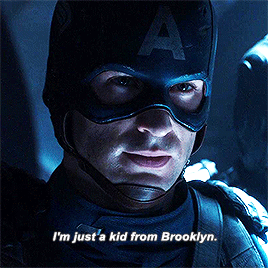 In all seriousness, though, I think it's high time that we start respecting comics as vital methods of storytelling. They tickle the flights of imagination while speaking to real issues in our real world. (Iron Man tackles mental health, Jessica Jones is a rape survivor, Black Panther goes into the trauma of racism.) Superheroes tend to speak to the experience of the outsider, something I find comforting as a woman of color in mostly white rooms. Marvel, in particular, has a longstanding history of championing the marginalized.
The new collection kicks off with the Captain, Spider-Man, and Black Panther. Each book will contain a foreword written by a preeminent young adult author: Gene Luen Yang, Jason Reynolds, and Nnedi Okorafor respectively. As Stan Lee would say, "Excelsior!"