March's Best Sci-Fi and Fantasy Books
Featuring New Titles by James S.A. Corey, Kate Folk, Olivie Blake, and more

Go in like a lion this March with new SFF anthologies, speculative literary collections, and more
March is well-timed for releasing short fiction collections: You're only a few months into the new year's #readinggoals, and if you're paralyzed by choice as to what to pull next from the ol' TBR stack, an anthology can be a welcome refresh. We've already highlighted The Way Spring Arrives, featuring Chinese SFF in translation, in the Book Marks 2022 preview; this column will also set you up with tie-in stories from the Expanse universe, as well as a debut literary collection to scratch that Black Mirror itch.
But it's not all shorts this month: Peng Shepherd's The Cartographers also got a nod already at the start of the year, and is in good company this month alongside a comics-centric noir mystery and a BookTok sensation-turned-fantasy rerelease.
*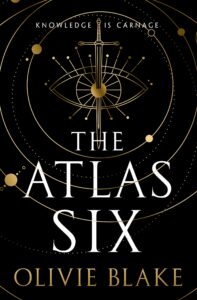 The Atlas Six by Olivie Blake
(Tor Books, Mar 1)
Over the past year or so I keep hearing about the growing subgenre of dark academia: Think weathered-brick institutions, tweed blazers to be rocked and classic literature to be translated, and a tight-knit group of friends who would kill for each other but may also have to kill one another in order to protect their dark secrets. Blake's self-published novel, which went viral on TikTok, takes the intrigue of Donna Tartt's The Secret History and Tana French's The Likeness, and adds a fantasy layer: Six young magicians-in-training are handpicked by a secret society to hone their respective dark magics, from telepathy to empathic illusions to the ability to see past the fabric of reality itself. But while Libby, Nico, Reina, Parisa, Callum, and Tristan are enchanted by the promise of prestige offered by the Alexandrian Society, they must grapple with the price: This cohort of six is competing for five spots.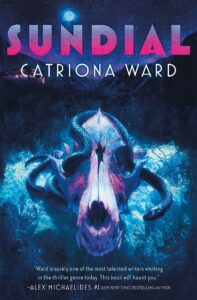 Sundial by Catriona Ward
(Tor Nightfire, Mar 1)
You know when you find an author who seamlessly inhabits their particular literary niche to the point where each of their books sounds better than the last? That's British-American horror novelist Catriona Ward, who draws out nervy psychological tension to wonderfully uncomfortable tautness. Last year's The House on Needless Street, her first release with Tor Books' horror imprint Nightfire, made the genre trope of unreliable narrators even more unsettling than usual. By contrast, her follow-up Sundial has chillingly clear stakes: Protagonist Rob has seemingly escaped the eponymous family ranch that defined her childhood, trading it for the bright comforts of suburbia. But when her eldest daughter Callie begins hoarding tiny bones and whispering to imaginary friends, Rob knows she must return to the depths of the Mojave Desert and confront whatever hereditary horror she tried to keep from infecting her family.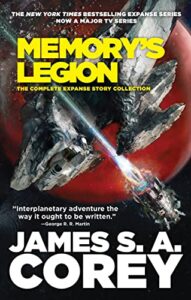 Memory's Legion by James S.A. Corey
(Orbit Books, Mar 15)
Both writing team James S.A. Corey's space opera book series, and the fan-favorite Amazon Studios television adaptation, simultaneously ended their epic sagas in the past few months. While various short stories set within the Expanse mythos have been released since Leviathan Wakes, the first of nine novels, was published in 2011, this is the first time that all of the tie-in fiction has been collected. Sweetening the deal is a brand-new novella that follows the events of the final installment, Leviathan Wakes, plus author's notes from Daniel Abraham and Ty Franck to give readers and viewers a final send-off.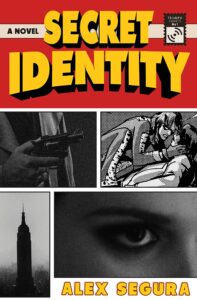 Secret Identity by Alex Segura
(Flatiron Books, Mar 15)
If you've been yearning for a follow-up to Michael Chabon's The Amazing Adventures of Kavalier & Clay since the final panel described in that 2001 Pulitzer Prize winner, it would appear that Segura's noir mystery set in the 1970s comics world is a worthy spiritual successor. Segura brings his comics experience (writing for The Black Ghost, as well as working at Oni Press) to bear in the story of Carmen Valdez, an underpaid assistant at fictional underdog publisher Triumph Comics. Given the opportunity to bring her superhero creation the Lethal Lynx to full-color life, Carmen agrees to ghostwrite the series—even if she doesn't get the credit, she'll have been part of creating the company's first female superhero. But when the junior editor who took credit for her creation is murdered, Carmen must investigate what was important enough to kill, all while ensuring that the Lynx stays dedicated to her original ideals and doesn't shapeshift into some soulless corporate creation.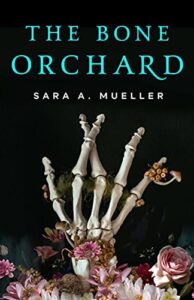 The Bone Orchard by Sara A. Mueller
(Tor Books, Mar 22)
Though many a gothic SFF release comes out in the fall, it's very fitting that Mueller's debut will exhume itself this month, at a time of seasons turning over and new life breaking through frozen ground. After all, it follows Charm, a royal madam who was once a fearsome necromantic witch, now using those powers to resurrect her concubines from the eponymous orchard of bones. When her lover the Emperor is murdered, he grants her a boon from beyond: Figure out which of his sons poisoned him, and she can finally have her freedom. This sounds like the type of lush, atmospheric fantasy that both has a unique, established world, but also a powerful story driven more by character than anything else. I'm already charmed and can't wait to delve into this orchard.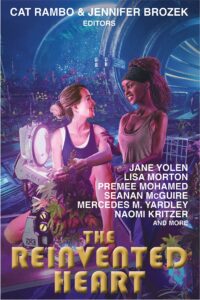 The Reinvented Heart edited by Cat Rambo and Jennifer Brozek
(CAEZIK SF & Fantasy, Mar 29)
Former SFWA (Science Fiction and Fantasy Writers of America) President Rambo and prolific anthology co-editor Brozek have compiled a collection pondering how interpersonal relationships might change in various SF futures: add in social and speculative levers like cloning, communal living, artificial intelligence, and paywalls, and see how that affects falling in love and building lives together. Split into three sections—Hearts, Hands, and Minds—each opening with a poem by Jane Yolen, the impressive roster of female and nonbinary authors includes Seanan McGuire ("Retrospect"), Naomi Kritzer ("The Shape of the Particle"), Fran Wilde ("The Star-Crossed Horoscope for Interstellar Travelers"), and many rising stars within the SFF sphere.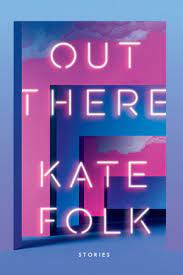 Out There by Kate Folk
(Random House, Mar 29)
The eponymous story in this speculative literary collection was published in The New Yorker just a few days into the first covid lockdown, in March 2020: an under-the-skin tale about modern dating by way of "blots," too-perfect-to-be-real androids who screw over women yet might be better mates than their flesh-and-blood counterparts. Two years later, it's part of Folk's debut collection containing Black Mirror-esque meditations on intimacy and connection in a mad world. There seems to be a metaphor for every experience: a bone-melting disorder, a void swallowing the Earth, a codependent house. Plus, another installment from the "Out There" universe promises to explore the first story's audacious ending proposal: Maybe artificial, algorithmic love is the truest way to put oneself out there.
*
Natalie Zutter is a Brooklyn-based playwright and pop culture critic whose work has appeared on Tor.com, NPR Books, Den of Geek, and elsewhere. Find her on Twitter @nataliezutter.
---