Making Sense of a Bullshit Society: A Reading List by Malcolm Harris
From Marlon James to Cecilia Vicuña, a Way to Explain the End Times
How did everything get so bad, so fast? For young Americans, trust in society and its various institutions is at historical lows. These books comprise a solid intro to the mechanics of our totally fucked up and bullshit American society in 2020. There's no Trump on the list, but if you read the books and check between the lines you can probably find him waiting. Regardless, our problems go deeper than the current occupant of the White House, down to the foundation of modernity.
*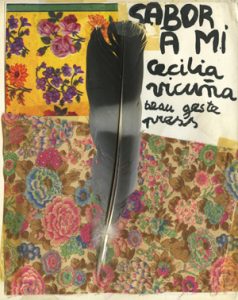 Cecilia Vicuña, Saborami
This is the English translation (and extension) of the journal of Chilean poet/artist/activist Cecilia Vicuña, written and composed around the September 11, 1973 coup against Salvador Allende which resulted in the author's exile. Written when she was in her mid-twenties, Saborami is an incredible model of the inside of a political artist's mind. It's formally adventurous, with half-translations, found objects, and pictures of some of her major paintings. Two of those paintings have shown in major NY museums this past year (her portrait of Karl Marx at the Guggenheim and her "Pantera Negra y Yo" in the redesigned MoMA's permanent collection) and she breaks down their symbology in a surprisingly straightforward way. I'd be surprised if this text doesn't become more influential on the US left in the near future.
Article continues after advertisement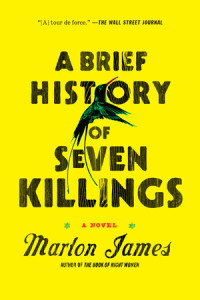 Marlon James, A Brief History of Seven Killings
Marlon James's door-stopping novel about the aftermath of a real hit on Bob Marley has gotten plenty of credit already, including the Booker Prize. But in addition to being a great read, Brief History is about as good an explanation as you're going to find about what was happening on the ground in most of the world during the second half of the 20th century and how America extracted and squandered the hope of national liberation movements. Sure it's fictionalized, but so is the history we learn in schools about this period, if they bother to teach us much at all. The author's depiction of Jamaica as a Cold War shooting gallery for the CIA and corporate multinationals is more representative than we'd like to believe.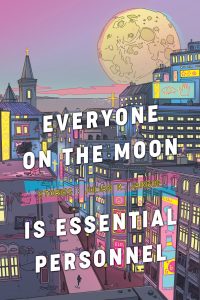 Julian K. Jarboe, Everyone on the Moon is Essential Personnel
Jarboe's new and debut short-story collection is mostly set in a dystopic near-future, which means it feels very contemporary. The characters in Everyone on the Moon is Essential Personnel are, ironically, members of surplus populations trying to scrape lives together out of the scraps that have been left to them. "I AM A BEAUTIFUL BUG!" rewrites (reclaims?) Kafka's Metamorphosis as a trans story of bureaucratic frustration and existential fear and it works surprisingly well.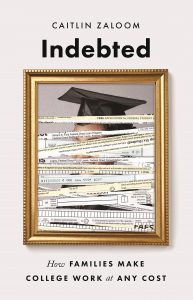 Caitlin Zaloom, Indebted
There have been a number of books about student lending policy and how higher education debt has gotten so high so fast. I even wrote one of them. But Zaloom's study reveals how families actually manage under current economic conditions and how they're weighing costs and benefits, aspirations and fears. In interviews and profiles we come to understand how much work it is just to think about how to get by, never mind what it takes to plan for a sustainable future. At the micro level, policymakers' best plans break down.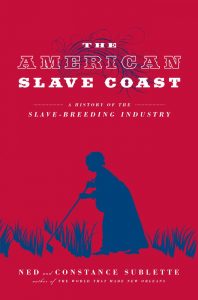 Ned and Constance Sublette, The American Slave Coast: A History of the Slave-Breeding Industry
There's been a lot of controversy of late about how we should understand the relationship between the institution of slavery, the founding of America, and the birth of capitalism lately on the left (though it's obviously an old argument, including an appearance in the famous Good Will Hunting bar scene). The Sublettes' history hasn't received much attention compared to other recent works but it deeply changed my understanding of slavery. Instead of as compelled labor, the Sublettes ask us to really think about what it means for people to be made commodities. This culminates in their depiction of the slave-breeding industry, which is a horror of a qualitatively different kind than we learned in school.
________________________________________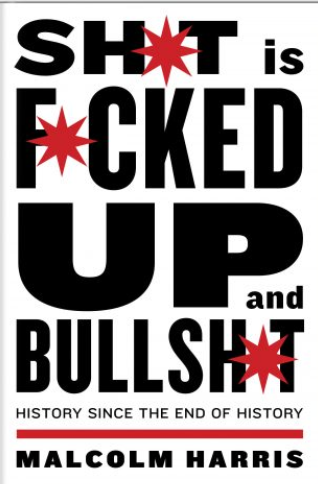 Malcolm Harris's Shit is Fucked Up and Bullshit is available now from Melville House.
---