If you watched the virtual ceremony of the National Book Awards (and if you didn't, don't fret: watch it here), you likely had a smile on your face when John Darnielle, novelist, musician, and 2020 judge, closed the heartwarming ceremony with a live performance of "This Year" on his guitar.
I was so touched that I did a bit of digging to make a list of 30 other writers (including 1 infamous writers rock band) who also have or had gifts in the musical arts. Not so surprisingly enough, most are poets and most raged on with guitars. Without further ado, here are 30 writer-musicians you should know about: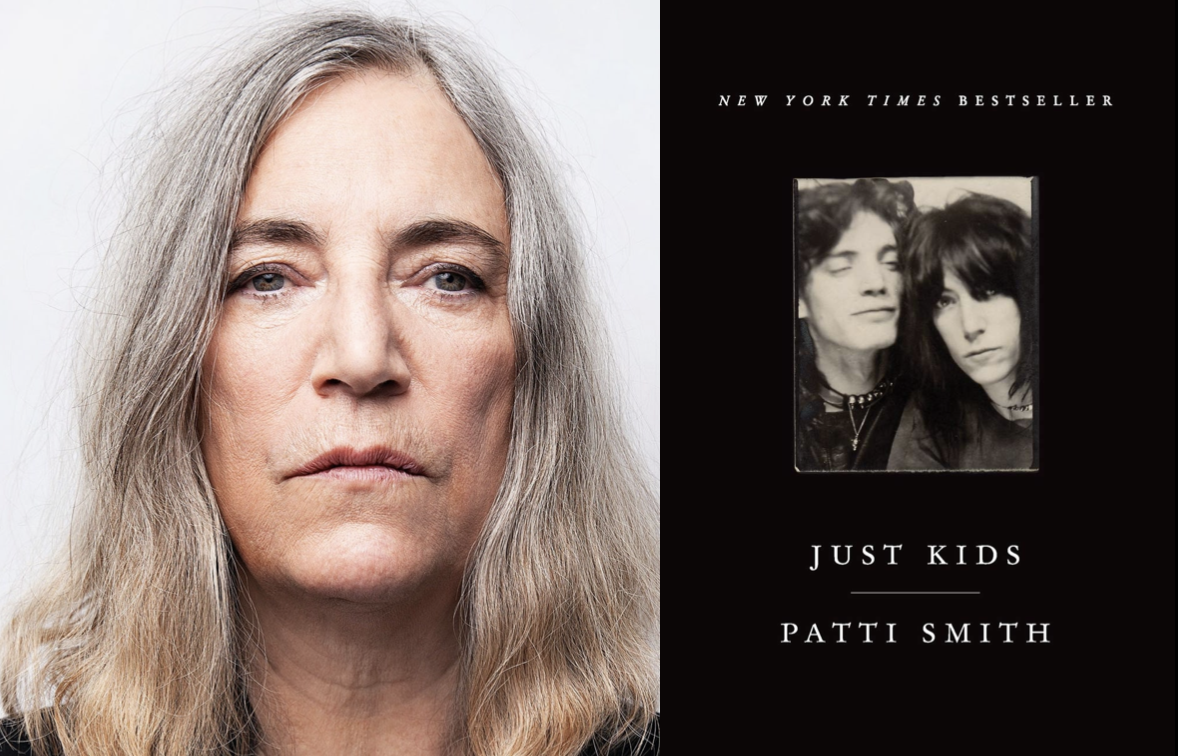 Patti Smith
Often called the "punk poet laureate," Smith is known as one of the most influential figures of New York City's punk rock movement of the 70s. She is also the author of several poetry collections and the highly-acclaimed memoir Just Kids, which won the 2010 National Book Award for Nonfiction.
Shayla Lawson
Lawson is the author of three poetry collections and a nonfiction book titled This Is Major: Notes on Diana Ross, Dark Girls, and Being Dope. She not only writes poetry about music and musical artists but has also went on tour as part of the band the Oceanographers. She has said that her writing practice led her back to making music.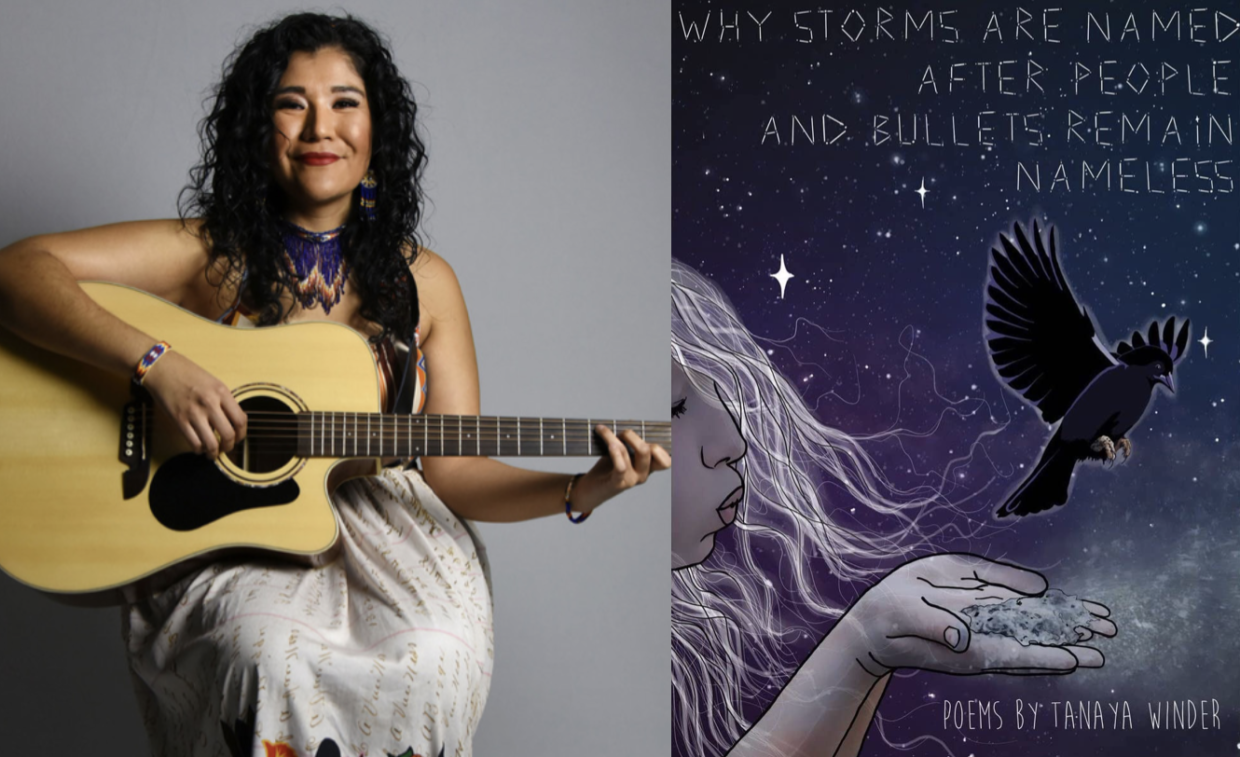 Tanaya Winder
Winder is a performance poet, writer, and educator. She was raised on the Southern Ute reservation in Ignacio, Colorado and is an enrolled member of the Duckwater Shoshone Tribe.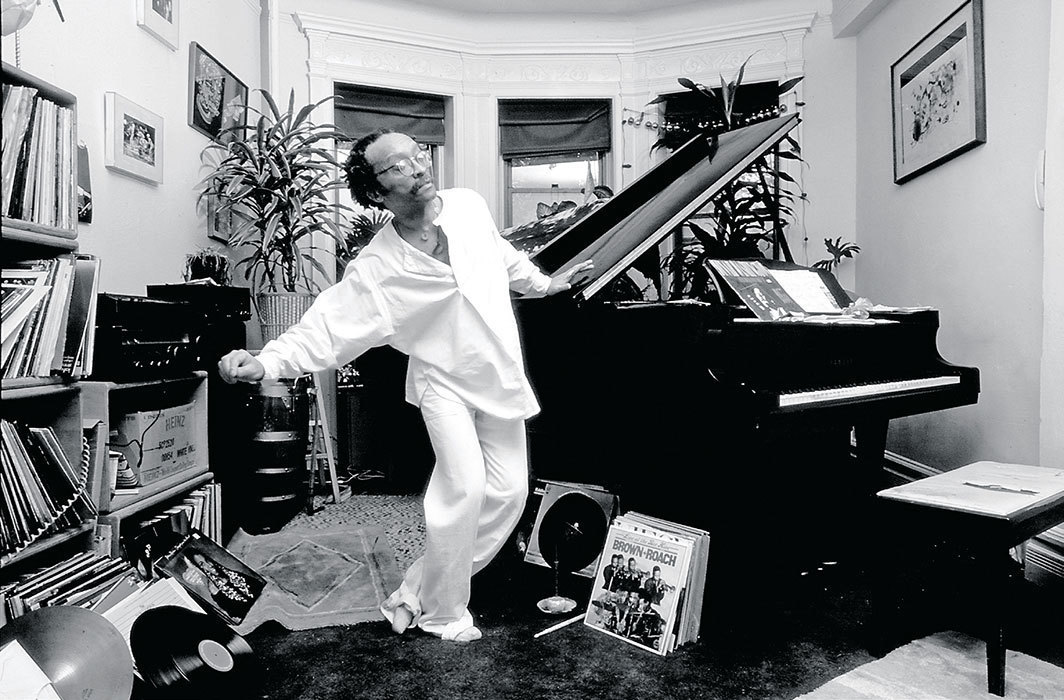 Cecil Taylor
One of the pioneers of free jazz, Taylor was an American pianist and poet. Most of his poetry was performed at concerts, used as album covers, or recited in his recordings. You can read more about him from scholar David Grundy here.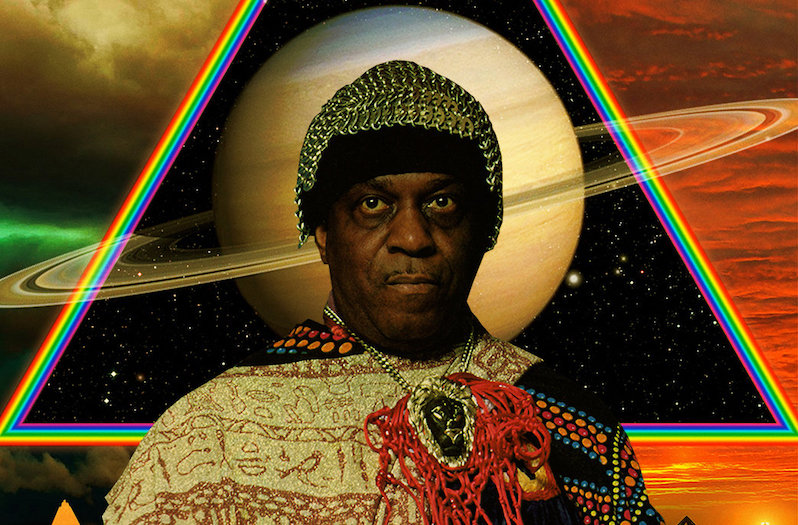 Sun-Ra
Le Sony'r Ra, known by most as Sun-Ra, was an American jazz composer and poet, who produced some of the experimental music of his generation. He remains the foundational figure of Afrofuturism; and his writing has been published in The Immeasurable Equation: The Collected Poetry and Prose.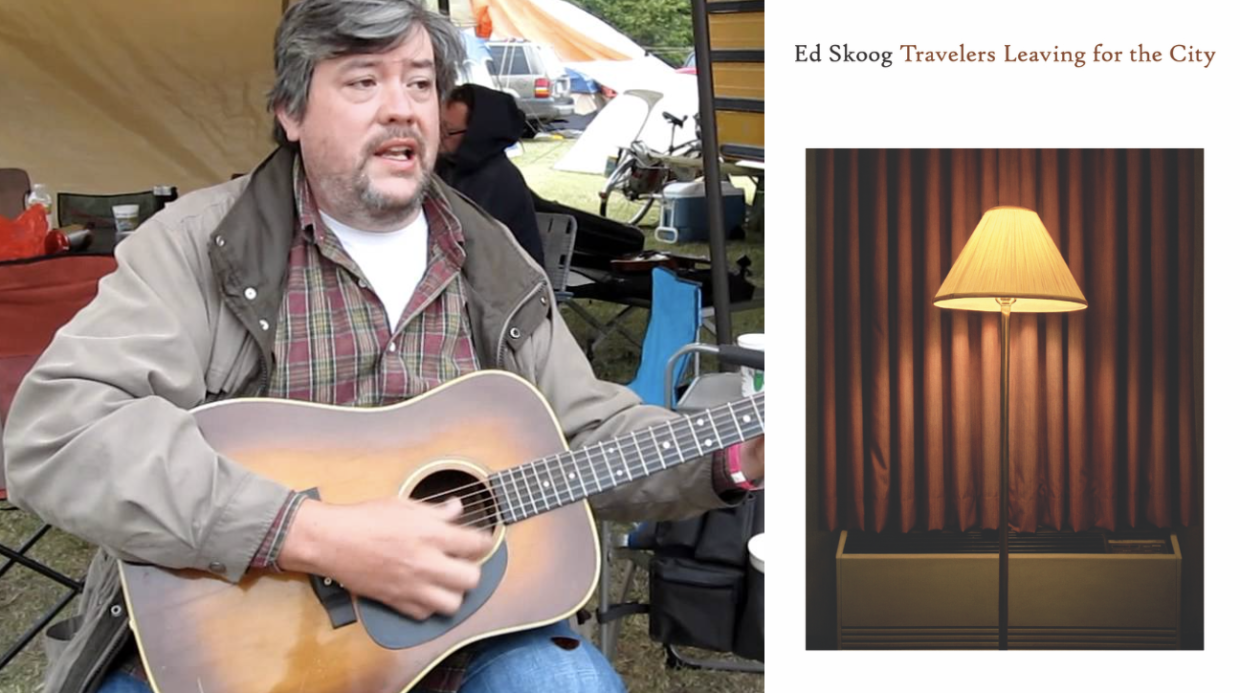 Ed Skoog
Skoog is an award-winning poet and author of four books of poetry, including his latest Travelers Leaving For the City. He plays the guitar.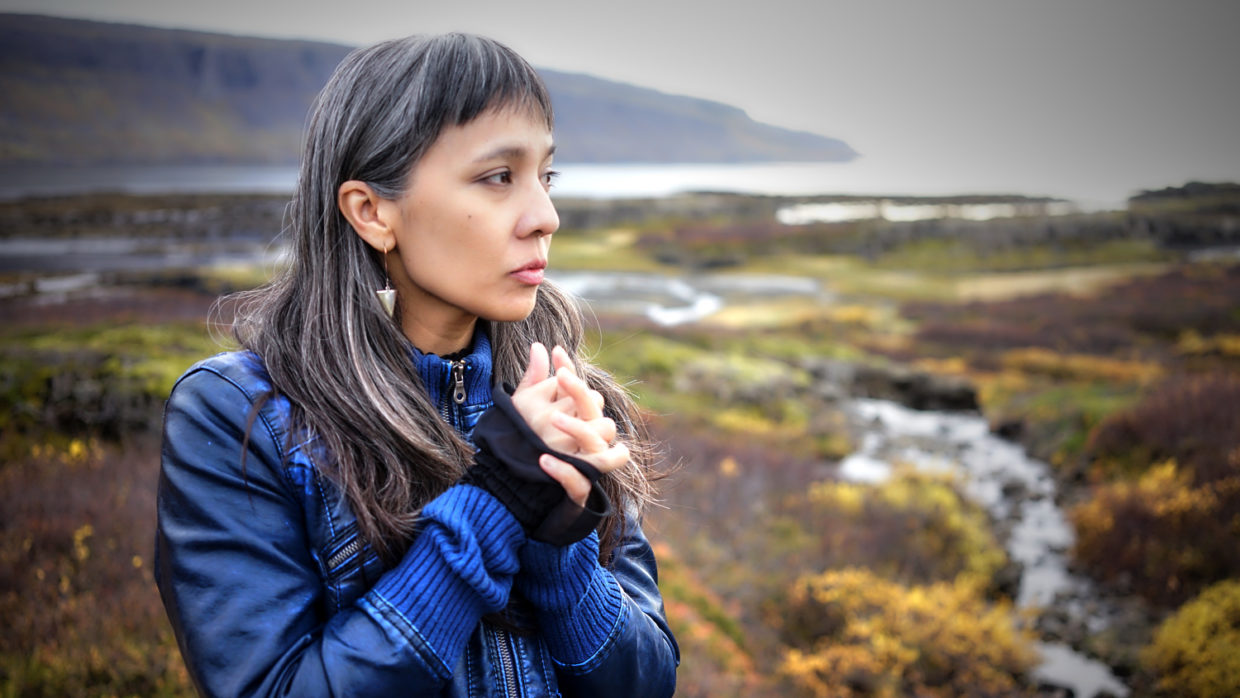 Dao Strom
Strom is an artist based in Portland whose work exists at the intersection of literature, music and visual art. She is the author of two novels and a poetry collection, and has released three albums.
The Rock Bottom Remainders
You'll love this one: The Rock Bottom Remainders (1992-2012) was an American rock charity supergroup, comprised of Dave Barry, Stephen King, Amy Tan, Cynthia Heimel, Sam Barry, Ridley Pearson, Scott Turow, Joel Selvin, James McBride, Mitch Albom, Roy Blount Jr., Barbara Kingsolver, Robert Fulghum, Matt Groening, Tad Bartimus, Greg Iles, and Aron Ralston. Maya Angelou was also an honorary member!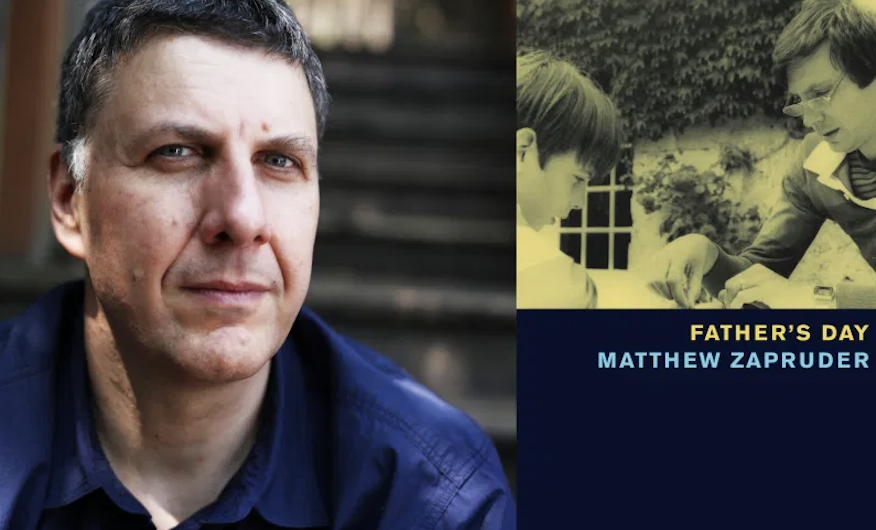 Matthew Zapruder
Zapruder is a poet, editor, translator, and professor. His second poetry collection, The Pajamaist, won the 2007 William Carlos Williams Award from the Poetry Society of America. He plays lead guitar in the rock band The Figments, a Western Massachusetts based band led by songwriter Thane Thomsen.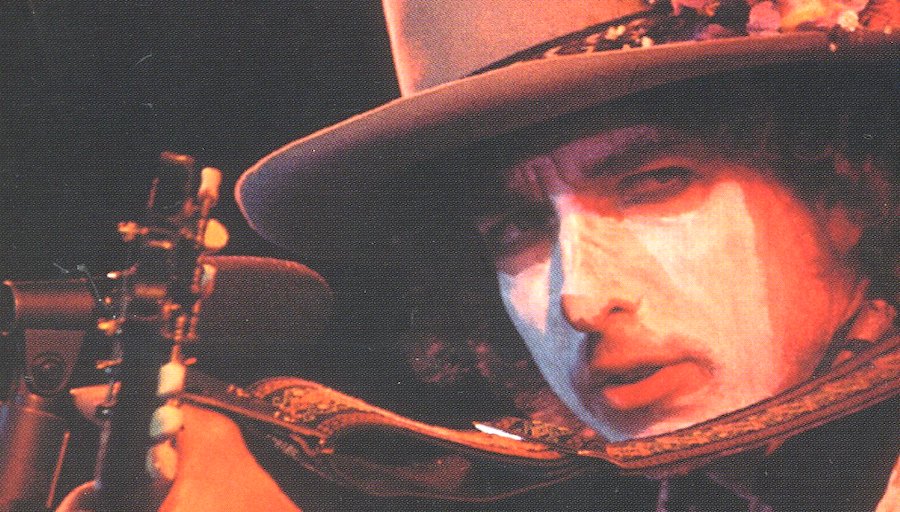 Bob Dylan
Dylan is an American singer-songwriter and a poet . . . technically.  In 2016, he was awarded the Nobel Prize in Literature.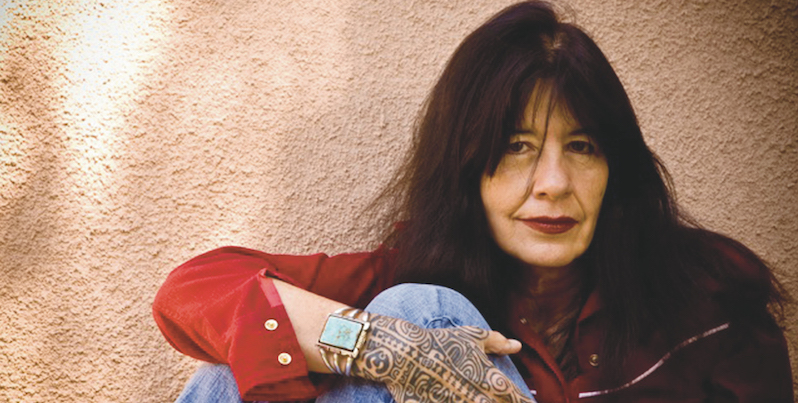 Joy Harjo
A member of the Muscogee Nation who belongs to Oce Vpofv, Harjo is a poet, musician, playwright, and author. She is the first Native American to become the United States Poet Laureate. She plays the saxophone.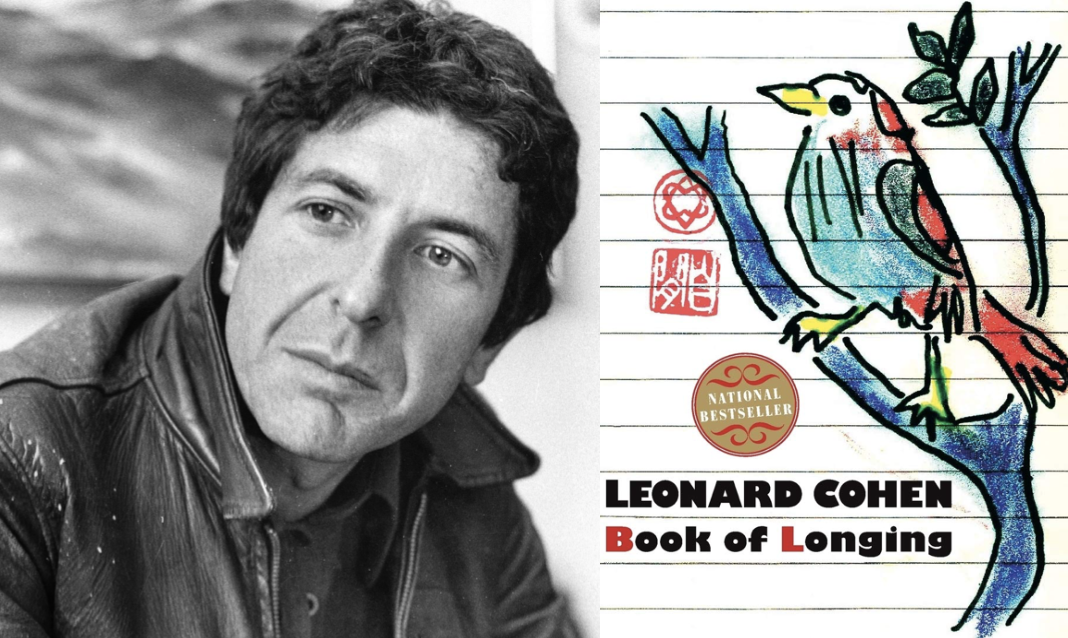 Leonard Cohen
Cohen was a Canadian singer-songwriter, poet, and novelist. He wrote several books, including the  poetry collection Book of Longing and the novel Beautiful Losers. You can find some of his poems here.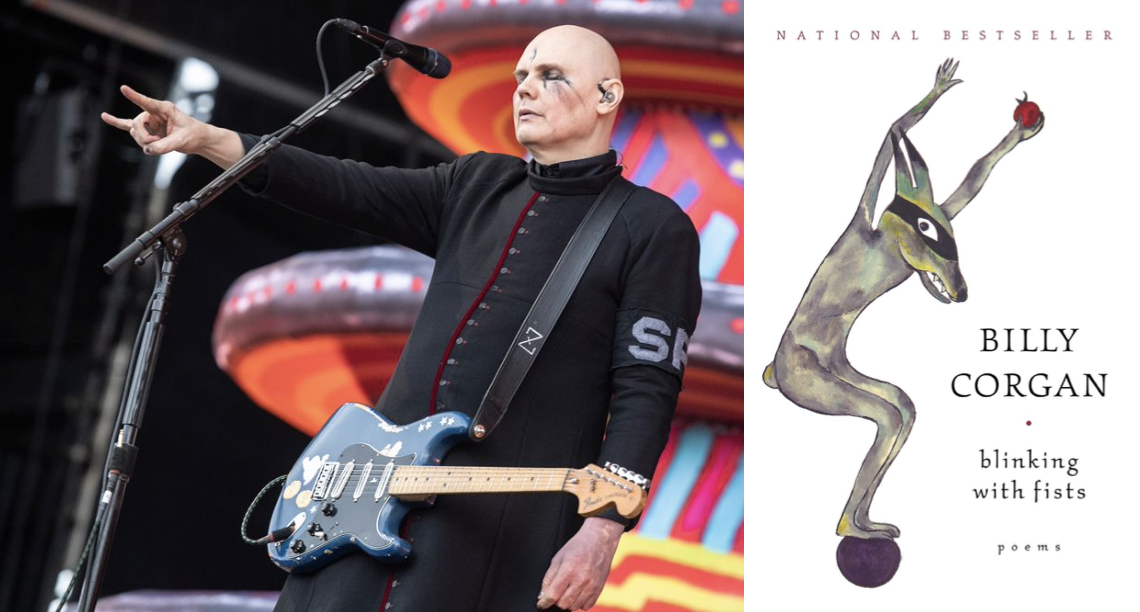 Billy Corgan
Corgan is the lead singer-songwriter, guitarist, and only permanent member of the rock band the Smashing Pumpkins. His debut poetry collection, Blinking With Fists, was published in 2004.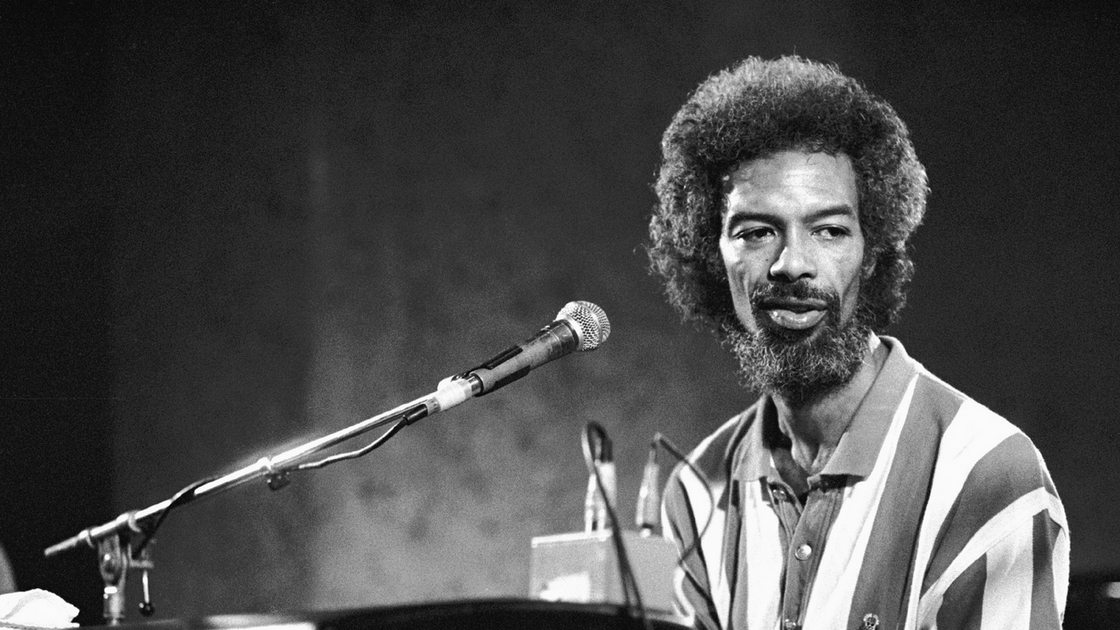 Gil Scott-Heron
Scott-Heron was an American soul & jazz poet and musician, known largely for his spoken-word in the 1970s and 1980s.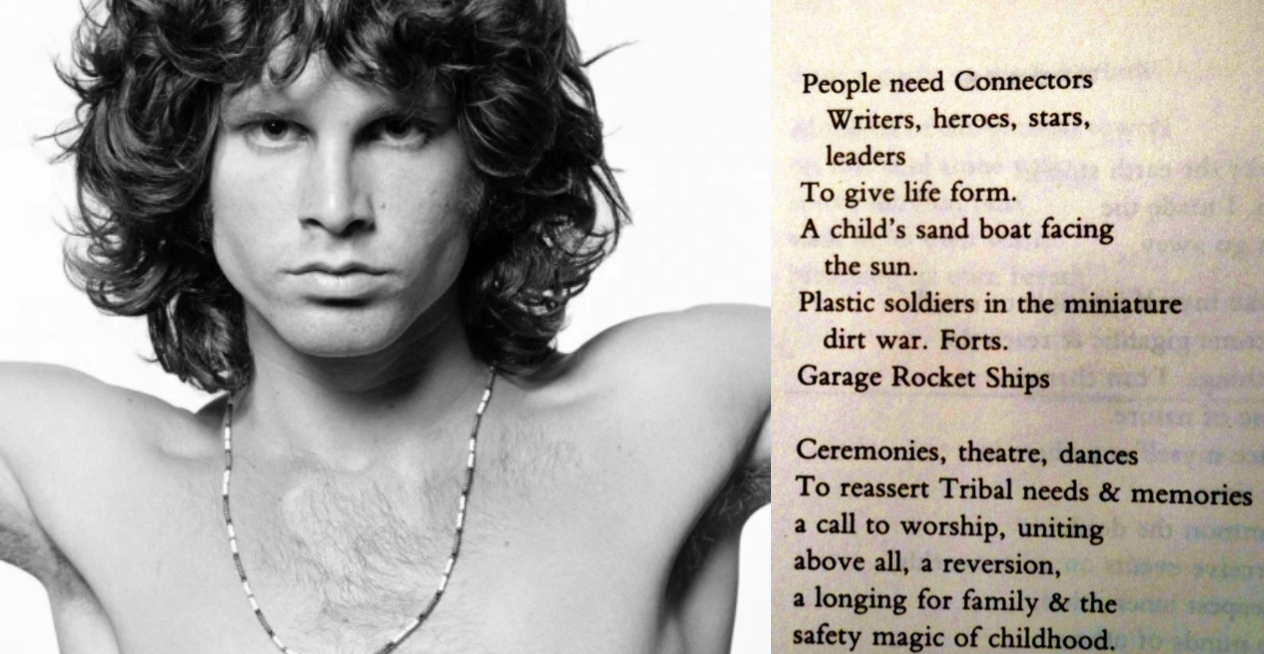 Jim Morrison
Morrison was the lead vocalist of the rock band The Doors, a songwriter, and poet, widely regarded as one of the most iconic and influential figures in rock history. You can find a few of his poems here.