Living Through a Plague:
A Reading List
Rishi Reddi Recommends Fiction From the Past to Understand
Our Current Times
Who would disagree that reading great fiction helps us define and understand our experience and historic times? A lot has been noted in the past few years about the similarity of our current moment to what transpired a hundred years ago. We don't have a world war on our hands, but other parallels are striking. We talk now about our immigration crisis—a hundred years ago, America was passing and enforcing new laws to keep huge numbers of immigrants out of the country. We now consider the #MeToo movement—a hundred years ago, it was Votes for Women, and the struggle to recognize that all Americans, no matter their gender and the state they lived in—could vote. In 2020, our own crisis of contagion mirrors the Influenza that swept the planet during the pandemic of 1918 to 1920.
Recently, I completed a historical novel set during those years, and my research required a lot of time reading contemporaneous novels, scanning newspapers, magazines and other timely sources. I read a great amount about immigration, the Great War and the fearless suffragists. But I came across very little about the pandemic. In fact, I learned about the specifics of the Influenza years when I was well into multiple drafts of my work.
Why was this? The popular wisdom is that people were caught up in the terror of The Great War—World War I —which was being waged simultaneously, and the pandemic did not capture attention in the face of that global tragedy. A friend of mine who grew up in France told me recently that, "I don't recall having read about the flu, because of course and although it killed more people than the war, it is the war that traumatized people and was taught at school when the flu got just one sentence in our textbooks…" But I'm still perplexed that there was not more fiction written about the pandemic and the toll it took on society (certainly a pandemic provides a great amount of dramatic material, as we now know.)
The Great War was known to have killed approximately 20 million soldiers and civilians. But between 1918 and 1920, the Flu killed between 50 to 100 million people worldwide, far more than the War that helped spread it. So perhaps there were other reasons at play, too, for why the pandemic has diminished in our collective memory: record-keeping and communication between afflicted regions was far less efficient than it is today, and the horrific data of the Flu's victims was hard to assess during the chaos of conflict; most political reportage had to do with the war and some nations actively suppressed any media attention on the illness.
The 1918 pandemic has received more attention from non-fiction and fiction writers in recent years. Readers of fiction have found a renewed delight in the historical novel, with modern writers creating lusciously engrossing books about a past they did not experience, and several have dealt with the contagion of a century ago. But for those of us who want to gain insight, strength and hope during our current pandemic, we might also read the works of some noted American fiction writers who actually lived through the last one:
*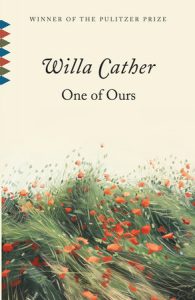 Willa Cather, One of Ours (1922)
Cather's Pulitzer Prize-winning novel tells the tale of Nebraskan Claude Wheeler, who leaves his uncaring wife and privileged future to fight in the Great War. Although commonly known as a "World War I novel," this work depicts the heartaches of the 1918 pandemic with this great novelist's sensitivity and emotional depth.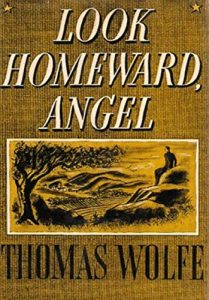 Thomas Wolfe, Look Homeward, Angel (1929)
This autobiographical novel fictionalizes the early years of one of our finest writers. Wolfe was born in 1900, as was his protagonist Eugene Gant; both were 18 when the pandemic came to their small southern town. This meaty work renders Eugene's adventures until his late teens, when he leaves to pursue his academic dreams at Harvard.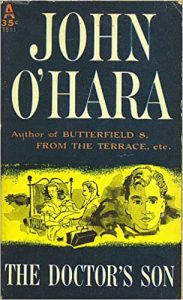 John O'Hara, The Doctor's Son (1935)
This tale was originally published as part of a collection titled The Doctor's Son and Other Stories. O'Hara was born in 1905 and raised as the privileged son of a wealthy physician. The protagonist of this short story is the son of a doctor who treats patients during the 1918 pandemic.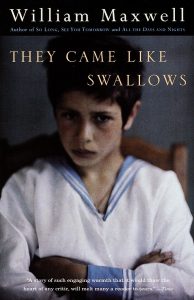 William Maxwell, They Came Like Swallows (1937)
This short novel renders a sensitive 8-year-old boy's experience when his beloved mother, the family's anchor, contracts the Flu. Born in 1908 to a mother who died of the disease, Maxwell's portrayal of family life during the pandemic years rings wrenchingly true.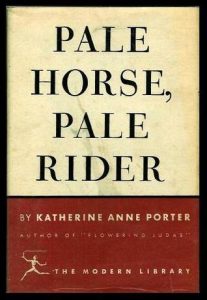 Katherine Anne Porter, Pale Horse, Pale Rider (1939) 
This short novel, the title piece of this collection of three works, is set in Denver and tells the story of a woman and man who fall ill. Porter almost died of the disease while living in the same city in 1918; the story is recognized as a definitive and sensitive exploration of the effects of the pandemic.
__________________________________
Rishi Reddi's novel Passage West is out now from Ecco.
---