Lives Lived at Sea: A Reading List
Lisa Alther Recommends Her Favorite Tales of Shipbound Life
In those halcyon times before the coronavirus turned cruise ships into floating pest houses, I traveled for six weeks on the Queen Mary II from Hong Kong to Brooklyn via the Suez Canal. This trip inspired my new novel, Swan Song: An Odyssey, about an ER doctor working in the clinic of a cruise ship, trying to escape her grief over the deaths of her parents and her longtime lover.
My favorite days were those spent at sea, watching the waters shift like a slow-motion kaleidoscope to every possible combination of blue and green. I've always been fascinated by stories about shipboard life, and these books are some of my favorites for the ways in which they capture both the sublime and the sinister aspects of life at sea.
*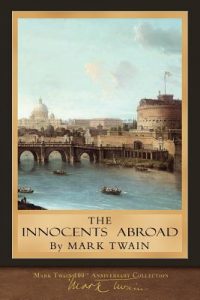 Mark Twain, The Innocents Abroad
This is probably the first cruise ship travel narrative. Mark Twain describes his own journey on a repurposed Civil War frigate across the Atlantic and around the Mediterranean. The story is laced with his usual wry observations about his fellow passengers and the foreigners they encounter, with emphasis on his disappointment over the gap between the bland reality of the sites they visit and the wonders promised by the advance promotion.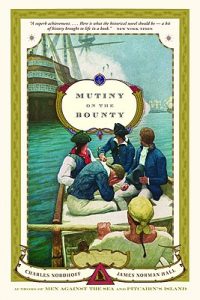 Charles Nordhoff and James Norman, Mutiny on the Bounty
I first read this gripping 1932 novel in fourth grade and was completely taken by the idea of an entire village of sailors trapped on a small ship with no way off. The disgruntled sailors eventually set their cruel captain and his henchmen adrift in a lifeboat. The concept of "keel hauling" disobedient sailors especially fascinated me. I used to sit in a rowboat in the pond at our family farm, clutching the gunwales, while my brothers turned the boat upside down, trying to determine whether I could hold my breath long enough to survive a keel-hauling.
Article continues after advertisement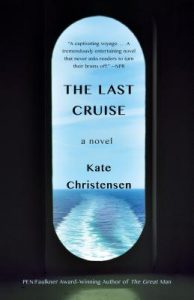 Kate Christensen, The Last Cruise
When I was in high school, my Auntie Mame grandmother persuaded my Latin teacher to circle the globe with her on the original Queen Mary. They sent home photos of themselves vamping onboard in their fox fur boas. Once I could afford it, I followed their glamorous lead. Unfortunately, during my own cruise I came to understand that my comfort depended on the misery of overworked and underpaid people in the belly of the ship. The Last Cruise explores this theme when such a ship stalls without power in the middle of the Pacific. Soon food is thawing and spoiling in the freezers, toilets are overflowing, and the ship itself is surrounded by acres of floating black plastic bags full of garbage. What begins as a sophisticated comedy of manners devolves into a chilling dystopian parable about the future of our overpopulated planet.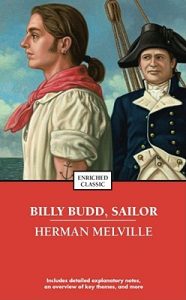 Herman Melville, Billy Budd
I first studied this novel about the death of innocence in a college course. Again, I was intrigued by lives lived in a space the size of Dolly Parton's tour bus, surrounded by an often raging sea, with no escape, short of drowning. I was distressed to realize that someone so fine and noble as Billy Budd could be destroyed by the jealousy of his less worthy shipmates.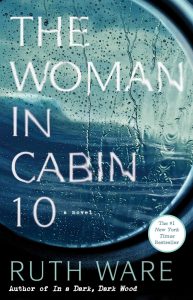 Ruth Ware, The Woman in Cabin 10
I took a tour of the Queen Mary II and spotted so many ways to dispose of a corpse that I decided to write a murder mystery set on a cruise ship. Once I got home and read my opening chapter, I realized that murder mysteries require a skill set I lack. But if I could have written one, I'd have liked it to resemble this stylish story, set on a luxury yacht in the North Sea. A travel journalist thinks she's heard a body being dumped overboard in the cabin next door in the middle of the night, but everyone else is convinced that she is just an hysteric.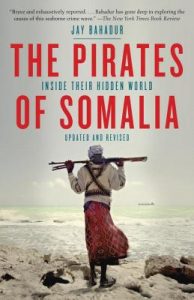 Jay Bahadur, The Pirates of Somalia
Somewhere off the coast of Oman our captain notified us that we were in a pirate zone that would extend to the Red Sea. We were required to participate in a "pirate drill", turning off our cabin lights and closing the curtains so as to deprive the pirates of targets for their missile launchers. We then sat in the darkened hallway, clutching the railing overhead, to prevent our being tossed around the corridor during escape maneuvers. Wanting to know who these pirates actually were, I checked this book out of the ship library. Their desperate lives, far removed from the romantic bravado of Johnny Depp, make for sad but informative reading.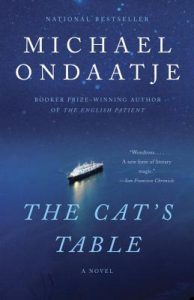 Michael Ondaatje, Cat's Table
Michael Ondaatje's coming-of-age tale is based on a three-week sea voyage he took, unaccompanied at age eleven, from Sri Lanka to meet his mother in England. His ship followed the same route we took on the Queen Mary II. Michael and two other parentless boys run wild around the ship, encountering many eccentric fellow passengers, who teach them about the crass and hypocritical ways of adults.
__________________________________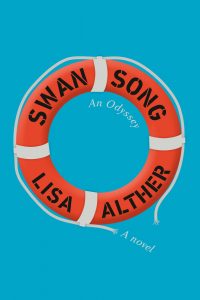 Lisa Alther's book, Swan Song: An Odyssey is available now from Knopf, an imprint of Penguin Random House.
---