Lit Hub's Most Anticipated Books of 2019, Part 2
What We're Looking Forward to, July through December
*
AUGUST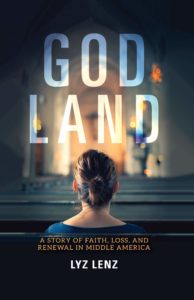 Lyz Lenz, God Land
Indiana University Press, August 1
After the 2016 election, journalist Lenz found herself uprooted—she could no longer tolerate being married to a Trump supporter, nor attending a church that ignored (and therefore tacitly accepted) the white supremacy he encouraged. In this slim but powerful book, she travels through the churches of the American midwest, looking for answers about the state of faith in this country, and about the state of her own faith, in such changed circumstances.
–Emily Temple, Senior Editor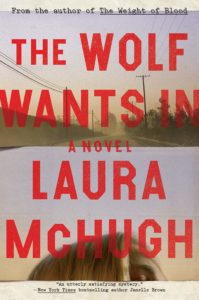 Laura McHugh, The Wolf Wants In
Spiegel & Grau, August 6
Laura McHugh's foray into the southern gothic is also a journey into the depths of rural Kansas, a hotbed of opioids and crime, in which a woman investigates the suspicious and untimely death of her brother. Meanwhile, an 18-year-old dreams of leaving Kansas and escaping the crimes of her family. This atmospheric thriller finds the two women grappling with the weight of family history, loyalty, and justice, and is sure to grip anyone looking for a finely drawn, character-driven mystery that delves into the realities of rural America.
–Dwyer Murphy, CrimeReads Managing Editor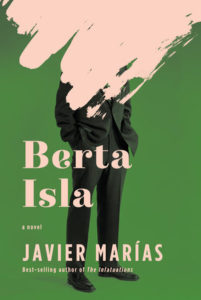 Javier Marías, Berta Isla
Knopf, August 6
Marías, who's long had a reputation as your favorite author's favorite author, has lately earned himself a growing readership in the States, and Berta Isla is certainly likely to help the cause. At first blush, Berta Isla appears to be a spy thriller in the style of John le Carré, as a young couple in Madrid is caught up in the world of espionage and divided loyalties. Soon, however, Marías' trademark webs begin to spread, and the novel becomes an interrogation of language, relationships, and the modern condition.
–Dwyer Murphy, CrimeReads Managing Editor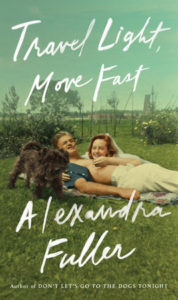 Alexandra Fuller, Travel Light, Move Fast
Penguin Press, August 6
At her father's bedside during his final days in Budapest, Alexandra Fuller unfolds the complex history that brought him from Britain to fight in the Rhodesian Bush War before setting in Zambia as a banana farmer. This family lore takes shape as a memoir that celebrates his life of spontaneity while coping with the grief of loss and the questions of what to do with her father's story in the wake of his death.
–Corinne Segal, Senior Editor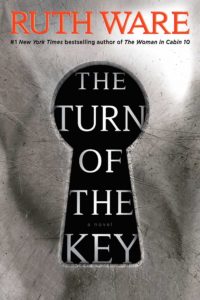 Ruth Ware, The Turn of the Key
Gallery/Scout Press, August 6
Another book about nannies? But wait, this one's from Ruth Ware, whose mastery of the traditional mystery merged with the twisty psychological thriller never fails to impress! While Ware is known for her sudden reversals, I promise you that you'll never see the end of this one coming. Which means everyone needs to read it so we can talk about that ending.
–Molly Odintz, CrimeReads Associate Editor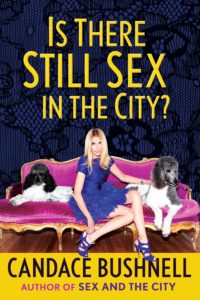 Candace Bushnell, Is There Still Sex in the City?
Grove Press, August 6
She's back at it! The iconic social commentator Candace Bushnell returns (twenty years after Sex and the City!) to answer all of your questions about dating after 50. (Like, what is it like to be on Tinder after divorce? And what exactly is the "Mona Lisa Treatment"?) If you loved the original cult classic, you won't want to miss this funny, sometimes sad, always honest exploration of dating in New York.
–Katie Yee, Book Marks Assistant Editor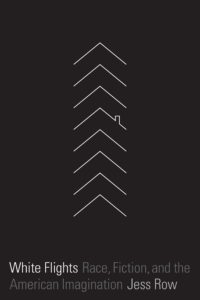 Jess Row, White Flights
(Graywolf Press, August 6)
Honestly, it's pretty rare that I can't wait to get my hands on a book of literary and cultural criticism, but White Flights is really calling out to me. It seems like it might come closer to answering the questions around race that were tip-toed around in college writing workshops. Good! An examination of gentrification in fiction, Jess Row's book promises to dive into the works of Don DeLillo, James Baldwin, and everyone in between to look at the way writers approach race and take up space on the page.
–Katie Yee, Book Marks Assistant Editor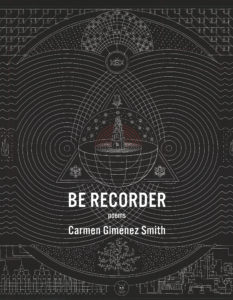 Carmen Giménez Smith, Be Recorder
Graywolf, August 6
In simultaneously dreamy and lucid poems about nationality, identity, and the self, Carmen Giménez Smith's new collection calls readers to arms against complacency. Be Recorder highlights the precariousness of identity and the structures that must be torn down to imagine the possibility of a new, better world.
–Kevin Chau, Editorial Fellow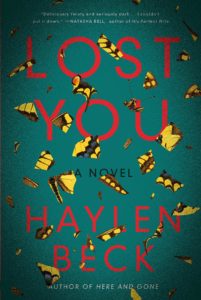 Haylen Beck, Lost You
Crown, August 6
In the second standalone from Haylen Beck, the pseudonym of Irish crime writer Stuart Neville, two women engage in a drawn-out and increasingly vicious battle over the child each claims to be her own. Lost You builds on the question "What would you do to have a child?" and asks, "What wouldn't you do to keep your child?"
–Molly Odintz, CrimeReads Associate Editor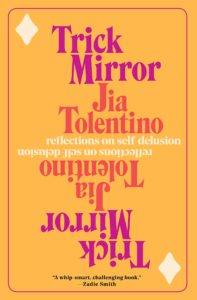 Jia Tolentino, Trick Mirror: Reflections on Self-Delusion
Random House, August 6
Whether she's penning incisive pieces about sexual assault and the #MeToo movement, critiquing contemporary fiction and film, or considering the authoritarian soul of Thomas the Tank Engine, New Yorker staff writer Jia Tolentino is physically incapable of writing an uninteresting essay. A razor-sharp literary critic, dazzling essayist, and shrewd observer of millennial cultural movements, Tolentino's nonfiction writing is truly mesmeric. Trick Mirror, her hotly-anticipated debut essay collection, demonstrates why she has been hailed by many as this generation's Joan Didion.
–Dan Sheehan, Book Marks Editor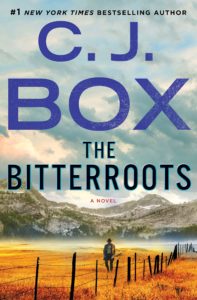 C. J. Box, The Bitterroots
Minotaur, August 13
C. J. Box is back with a Rocky Mountain mystery, this one starring former police chief Cassie Dewell, who was previously featured in a series known as The Highway Quartet. Cassie has recently opened a private investigation firm, and just when she thinks all is underway and she's freed herself from having to report to higher-ups, she gets a call from an old friend who wants her to investigate a wrongful accusation involving a powerful Montana family. Box's new heart-pounding thriller is sure to be as expansive as the Montana sky.
–Molly Odintz, CrimeReads Associate Editor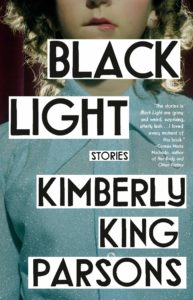 Kimberly King Parsons, Black Light
Vintage, August 13
I've been hearing a lot of good things about this debut short story collection—people just keep mentioning it, which means that it might secretly be the best thing coming out this season. But even if all I had heard was T Kira Madden describing it as being "as much a love letter to language as it is to the natural world, the darkened corners of desire, and the absurdities of girlhood. Gutsy, loud, and so very Texas," I think it still would have made my to-read-immediately pile.
–Emily Temple, Senior Editor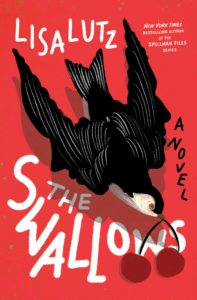 Lisa Lutz, The Swallows
Ballantine, August 13
From the impossible-to-predict Lisa Lutz, who, after years of writing her Spellman Files series, reinvented her crime fiction career with the 2016 standalone The Passenger, comes a new tale of creative writing and dark happenings. When a writing instructor takes up a new position at a seemingly perfect school, she quickly discovers both students and faculty have something to hide—and whatever that something is, it's happening in the darkroom.
–Molly Odintz, CrimeReads Associate Editor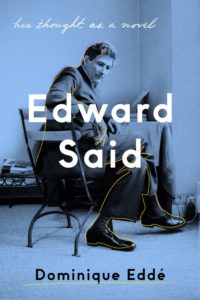 Dominique Eddé, tr. Trista Selous and Ros Schwartz, Edward Said: His Thoughts as a Novel
Verso, August 13
The Lebanese novelist Dominique Eddé was friends with the cultural critic Edward Said from the late 1970s until his death in 2003, and still yearns to talk, argue and debate with him. This unusual biography draws together a portrait of Said's intellectual development, the impetus for some of his greatest books, and threads it through with recollections from the author and people who knew Said. Of all that's been written on Said, this book will make you feel like you've sat down with him, heard his mind at work, and listened to him engage with the friends he cherished.
–John Freeman, Executive Editor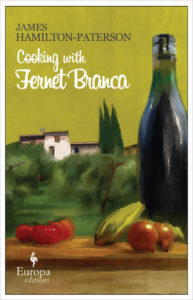 James Hamilton-Paterson, Cooking with Fernet Branca
Europa, August 13
This is a reissue of a book first published in 2004, but I have never read it and technically it's a New Book so it's not cheating. It's a will-they?-yes-they-will-but-when story of two foreigners in neighboring Tuscan homes, and Dwight Garner called it "a sex romp with recipes." I mean, come on. I'm not made of Tuscan stone.
–Jessie Gaynor, Social Media Editor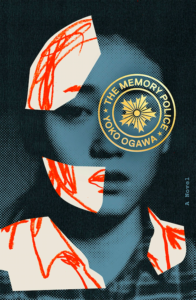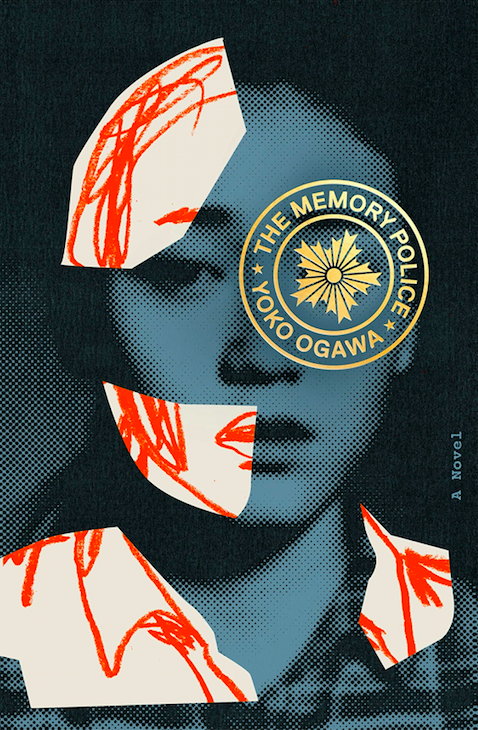 Yoko Ogawa, tr. Stephen Snyder, The Memory Police
Pantheon, August 13
I should admit that I've loved Yoko Ogawa since I first encountered her writing as an undergraduate at Middlebury College, in Stephen Snyder's Japanese literature class. (He also introduced me to "the other Murakami"—Ryu—whose work I seriously suggest you investigate.) In this fabulist novel, set on an unnamed island, small items begin disappearing—from the world and from the minds of the people, a process controlled by the eponymous Memory Police, who raid homes to round up anything that they feel should be forgotten.
–Emily Temple, Senior Editor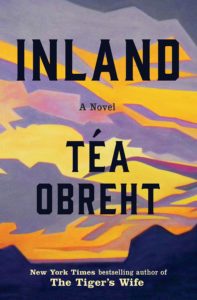 Téa Obreht, Inland
Random House, August 13
Praise whomever it is that you praise, because Téa Obreht is back in your life. Her follow-up to 2011's The Tiger's Wife is just as mythic and immersive and brilliant as her debut, but in entirely different ways. In Inland, she tells two stories: one of Nora, a tough frontierswoman in the Arizona Territory in 1893, whose husband has disappeared and who is running out of water; and one of Lurie, on the run from his past with the help of some camels (and some cameleers). A truly dazzling sophomore effort.
–Emily Temple, Senior Editor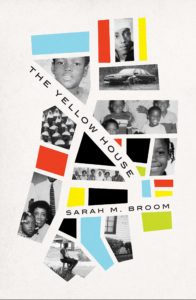 Sarah M. Broom, The Yellow House
Grove Press, August 13
The nonfiction book of 2019 is Sarah Broom's gorgeous memoir, which revolves around a family home lost in Katrina. Mapping what was lost, Broom traces several generations of her family line, drawing in closely on her mother, who struggled to keep the yellow house after Broom's father died, and she and her many siblings began to scatter. Other tributaries take us into fascinating parts New Orleans history, riffs on how a city mulches itself, the ways New Orleans changes you, and was changed. Ultimately this book is an attempt to reconstruct all the ways history lived in that yellow house. In that sense, Broom's love and sorrow and lightly-worn research have birthed the most beautiful monument of the 21st century south—a decent, living history all can enter.
–John Freeman, Executive Editor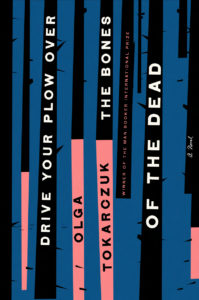 Olga Tokarczuk, tr. Antonia Lloyd-Jones, Drive Your Plow Over the Bones of the Dead
(Riverhead, August 13)
An elderly vegetarian seeks to discover who is murdering the windbags who run a small Polish town. While not as wide-sweeping a novel as Tokarczuk's remarkable Man Booker International winning Flights, it's a dark and fun mystery, a feminist comedy, a primer on existentialism, and a weirdly perfect summer read.
–Emily Firetog, Deputy Editor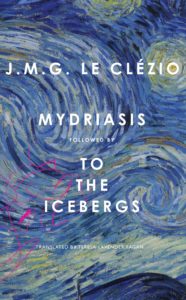 J. M. G. Le Clézio, tr. Teresa Lavender Fagan, Mydriasis: Followed by To the Icebergs
Seagull Books, August 15
The Belgian-born poet and artist Henri Michaux is best known for his wonderfully frank Miserable Miracle, in which he describes taking mescaline for the first time as a lifelong teetotaler. His wife had died in a fire after setting her nightgown alight, and Michaux didn't know what else to do to alleviate his grief. What emerged from this experiment was part comedy, part psychedelic masterpiece. Michaux was much more than a late-life convert to hallucinogens, though. He traveled vastly in the era before jets made a hop to China an easy thing. He wrote a book on Ecuador and worked for a time as a merchant seaman. His art criticism is voluminous and strange. The Guggenheim and the Museum of Modern Art in Paris both held major shows of his artwork. Mostly, though, it's the strange planetary white noise transmitted by his poetry which will last. In this book, written in the 1970s and finally translated into English, 2008 Nobel laureate J. M. G. Le Clézio—a traveler and seeker himself—takes his own journey into Michaux's stark, dream-like inner world, especially through the hypnotic poem "Iniji." The book is a personal voyage, a glimpse, and a testament to work which refuses to be reduced to capsule summary. "The poem came from afar," Le Clezio says, "calmly, with his gestures, with his life, to find you."
–John Freeman, Executive Editor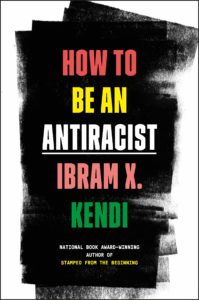 Ibram X. Kendi, How to Be an Antiracist
One World, August 20
Kendi's first book since the National Book Award-winning Stamped from the Beginning is a stirring memoir-turned-polemic about the ways we inherit and deploy diminishing ideas of race. Drawing from his childhood in Queens and early days in the academy, Kendi describes a journey that illuminates, implicates and ultimately provides a sturdy new framework for how to respect difference without enshrining dehumanizing notions about others in its scaffolding.
–John Freeman, Executive Editor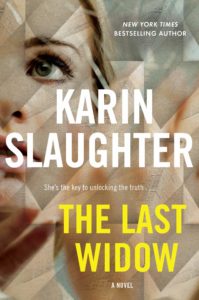 Karin Slaughter, The Last Widow
William Morrow, August 20
Karin Slaughter isn't just the best-named thriller writer around—she's one of the best writers, period. In Slaughter's latest, she brings back fan favorites Will Trent and Sara Linton as they come up against a mysterious organization with plans to cover the earth with a deadly pandemic.
–Molly Odintz, CrimeReads Associate Editor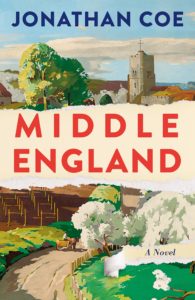 Jonathan Coe, Middle England
Knopf, August 20
The characters of The Rotter's Club and The Closed Circle are back in this Brexit-era novel by one of the England's finest social observers. From the 1970s and the rise of punk and the decimation of IRA bombs to the surge of neoliberal greed of the 1990s to the contemporary chaos and crisis in national identity, no one has strung a line through the past fifty years of British history like Coe.
–John Freeman, Executive Editor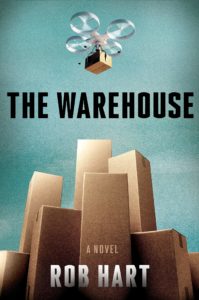 Rob Hart, The Warehouse
Crown, August 20
Fresh off the heels of his Ash McKenna series, Hart is expanding his oeuvre (and our minds) with his new standalone, a corporate espionage thriller set in the near-future, but with strong overtones of the present. When a regular schlub starts work at a giant corporation's live/work complex and encounters an undercover agent engaged in high-stakes corporate espionage, they begin to uncover the company's darkest secrets.
–Molly Odintz, CrimeReads Associate Editor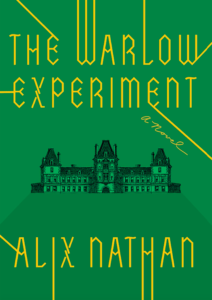 Alix Nathan, The Warlow Experiment
Doubleday, August 20
What's better fodder for a psychological mystery than an enlightenment experiment gone horribly awry? Inspired by an era that brought us horrific experimentation in the name of progress, Alix Nathan has written a delicious historical thriller set in the remote Welsh Marches and featuring a mad scientist determined to explore the effects of long-term isolation, and his half-literate, and semi-willing, subject of study, who has agreed to be imprisoned for seven years with no human contact. With the release of The Wolf and the Watchman back in March, we're happy to see that this is the year of enlightenment horrors, and nothing's more noir than examining the suffering caused by so-called "progress."
–Molly Odintz, CrimeReads Associate Editor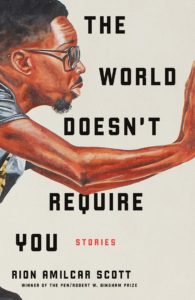 Rion Amilcar Scott, The World Doesn't Require You
Liveright, August 20
Welcome to Cross River. It's a town that doesn't really exist, but if you follow Rion Amilcar Scott into it, you will find God's last son, a suspiciously obedient robot, a mysterious game with disastrous results, and more. The World Doesn't Require You swallows our world and spits it back out in stories that are sometimes surreal, sometimes satirical, and sometimes science-fiction. There's a little something for everyone in this collection, the result of Rion Amilcar Scott's agile mind and hyper-observant eye.
–Katie Yee, Book Marks Assistant Editor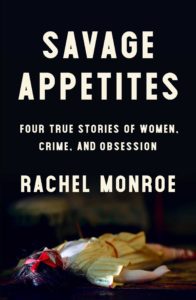 Rachel Monroe, Savage Appetites
Scribner, August 20
Rachel Monroe's searching essay collection asks all the right questions, and even better, doesn't attempt to answer them (or at least, not completely). Why do women love true crime, the introduction asks, and posits several likely theories; each following essay takes us into the idiosyncratic existence of a woman and her obsessions, from Francis Glessner's tiny crime scenes and love of forensic science, to Lorri Davis' decades-long quest to free a wrongfully convicted man who later became her husband. Unsettling, brilliant, and impossible to put down!
–Molly Odintz, CrimeReads Associate Editor
Rachel Cusk, Coventry: Essays
FSG, August 20
Rachel Cusk, the literary mastermind behind the Outline trilogy, offers her sharp observational skills and deep insight into some of the most urgent social, cultural, and artistic questions of today. Tackling issues from the politics of politeness and perception at the airport to the journey of self-discovery in Eat, Pray, Love, the essays in Coventry take difficult questions and complicate them even further.
–Kevin Chau, Editorial Fellow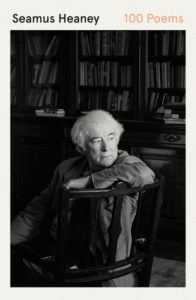 Seamus Heaney, 100 Poems
FSG, August 20
Most great poets leave behind a fistful of classic poems. Heaney's oeuvre is so vast and varied there's an even hundred, from the sad realism of "Wedding" to "Clearances," his poignant poem about potato peeling with his mother, to "Digging," the credo of any seeker with a pen and a history to uncover. They're all collected here in on handy handsome volume, the new best selection of his work yet.
–John Freeman, Executive Editor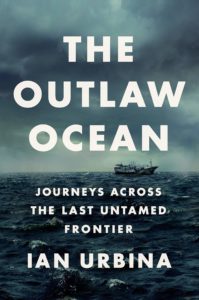 Ian Urbina, The Outlaw Ocean: Journeys Across the Last Untamed Frontier
Knopf, August 21
Pulitzer Prize-winning investigative reporter Ian Urbina spent five years roaming the high seas in an effort to document life on the last great lawless place on Earth. From poachers, pirates, and profiteers to hardcore environmentalists, Urbina encountered all manner of outlaw as he took stock of the ongoing exploitation of 70 percent of the planet, reminding us that some frontiers should never be tamed.
–Jonny Diamond, Editor in Chief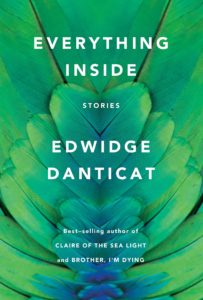 Edwidge Danticat, Everything Inside
(Knopf, August 27)
From the critically acclaimed author of Krik? Krak! and Brother, I'm Dying comes this new collection of eight stories that explore, all at once, the full scope of human experience—birth and death, bonding and separation, change and stasis, and the tragedies of love. Vast, moving, and intimate, Everything Inside tackles head on the complexity and impossibility of feeling.
–Kevin Chau, Editorial Fellow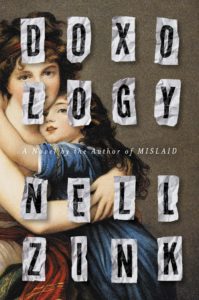 Nell Zink, Doxology
Ecco, August 27
I love the sneaky screwball aspect of Nell Zink's novels—Mislaid is one of my favorite books in recent years. Doxology, which followed a trio of friends/would-be punk-rock musicians beginning on the Lower East Side in the 90s, promises the same strange (but not "quirky") characters Zink excels at writing. It tells two coming-of-age stories, one pre-9/11 and one post. There's only one thing better than a coming-of-age story, and that's two in the same book. [Ed. note: this is false; obviously the only thing better than a coming-of-age story is bread.]
–Jessie Gaynor, Social Media Editor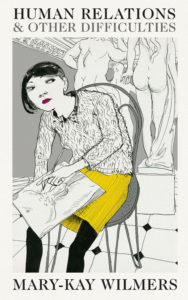 Mary-Kay Wilmers, Human Relations & Other Difficulties
FSG, August 27
Mary-Kay Wilmers' book of essays—a compilation of reviews she wrote for the London Review of Books and other publications, with a spattering of more personal fare—came out in the UK last year from Profile Books. Wilmers is the mighty, quiet engine who has been editing the LRB for nearly three decades. In doing so, as Andrew O'Hagan argues, she's quite possibly "done more for the British essay than anyone in the last 150 years." I would believe it. Though the LRB has been criticized in the past for privileging male voices over those of women (statistically, at least), Human Relations & Other Difficulties is partly about the ways certain women writers have lived in relation to the often unbearable men around them. A book for the times indeed.
–Aaron Robertson, Assistant Editor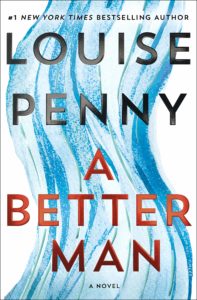 Louise Penny, A Better Man
Minotaur Books, August 27
From the Canadian queen of crime fiction comes another impeccably plotted character-driven mystery, as Inspector Gamache gets to the physical and emotional truth behind the murder of a local woman, and must decide if he's willing to go to extra lengths to secure punishment for a heinous crime. Any Louise Penny is a treat, but as the fifteenth installment of the series, A Better Man is sure to be one of the best yet.
–Molly Odintz, CrimeReads Associate Editor
---