Lit Hub's Favorite Books of 2018
59 Books That You Should Probably Read Some Time in 2019
Year-end lists, which seem to come out closer and closer to Halloween every year, can feel like a burden to reader and compiler alike: for the former, more books to feel guilty about not having read, for the latter, the inevitable opprobrium of your readers for those books you left off the list. And yet. We couldn't resist asking both our staff and contributors to tell us what they loved this year. Here's what they said.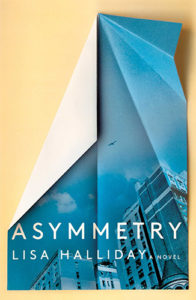 Lisa Halliday, Asymmetry
(Simon & Schuster)
Listen, whom among us would not be tickled by a thinly-veiled novel about having an affair with Philip Roth? If there are any, I am not one. Halliday is a brilliant, easeful writer, and the first half of this book is simply delicious. The second half is completely different—still good, though somewhat less dazzling—but the two together create an odd, ingenious book, that entertains and delights while also asking some big questions about Literature Itself.
–Emily Temple, Lit Hub senior editor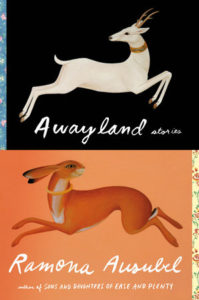 Ramona Ausubel, Awayland
(Riverhead)
From the author of Sons and Daughters of Ease and Plenty came one of this year's best story collections, Awayland. Each story brims with Ramona Ausubel's characteristic tenderness and wit. Among the standouts is a story about a woman who watches her mother dissolve into air. Another is written from the perspective of ancient, taxidermied animals on display in a museum. That last one made me laugh out loud, while others left me feeling simultaneously amused and melancholy. All of them make the uncanny feel entirely possible.
–Amy Brady, Lit Hub contributor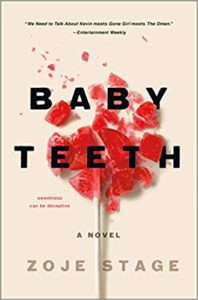 Zoje Stage, Baby Teeth
(St Martin's Press)
Reading Baby Teeth was like crunching into the cover's broken lollipop—delicious, but with the ability to offer up pain in precise, bloody shards. I quickly devoured this book on first read, then went back to it and savored slowly, trying to understand how Zoje Stage did it: transforming motherhood into something domesticated AND feral, self-sacrificing and somehow shockingly aggressive. This book endlessly impressed me by how willing it was to show the failings of maternal relationships inside and outside of the body. How trauma can be generational. How sometimes there just aren't explanations for the things we feel.
–Kristen Arnett, Lit Hub columnist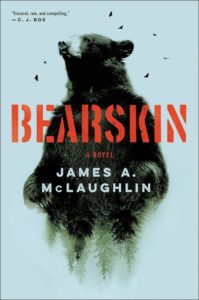 James A. McLaughlin, Bearskin
(Ecco)
McLaughlin's debut novel is among the most vivid pieces of nature writing I've come across in some time, with a genuinely heart-pounding thriller nestled inside. Set inside a nature preserve in rural Virginia, among an old-growth mountain forest, Bearskin is a story about trauma, survival, poaching, environmentalism, ecology, black-market economies, and culture clashes. You won't find a more ambitious thriller this year, or one that so lives up to its own promise.
–Dwyer Murphy, CrimeReads managing editor
Ben Fountain, Beautiful Country Burn Again: Democracy, Rebellion, and Revolution
(Ecco)
I suspect that Ben Fountain's Beautiful Country Burn Again, nonfiction essays both abstract and first-person on the rise of Trumpism, will be one of the books historians will return to in the future to make sense of the last few years in America.
–Teddy Wayne, Lit Hub contributor
Forrest Gander, Be With
(New Directions)
There is a line from this collection of poems that has stuck with me since I read it back in the summer: "At which point the driver turned and said it doesn't need to be / your fault to break you." Much of Be With was written in the wake of profound loss, specifically, the death of Gander's wife, the poet C.D. Wright, and though the depth of the sadness that sounds throughout these poems sometimes feels without bottom, it is nonetheless lit with a sly grace that recognizes none of this is our fault.
–Jonny Diamond, Lit Hub editor in chief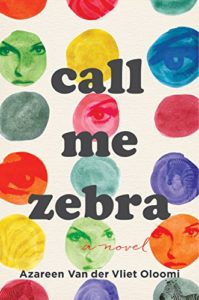 Azareen Van Der Vliet Oloomi, Call Me Zebra
(Houghton Mifflin Harcourt)
Nothing has haunted me this year quite like this brilliant and heart-wrenching novel about the experience of exile. In a lyric, funny, and irresistible manner, Azareen Van der Vliet Oloomi distills the ideas of Friedrich Nietzsche, Walter Benjamin, Rainer Maria Rilke, Miguel de Cervantes, and an army of other great writers and thinkers through the mind and experience of Zebra, a strong-willed exile from Iran fighting to make sense of her family history of displacement and anguish.
–Nathan McNamara, Lit Hub contributor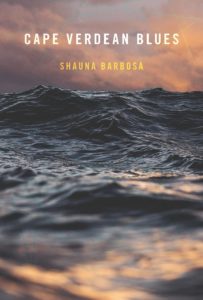 Shauna Barbosa, Cape Verdean Blues
(University of Pittsburgh Press)
It was tough to pick a top book in 2018 but I'm going to have to go with Kendrick Lamar on this one and say Shauna Barbosa's poetry collection, Cape Verdean Blues, topped my list. These poems make bodily experiences feel spiritual while also exploring the concerns of someone whose identity lives between two cultures. I've always been a fan of reflecting on those moments or people in life that come and go quickly but leave behind detailed traces of emotion. Barbosa extracts these delicate traces and places them within her words. The collection does what poetry is meant to do, move you.
–Melissa Ximena Golebiowski, Lit Hub national assigning editor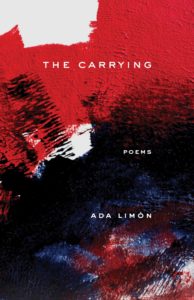 Ada Limón, The Carrying
(Milkweed Editions)
In her fifth collection, Ada Limón shows us the ways that sorrow and vulnerability live in the body, the everyday moments in which we grapple with them, and the wild persistence of joy. Her poems masterfully weave those quiet moments of grief and strength with expansive questions about life and womanhood. It's a privilege to witness her work.
–Corinne Segal, Lit Hub senior editor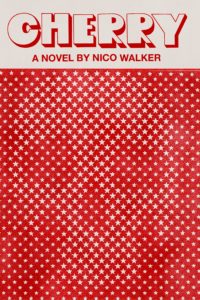 Nico Walker, Cherry
(Knopf)
I was reluctant to read this book, both because of the fact that most of the fawning reviews I read were written by men (what can I say—I'm a literary misandrist) and because of the number of times "gritty" appeared in said reviews (and not the cool Antifa Gritty, either). I'm glad I pressed on, though—Nico Walker's debut (which he wrote from prison) is a funny, painful, and captivating work in which mundanity and horror (of war, of addiction, of depression) exist side by side.
                                                                        –Jessie Gaynor, Lit Hub social media editor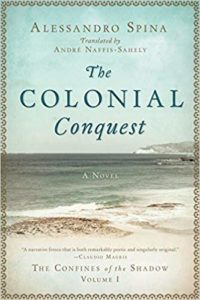 Alessandro Spina, The Colonial Conquest, translated by André Naffis-Sahely
(Arcade Publishing)
The late Alessandro Spina's editor spent more than ten years convincing him to release a 1,200-page omnibus of 7 novels and 4 story collections that span more than 50 years of modern Libyan history: from the end of the Italo-Turkish War in 1912 through the formation of the Libyan kingdom in 1951 and into the boom years of the 1960s when oil fields were discovered in the country. The Colonial Conquest includes The Young Maronite (1971), The Marriage of Omar (1973), and a short story, "The Nocturnal Visitor" (1979). Although there's no narrative overlap between the three sections, Spina's characters make up an ensemble of players. The stage is filled with Sufi rebels, Italian generals, melancholy settlers, forbearing servants, and slaves from unnamed lands. Spina doesn't shy from making the explicit connection between the public theater of colonial enterprises and the interpersonal tragedies of the home. Melodrama (which informs the operas of Mozart and Verdi, two of Spina's influences) is the author's register, and it made for one of the most compelling reads of the year.
–Aaron Robertson, Lit Hub assistant editor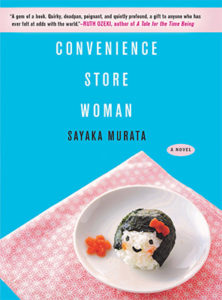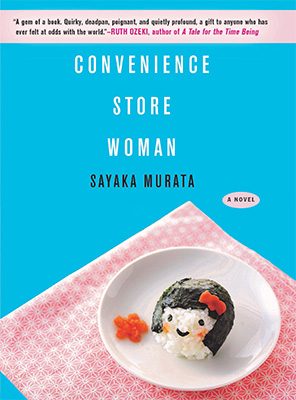 Sayaka Murata, Convenience Store Woman, (trans. by Ginny Tapley Takemori)
(Grove Press)
In Convenience Store Woman, you find Keiko Furukura, a delightfully strange narrator who enjoys the order of working in a convenience store. At a young age, Keiko realizes she's not like everybody else; her impulses are odd, somewhat violent, and frowned upon by her classmates and family. She starts working at a convenience store, where there are clear-cut rules on how to behave. The methodical care she puts into the small details will please any fan of Nicholson Baker's The Mezzanine. It's wonderfully compact—the perfect companion for an afternoon. Step into the convenience store, stay for a spell, and enjoy how weirdly calming it is to see the world through Miss Furukura's carefully trained eyes.
–Katie Yee, Book Marks assistant editor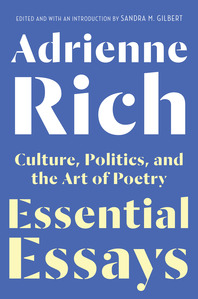 Adrienne Rich, Essential Essays: Culture, Politics, and the Art of Poetry
(W. W. Norton)
What is found… here? My generation was fortunate enough to have come of age and consciousness reading Rich fresh from the source. Forty plus years of assured erudition. Her fierce radicalism and prescience filtered, but not mitigated by, an enviable civility; or as she named it, "A Wild Patience." Re-reading Rich's work reminded me of how indelibly her work has influenced and informed how I think; how she doesn't instruct, but rather lays bare. Holding this book it becomes amulet to the destructive forces that prevail. There can be succor found in words that re-connect and reawaken as her's do. Here are some of them: "When the Dead Awaken (1971):"The creative energy of patriarchy is fast running out; what remains is its self-generating energy for destruction." & From "Blood, Bread, and Poetry" : "We are trying to build a political and cultural movement in the heart of capitalism, in a country where racism assumes every form of physical, institutional, and psychic violence…"  And finally—Sandra Gilbert, thanks for re-presenting this incredible poet and thinker.
–Lucy Kogler, Lit Hub contributor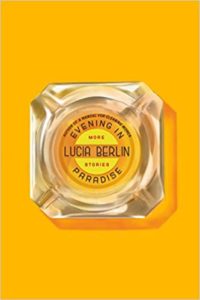 Lucia Berlin, Evening in Paradise: More Stories
(Farrar, Straus and Giroux)
I have to admit that when Lucia Berlin's A Manual for Cleaning Women became a sensation in 2015, I succumbed to the temptation of thinking it was being overhyped. The opportunity to read her two latest books from FSG—Welcome Home and Evening in Paradise—showed me just how wrong I was. In Evening in Paradise—which reads like novel-in-stories—Berlin shows that she was a master of the short story. These pieces remind me of something like Mavis Gallant crossed with Roberto Bolaño—there's an acute, postwar, working-class milieu, crossed with such insight into the US/Mexico borderlands and Latin America (Berlin knew these areas so well). This book is so transportative, so wonderful.
–Veronica Esposito, Lit Hub contributor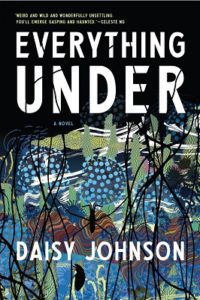 Daisy Johnson, Everything Under
(Graywolf Press)
Deserving of every bit of its Man Booker hype, Everything Under is a beautiful, genderfluid reworking of the Oedipus myth. Set among the canals of Oxford, the novel plays out in a landscape as haunted as its characters—Gretel, a lexicographer; her mother Sarah, who raised her on a boat speaking a made-up language and then disappeared without warning; a mysterious runaway named Marcus; and a river monster they call the Bonak. Even if you have only the faintest knowledge of the myth of Oedipus (or no knowledge at all), Everything Under is a magical read: poignant, gorgeous, and eerie all at once.
–Miriam Kumaradoss, Lit Hub editorial fellow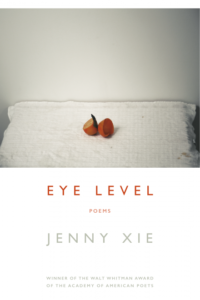 Jenny Xie, Eye Level
(Graywolf Press)
I read a lot of poems this year and found myself returning often to Jenny Xie's debut collection, a profound and honest investigation of the self. Xie writes perceptively of the inexorable links between self and place, with a wisdom that feels earned. More than a promising debut, Eye Level is one of the best books of poems published this year.
–Stephen Sparks, Lit Hub contributing editor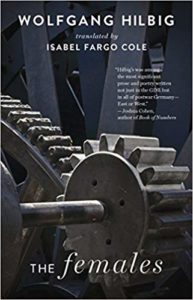 Wolfgang Hilbig, The Females, translated by Isabel Fargo Cole
(Two Lines Press)
With this year's release of Wolfgang Hilbig's The Females, one of multiple Hilbig books translated from the German by Cole, the pair has become what Ferrante-Goldstein may have been had they come crawling, wheezing and slimy, from the trash-tainted cinders of postwar Germany. Or so I imagine it through Hilbig. Hilbig is one of the major, and highly unorthodox, literary forces to come out of the German Democratic Republic. The language he uses is an  eerie cross-stitch of Joyce and literal trash. Hilbig is your anti-beach read, abrim with politics, masturbation, collapsing factories, and disease.
–Aaron Robertson, Lit Hub assistant editor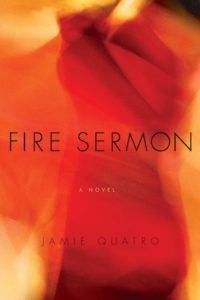 Jamie Quatro, Fire Sermon
(Grove Press)
Some people loved this novel, and some hated it—a divisiveness that often, but not always, signals great art. In this case, it does: I consumed this novel in one coiled afternoon, transfixed by the beauty of the prose, which is as passionate and fiery as the subject matter (the subject matter in question being an illicit, God-tinged affair, so that should tell you something), as well as its loosely woven style. I was already a fan of Quatro's from her 2013 collection I Want to Show You More—now I might just be an acolyte.
–Emily Temple, Lit Hub senior editor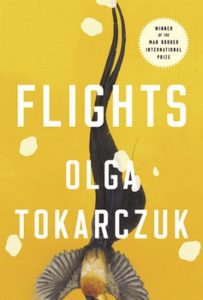 Olga Tokarczuk, Flights, translated by Jennifer Croft
(Riverhead)
Flights, winner of this year's Man Booker International Prize, is criminally good—the sort of novel that in its subtle imbrication of fragmentary narratives feels reminiscent of a great story like Austerlitz but at the same time entirely new. There are so many "things" in this book—the narrator confronting contemporary airplane travel, sure, but also embalming, royalty, and disappearances. While seemingly associative, Tokarczuk is an excerpt guide, with a slight of hand that makes the book feel magical.
–Emily Firetog, Lit Hub deputy editor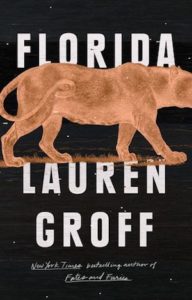 Lauren Groff, Florida
(Riverhead)
The state of Florida is the source of endless jokes, weird news stories, and much derision—all of which Lauren Groff acknowledges in her new collection of short stories, Florida. The feral wildlife, the crazy vegetation—these things affect her characters, some of whom have lost their sanity, with others teetering on the edge of theirs. Through it all she explores themes about motherhood and parenting, love and loss, trauma and its aftermath; her characters with children have not a shred of sentimentality about them. Groff tears apart the scenery of her tropical home (she lives in Gainesville with her family) and remakes it into something meaningful to us all.
–Bethanne Patrick, Lit Hub contributing editor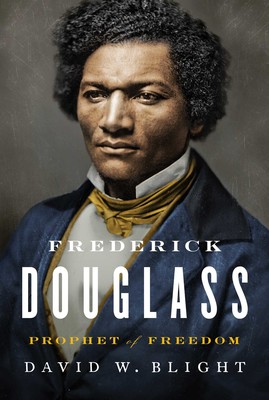 David Blight, Frederick Douglass: Prophet of Freedom
(Simon and Schuster)
If one could understand the character of this nation through tracing the arc of a life, there are few better lives to turn to than that of the remarkable Frederick Douglass, whose roles as social conscience, writer, orator, abolitionist, and statesman pushed his nation to brighter lights in the nineteenth century. Arguably, of late it has been hard to see Douglass clearly, his monumental life misappropriated or encrusted under myth and platitudes. But David Blight has given the man—and us—the biography he deserves: cinematic, fluent, humane, clear-eyed, authoritative.
Coming to us during a trying time when we need constant reminders of the need to fight injustice with, as Douglass put it, "my voice, my pen, or my vote," Blight's definitive biography of this "black Jeremiah" is nothing short of essential.
–Garnette Cadogan, Contributing Editor, Lit Hub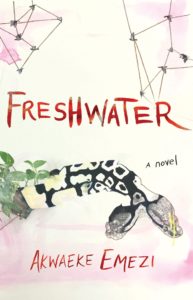 Akwaeke Emezi, Freshwater
(Grove Press)
Freshwater is a hard book to describe, every bit as layered as its protagonist(s), a young Nigerian named Ada who is an ọgbanje—described approximately, a host being for gods collectively known here as the brothersisters. Snaking over continents, time, and through various states of being, Freshwater is gorgeously told (despite the heavy subject matter, there are moments where it's laugh-out-loud witty), and deals deftly with its many themes, ranging from queerness to being an immigrant to living with a psychic reality that defies definition by Western medicine and ontology. It also features a cameo of the man/god named Jesus Christ, and it's easily one of his best appearances in literature.
–Miriam Kumaradoss, Lit Hub editorial fellow
Nana Kwame Adjei-Brenyah, Friday Black
(Mariner)
Black Mirror meets George Saunders meets Get Out; that's how I would characterize Adjei-Brenyah's bleak, tender, darkly satirical debut collection, which creates indelible absurdist dystopias in order to magnify what it means to be black in America. In one, a man is acquitted of decapitating five black children with a chainsaw; in another, white patrons pay to visit a theme park where they can pretend to murder young black men and Muslims. The best stories in Friday Black are brutal, breathtaking nightmares that will stay with you long after the final pages are turned.
–Dan Sheehan, Book Marks editor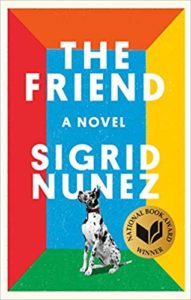 Sigrid Nunez, The Friend
(Riverhead)
I am in total agreement with the 2018 National Book Awards—this was my favorite book of the year. The narrator of Sigrid Nunez's novel inherits a Great Dane after a friend's suicide. It is a surprising and strange book (its un-novel-ness perfectly captured in Vivian Gornick's wonderful Bookforum review) and while examinations of grief, suicide, empathy, and friendship might not seem to make for fun reading, it is absolutely the sort of novel I mourned when I finished it.
–Emily Firetog, Lit Hub deputy editor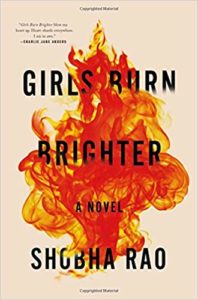 Shobha Rao, Girls Burn Brighter
(Flatiron Books)
Shobha Rao's Girls Burn Brighter reads, in some places, as bleakly as Hanya Yanagihara's A Little Life. The unrelenting poverty, misogyny, and corruption experienced by protagonists Poornima and Savitha seem insurmountable. Rao shows how that's true and false, depending on twists of fate, but she never loses the thread of their humanity, of their right to exist and make their own decisions. Unforgettable.
–Bethanne Patrick, Lit Hub contributing editor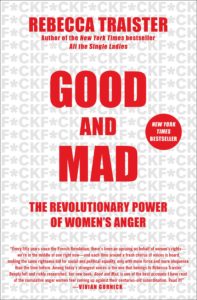 Rebecca Traister, Good and Mad
(Simon & Schuster)
Rebecca Traister's sweeping history of women's anger is the book I needed to read this year. Traister looks at rage as a political force, one that has galvanized social movements over the course of American history while inspiring fear in the forces that would seek to silence it. It was cathartic to read Traister's painstaking depictions of the many ways in which we have discounted women's anger throughout history by erasing it from textbooks and calling it by other names like grief, fear, and hopelessness. This knowledge—that women's anger is powerful, that it is terrifying to many, and that it has played a significant role in our history—helps us understand the anger of this particular moment in a much larger context, as part of a long-term struggle for power and survival.
–Corinne Segal, Lit Hub senior editor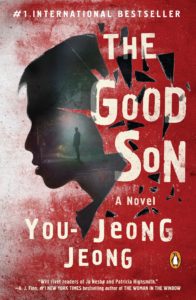 You-Jeong Jeong, The Good Son
(Penguin Books)
The protagonist of The Good Son is anything but, and since I'm a sucker for stories featuring unreliable narrators and evil children, this one was a shoo-in for my end-of-the-year favorites. You-Jeong Jeong for some reason keeps getting called South Korea's Stephen King, which is patently wrong—if anything, she's South Korea's Patricia Highsmith, able to convey the internal and manipulative logic of even the most disturbed minds, while spritzing her tales with commentary on the isolation that comes with modern prosperity.
–Molly Odintz, Lit Hub associate editor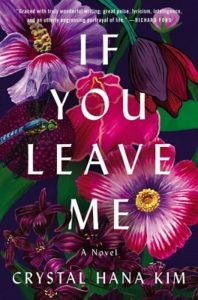 Crystal Hana Kim, If You Leave Me
(William Morrow)
In 1951 Busan, young Haemi lives in a refugee camp, caring delicately for her sickly younger brother and sneaking off in the middle of the night disguised in men's clothing. We follow her and those around her through a series of decisions and worlds, both those they feel pushed into and those they chose. It's a panoramic, mesmerizing book told by multiple perspectives, which are silkily layered with secrets I felt desperate to share. If You Leave Me has so much to say about the wreckage and obligation, but also the ordinariness, of a life lived in the shadow of war; there's heartache, passion, boredom, the sticky endurance of regret. I left the novel smarter, sadder, and spellbound by Crystal Hana Kim.
–Kyle Lucia Wu, Lit Hub contributor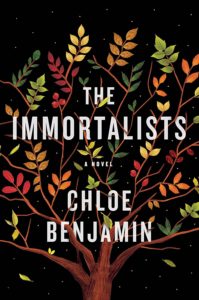 Chloe Benjamin, The Immortalists
(G.P. Putnam's Sons)
Chloe Benjamin's enthralling four-part family saga tells the interweaving stories of the Gold siblings who, one afternoon in 1969, are told by a traveling psychic the day that each will die. Each sibling carries their dark prophecy with them as they travel out into the world in search of fame, sex, love, meaning, answers. Moving from the gay scene of 1980s San Francisco to the tarnished glamor of Las Vegas entertainment circuit, from post 9/11 suburbia to an experimental California longevity institute, The Immortalists is both a disquieting portrait of obsession and a poignant tale of familial love and loss.
–Dan Sheehan, Book Marks editor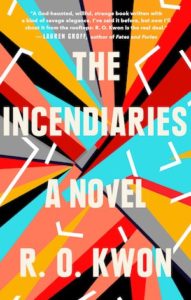 R.O. Kwon, The Incendiaries
(Riverhead Books)
A young woman, at a new school and facing a family tragedy, is approached by a charismatic preacher who promises he can lessen her pain. What follows is both an account of her indoctrination into a cult as her boyfriend frantically tries to intervene, and a discussion of the complexities of religious faith. Kwon's characters leave you unsure of where reality stands in a narrative that is beautifully disorienting. As each retreats further into their own mind, the language becomes more jarring, and the logic harder to follow, in a way that mimics the real-life terror of obsession. I've read and re-read it, trying to find some kind of understanding, but this novel brings no easy answers.
–Corinne Segal, Lit Hub senior editor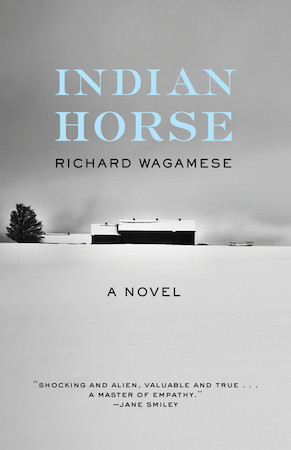 Richard Wagamese, Indian Horse
I couldn't shut up about this book for most of the year, so why stop now? The late Richard Wagamese (Ojibwe, Wabaseemoong Independent Nations) tells a troubling, all-too-familiar story among Canadian First Nation peoples: Indigenous children taken from their families and sent to residential schools, denied their language and history, forced into lives of hard labor and abuse. And while this is a necessarily grim book, Wagamese has sneakily written one of the great works of sports literature, managing somehow to capture both the ice-bright kineticism of hockey, and the unsought moments of poetry that can redeem individual lives despite the systems that would see them destroyed.
–Jonny Diamond, Lit Hub editor in chief
Helen Hoang, The Kiss Quotient
(Berkley Books)
The Kiss Quotient, a debut contemporary romance by Helen Hoang, was one of the best surprises of my reading year. It's the smart and charming story of an autistic woman who hires an escort to teach her everything she needs to know about intimacy, and gets much closer to him than expected in the process. Hoang pushes the boundaries of the genre while also showcasing the possibilities of romance writing at its best. (NB: Too sexy for public transportation, unless you are feeling very bold.)
–Stephanie Anderson, Lit Hub contributing editor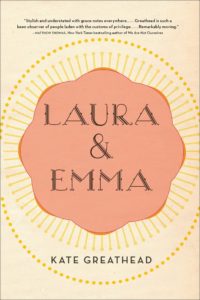 Kate Greathead, Laura & Emma
(Simon & Schuster)
This is the height of nepotism, but I think I would find Kate Greathead's debut novel Laura & Emma, about a single mother raising her daughter among the WASPs of Manhattan's Upper East Side in the 1980s and 90s, deeply moving, funny, and observant even if she weren't my wife.
–Teddy Wayne, Lit Hub contributor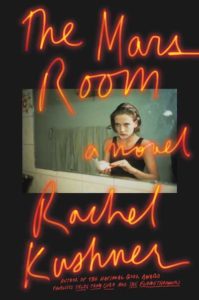 Rachel Kushner, The Mars Room
(Scribner)
All of Rachel Kushner's books have been about revolutions, from the tumult of Telex from Cuba to the artists who animate The Flamethrowers. What happens though when people aren't in charge of these changes? This seems to me the story of The Mars Room, which unfolds in California in 2003 and some years before, capturing the moment its prisons grew from a heaving state system to a gargantuan human eating machine. Like everything in California, it didn't have to be this way, and so among other things, The Mars Room is a book about lost chances, and it makes us feel the ache of that in telling stories within stories about the lost souls who people its pages, mostly inmates at a women's prison that Romy Hall is sent to for a crime we read our way toward. I haven't read a book in a long time this full of talk that feels real, like a garrulous space made up of the people trapped there. It's not just set in the prison, though. There's so much in here on the landscape of the so-called Golden State, the scuzzy underwater world of San Francisco strip bars, where Romy worked, the dirty cops who drive around sidled low in their seats mimicking the criminality they declare themselves prosecutors of… it's a gorgeous, deeply sad, propulsive book the likes of which I've never read. She is our Genet and our new Dostoyevski, a stylist whose style doesn't enshrine her in hip self-regard but rather does something far more radical: Kushner turns her readers gaze back out to the world she has drawn from, showing it to us as the fallen place we so often pretend it is not.
–John Freeman, Lit Hub executive editor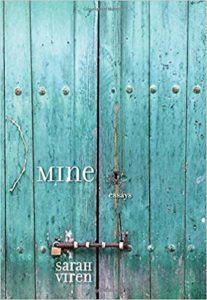 Sarah Viren, Mine: Essays
(University of New Mexico Press)
Sarah Viren's debut collection is a wonder. Her essays, in their investigations of life and belonging, are lyric and surprising—and above all else, deeply moving.
–Tim Denevi, Lit Hub contributing editor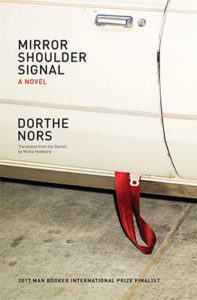 Dorthe Nors, Mirror, Shoulder, Signal, trans. by Misha Hoekstra
(Graywolf Press)
Don't worry, Dorthe Nors fans! Mirror, Shoulder, Signal does not disappoint. Her latest novel follows Sonja, a middle-aged translator battling vertigo, learning to drive, and trying to reconnect with her sister. It's a novel about quiet strength, and it's witty, and the prose is beautifully translated from the Danish.
–Katie Yee, Book Marks assistant editor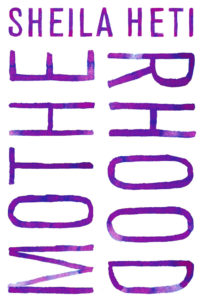 Sheila Heti, Motherhood
(Henry Holt)
Sheila Heti's Motherhood was a quiet novel compared to many others out this year, but I'll be thinking about it for years. I felt surprised when I saw that all its reviewers felt the need to point out whether they were mothers or not, so I will resist that because it doesn't matter. It's just a good novel about a human subject! It's as much about making art and challenging norms as it is about the decision to reproduce or not. But fine, it does also feel like a gift. As people who have mothers, as women, as humans who have or will consider reproducing, ever, the issues articulated in the book feel urgent. Heti has given language to questions and anxieties many of us hadn't even realized were gnawing at us. I've quoted this book and pointed people towards it in countless conversations this year, feeling like it gave me a bit of an argumentative armor against societal norms I am frankly sick of. I'll finish with one of its quotes stuck with me: "There is something threatening about a woman who is not occupied with children. There is something at-loose-ends feeling about such a woman. What is she going to do instead? What sort of trouble will she make?"
–Marta Bausells, Lit Hub European editor at large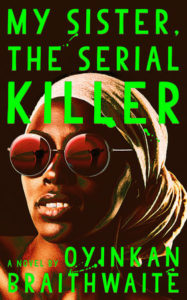 Oyinkan Braithwaite, My Sister, The Serial Killer
(Doubleday Press)
Many of us believe we would jump at the chance to cover up some indiscretion of a loved one in order to truly prove our devotion (or at least, one-up them by cleaning up their mess), but how many of us would not only cover up a murder, but do it well? In Oyinkan Braithwaite's stunning debut, a practical nurse assists her sister in covering up a series of murders, their shared criminality bringing them together after a lifetime of being torn apart by unfair patriarchal beauty standards. This book is amazing, and every woman should read it in public. While cackling.
–Molly Odintz, Lit Hub associate editor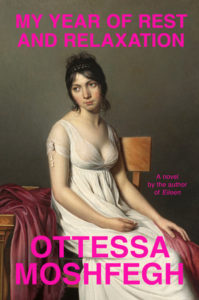 Ottessa Moshfegh, My Year of Rest and Relaxation
(Penguin Press)
Simply put, the narrator in Ottessa Moshfegh's novel decides to evade the grief of her deceased parents and ennui of everyday life by prescribing herself into a coma for a year. But the need to escape life and disappear are far from simple, and in the usual eerie clarity, humor, and bat-shit craziness of Moshfegh's world, the quest becomes something the reader wouldn't mind joining too. As a New Yorker, I can say this is the best novel about September 11th that I've read.
–Emily Firetog, Lit Hub deputy editor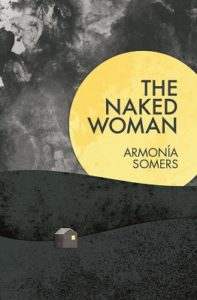 Armonía Somers, The Naked Woman, translated by Kit Maude
(Feminist Press)
Armonía Somers' The Naked Woman is an eerie novel revived from 1950s Uruguay that tells the story of a woman who visits a sleepy village and drives its inhabitants mad. You can feel it in the prose. The sun doesn't just set; it sinks its teeth into the earth. Fun Fact: When it was originally published, it was so salacious and violent that people didn't believe it was written by a woman.
–Katie Yee, Book Marks assistant editor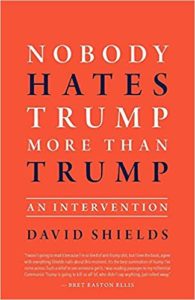 David Shields, Nobody Hates Trump More Than Trump: An Intervention
(Thought & Expression Company)
David Shields's new exploration of Donald Trump—of our American present-day—is a fantastic read. By probing the horror and absurdity of our current president's behavior he shines a light on the disfigurement Trump wreaks on our institutions, our culture, and our sense of reality itself.
–Tim Denevi, Lit Hub nonfiction editor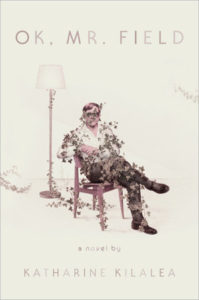 Katharine Kilalea, OK, Mr. Field
(Tim Duggan Books)
Katharine Kilalea's OK, Mr. Field is a quietly discomfiting novel of crisis. A wrist injury prompts the protagonist, a concert pianist, to move with his wife from London to Cape Town, where they settle in a replica of Le Corbusier's Villa Savoye. In this strange new home, these outward upheavals ripple inward, unfixing Mr. Field's grip on things—a psychological, epistemological, and libidinal unmooring that opens up new fields of meaning and feeling. The novel's pristine sentences are clean cuts that reveal the roiling turmoil concealed by outward order.
–Nathan Goldman, Lit Hub contributor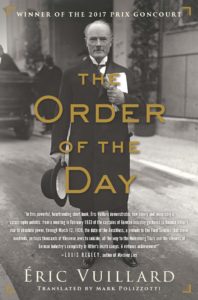 Eric Vuillard, The Order of the Day, translated by Mark Polizzotti
(Other Press)
With a filmmaker's eye, a historian's scrutiny, and a novelist's tenor, this is no mere chronicle of Hitler's annexation of Austria and Europe's slog toward war; Vuillard constructs in brutal absurdity an incantation, a zoomed-in examination of the grotesque details and decision-making of financial and political worlds whose verdicts affect us all even though we are not privy to their power and subsequent determinations. The book also asks us to connect the past with the present: how propaganda, abuse of power, racism, the concentration of power and wealth, lies, more lies, and narcissism, all lead slowly, cumulatively, almost indecipherably, but inexorably to disaster.
–Kerri Arsenault, Lit Hub contributor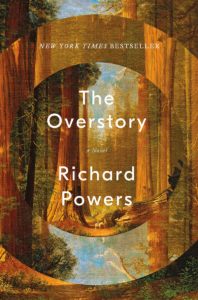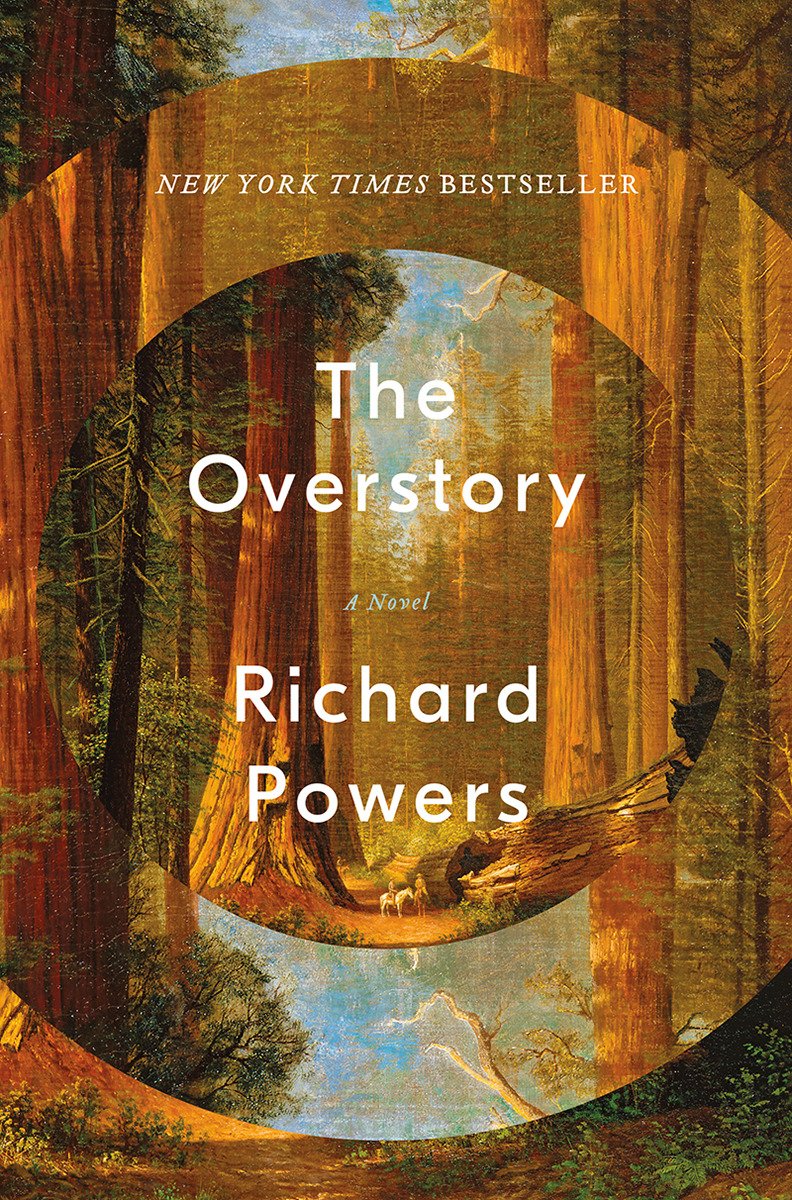 Richard Powers, The Overstory
(W. W. Norton)
Few novels have made me cry with both terror and gratitude, but Richard Powers's The Overstory is one of them. This book about trees is structured like a tree: its stories of people living in different places and at different times come together like roots into a trunk, and then spray out again like branches. It introduces us to farmers, scientists and activists, moves us through natural and supernatural worlds, and reminds us just how deeply we're connected to non-human lives all around us. To read The Overstory is to commune with something larger than all of us.
–Amy Brady, Lit Hub contributor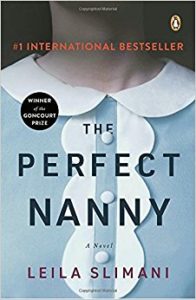 Leila Slimani, The Perfect Nanny
(Penguin Books)
While Leila Slimani's American debut begins with the brutal murder of two small children by their nanny, the book as a whole is a much moodier affair, as we follow a seemingly happy family as they hire the perfect nanny for their small children and bourgeois lifestyle on a path towards their inevitable destruction. Intersectional on every page!
–Molly Odintz, Lit Hub associate editor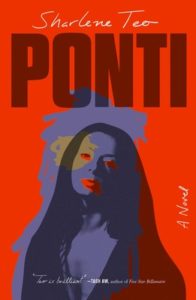 Sharlene Teo, Ponti
(Simon & Schuster)
A tale of three misfits set in a rapidly-changing Singapore, Ponti is one of the most simultaneously vivid and subtle things I've read this year. While there isn't a great deal of overt drama, Ponti isn't a quiet book. Sharlene Teo creates such a fully-realized world and characters that there's no need for wild left turns or jump scares. The novel braids reality and dreams, hauntings and sickness, yearning and loss, shoegaze and horror movie iconography (and the process of making a horror movie). As if all that isn't tantalizing enough, it also contains one of the best scenes involving Fleetwood Mac's "Landslide."
–Miriam Kumaradoss, Lit Hub editorial fellow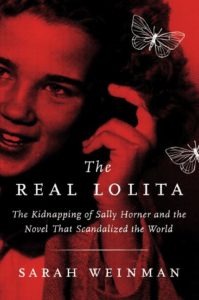 Sarah Weinman, The Real Lolita
(Ecco)
The Real Lolita is at once incisive literary criticism and a thrilling detective story that completely upends what I thought I knew about a classic piece of literature and a period in recent American history. By diving into the story of Sally Horner, whose kidnapping partly inspired Nabokov's Lolita, Weinman helps correct an historical wrong and also illuminates deeper, more insidious issues permeating through the culture. This is investigative writing in the truest, most powerful sense.
–Dwyer Murphy, CrimeReads managing editor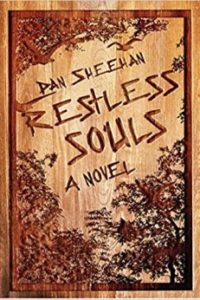 Dan Sheehan, Restless Souls
(Ig Publishing)
A big-hearted and wickedly poignant novel from debut Irish author (and Lit Hub colleague) Dan Sheehan, Restless Souls takes everything I love from 1970s American fiction—the open road, the spiritual quests, the loving care with which dialogue was once treated in creating fictional worlds—and channels it into a story about young Irishmen on a journey of discovery, growth, and friendship. Every page had an insight that cuts to the quick, and I never wanted the book to end. These are characters who stay with me still, whose stories I still find myself thinking about months later.
–Dwyer Murphy, CrimeReads managing editor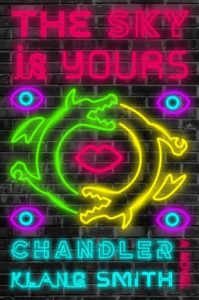 Chandler Klang Smith, The Sky is Yours
(Hogarth)
As a child I used to read large novels compulsively, without breaks. Hours would go by, the sky would darken, meals and baths would grow cold. I find this much harder to do as an adult. First of all, I have responsibilities. Secondly, I'm not quite so easily entertained. But despite my best efforts to get up and do the laundry, or write or eat or bathe myself, I found that The Sky is Yours—a glorious near-future romp by a debut novelist—kept on sucking me back into its weird, fatalistic, fantastic psycho world. I was not sorry.
–Emily Temple, Lit Hub senior editor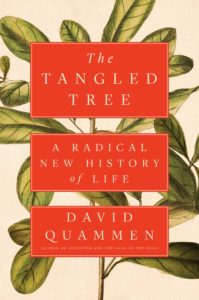 David Quammen, The Tangled Tree: A Radical New History of Life
(Simon & Schuster)
Horizontal Gene Transfer may sound like an unlikely subject for a page-turner, but with The Tangled Tree, David Quammen has written a scintillating work of popular science that kept me riveted. Full of brash personalities and hard science that is rewriting the very history of life, Quammen brings to a wide audience a revolution in molecular biology that has profound implications for what it means to be human.
–Stephen Sparks, Lit Hub contributing editor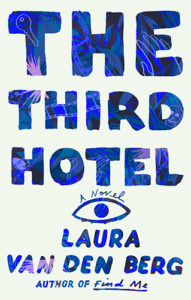 Laura van den Berg, The Third Hotel
(Farrar, Straus and Giroux)
Surreal and unsettling in all the best ways, Laura van den Berg's eerie quest narrative is a transfixing descent into the depths of a psyche stricken by grief and confusion. Suspended in a state somewhere just shy of a waking nightmare, Clare follows a man she suspects to be her recently deceased husband though the streets of Havana, trying to ground herself in memories of childhood and marriage along the way. A brilliant, haunting mood piece, reminiscent of Juan Rulfo's Pedro Páramo.
–Dan Sheehan, Book Marks editor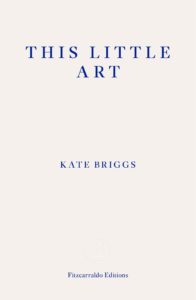 Kate Briggs, This Little Art
(Fitzcarraldo Editions)
This book is a gorgeous meditation on the practice of literary translation and the dynamic relationships translators develop toward their work. It is compulsively readable and it approaches the enchantments of language with irresistibly smart and intimate vignettes. Sure to delight anybody who has ever paused to think about the practice of literary translation.
–Nathan McNamara, Lit Hub contributor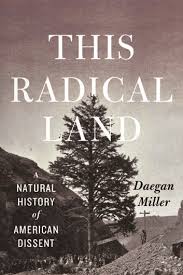 Daegan Miller, This Radical Land: A Natural History of American Dissent
(University of Chicago Press)
Starting from the inextricable relationship between social justice and environmental care, This Radical Land is a beautifully considered series of essays about US citizens who did what they could to withstand the surging and unquestioned tide of insatiable westward expansion. A fascinating account of the small, but meaningful, pockets of resistance that deserves a place on the shelf beside Howard Zinn.
–Stephen Sparks, Lit Hub contributing editor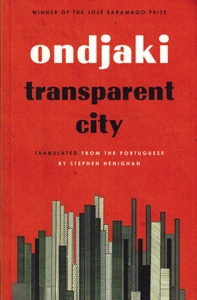 Ondjaki, Transparent City, translated by Stephen Henighan
(Biblioasis)
It's been a long time since I read a novel like Ondjaki's Transparent City (translated into English by Stephen Henighan). It's a hugely risk-taking book, in the way that it's structured above all else, but also in its blend of stylized surrealism and harrowing realism. As it tells the story of a man whose body is gradually losing its presence, amidst chaos in the city around him, Transparent City achieves a tremendous sense of clarity. And its blend of the familiar and the uncanny seems decidedly suited to the experience of living through 2018.
–Tobias Carroll, Lit Hub contributor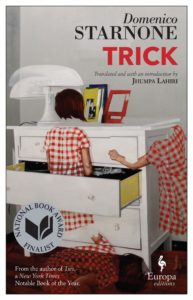 Domenico Starnone, Trick, translated by Jhumpa Lahiri
(Europa Editions)
Trick's premise sounds like the set-up for a comedy, which, in some ways, it is: a once-great illustrator living in Milan bitterly obliges his daughter's request to watch her four-year-old son in Naples while she and her estranged husband attend an academic conference. We quickly learn that the grandfather detests being summoned back to the violent streets he managed to escape as a young man. Mario, the grandson, embodies the overwhelming vitality that has slowly been draining from the elder for decades. The series of domestic hijinks in the book is as nerve-wracking as it is funny, and we get the sense that the illustrator is creeping toward catastrophe. Domenico Starnone and Jhumpa Lahiri, in her role as translator, make a fine team once again for one of the most tightly-written family dramas of the year.
–Aaron Robertson, Lit Hub assistant editor
Sabrina Orah Mark, Wild Milk
(Dorothy)
I laughed so hard I worried about making a scene on the train while reading this book. Every year I'm so grateful to Dorothy, a publishing project, for introducing me to some great new radical writer I didn't know about before, and this year it's Sabrina Orah Mark. Her writing is lush, winding, gorgeous, and funny, and her stories could just as easily be called prose poems. In the spirit of writers like Leonora Carrington or Mark Strand, the attention in Orah Mark's writing willfully wanders, changing its mind constantly about where it wants to go with utter confidence.
–Nathan McNamara, Lit Hub contributor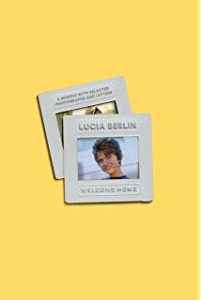 Lucia Berlin, Welcome Home: A Memoir with Selected Photographs and Letters
(Farrar, Straus and Giroux)
Berlin is also known as a visionary who anticipated the merging of autobiography and fiction that's so common right now. You can see just how much she merged her life and her fiction in the unfinished memoir Welcome Home, which is mostly based around the many, many (weird) places Berlin lived in her lifetime. She's so mordant here, and so observational, and there are so many gorgeous details that must have been painstakingly sifted out of a lifetime of experiences. It feels like some kind of bizarre, long-overlooked cousin to Marilynne Robinson's depictions of the obscure and the beautiful in midcentury America. In other words, it's great.
–Veronica Esposito, Lit Hub contributor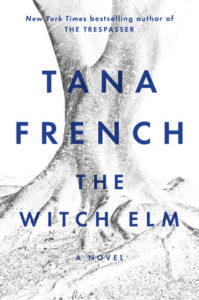 Tana French, The Witch Elm
(Viking)
I generally think that if a book can be "ruined" by a spoiler, it wasn't a very good book to begin with. Not so of The Witch Elm. Tana French's first novel outside the confines of the Dublin Murder Squad is so tense and well-paced that I loved the experience of reading it and would have been furious if someone had spoiled it for me.  As many reviews have pointed out, it's a thriller about privilege, but it never feels preachy. French is an expert at creating an atmosphere of unease, and her skills are on full display with this one.
–Jessie Gaynor, Lit Hub social media editor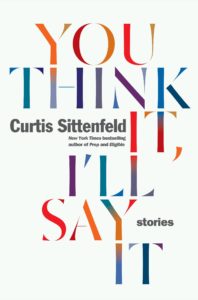 Curtis Sittenfeld, You Think It, I'll Say It
(Random House)
I love Curtis Sittenfeld's work both despite and because of how uncomfortably seen it makes me feel. She's an expert at the minutia of cringe, but her books never feel like embarrassment porn. She is kind to her characters, even when they're cruel to themselves and others. You Think It, I'll Say It is (and I say this with the deepest respect) a page-turner of a short story collection. Most of the stories concern people in middle age, who could be Prep's Lee Fiora a few decades on, or—in some cases—people Lee would avoid because their insecurities would threaten to expose hers. I felt exposed by this book, in the most enjoyable way.
–Jessie Gaynor, Lit Hub social media editor
---