Lit Hub's Fall 2019 Nonfiction Preview: Biography
Sontag, Edison, Lincoln, and More
This week we've been previewing the most anticipated nonfiction titles coming out this fall, covering memoir, essays, politics, science, tech, social science, and more. We continue today with biography, and you can find history over here. Check out our full list of picks so far.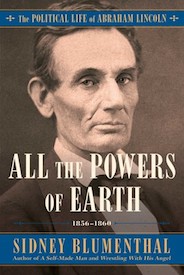 Sidney Blumenthal, All the Powers of Earth: The Political Life of Abraham Lincoln Vol. III, 1856-1860
Simon & Schuster, Sept. 3
Former presidential adviser and reporter Sidney Blumenthal's multi-volume biography of Abraham Lincoln continues with the third edition, which focuses on Lincoln's combative ascent to the White House. After proving himself against politicians like Stephen Douglas and William Seward, Lincoln must now lead the reconstruction of the Republican party and articulate a coherent case against slavery before cementing his reputation as the nation's moral leader.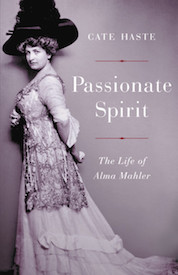 Cate Haste, Passionate Spirit: The Life of Alma Mahler
Basic Books, Sept. 10
Alma Maria Schindler was born in Vienna at the best and worst of times, when the Habsburg Empire was falling and Vienna's artistic spirit flourished. What does it mean to be a muse who is looking for her own? That is the question Alma (whose first husband is the composer Gustav Mahler) attempts to answer over the course of her life, marked by bouts of happiness and tragedy with and without the loves of her life, from Mahler to modernist architect Walter Gropius and writer Franz Werfel. Cate Haste uses previously unpublished letters and diaries to restore Alma Mahler's place among the central figures of the Viennese fin de siècle.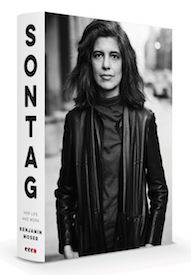 Benjamin Moser, Sontag: Her Life and Work
Ecco, Sept. 17
Benjamin Moser once wrote for The New Yorker that a biographer must always be aware that "whatever he can tell about the subject is only a small selection that fits a narrative chosen according to his own tastes and interests." Regardless, his sweeping biography of Susan Sontag, one of the most distinctive and influential artists and thinkers of the last century, is packed with a wealth of detail, drawing on years of research, material from her restricted archives, and more.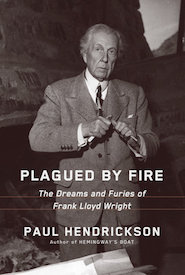 Paul Hendrickson, Plagued By Fire: The Dreams and Furies of Frank Lloyd Wright
Knopf, Oct. 1
Architect Frank Lloyd Wright "has long been known as a rank egotist" who valued nothing other than his own genius. Paul Hendrickson's biography of Wright upends this reputation by softening it with the lesser known, private struggles of Wright. Offering a fresh look at the life events that shaped Wright, Hendrickson delves into Wright's relationship with his father, and with early mentor and possibly romantic interest, Cecil Corwin, and the eerie murders at Wright's beloved Wisconsin home.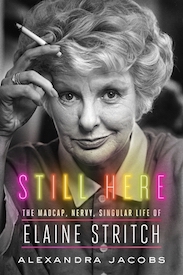 Alexandra Jacobs, Still Here: The Madcap, Nervy, Singular Life of Elaine Stritch
FSG, Oct. 22
Elaine Stritch's career took her from the highball-wielding brassiness of Stephen Sondheim's Company to the tornado-esque maternal force she wielded in as Jack Donaghy's mother in 30 Rock. This biography offers a close look at her life, from the theaters and sound stages of Hollywood and London to personal challenges.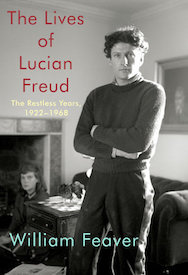 William Feaver, The Lives of Lucian Freud
Knopf, Oct. 29
Characterized as "surreal" and "mesmerizing," this biography by William Feaver blends past and present by including fragments of his friend's confidences—gathered over decades of weekly exchanges—on virtually every page. Framed as a coming of age story, Feaver begins with Freud's childhood as a Jewish boy born into Weimar Germany, the grandson of Sigmund Freud, and follows him through art school, throughout his travels in Paris and Greece and his eventual return to Soho where he consorted with criminals and duchesses.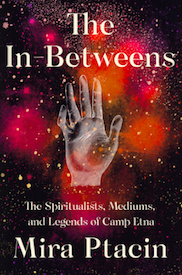 Mira Ptacin, The In-Betweens: The Spiritualists, Mediums, and Legends of Camp Etna
Liveright, Oct. 29
Camp Etna, Maine, has hosted generations of spiritualists seeking to connect the living with the dead. Mira Ptacin flashes back to 1848, when two sisters claimed contact with the dead, then progresses to the proliferation of Spiritualism throughout the Civil War, a movement which still holds many captive today. Immersing herself in the camp's many rituals—from ghost hunting to water witching—Ptacin tackles the larger questions underlying the framework of Spiritualism, like the search for faith amidst scientific uncertainty and our renewed interest in otherworldliness.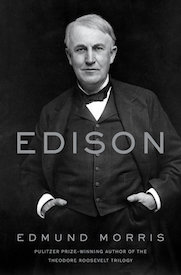 Edmund Morris, Edison
Random House, Oct. 22
Just before he died this spring, Edmund Morris had completed final changes to his years-in-the-making life of Thomas Edison, still the most prolific and transformative inventor in American history. We think of Edison as the inventor of the light bulb, but more than 1,000 other patents poured out of his Menlo Park lab in Edison's lifetime. The phonograph. Early film technology. Improvements on the telegraph. Microphones in telephones. Motion picture cameras. Distributors for electrical power. He dabbled in electronic voting. He made a kind of early tattoo gun. Batteries for electric cars. The list is astonishing, and in this huge, tremendously well researched biography, the National Book Award and Pulitzer Prize winning Morris has finally given him the biography he deserves.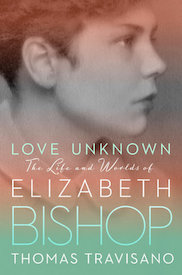 Thomas Travisano, Love Unknown: The Life and Worlds of Elizabeth Bishop
Viking, Nov. 5
It's easy to assign a singular line to an artist and remember them forever by it; for Elizabeth Bishop that line would be the ironic, "the art of losing isn't hard to master." Thomas Travisano's wide-ranging biography allows Bishop to emerge as much more than a poet of loss but an artist and personality made up of want and adventure and the fire-y eye and pen that transformed ordinary things into gold. 
Kerri K. Greenidge, Black Radical: The Life and Times of William Monroe Trotter
Liveright, Nov. 19
William Monroe Trotter is not a name as quickly recognized as W.E.B. Du Bois, Booker T. Washington and Frederick Douglass, yet he was a black contemporary of all three who helped create the NAACP. Standing aloof from both Du Bois's "Talented Tenth" and Washington's accommodationist visions of black social and political progress, Trotter was a fiery newspaperman who founded an independent paper geared toward working-class African-Americans in Boston. Scholar Kerri K. Greenridge brings the story of one of the post-Reconstruction period's leading black activists back to center.
_________________________________________
HONORABLE MENTIONS
*
Danny Fingeroth, A Marvelous Life: The Amazing Story of Stan Lee
St. Martin's, Nov. 5
*
Brendan Simms, Hitler: A Global Biography
Basic Books, Oct. 1
*
Erica Armstrong Dunbar, She Came to Slay
Simon & Schuster, Nov. 5
*
Barry Levine and Monique El-Faizy, All the President's Women: Donald Trump and the Making of a Predator
Hachette, Oct. 22
*
Charles Moore, Margaret Thatcher: Herself Alone
Knopf, Oct. 22
*
Susan Ronald, Condé Nast: The Man and His Empire — A Biography
St. Martin's, Sept. 3
---