Lit Hub's Fall 2018 Nonfiction Preview: Pop Culture
Know What Your Non-Literary Friends Are Talking About, For Once
Another season, another reading list—but you have to admit there's something special about fall. It's that loamy back-to-school scent, or maybe it's the promise of colder weather, aka at least one reliable reason to stay home and read. Luckily, there are plenty of great books on the horizon. To that end, all month, we'll be previewing some of the best nonfiction coming to shelves over the next few months, and for this installment, I've collected ten of the Lit Hub staff's most anticipated books about pop culture, covering art, music, literature (shocking!), and celebrity. Ten, of course, being the tip of the iceberg—so let us know which other books you're looking forward to in the comments.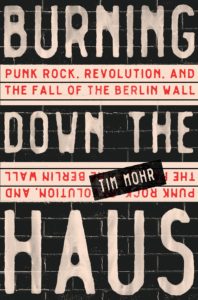 Tim Mohr, Burning Down the Haus: Punk Rock, Revolution, and the Fall of the Berlin Wall
(Algonquin, September 11)
In which music journalist, former Playboy staff editor, and one-time Berlin DJ Mohr tells the story of the punk rock scene of 1980s East Germany (starting with Major, a 15-year-old girl whom Mohr considers the first punk in town) and how, despite continual harassment from the state, that ragged gang of teenaged music fans grew into a socially conscious rebellion that ultimately contributed to the fall of the Berlin Wall.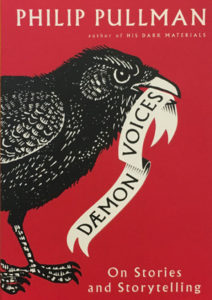 Philip Pullman, Daemon Voices: On Stories and Storytelling
(Knopf, September 18)
A wide collection of essays, introductions, and talks on writing—from practical, nuts-and-bolts craft advice to ruminative philosophical considerations about what stories are and why they matter—from an iconic contemporary storyteller. Recommended if you are a writer or if you loved His Dark Materials. Required if both of the above applies to you.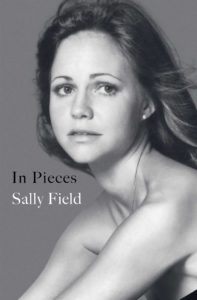 Sally Field, In Pieces
(Grand Central, September 18)
Actress Sally Field began writing her first memoir after her mother died, digging into old journals for inspiration. "After she was gone, I couldn't settle," she told Publishers Weekly. "I felt like there was some gangrenous wound growing on me that I couldn't find. I didn't know what needed resolving, so I just started writing. It all culminated into this urgency to put all the pieces down in front of me and see if could put them together into a picture that I didn't know I knew. And that's what I did." I'm not usually all that interested in actors' memoirs, but who doesn't love Sally Field?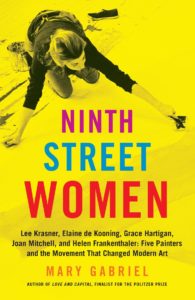 Mary Gabriel, Ninth Street Women: Lee Krasner, Elaine de Kooning, Grace Hartigan, Joan Mitchell, Helen Frankenthaler: Five Painters and the Movement that Changed Modern Art
(Little, Brown, September 25)
A fascinating history of abstract expressionism in the form of a five-way biography of artists Elaine de Kooning, Lee Krasner, Grace Hartigan, Joan Mitchell, and Helen Frankenthaler, drawing on hundreds of interviews, memoirs, and other materials.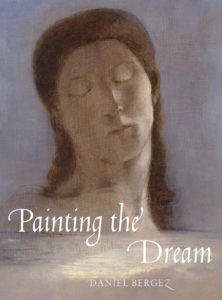 Daniel Bergez, Painting the Dream: from the Biblical Dream to Surrealism
(Abbeville, October 2)
Described by its publisher as "the first-ever history of the representation of dreams in Western painting," this volume traces the dream in visual art from the Middle Ages to the more contemporary Symbolism and Surrealism movements via some 200 artworks.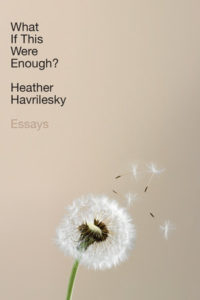 Heather Havrilesky, What If This Were Enough?
(Doubleday, October 2)
These days, self-improvement (and self-care, and self-image, and yes, selfies) is as much of an interest (and marketing opportunity) as any other kind of cultural item. In this essay collection, advice columnist Havrilesky interrogates American culture from multiple angles and bemoans the effect that our digitization has had on our inner and outer lives. "The past is reduced to a slide show," she writes. "The future is a YouTube video that won't load. And the present is a jumble of jaunty yellow buttons blurting 'omg' and 'awww' and 'tl;dr.' What else can we do but click through?"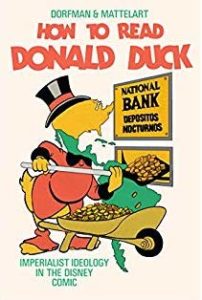 Ariel Dorfman and Armand Mattelart, How to Read Donald Duck: Imperialist Ideology in the Disney Comic
(OR Books, October 9)
First published in 1971 in Chile to significant controversy (apparently an entire printing was dumped into the sea by the Chilean army) barely imported to the US in 1975 (Disney blocked all but 1,500 copies from entering the country), and now re-released by OR Books with a new introduction from Ariel Dorfman, How to Read Donald Duck unpacks the capitalist structures and imperialist ideologies behind the cartoons you know and love. No wonder Disney was against it.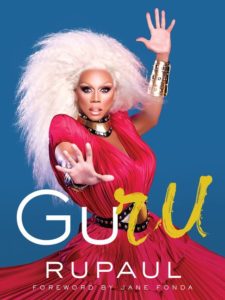 RuPaul, GuRu
(Dey Street, October 23)
It's not the most highbrow thing on this list (according to the publisher this is "a timeless collection of philosophies" with 80 photographs and an introduction from Jane Fonda, so really it could be anything), but the truth is that in the last few years, RuPaul has been one of the few people who give me hope for humanity. Which I personally can always use a little more of, especially in an election year.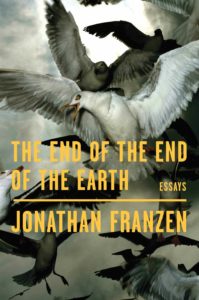 Jonathan Franzen, The End of the End of the Earth
(FSG, November 13)
He may be a grumpy luddite whose TIME as a Great American Novelist has come and gone (I am very proud of this joke), but the man can tell a story, and his essays are still worth reading—if only to have something to judge at the bar later.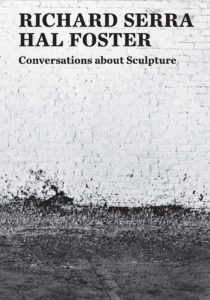 Richard Serra and Hal Foster, Conversations About Sculpture
(Yale University Press, November 27)
This book is exactly what it sounds like: discussions about sculpture between artist Richard Serra and art historian Hal Foster, taken from fifteen years of conversations that illuminate Serra's career, influences, aesthetic, and essential philosophical beliefs about art. If you've ever had to catch your breath while standing next to (or inside) one of his pieces, you may want to check it out. If not, may I recommend a weekend trip to Dia:Beacon?
---