Lit Hub's Fall 2018 Nonfiction Preview: History & Biography
Read Up on Sylvia Plath, Myers-Briggs, and the Real Lolita
Another season, another reading list—but you have to admit there's something special about fall. It's that loamy back-to-school scent, or maybe it's the promise of colder weather, aka at least one reliable reason to stay home and read. Luckily, there are plenty of great books on the horizon. To that end, we've been previewing some of the best nonfiction coming to shelves over the next few months, and for this final installment, I've collected twelve of the Lit Hub staff's most anticipated histories, biographies, and collected letters. Twelve, of course, being the tip of the iceberg—so let us know which other books you're looking forward to in the comments.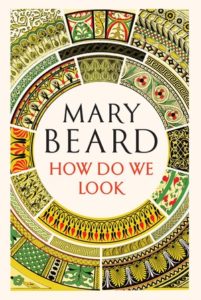 Mary Beard, How Do We Look: The Body, the Divine, and the Question of Civilization
(Liveright, September 4)
Everyone's favorite classicist Mary Beard's new book, originally conceived as an accompaniment to the PBS shows How Do We Look and The Eye of Faith, investigates "art, and our reactions to it, over thousands of years and across thousands of miles." Art as power, art as worship, art as truth, art as divinity—all this adds up to a large slice of civilization.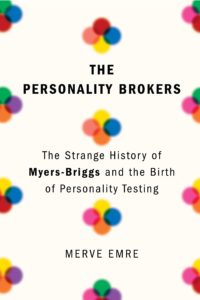 Merve Emre, The Personality Brokers: The Strange History of Myers-Briggs and the Birth of Personality Testing
(Doubleday, September 11)
Pretty much everyone I know has taken the Myers-Briggs personality test at one time or another—it was required in my high school. But few know the history behind the test or the stories of the two women who invented it: Jung devotee Katharine Briggs and her daughter, Isabel Myers, writers with no psychological training. Fascinating reading for anyone who has agonized over their Myers-Briggs Type or considered how we have come to understand our own personalities. (Read an excerpt from The Personality Brokers here.)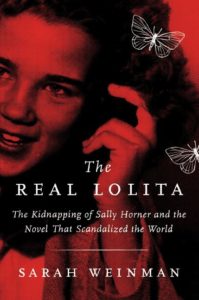 Sarah Weinman, The Real Lolita: The Kidnapping of Sally Horner and the Novel That Scandalized the World
(Ecco, September 11)
Part true crime, part literary analysis, part reconstructed biography of a forgotten girl, Weinman's account of the 1948 kidnapping of 11-year-old Sally Horner, who may have inspired Vladimir Nabokov's most famous character, is one of the most anticipated books of the season in any genre. (Read a profile of Weinman here.)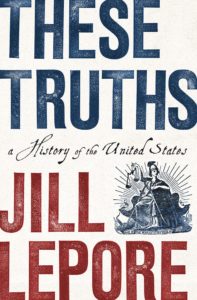 Jill Lepore, These Truths: A History of the United States
(Norton, September 18)
Just what your dad (and you!) always wanted: a full, readable history of the United States, including that of its women, minorities, and immigrants, written by one of our best longform journalists. Lepore begins with Columbus and ends up in contemporary politics—after all, as she writes, "To study the past is to unlock the prison of the present." One can only hope.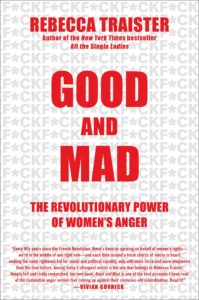 Rebecca Traister, Good and Mad: The Revolutionary Power of Women's Anger
(Simon & Schuster, October 2)
An exploration of women's anger in American politics, both contemporary and historical—anger that has often been sneered at, ignored, and degraded, but anger that has often ignited change—and the way that women have been and continue to be oppressed in this country. What to do? Maybe get mad, if you aren't already. After all, as Traister writes, "being mad is correct; being mad is American; being mad can be joyful and productive and connective."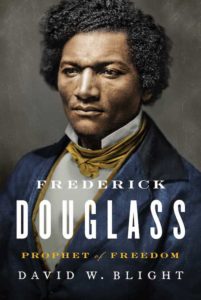 David W. Blight, Frederick Douglass: Prophet of Freedom
(Simon & Schuster, October 2)
As I'm sure you well know, not being the current American president, Frederick Douglass is not exactly "an example of somebody who's done an amazing job and is getting recognized more and more," but rather was a great abolitionist, writer, orator, and diplomat in a time violently organized against his achievement. But the story is a lot longer than that, and Douglass scholar Blight tells it in this comprehensive biography, sure to become the new go-to book for Douglass scholarship.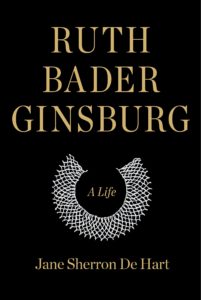 Jane Sherron de Hart, Ruth Bader Ginsburg: A Life
(Knopf, October 16)
Another necessary and comprehensive biography of an American political icon, though this icon is in fact still with us (I can only hope she will live forever). There has been a recent flurry of attention around Ginsburg, a woman who changed our country immeasurably for the better, including more than one documentary, but this is the cultural item most likely to survive the test of time.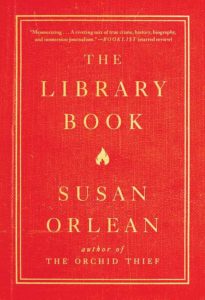 Susan Orlean, The Library Book
(Simon & Schuster, October 16)
Another highly anticipated title this season (well, it's Susan Orlean!), The Library Book tells the story of the fire that consumed the Los Angeles Public Library on April 29, 1986, destroying or damaging over a million books. Which would be interesting enough without the ensuing manhunt for the arsonist who started the fire (or did he?), and his story, which Orlean also unpacks here. For any lover of the library (which I can only assume includes anyone reading this space).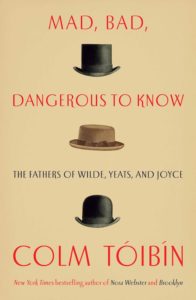 Colm Tóibín, Mad, Bad, Dangerous to Know: The Fathers of Wilde, Yeats, and Joyce
(Scribner, October 23)
A short biography of three literary greats: Oscar Wilde, William Butler Yeats, and James Joyce—and their daddies. With whom they all obviously had quite a number of issues. Originally a series of lectures, this is a brief but entertaining history of family and literary influence.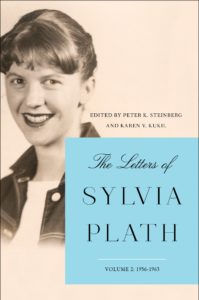 Sylvia Plath, The Letters of Sylvia Plath, Volume 2
(Harper, October 30)
More of Sylvia Plath's letters, this time without any of that pesky swimsuit controversy. An obvious draw.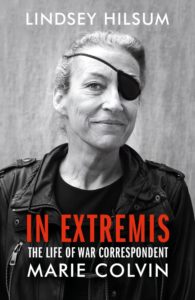 Lindsey Hilsum, In Extremis: The Life and Death of the War Correspondent Marie Colvin
(FSG, November 6)
The fascinating, death-defying story of Marie Colvin, who lost an eye as a war reporter in Sri Lanka, and who was killed in an explosion in Syria in 2012. But this biography goes deeper, making use of Colvin's reporting notes and journals dating back to her teenage years and revealing her complicated, messy, courageous life.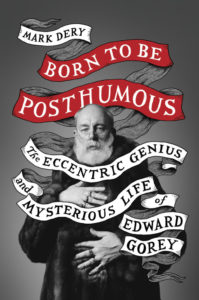 Mark Dery, Born to Be Posthumous: The Eccentric Life and Mysterious Genius of Edward Gorey
(Little, Brown, November 13)
Listen, I'll always read about Edward Gorey. How could you not? The writer and illustrator, who died in 2000 at the age of 75, is so delightfully macabre, so perfectly deadpan, so cutely murderous, so archly gothic—so mysteriously mysterious. But no longer. This biography tracks his life, his aesthetic, and his rise to sinister iconic status. Can't wait to read.
---