Lit Hub Recommends
The team's cultural favorites, from Buffy to Patrick Melrose, Sally Rooney to Charles Isherwood, and more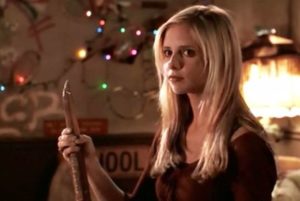 I would be remiss if, for this inaugural Lit Hub Recommends, I did not recommend my absolute favorite cultural thing, which is not any book or important work of modern art but rather Buffy the Vampire Slayer. (And yes, also Angel, which I'd say has more lows than Buffy but better character arcs overall, despite the fact that it ruined Cordelia, who was perfect.) The thing about Buffy is that you either get it or you don't—and for a long time, I too thought it was just teenage vampire garbage and didn't deign to watch. But I was very wrong. When I finally was cajoled into giving it a chance, Buffy took exactly six episodes to convince me—the sixth episode of season one of Buffy, as you may recall (if you're cool), is "The Pack," in which a hyena demon spirit infects the popular kids (stay with me) and turns them into feral killers. Before the spell is reversed, they eat a pig. They also eat the principal. I mean, they actually eat the principal. This is what sold me. Ok, I thought, this show is not messing around. Anyway, this is all to say that if you're still holding out on Buffy, I recommend trying "The Pack." And you should accept the camp of the first season, because it (mostly) burns off by the end, and you're left with pure, self-effacing goodness and wrenching undead drama. Most importantly, the show is funny, and charmingly aware of itself, and is packed full of what Joss Whedon does best: the thing you expect, and then the thing you expect lampshaded. By that I mean: it is all you could ever want in a show.
–Emily Temple, Senior Editor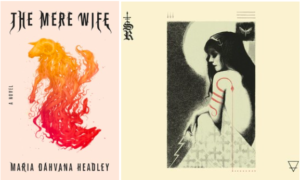 I spent this weekend in a pleasantly monomaniacal state, reading Maria Dahvana Headley's The Mere Wife in almost one sitting and looping music by a band called SubRosa. The Mere Wife is every bit as good as the hype, even if you, like me, only have the faintest memories of the story of Beowulf (or no knowledge of Beowulf whatsoever). Without giving away spoilers, I am not someone who cries at books, but I teared up more than once and found myself sobbing at the end. There's also much to be said for the brilliant things that Headley does with voice, and for the striking images throughout. As for SubRosa, I have a limited knowledge of music genre gobbledygook, but I've seen them described as "experimental sludge" and "doom metal", among other things. They're a five-member band (three of whom are women, two of whom are violinists) that write epic folk-inflected dirges with literary leanings (their lyrics reference Cormac McCarthy's The Road and one of their songs is named after a character in Nick Cave's novel And The Ass Saw The Angel). I've been really into their 2013 album More Constant Than The Gods lately, and its melodic gloom only amplified The Mere Wife's intensity.
–Miriam Kumaradoss, Editorial Fellow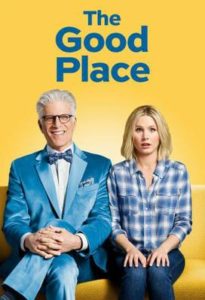 Do you frequently think about death? Is there an afterlife? Do soul mates exist? Do any of your actions here on Earth actually matter? And, hey, it's been a while since you've seen Kristen Bell in anything so what is she up to these days anyway? If you find yourself asking these questions, boy oh boy, do I have a show to recommend to you! In The Good Place, Kristen Bell plays a terrible person who accidentally ends up in some kind of heaven and has to learn to be good. I know what you're thinking: how long could this con possibly go on for? But trust me when I say season two has even more twists and turns than season one, and season three is coming out at the end of this month! Clear your schedule, prepare to have your mind blown, and stay away from Chidi because despite what the show says, he's actually my soul mate.
–Katie Yee, Book Marks Assistant Editor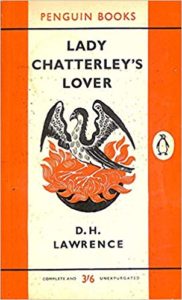 In my reading life, I favor contemporary fiction. I could claim the preference to be a rebellion against too many professors who refused to acknowledge the validity of anything contemporary (to the poetry professor who claimed to think Beyoncé was pronounce Behy-ohn-say… my fondest wish for you is that your children become social media influencers). But the truth is that it's probably just laziness—I find it easier to become absorbed the language of contemporary novels. But since I'm always trying to chip away at my intellectual sloth, I decided to try to fill the D.H. Lawrence-sized gap in my education and read Lady Chatterley's Lover. I haven't gotten to the sexy parts, so obviously it's early days, but what I'm really recommending is continuing to circumvent your laziest impulses. Every once in a while, at least.
–Jessie Gaynor, Social Media Editor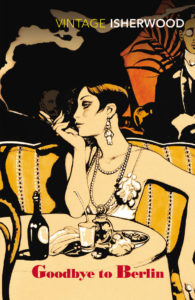 In the last week of summer, for the first time since February, my reading time was entirely my own. I celebrated this past week by finally reading Christopher Isherwood's Berlin Stories, his two short novels of the early 1930s. They are so lucid and dark and tartly written it completely re-calibrated my sense of how the politics of the present can deform you. One of the phrases that rises to the surface a few times in this book is "deliberate malice." I feel like it well describes what's in the air these days, and one reason I love Isherwood is for the way he shows you the truth and what this can do to intimacy; and yet, through his elegance, he also silkens the path to a more compassionate way of being in hard times.
–John Freeman, Executive Editor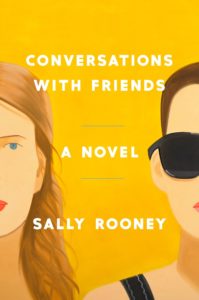 It took me an entire year (and two months), but I've finally picked up Sally Rooney's Conversations with Friends. There's something refreshing about reading a contemporary novel outside of its immediate hype cycle, though 150 pages in I can't say that the accolades feel unearned. Rooney evokes the simultaneously thrilling and mortifying experience of infatuation with almost painful clarity. I winced with recognition at the paranoia narrator Frances feels when she goes to see her love interest, married actor Nick, in a performance of Cat on a Hot Tin Roof: "Finally Nick appeared, out of a door on stage left, buttoning up a shirt. I felt a sting of self-consciousness, as if the audience had all turned at this moment to observe my reaction." If the early reviews are to be believed, Rooney's follow-up, Normal People, is even better. I look forward to picking it up when I'm in the UK over Christmas, and getting ahead of the curve this time around.
–Jess Bergman, Features Editor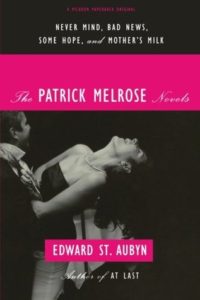 I'm late to Edward St Aubyn's Patrick Melrose novels, but at the tail end of the Labor Day weekend I decided to see what all the fuss was about. I read Never Mind—the slim, biting, ultimately heartbreaking first book in St Aubyn's semi-autobiographical series—in three different airports and on three different planes as I tried to get home from Wyoming amid inclement weather. St Aubyn's ability to find both the humor and the horror in the small daily cruelties the bored and jaded members of the British aristocracy inflict upon one another proved the perfect distraction from the endless airport delays. Plus, now that I'm invested, I have four more books and a mini-series to look forward to.
–Dan Sheehan, Book Marks Editor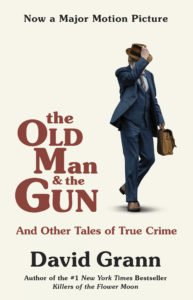 Maybe it's because our CrimeReads team is off being mysterious at the World Mystery Convention (seriously, it's a thing), but yesterday I picked up David Grann's The Old Man and the Gun: And Other Tales of True Crime and am now totally engrossed. The first piece that Grann published in The New Yorker (and soon to be a movie starring Robert Redford), the titular story follows a septuagenarian bank robber and prison escape artist, proving once again (although perhaps it's time we retired that phrase?) that truth is stranger than fiction.
–Emily Firetog, Managing Editor
---