Lit Hub Recommends: Stevie Nicks, Aimee Bender, and The Yellow House
Also, Netflix's first original German-language series.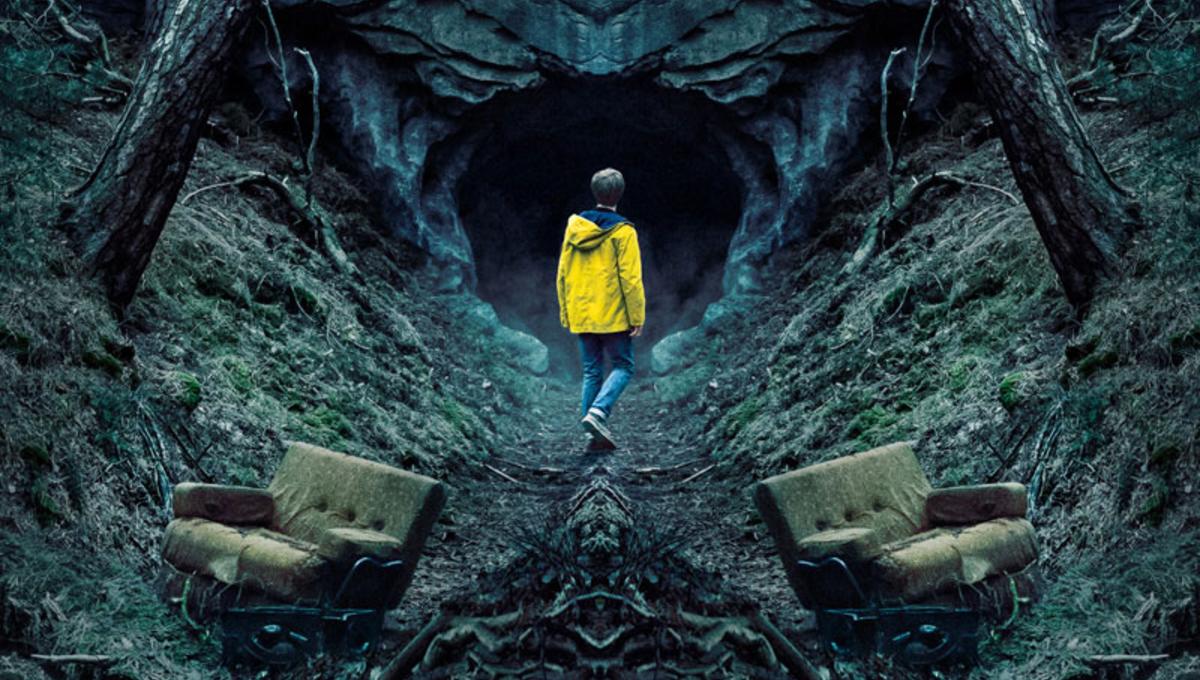 Dark, Netflix's first original German-language series, is batshit. Take the small-town murder mystery of Twin Peaks (minus the kitschy humor), the transhistorical religious conspiracism of The Da Vinci Code, and the race against/across time, time-traveling plot of 12 Monkeys, and you can sort of understand why succinctly describing what the show is seems like a lost cause. When a young boy in the fictional town of Winden goes missing in the present-day, a community-wide search commences that recalls a similar unresolved case 33 years prior. The premise sounds bland, and had it not been for the critical hype surrounding the show, I almost certainly wouldn't have started watching. But what unfolds across two seasons (Dark is currently filming its third and final season) is a dizzying, philosophically dense (and very, very incestuous) plot that makes wonderful use of its ensemble cast and really makes you second-guess whether you would actually want to have a conversation with your past or future selves.
–Aaron Robertson, Lit Hub assistant editor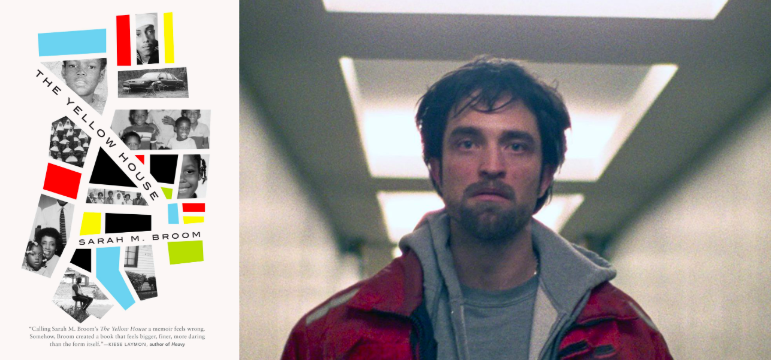 Those who know me know I am a memoir (and biopic) skeptic, mostly because I find that real life lacks a narrative arc, and trying to impose one always strikes me as a little forced. I'm glad I was able to set aside my prejudice this month and read Sarah Broom's (National Book Award finalist) The Yellow House, which is every bit as gorgeous and enthralling as those more eloquent than I have told you. It's a memoir, yes, but it's also a sprawling family history, a sociological study of a place, and a meditation on home. After you've read that, I'd recommend watching the movie Good Time, a fast-paced thriller in which Robert Pattinson robs a bank, busts someone out of the hospital, and breaks into an amusement park, all while doing a pretty passable American accent. 
–Jessie Gaynor, Lit Hub social media editor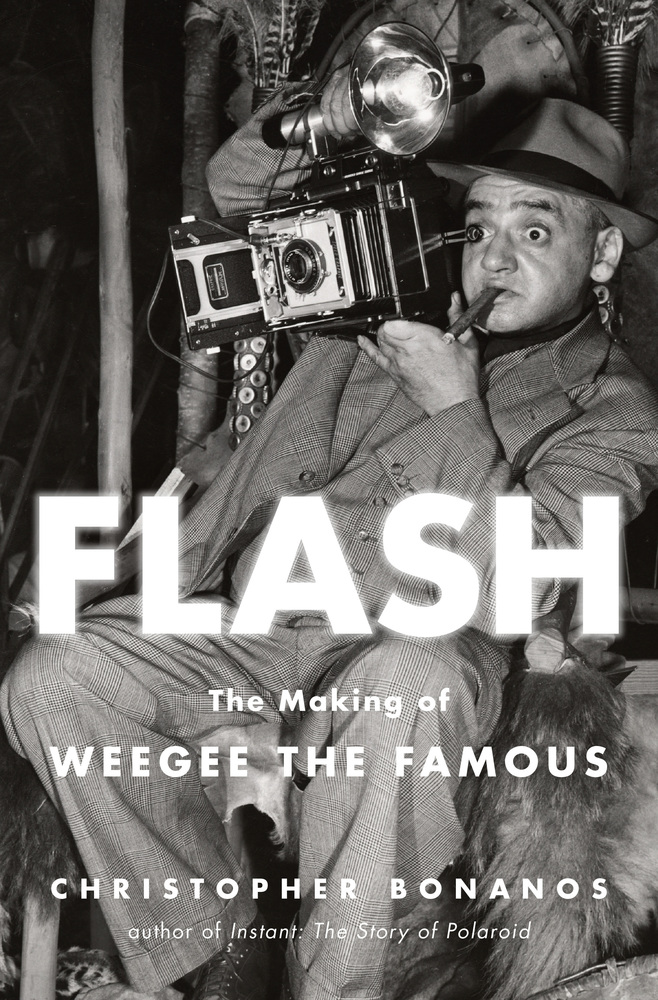 This week I recommend: washing your pillows. Did you know you could machine-wash your pillows? I didn't know this very important fact until about 6 months ago (and for context: I just turned 30). The trick is to dry the pillows in the dryer with tennis balls to fluff them up. If you think this has nothing to do with reading, you're sorely mistaken – many a book has been put down before bed prematurely due to a sore neck and unfluffed pillows. Suffering may be necessary to create great art, but comfort is essential to responsibly consuming it. Also, I'd like to recommend Flash: The Making of Weegee the Famous, by Christopher Bonanos, because everyone deserves to spend a little time reading about one of the 20th century's most humorous figures. As a tidbit of what you will learn from this book: Peter Sellers based his portrayal of a Nazi doctor in Dr. Strangelove on Weegee. What a badass…
–Molly Odintz, CrimeReads associate editor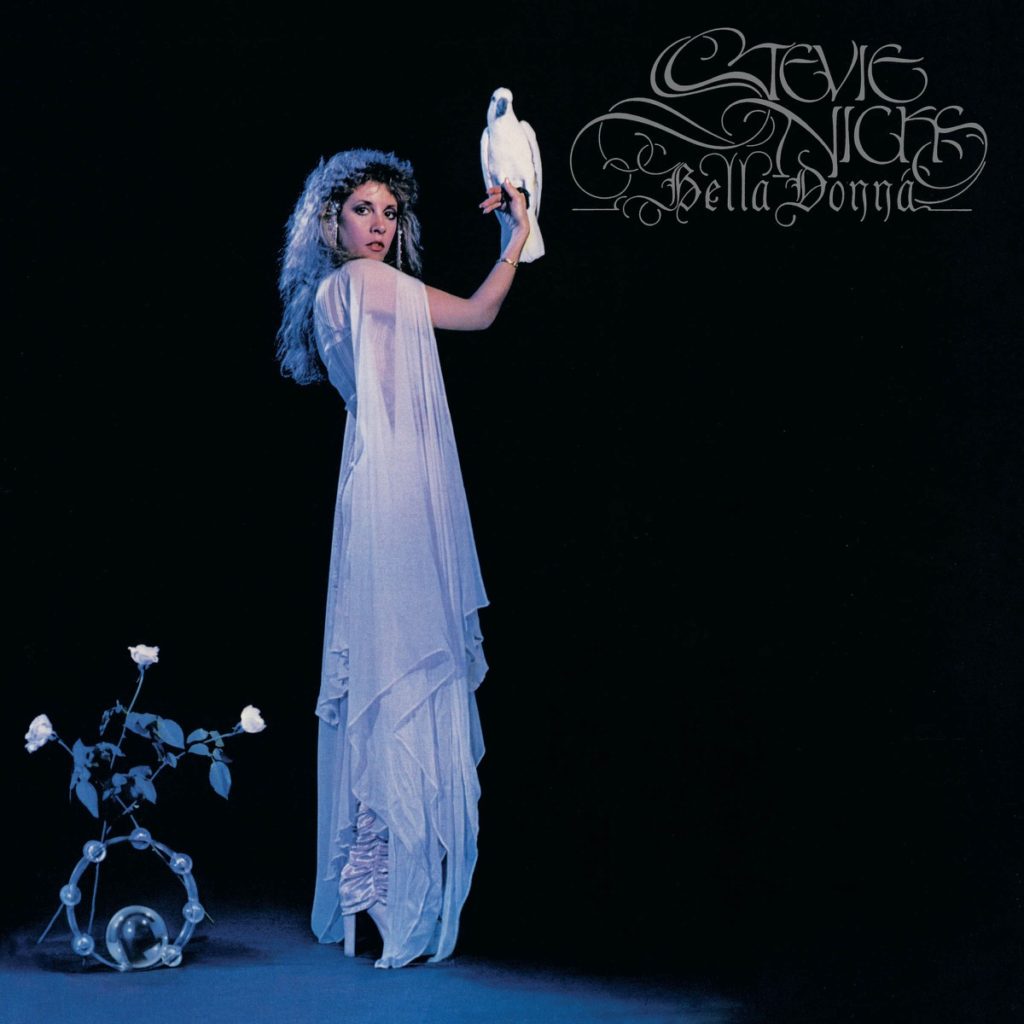 No one can convince me that Stevie Nicks is not a witch. I can choose any album cover to prove my point, but I opted for the above. Partly because Bella Donna was her first solo album and partly because the image of her invokes not only witchiness but also folklore—some say Hans Christian Andersen's Thumbelina—thus sealing in my mind Nicks's ethereal, bewitching nature. My favorite thing in October is to track down old videos and watch her in concert with Fleetwood Mac. But despite her aesthetic, it is with her shaky, powerhouse of a voice that she carries me into her spell. 
–Eleni Theodoropoulos, Lit Hub editorial fellow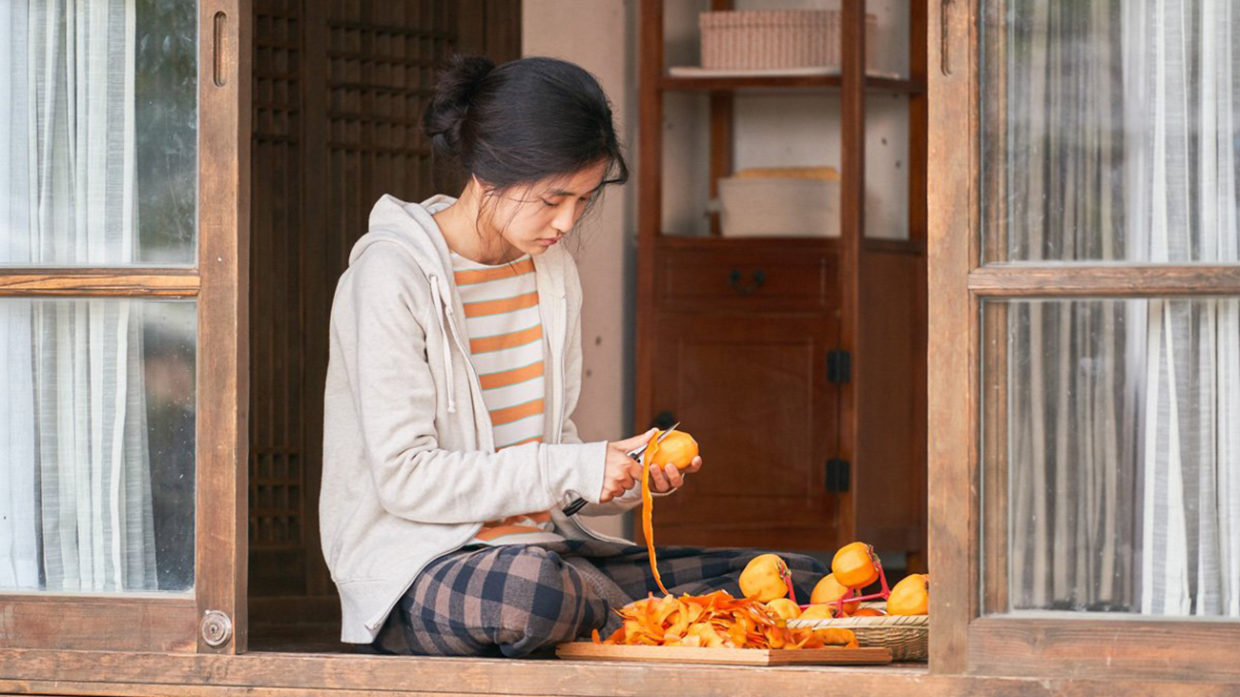 It's almost a season when I'll finally have legitimate, weather-based excuses for staying home and cooking as much as I want, and I can think of no better accompaniment than Little Forest, a South Korean film about a young woman who moves from Seoul back to her rural ancestral home. Disillusioned with life in the city, Hye-won arrives in her small town and soon begins the work of reconnecting to the land where she grew up, the friends she left behind, and the cooking traditions that have sustained her family for generations. This is a visually gorgeous film—it's based on a manga series by Daisuke Igarashi, and under director Soon-rye Yim's eye, Hye-won's work on the land and her domestic routine take on a tranquil rhythm. But it also offers a look at one woman's pathway to self-sufficiency and self-nourishment, a model that came at a time when I needed it.
–Corinne Segal, Lit Hub senior editor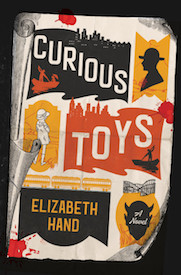 I'm in the middle of Elizabeth hand's new Curious Toys right now, and I'm really enjoying it. It's about a preteen girl who disguises as a boy and joins a gang that hangs out in an amusement park in 1915 Chicago. Our heroine, Pin, uses her unique vantage to identify a strange man in the park, one whom Pin believes is murdering young girls. What seems to be a clever detective story turns out to be something else when Pin meets a man who will become her friend and helper, the real-life writer and artist Henry Darger.
Not known during his lifetime (which he spent working as a hospital custodian, after escaping at age 16 from the tyrannical "Illinois Asylum for Feeble-Minded Children" where he spent his childhood), Darger became famous posthumously for his 15,000-word, fully-illustrated manuscript The Story of the Vivian Girls, in What is Known as the Realms of the Unreal, of the Glandeco-Angelinian War Storm Caused by the Child Slave Rebellion, a gigantic, fantastical epic about entirely about children. Because of his horrific childhood, the brilliant and eccentric Darger considered the well-being of children a very serious matter; he made himself a character in his own book, writing himself as a guardian for them. Indeed, Wikipedia tells me that Darger's tombstone refers to him as a "protector of children." I've been fascinated by Darger for years, so I was enchanted and delighted to find him a character in Curious Toys—but I find it especially meaningfully that, in this novel, he is conceived as being the very thing he wanted to be most: a protector of children.
Double-Feature: I'm also working my way though Jonathan Lethem's 1999 novel Motherless Brooklyn, which is also in its own way about misunderstood loners (Darger is, much like Motherless Brooklyn's protagonist Lionel Essrog, thought to have had Tourette's) doing detective work that becomes highly emotional and personal to them.
–Olivia Rutigliano, CrimeReads editorial fellow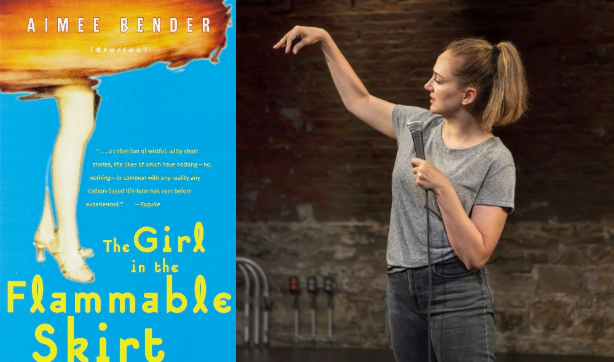 If you are looking for stories that will knock you over with the very first sentence, look no further than Aimee Bender's The Girl in the Flammable Skirt. Look: "My lover is experiencing reverse evolution." She drops you right in. Another: "Steven returned from the war without lips." How are you NOT hooked? I'm in awe of her confident declarations, her precise language, her dry wit. I trust her immediately. This is not unlike the one-woman show I saw last week, Get on Your Knees. It's billed as "the most high-brow show about blowjobs you'll ever see." I believe it. Because, yes, it's about blowjobs but also about the way the penis is arguably the most feminine part of a man's body and about relationships and being a woman and language and storytelling and owning the narrative. Fortunately for me, I saw the show right before it closed. Unfortunately for you, this means I don't know how you can experience Jacqueline Novak's brilliance, other than through this interview she did with Andrea Long Chu, which is also pretty darn good.
–Katie Yee, Book Marks assistant editor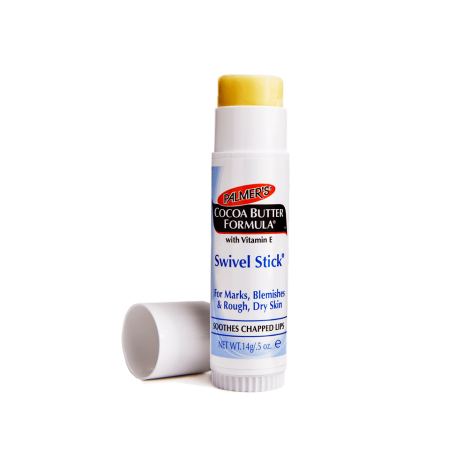 The weather is finally getting cold, and as a swell bonus, I have developed a weird allergic reaction to my eye cream. So my most important recommendation this month is not any of the books I have read or television shows I have watched (I mean, The Challenge is still so good, no one will listen to me) but Palmer's Cocoa Butter Formula Swivel Stick: Ultimate Moisture. This is a product I have been using since I was a teenager; in high school, my friends called it my "glue stick" because it looks exactly like Elmer's glue, and it has been known to alarm people when you pull it out and start swiping it over your chapped lips. But this is what you should do, because it is the best thing in the world for chapped lips. And dry cuticles. And, it turns out, for weird allergic reactions to your eye cream. I mean, I still look like the Cryptkeeper, but at least it doesn't hurt as much, and also it smells good. You are welcome, fellow shoulder season sufferers. You are welcome. 
–Emily Temple, Lit Hub senior editor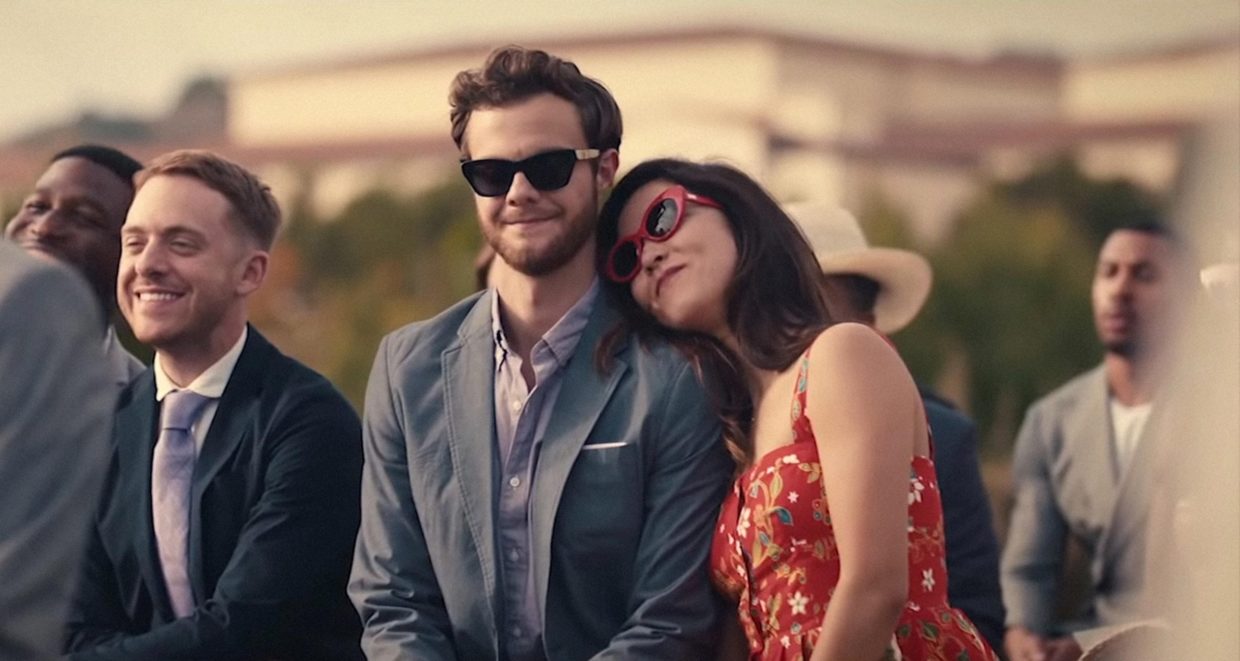 I recommend the hit rom-com Plus One, starring Meg Ryan's real-life progeny Jack Quaid and PEN15 star Maya Erskine.
–Dwyer Murphy, CrimeReads managing editor
---