Lit Hub Recommends: Quarantine Edition
Watch The Godfather trilogy, learn guitar, and make pancakes.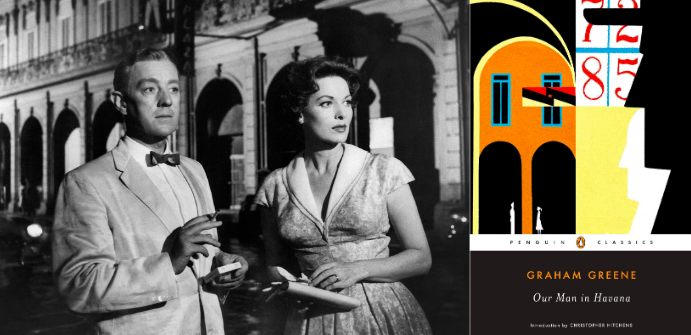 During the quarantine I keep going back to the books of Graham Greene. The Quiet American. The Honorary Consul. The Power and the Glory. They're resonating with me right now, not entirely sure why, although I think there's probably some logic there that I haven't quite deciphered just yet. I'm also wishing that there were a slew of great TV adaptations of Greene, but in the meantime I'll keep watching Our Man in Havana and The Third Man. 
–Dwyer Murphy, CrimeReads Managing Editor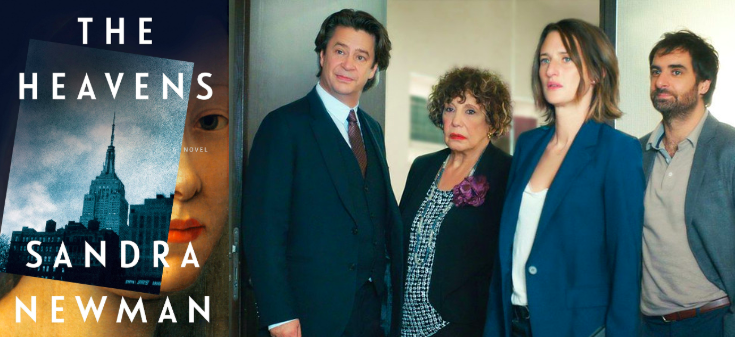 Because I'm fresh out of pandemic preambles (of both the grave and uplifting flavors), I'll just get right into it. Watch Call My Agent! It's a French workplace comedy about a talent agency, and it's not only a complete delight, it forces me to look away from my phone for the entirety of an episode because my French is pretty bad and I need to read the subtitles. The show is clearly a very big deal in France, as evidenced by the fact that very big French stars (Juliette Binoche! Isabelle Huppert!) guest star as slightly sillier versions of themselves (think Extras but dialed back a few notches), and I cannot stop watching it. Except when I'm doing the other things I'm about to recommend to you!
For one, reading Sandra Newman's The Heavens, which has elements of time travel, utopia turning to dystopia (spoiler alert: we're the dystopia), and enough of the 15th century to make me forget the world for a few hours. And finally, I recommend exploiting the talents of your quarantine companions. I am isolating with my husband, who is very good at guitar and who also has experience teaching guitar to children, making him the perfect teacher for me, a complete musical dummy. I got lucky here, but I do think that setting up an in-home skill-sharing program is a very good way to pass the time (if you're lucky enough to have time to pass). Full disclosure, though: my husband has not asked me to share any of my skills, like… saying mean things quickly. Or doing a monster truck rally announcer voice. Any day now, I'm sure.
–Jessie Gaynor, Lit Hub Social Media Editor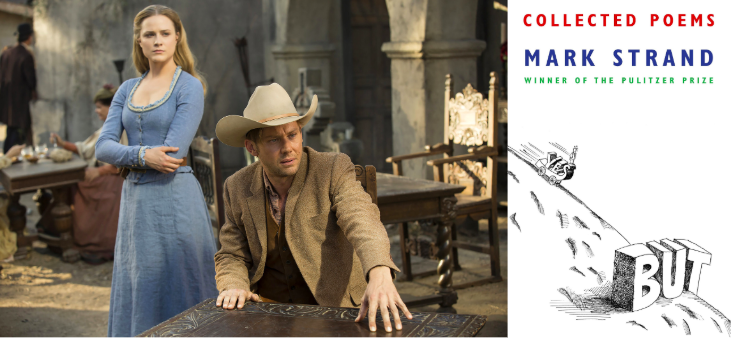 I was listening to Scott Simon talk to Julia Alvarez on NPR this morning about her new book, Afterlife, and I found myself so comforted by a lot of what she was saying. That before the coronavirus, we had reached a kind of breaking point of pressures, on so many levels, and that this horrible moment we're in, if we can survive it, has the possibility to make us a bit better—at least to one another. Alvarez then quoted then a line of Wordsworth:  a deep distress hath humanized my Soul. How much I want this to be true, especially as we're daily presented with a spectacle of a man who can feel nothing but his own pain.
I've been thinking about this conundrum a lot as I've finally begun to watch the TV show Westworld, which is just mind-boggling good, especially Charles Yu's season, the first, in which this Western theme park and its mazes unfold for you, its dimensions growing a bit more sinister with each turn through it. The non-living robots there, whom you first meet as kind of quaint period replicas, are actually captive to a rich and awful class of visitors, who do terrible things to them. They're not really human, their thinking goes, right? One of the season's most fascinating dilemmas is what happens when this group of robots gradually learn (or perform) an awareness that suffering makes consciousness. Sadly, this lesson is not learned by the humans—at least not yet. I've got several more seasons to go, it might bend toward a more hopeful read of human nature. The show raises such a series of profound questions, one so big it helps to dream them in science fiction. That and the soothing heft of Mark Strand's Collected Poems, which I picked up recently after working on Rebecca Dinerstein Knight's warm remembrance of Strand—the poems so much about the maze of consciousness, and the mirages of reality—these are the things keeping me going these days.
–John Freeman, Lit Hub Executive Editor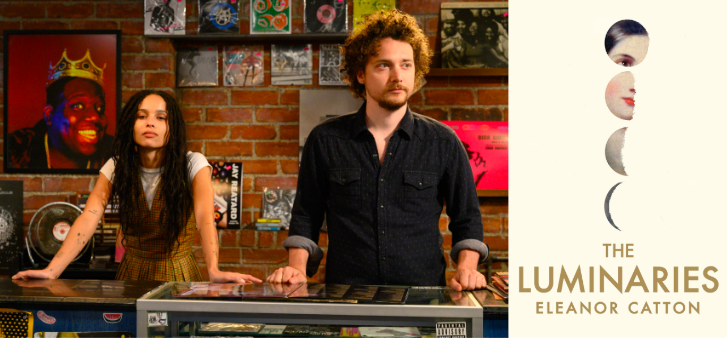 At last, I am slowly working my way through Eleanor Catton's The Luminaries, which one very smart person I know hated and another very smart person I know loved, and I was thus left with no choice but to read it myself. This is my third attempt. I think I finally get it. In the evenings, my household is currently alternating between watching two literary adaptations: Justified (or as we've taken to calling it, "Shooty Show") and High Fidelity ("Soundy Show"). I highly recommend both to the uninitiated . . . though I cannot recommend the combined level of boredom and nihilism that spurs such a lazy renaming of things. 
–Emily Temple, Lit Hub Senior Editor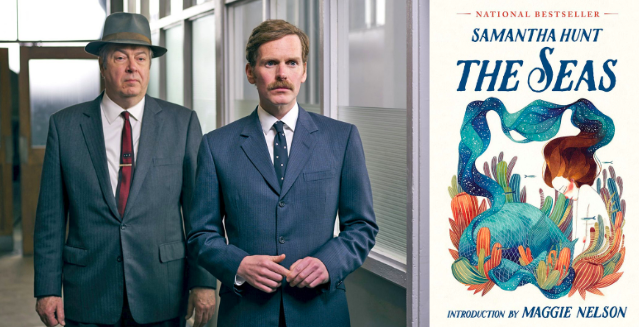 Perhaps because the arrival of summer feels so much like a dream, right now, I've been reading Samantha Hunt's The Seas. I initially started it because I assumed it would take place in warm, maritime-friendly months and I'm actually still not sure if it does. It's about a young woman who lives in a very isolated fishing town with her mother and grandfather. She and her grandfather are building a giant dictionary, but by day, she works for a sardine factory and as a maid at a nearby nautically-themed motel. She suspects that somehow she is a mermaid, and she holds onto this belief as deeply as she pines for Jude, an Iraq war veteran much older than she is, and wonders what has happened to her father, who walked into the ocean when she was a child, and has never come back. It's really a sliver of a novel, but its emotional heft will absolutely topple you.
While at home, I've also been watching the Masterpiece Mystery show Endeavour. It's a prequel to the very long-running British detective show Inspector Morse, and it tells the origin story of the brilliant and often closed-off eponymous detective (Morse, whose first name IS Endeavour). The show is set in Oxford in the 60s-70s, and it's charming. When I'm relaxing, I really like watching shows about morally-uncompromising, steadfast, and humble people who pride honesty above cleverness (I have no patience, none at all, for the "brilliant asshole" detective/doctor cliché), and Endeavor delivers. I should say that I also don't really like shows about "the police" or "justice." But I trust the characters of Endeavour to always do the right thing, and that's my favorite thing about it. Besides being British.
Speaking of "British", I made these scones from Mary Berry's recipe, and I highly recommend them. Don't forget to keep the butter cold so that it melts fully in the oven and the steam will help the dough rise. Use a butter knife to stir the dough instead of a spatula. This recipe calls for mixing-in dried fruit, but I put chocolate chips in mine instead, because I'm a crass American.
–Olivia Rutigliano, CrimeReads and Lit Hub Staff Writer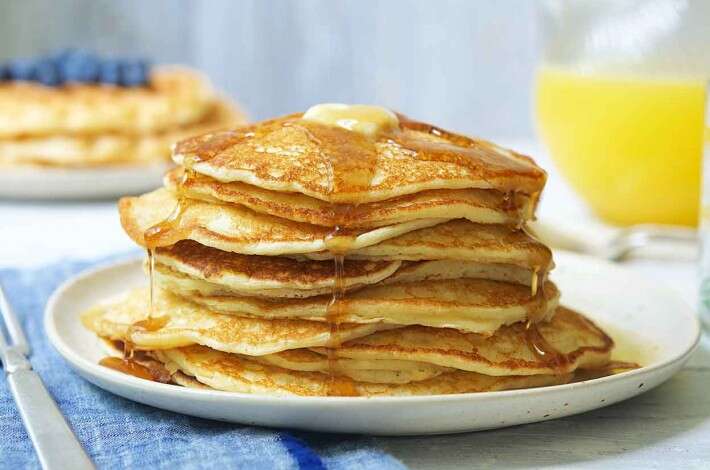 I recommend breakfast! We're all sequestered inside, everything is terrifying, and every aspect of a normal morning routine or life has vanished. Obviously, the thing to do here is make a big deal about breakfast. Here's how I'm doing that: sourdough pancakes (a great way to use the sourdough starter that's sitting on the counter while you work up the nerve to make bread), this ricotta frittata (a great way to ingest ricotta, the world's most perfect food), and chocolate chips (a great way to feel like a little kid while getting a life-sustaining sugar rush). Not usually all at the same time, but honestly, do what you need to do, and remember that breakfast is here for you.
–Corinne Segal, Lit Hub Senior Editor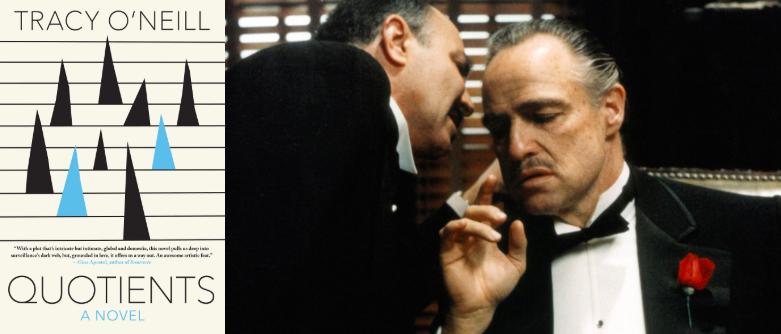 This month I've watched (and can heartily recommend) the Godfather trilogy; Akira Kurosawa's Rashomon, Ran, and The Seven Samurai; about 40 hours of It's Always Sunny in Philadelphia; and the boxing documentaries Kings of the Ring, When We Were Kings, and Unforgivable Blackness: The Rise and Fall of Jack Johnson. I have also read (and can heartily recommend) Tracy O'Neill's Quotients, Mark O'Connell's Notes From an Apocalypse, and Roberto Bolaño's The Savage Detectives. Oh, and I've been listening to a lot of Bowie and Joy Division and singing into my puppy's perplexed little face. 
–Dan Sheehan, Book Marks Editor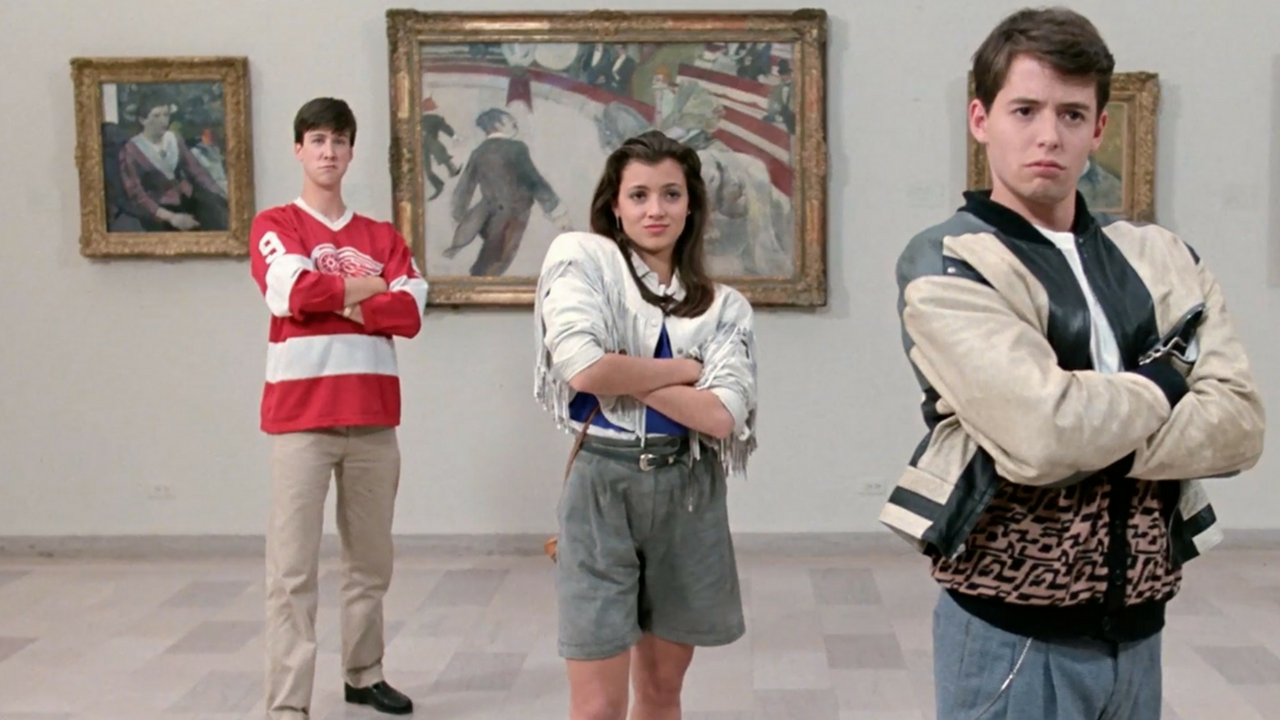 Everything is weird and terrible. And one thing that happens when everything is weird and terrible is that the concept of "guilty pleasure" is banned, canceled, absolutely not relevant. Nothing is guilty — any pleasure to be found in this time is to be seized and celebrated! I personally have been inhaling a bubble-gum flavored cocktail of every sitcom that goes down easy: Parks and Recreation, Jane the Virgin, The Office, Friends, you name it, and I've been balancing them out with a near-nightly movie. I've posited a theory that many of us have chosen one genre of movie in quarantine and have proceeded full force with that genre only — my best friend in London has gone down a rabbit hole of watching only "Scandinavian-noir films", bless her, while my quarantine-partner and I have watched only heist-comedies for the past four weeks. What exactly falls under that category, one might ask? To that I say, what doesn't fit in that category! A heist comedy can be anything you want it to be — we've even gone so far as to deem Ferris Bueller's Day Off as fitting into the genre (he's always one step ahead of the bad guy!). This is all to say that, whatever is getting you through this time, is what I recommend. Find the genre that's in your heart and follow it to the end of the earth (or quarantine, whichever happens first). Though if you'd like to borrow mine, here's a sampling of my favorites: Oceans 11, The Sting, Pirates of the Caribbean (it counts), Fish Called Wanda, The Italian Job, and Charlie's Angels.
–Julia Hass, Literary Hub Editorial Fellow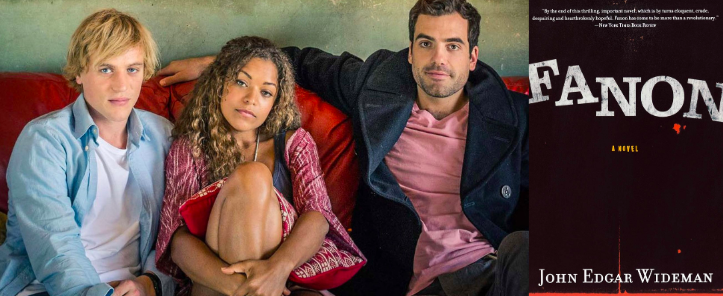 I've found a handful of things that keep me engaged during this time of isolation. One of the books I'm enjoying right now is Fanon by John Edgar Wideman, an unusual novel in which a fictional narrator (sometimes a man named Thomas, sometimes a version of Wideman himself) wonders whether and how he could write a novel about anti-imperialist Frantz Fanon. It has Wideman's trademark cadences and an exploratory rhythm in his sentences that lets him hop between ruminations on narrative point-of-view, post-9/11 US, Jean Luc Godard, his mother, his brother, what it would mean to receive a severed head in the mail… all in all, an earnest and somehow never-too-strange experiment. And, in my honorable mentions: Lovesick, a British sitcom about the well-meaning, if highly dysfunctional love lives of a group of four friends living in Glasgow. Ultimately, it's a show about the necessity of listening to your heart—and the equally important necessity of recognizing that doing so will have consequences for the lives of those around you.
–Aaron Robertson, Lit Hub Assistant Editor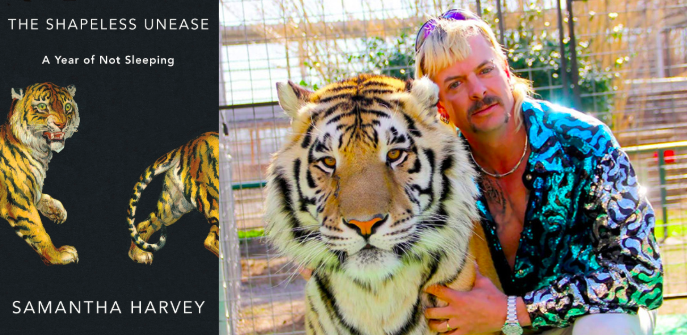 I've been thinking about tigers a lot lately. Partially because of the tiger at the Bronx Zoo that got coronavirus and partially because of Netflix's Tiger King, a wild romp of a docuseries that I'm sure you've heard all about. (I have a theory that's quite different from Julia's theory about what people have been watching in quarantine, which is that everyone wants to watch the same big thing so they feel more connected to The Conversation. Go on, find me one person who hasn't binge-watched this in a day.) The other reason I've been thinking about tigers is because of The Shapeless Unease, in which Samantha Harvey chronicles a year of insomnia. It's rife with fear and anxiety (cue: an amazing passage about tigers and reality) and also has a beautiful bit about the way language can affect our concept of time—the perfect book to pick up this month!
If you're quarantining with roommates, might I also recommend that you become obsessed with the same trashy reality TV show (ours is Love Island), so that you have somewhere to channel all your petty drama. If that fails, I recommend locking yourself in your room, lighting a candle, and listening to some Fleetwood Mac.
–Katie Yee, Book Marks Assistant Editor
---