Lit Hub Recommends: Jaws, Bluets, and The Lovebirds
Featuring TWO shoutouts to Search Party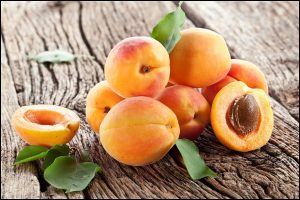 My brain has softened due to the high summer heat, so I have been doing a lot of re-reading and re-watching, which is sort of like a liquid diet for your brain. One of the few new things I can recommend to you is the new season of Search Party, which is very dark and very funny, and which, as I have mentioned on this very site, features a cameo by the great Deborah Eisenberg. I also recommend buying and consuming any fresh apricots you can get your hands on. Underrated fruit. 
–Jessie Gaynor, Lit Hub Social Media Editor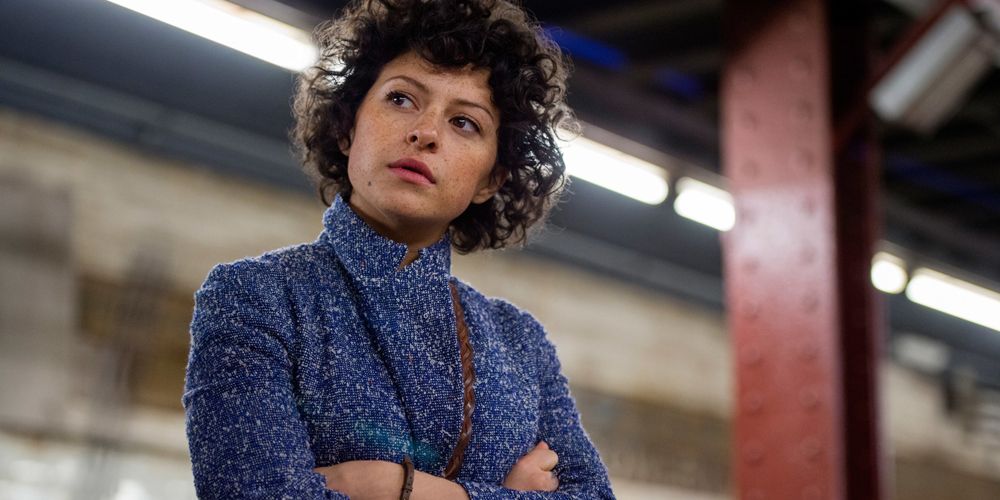 Let me start out by saying, I love Search Party. Seasons 1 and 2 absolutely, no doubt about it, blew my mind, and solidified themselves as two of my all-time favorite seasons of TV I have ever seen. Now that that's out of the way: I just hurtled my way through Season 3 by the skin of my teeth during my week of an HBO Max free trial, and I have to say, I was disappointed. Characters I love didn't have growth, plot points felt trite, I laughed aloud maybe four times. I am airing these grievances here, in my one little Recommends paragraph, because I honestly do not know many people who watch this show, and I just had to say it to someone. I do know this is the downfall of having high expectations: if you believe something to be Perfect with a capital P, it doesn't take much to disappoint, but still! Couldn't 2020 have given me one good thing? Search Party Season 1 and 2 though: hilarious. Stunning. Part millennial parody, part murder-mystery, John Early at his absolute best: you can't ask for more. So what I'll do is recommend we keep rewatching Season 1 and 2 until Season 4 appears, and hopefully makes me forget I ever wrote such a brutal paragraph about my favorite show.
–Julia Hass, Lit Hub Editorial Fellow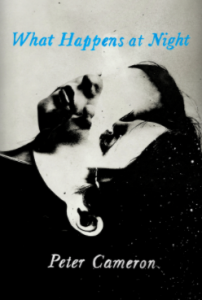 I just finished reading Peter Cameron's forthcoming What Happens at Night, which is basically like a Kafka story and a Wes Anderson movie combined, if you can wrap your brain around that. Suffice to say: it's great. The other great thing in my life this month has been Insecure, which my husband and I finally started watching after months of recommendations from all directions, only to find ourselves completely in love—him with the comedy, and me with the accurate, complex depictions of female friendship.
–Emily Temple, Lit Hub Managing Editor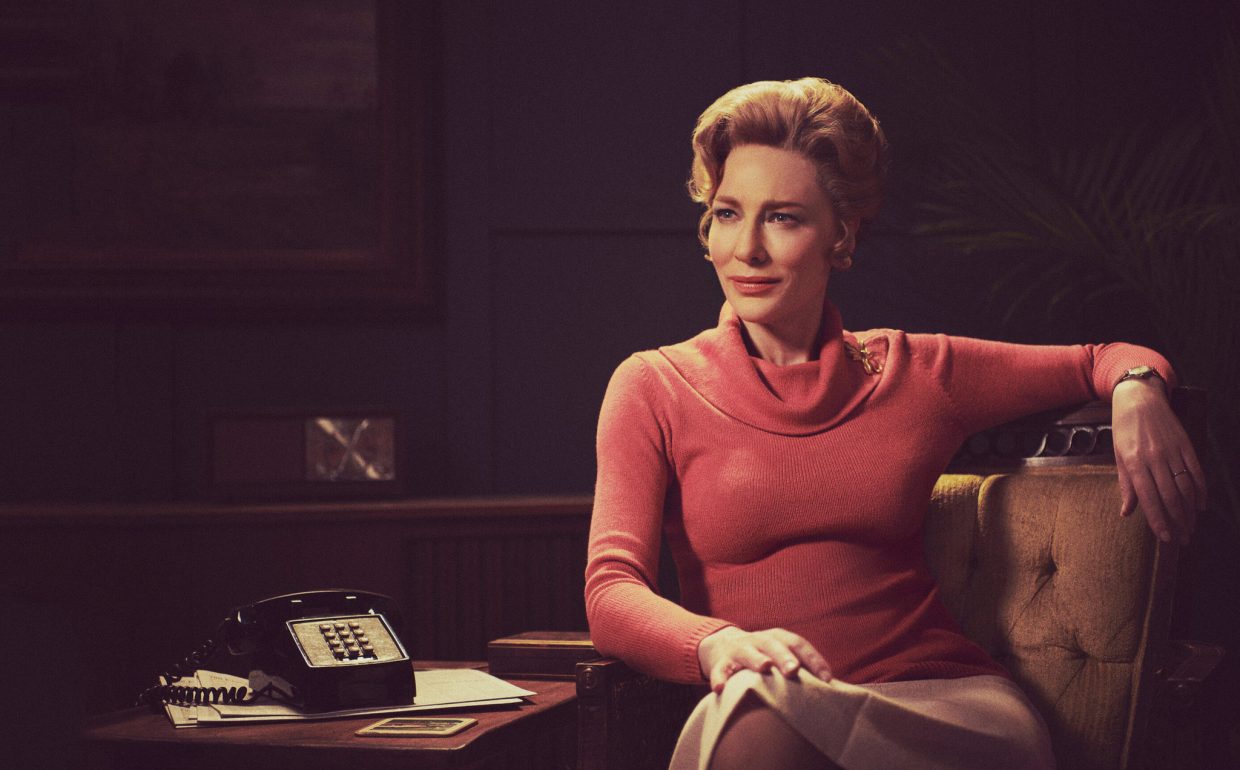 This month, I encourage everyone to watch Mrs. America, which is the best historical miniseries I've seen in, well, ever. Mrs. America is set at the peak of feminist power in American politics—the 1970s—and follows the struggle to get the Equal Rights Amendment ratified, which famously enjoyed the support of a vast majority of the population at the beginning of the decade, only to be defeated by antifeminist lobbying by the 190s. Each episode focuses on one of the principal figures, including Phyllis Schlafly, played to chilling perfection by Cate Blanchett, who spent a decade campaigning against equal rights for women and sowed the seeds of the Reagan revolution. While Gloria Steinem, Bella Abzug (played by Margo Martindale in one of her finest performances), Shirley Chisholm, and Jill Ruckelhaus, each the subject of their own episode, fight to ratify the amendment state-by-state, Phyllis Shlafly comes out of nowhere with an army of antifeminists and lays waste to decades of feminist enterprise. Of course, the real story was more complicated than the one portrayed by the show—it's earned criticism for participating in tokenization and whitewashing even as it calls these practices out, and Gloria Steinem has railed against the show for portraying her as the feminist revolution's insecure bimbo and also blames the failure of ratification on insurance companies, rather than Schlafly's coalition. Still, with a memorable soundtrack and even more memorable lines, Mrs. America will have you long for the days when the majority of Americans were committed to equal rights for women. 
–Molly Odintz, CrimeReads Senior Editor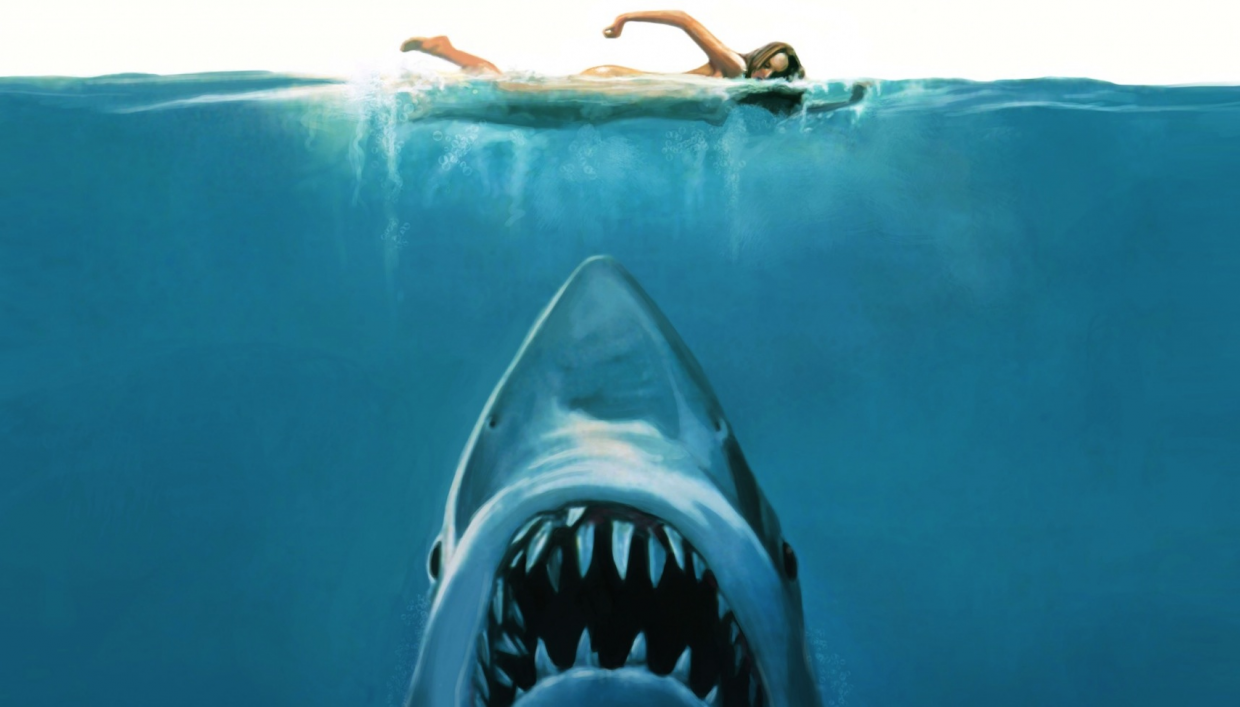 It's that sleepy, muggy time of summer—the kind of atmosphere that always makes me want to reread one of my favorite novels of all time, Gabriel García Márquez's One Hundred Years of Solitude. If you've never read it, you should. It's literary quicksand (somehow both sudden and slow), and you will love it. It is the seven-generation-long-tale of the Buendía family, and their lives in the Colombian town of Macondo. For no reason in particular, my favorite interlude in the novel is when a plague of sleepiness befalls the residents of the town. This is just one of the many moments when the novel plays with time; the events are generally linear, but they also exist together in a kind of liminality causes time to circle, double-back, stop, and escape. It's a perfect read for a year that has gone by so quickly (it's JULY?) made up of days that crawl by so slowly, in a moment in human history that seems to be a repetition of others that have come before. And, you know, "solitude."
Anyway, One Hundred Years is tiding me over quite nicely until the day Megha Majumdar's A Burning finally arrives. I expect I'll have a few things to say about that one, this time next month.
Also, everyone finally seems to be realizing how JAWS is the most emblematic movie for our times (JAWS contains multitudes) and… yeah. It is. It is the best movie and its symbolism knows no bounds. Watch JAWS. I once saw an excellent t-shirt that said something to the effect of "it's important to vote in your local elections because the Mayor in JAWS 1 is still the mayor in JAWS 2." And that's true, and even further proof that JAWS is deeply a film about a government that's happy to let people get killed so that businesses can make more money. But it's also about a million other things.
I also recommend THIS chocolate chip banana bread, and I recommend not using whole-wheat flour when you make it. Bake it for like 40 minutes, though, or the middle will droop.
–Olivia Rutigliano, CrimeReads and Lit Hub Staff Writer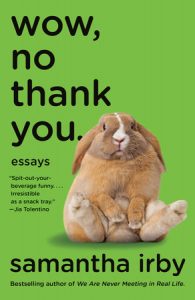 The theme of my recommendation is laughter. We need as much joy as we can get these days. For a genuinely great time, I highly recommend Samantha Irby's Wow, No Thank You. I have been reading it during my lunch breaks, and it feels like those conversations in the kitchen with your beloved colleague-turned-best-friend. You commiserate, you hate everything together. But also: something about it gives you the renewed energy to carry on with your day. If you want a movie that will make you laugh, I recommend watching The Lovebirds, a rom-com (heavy on the com!) about a couple that accidentally becomes an accomplice in a murder. Because they're not white and this is America, they obviously can't not go to the police, so they have to figure it out themselves. Issa Rae graces the screen with her presence and comedic timing, alongside Kumail Nanjiani, whose rants about the dumbest things are incredible. This is relationship goals. They have legitimate arguments over whether or not they could win The Amazing Race. (I also recommend NOT starting this fight with your significant other; you will have your sense of geography insulted, and it will almost ruin the evening.)
–Katie Yee, Book Marks Associate Editor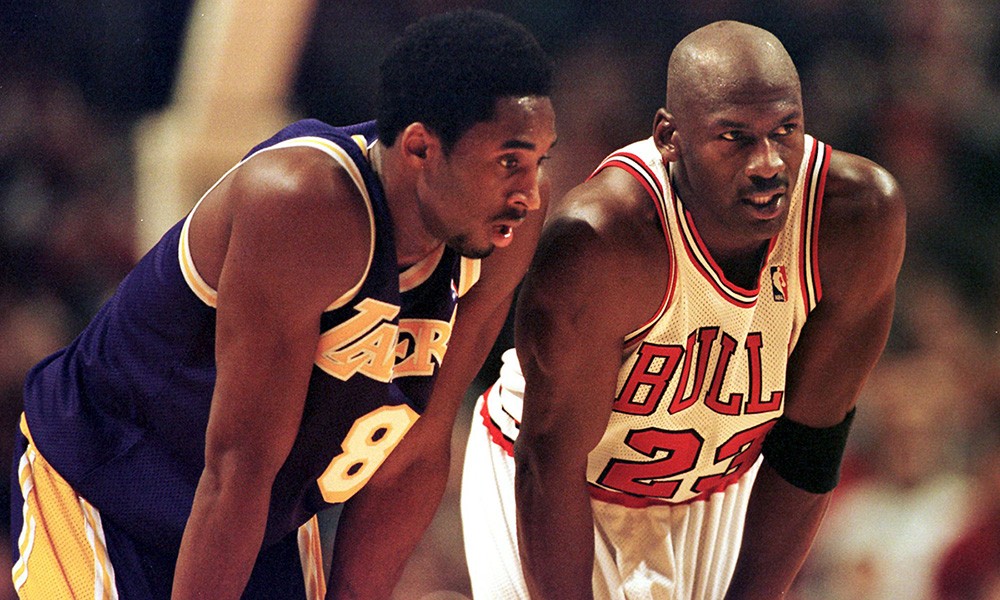 The year Michael Jordan entered the NBA draft I was 10 years old and 5 feet tall. In the next three years, I grew another foot, by which point I truly believed I was destined for the NBA. Not because I was all that good, but because I lived in the era of Jordan. Has a human ever been that graceful? He made superhuman things seem easy—he also made flight seem possible. Why not take off just below the free-throw line and switch hands at the last minute on a lay-up? Who else had to duck while dunking in that era? Watching the multipart series of him on Netflix has been such a happy trip down basketball memory lane, but also a reminder of how he became that extraordinary, at what cost, and all the unbelievable horseshit he had to put up with from Chicago management.  
–John Freeman, Lit Hub Executive Editor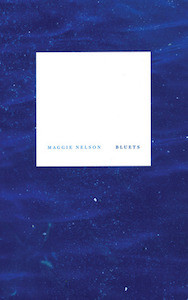 This month I'm recommending Bluets—Maggie Nelson's hypnotic fragmentary ode to the color blue/elegy for the loss of a transcendent sexual relationship—and The Man Who Killed Hitler and Then the Bigfoot—the little-seen and surprisingly emotional 2018 indie about a world-weary pensioner (Sam Elliott) reconnecting with his brother, pining for the loss of his great love, and, at the behest of the government, reluctantly hunting down Bigfoot in the Canadian wilderness. 
–Dan Sheehan, Book Marks Editor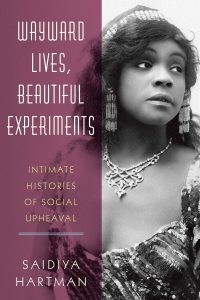 It's hard not to think of Saidiya Hartman's work after the speech at Mount Rushmore. Today, histories are vaguely, grandly evoked and the symbolic weight of national heroes often supersedes the intricate minor details of their lives.  Hartman, a cultural historian, won a National Book Critics Circle Award for Wayward Lives, Beautiful Experiments (2019), an account of Black intimate life and social revolution in early 20th-century Philadelphia and New York City. Hartman closely narrates the lives of "troublesome women" and rebels who queered traditional definitions of resistance. Somewhere within the despairing framework that white society erected around the minds and bodies of Black women, they found room to riot. Hartman writes finely of archival silences and knowledge gaps in Black history. In poring over the documentation that remains of these women's lives, Hartman redeems them from the status of cold, sociological ciphers. 
–Aaron Robertson, Lit Hub Assistant Editor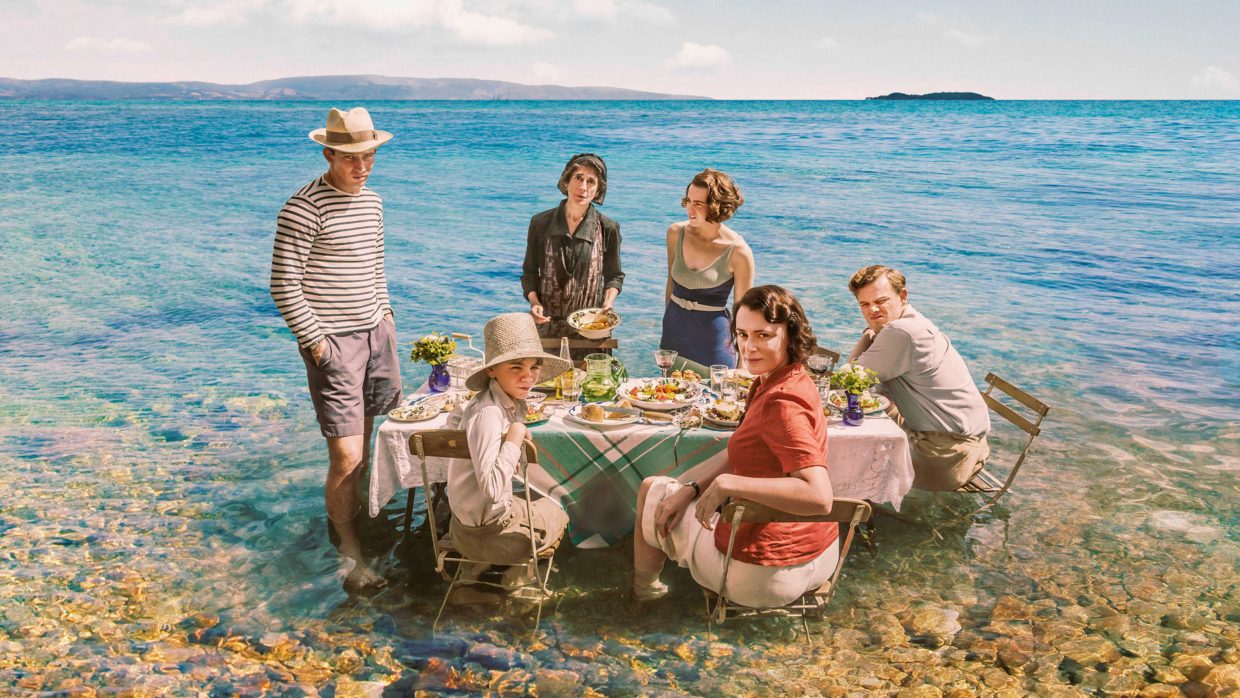 The Durrells in Corfu.
It's what your Mom and I are enjoying during the lockdown.  
–Dwyer Murphy, CrimeReads Managing Editor
---