Lit Hub Recommends: Janelle Monáe, Cold War, and a Palestinian Cookbook
Also: Books to Give You Hope, Books to Make You Cry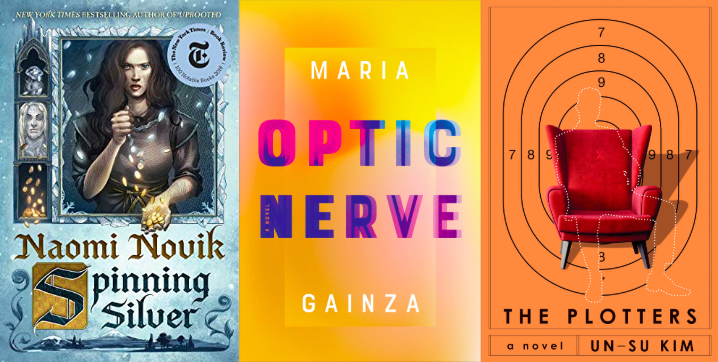 This month, I read three very different novels in quick succession: first, Naomi Novik's Spinning Silver, a very loose retelling of the Rumpelstiltskin story but elevated and moving and a serious page-turner (who knew), which some people have classified as YA but is one of those books that makes me not understand the definition; second, Marina Gainza's Optic Nerve, a transcendent, associative novel that is about art in the most compelling, fascinating way, and which I found to be Sebaldian, Cuskian, and Gainzaesque in equal measure; third, Un-su Kim's The Plotters, translated by Sora Kim-Russell, a weird and delicious and violent crime novel about a society of assassins, some of whom meet in an old library, being led by a shadowy network. What are my tastes in literature, you ask? Who knows? The only thing I can tell is whether a book is good, and all three of these are very good indeed. 
–Emily Temple, Lit Hub senior editor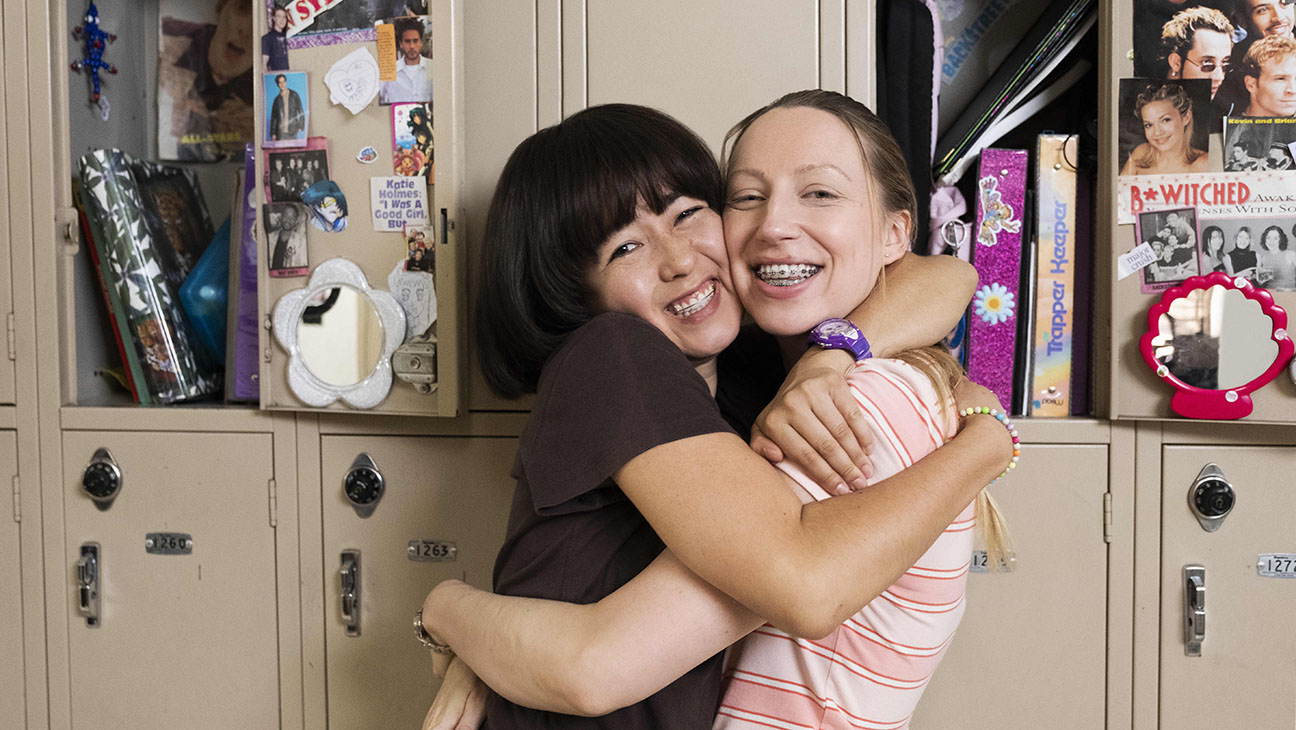 There are so many movies and shows about the misery of high school but the (in my experience) much stronger misery of middle school is just beginning to get its Hollywood due, with last year's Eight Grade and now, the excellent Hulu comedy Pen15. The show's lead actors are also its writer/creators, and while I would ordinarily balk at two 30-year-old women playing 13-year-olds (in a cast of actual 13-year-olds), it's a testament two both them and the show that it actually works. The show captures the almost unbearable awkwardness of middle school, but never feels like The Comeback-style cringe porn (which I love, but which I know isn't everyone's bag). It's set in the late '90s–early 00s, so there's no commentary on social media, though there is an almost too-real AOL chatroom episode. Watch it, and thank whatever you believe in that those days are behind you.
–Jessie Gaynor, Lit Hub social media editor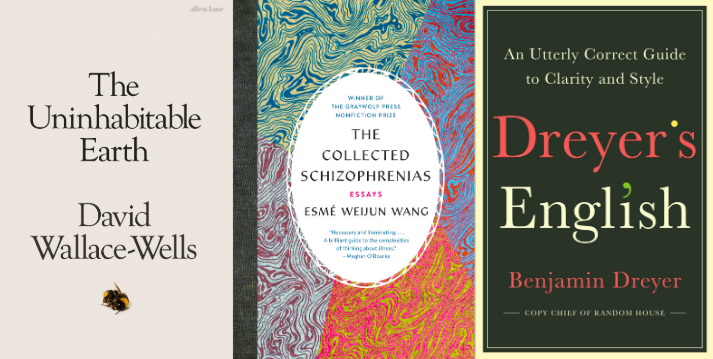 Sometimes (all the time) people in publishing get really excited about galleys and reading books way ahead of when the general public can get their hands on them. Which I completely understand—there are so few opportunities for publishing people to feel like the cool kids. But lately I've been behind, so I'm reading what all the "regulars" are also enjoying. My recent train book has been David Wallace-Well's newly released book on climate change The Uninhabitable Earth (which is, to quote a colleague, a great panic-attack inducing read). I can only feel "We're all doomed" one chapter at a time (and guys, we are really f*cked), so I've been alternating commutes reading Esmé Weijun Wang's memoir-in-essays The Collected Schizophrenias, which gives me a certain kind of hope for the human race. Wang explores not only her own experience with schizophrenia, but the way pop culture, support groups, and the medical community encounter the illness. As I've just moved house, everyday is punctuated by less interesting reading as well (refrigerator measurements, couch fabric descriptions). Did you know that an 18 cu. ft. capacity fridge, can "store up to 18 bags of groceries"? Why is that the way they describe it? Do they mean the groceries are in the bags when they are then stored in the refrigerator? I don't think that's a good unit of measurement. Which made me think of Random House Copy Chief's new style-guide Dreyer's English, which I also read this month, a sassier Strunk and White where Dreyer emphasizes specificity and clarity—I wonder what he'd think about those 18 bags.
–Emily Firetog, Lit Hub deputy editor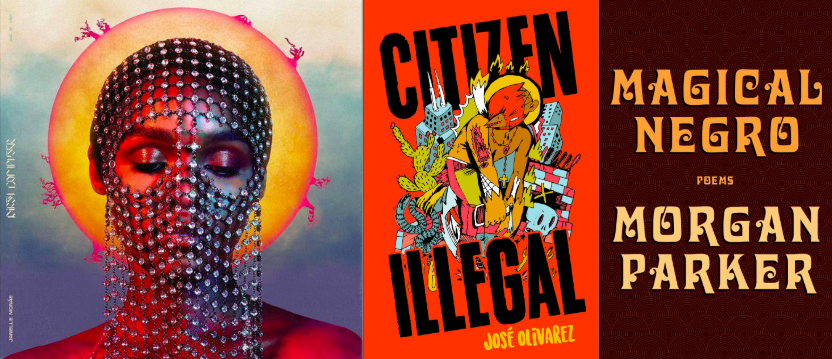 I recommend Janelle Monáe's incredible, Grammy-losing(!!!) album/"emotion picture" Dirty Computer. It is a distillation of everything in Janelle's career so far—it seamlessly fuses all of her musical influences, showcases her narrative prowess, and directly deals, for the first time, with her coming-out—and we did not deserve it. I also recommend José Olivarez's debut poetry collection Citizen Illegal. José's poetic voice is both blunt and subtle, tongue-in-cheek yet earnest, casually subverting the language of categorization used to discuss a broad range of themes in "the immigrant experience"—race, class, nationality, love, optimism, the American Dream. Lastly, I recommend Morgan Parker's latest collection, Magical Negro. All I can really say is this: Be ready to ugly-cry multiple times.
–Kevin Chau, Lit Hub editorial fellow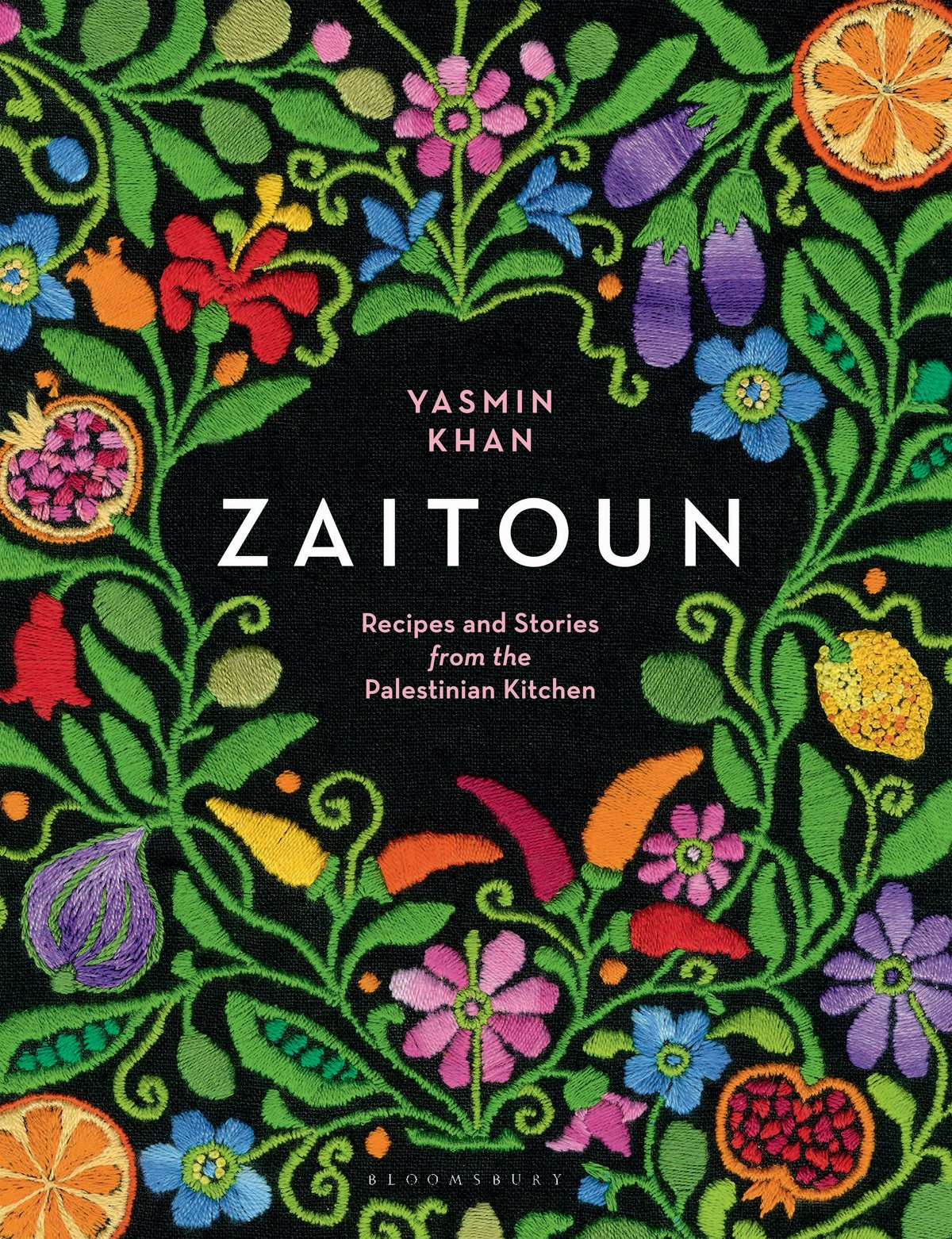 If you have encountered me at all in the past month, I have most likely taken the first available opportunity to launch into a long, detailed rant about my newest cookbook. Zaitoun: Recipes and Stories from the Palestinian Kitchen is a gorgeous introduction to Palestinian cuisine and culture, presenting recipes alongside essays on how food intersects with social life, politics, and family in Palestine. Yasmin Khan, who previously worked on human rights issues with NGOs and grassroots organizations, welcomes readers to reflect on this history and the significance of food in sociopolitical issues. As a home cook who balks at the seemingly-endless ingredient lists that I find in many recipes, I found the recipes themselves approachable and straightforward, and the book also serves vegetarians and non-vegetarians alike. If you need me in the foreseeable future, I'll be in my kitchen.
–Corinne Segal, Lit Hub senior editor
There have been four things I have loved in the last five weeks (which seems like a lot to love in so short a time, but I have a big heart).
On the tv
Flowers (Netflix) is a dark tragicomic series about an eccentric English family unmoored in the wild and ugly countryside grappling with their utter failure as both artists and people. And yet! Withnail and I as a Wes Anderson ensemble with script-doctoring by Philip Larkin. All that AND the luminous Olivia Colman.
On the hifi
Better Oblivion Community Center is a collaboration between aspiring dad-rockist Conor Oberst and singer-songwriter Phoebe Bridgers (whose debut, Stranger in the Alps, is brilliant, and also fuck Ryan Adams). Age—if not kind—has at least been good to Oberst, giving him the kind of grizzled, lyrical wisdom he thought he had when he was trying to pull this shit off 20 years ago. And Bridgers is just a genius; she could collaborate with a tech billionaire and make him seem cool.
In a book
The Heartbeat of Wounded Knee, by David Treuer, is the rare BIG HISTORICAL BOOK that balances human intimacy with grand ambition. Conceived in response to Dee Brown's 1970 classic, Bury My Heart At Wounded Knee—a necessary and seminal revisionist project that brought to the mainstream the reality of Indigenous suffering at the hands of white Europeans—Treuer, who is Ojibwe, uses the eponymous massacre as a starting point to construct a hopeful counter-narrative of Native life that, though rife with injustice and depredation, resists being confined to dimensions of suffering.
In a smaller book
It's never a bad time to read Adrienne Rich's "21 Love Poems," but in the depths of winter, when one might be lonely, recording them as messages for the one you love (who may or may not be on the other side of the world) is particularly good. But these are so much more than love poems in the classical sense, as they map over all the rough and lovely terrain of life with another person: its exultations, its furies, its domesticity, its corporeal mess. These poems recognize that though we—and more importantly the ones we love—may be hostage to the world's indifference, we do not face it alone.
–Jonny Diamond, Lit Hub Editor in Chief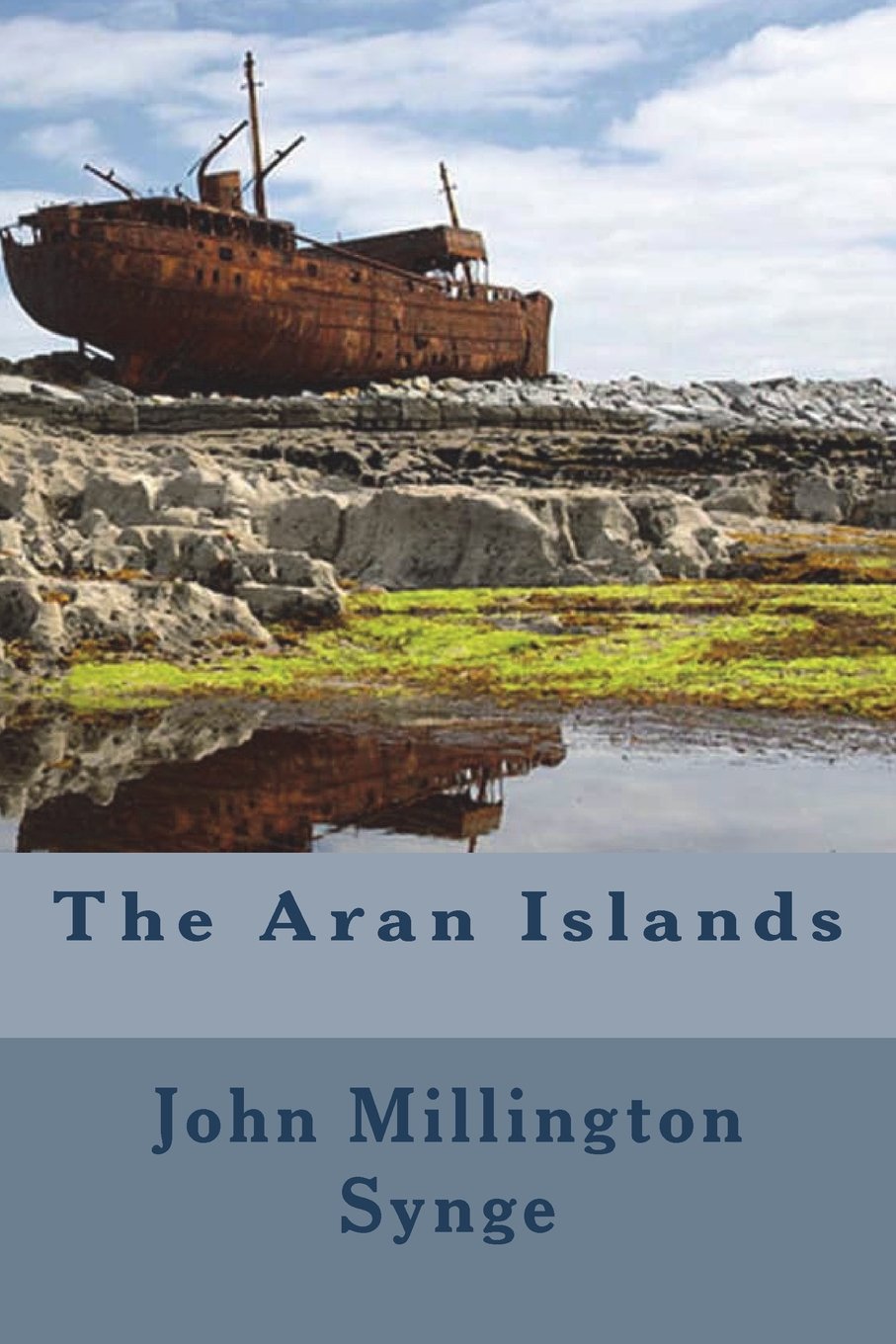 I've spent a sizable chunk of the winter reading accounts, both scrupulously researched and wildly embellished, of life on Ireland's western islands in the early part of the 20th century, and so my cultural recommendation this month can be attributed to the season-long rabbit hole from which I have yet to emerge. The Aran Islands is Playboy of the Western World author J. M. Synge's diary of his time spent living among the peasantry of Galway's wave-battered island chain from 1898-1902. Like his friend and peer W.B. Yeats, Synge was both a dyed-in-the-wool romantic and a member of the Irish Protestant upper class, and so his stranger-in-a-strange-land observations are a wonderfully entertaining mixture of condescension bordering on othering (the words "primitive" and "savage" appear more than once) and admiration bordering on fetishism (he pretty much thinks the islanders are magic). There's genuine warmth and affection between the wide-eyed playwright and the people of Aran, though, and for a 112-year-old anthropological study, The Aran Islands is actually quite sweet. 
–Dan Sheehan, Book Marks editor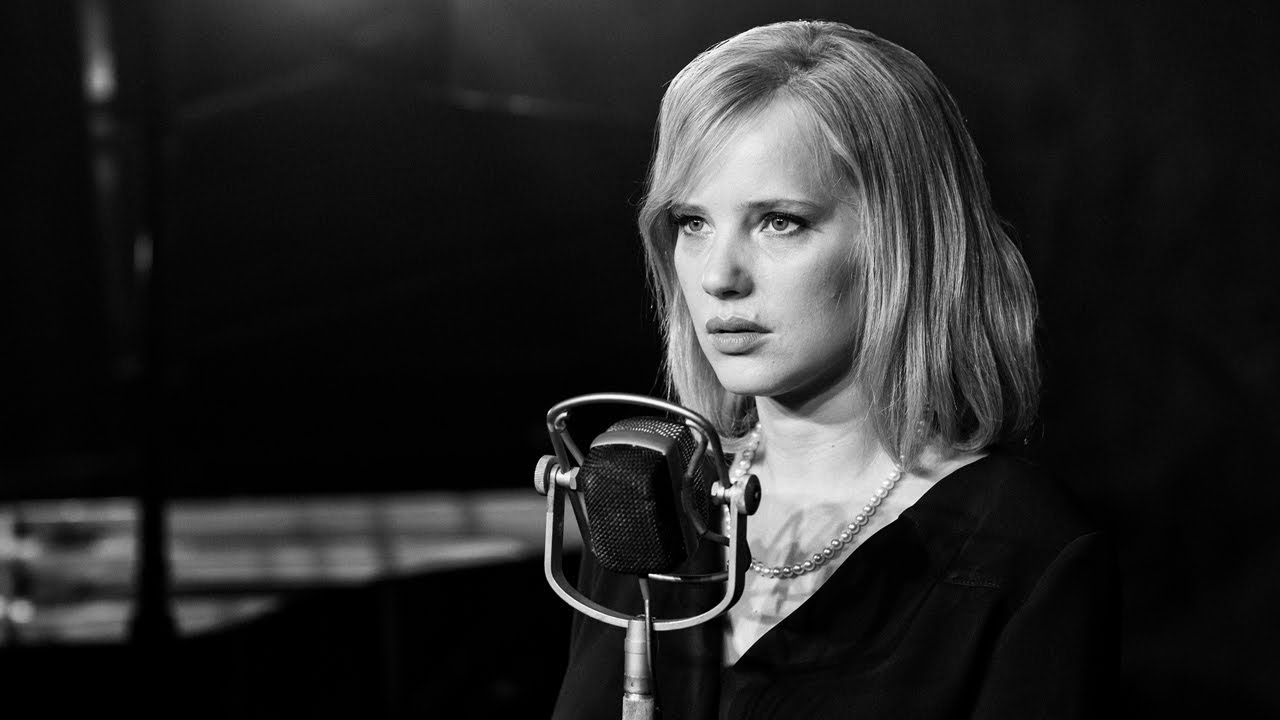 With February dragging and temperatures fluctuating between spring and subfreezing, I have spent not one, but Two consecutive Saturdays at BAM seeing the same movie: Cold War, the latest from Polish director Pawel Pawlikowski (Ida) is good—it's really good even—but sometimes, in the dead of winter, more than a good movie, what you need is a movie that checks your boxes. It may not sound romantic, but at the end of a long week, sometimes you just want to know what you're going to get; and that doesn't mean Cold War is predictable, but it includes the elements that together almost always amount to a Story I Will Like: dissident artists, postwar Europe, epic love stories, propaganda, austerity, Polish folk tunes, Paris, exile, cosmic irony. It pairs well with contraband Reese's. 
–Camille LeBlanc, CrimeReads editorial fellow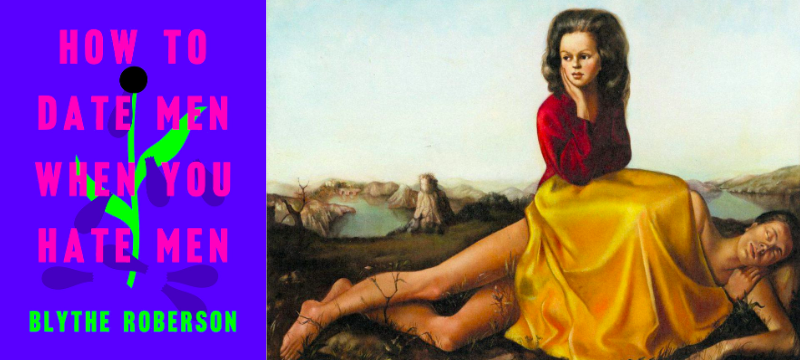 I've wanted to visit the Museum of Sex ever since Patti Stanger sets her friend up on a date there in the hit reality show Millionaire Matchmaker. Granted, that happened many years ago but I've been doing that thing where, if you live in a place, you feel like you have infinite time to do things like go to museums in that place. A few weeks ago, I went for the first time and was blown away by the Leonor Fini exhibit: Theatre of Desire. Leonor Fini was an Argentinian surrealist painter and writer, who for some reason I had never heard of but who is famous for her depictions of strong women. Speaking of which, I'd like to recommend comedian Blythe Roberson's How To Date Men When You Hate Men—which isn't so much a how-to guide as it as a hilarious rumination on dating today, seasoned with fun personal anecdotes. While I don't disagree with Lauren Oyler's criticism in Bookforum (which I also recommend reading alongside this book), sometimes you're just in the mood for something that feels like a conversation with a funny and unlucky-in-love friend, like finger-guns on the page.
–Katie Yee, Book Marks assistant editor
---