Lit Hub Recommends: Frankenstein, The Witch, and Nick Cave
Another Week, Another Staffer Gets Sad with BoJack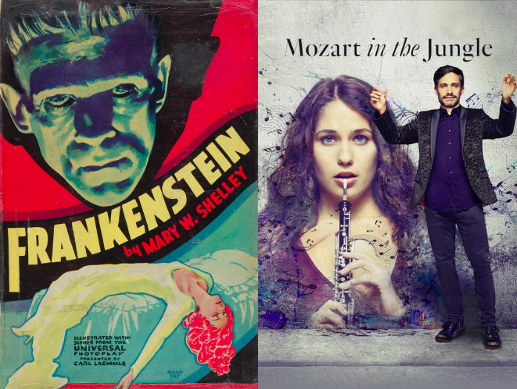 This week I'm recommending two things set within a couple of miles of one another in midtown Manhattan. The first is the Morgan Library's It's Alive: Frankenstein at 200 exhibition, which commemorates the bicentennial of Mary Shelly's magnum opus—to my mind the greatest horror story ever written (come at me, Bram Stoker). The exhibition contains a selection of art and artefacts of the era (including portions of the original manuscript, an author-annotated first edition, creepy scientific instruments, and Henry Fuseli's iconic Nightmare painting), as well as an array of classic film posters from the 1931 Boris Karloff movie and its sequel. My second recommendation is the delightful Amazon comedy series Mozart in the Jungle, which follows the exploits of a talented young oboist (Lola Kirke) as she tries to stay afloat in a New York Symphony helmed by the mercurial Mexican super conductor Rodrigo De Souza (Gael García Bernal). Every minute of this show, which also stars Malcolm McDowell as the volatile former conductor and Broadway legend Bernadette Peters as the president of the Symphony, is charming as hell.
–Dan Sheehan, Book Marks editor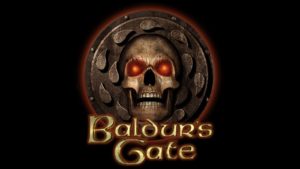 Every year, when it begins to get cold, I indulge in my favorite tradition: playing through what, at home, I refer to exclusively as My Game, but is better known to the universe as the classic Dungeons and Dragons-based role playing computer game Baldur's Gate. And then, of course, there's Baldur's Gate II, which is even better, and which I play immediately after the first, so as to experience them continuously. The game is so expansive and the gameplay so flexible that every year the story is a little different. I could make an argument that this is a creative enterprise because RPGs are interactive storytelling (they are) but really I do this because I grew up on fantasy literature and the even classic-er computer game Realmz (also D&D-based), and as an adult, I find that these things still delight and enchant me, which is just what I need in the colder months, when I have to both wake up and come home in the dark. So starting this month, I will play (and apparently recommend) My Game.
–Emily Temple, Lit Hub senior editor
Article continues after advertisement
Some weeks ago, Shirley Barrett wrote an essay for this very website about getting diagnosed with cancer after she wrote a novel about it. It's a wonderful piece, charming and darkly funny, and since then I've been excited to read said novel, The Bus on Thursday. Given my tendency to avoid action in all but the most dire cases, I was very excited when a free copy crossed my path. I've been reading it on the subway (on Mondays-Fridays), and it's a complete delight. A little bit Bridget Jones, and little bit Pulling (Sharon Horgan's outstanding pre-Catastrophe BBC show, which is another thing I capital R-Recommend), a little bit madcap horror (is that a thing?) and so readable I've almost missed my stop more than once.
–Jessie Gaynor, Lit Hub social media editor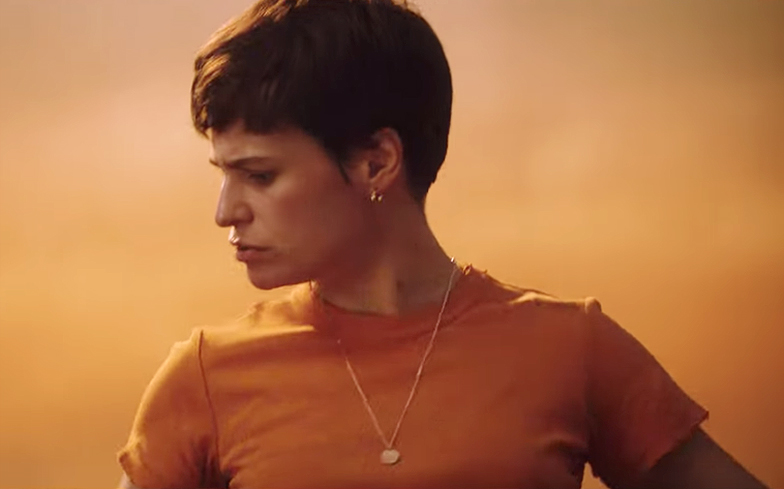 The first time I saw the music video for "Girlfriend," a single from Christine and the Queens' latest album, I was dazzled by the swagger, sultriness and physicality that has made the band and its leader—Héloïse Letissier, now known as Chris—stand out as a force in electronic pop. This week, I haven't been able to listen to anything else. Wielding masculinity and vulnerability in equal measure, Chris sings of longing, of anger and the pain that comes from searching for understanding. The album is a witness to the joy and complexity of queer life, a refute to binaries of all kinds, and the best soundtrack for my pretend-French fantasies.
–Corinne Segal, Lit Hub senior editor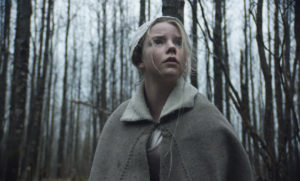 This week, I'd like to recommend a dive into tvtropes.org – not dot com, but dot org, so you know it's for real. TV Tropes feels a bit like Wikipedia's trashier, more cynical cousin, or academia's happily divorced sister who tells it like it is, or maybe just IMDB when it gets wasted. While I could spend hours perusing through this informative and hilarious website, I of course have a few favorites. Forget doesthedogdie.com – if you go to the Sorting Algorithm of Mortality page on TV Tropes, you'll be able to form a reasonably accurate predictions about each and every character's likelihood of mortality! Curious about if an annoying trope will ever die? Check out the Cyclic Trope page. Curious about historical tropes? Check out the Oldest Ones In The Book page to learn about tropes in the context of the societies that invented them. While many tropes are so essential to storytelling that they will never go away, there's plenty of cautionary tales found on this website, and I recommend it to any author hoping to avoid cliche (or perhaps come to terms with a world full of tropes and cliches). Also, I'd like to recommend the film The Witch – supernatural horror is always best when it is grounded in the superstitions and suspicions of the time, and this period piece set in New England in the 17th century excels at highlighting the terrors of the natural world, as well as the harsh terrors of Puritanical society.
–Molly Odintz, CrimeReads associate editor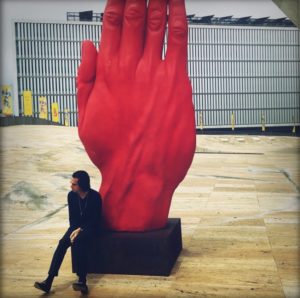 It feels a little odd that I've managed to go this long without sneaking Nick Cave into every Lit Hub Recommends, but I'm never not listening to or reading any of his numerous projects and it's seemed superfluous to recommend something I do all the time. That said, last Friday I set out to see Nick Cave and the Bad Seeds in concert, and I absolutely recommend seeing them live. The band seemed a little less energetic than usual but still put on the stellar show they're known for—the friend who came with me had never seen them live before and said that if they were tired, he couldn't tell. I've also been enjoying The Red Hand Files, an AMA site open to the public that's effectively a collection of Cave's musings on everything from writing to grief. While I haven't read all of the Files yet, this one might be my favorite (and contains a "psychotic little dachshund" named Nosferatu). If you'd rather read the things Nick (mostly) makes up, there's some of that right here on LitHub!
–Miriam Kumaradoss, Lit Hub editorial fellow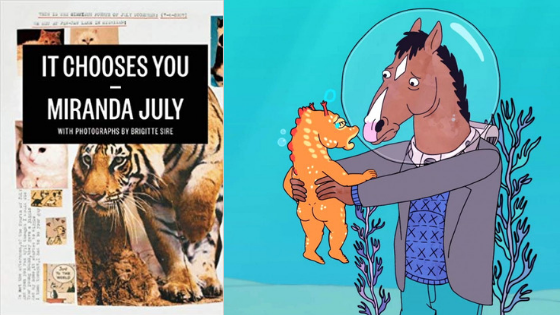 This week, I've been a procrastinator, so I'm recommending It Chooses You, in which Miranda July is also a procrastinator. Instead of working on her screenplay, she leafs through The PennySaver and goes to interview the people who've placed ads in it. The people she finds are weird and wonderful. I'd also recommend hiding out in your room and burrowing into the sweet, sad, satisfying sorrow that is BoJack Horseman. I'm definitely very late to jump on this train (at least two others have recommended this before me), but I think it's worth repeating. I recently saw the "Fish Out of Water" episode, which is striking because it has pretty much no dialogue; it's oddly moving. Come for the hilarious visual puns (the news network is MSNB-sea and all the anchors are sea critters, there's a Navy seal that's actually a seal, I could go on) and stay for the relatable sense of regret and self-loathing.
–Katie Yee, Book Marks assistant editor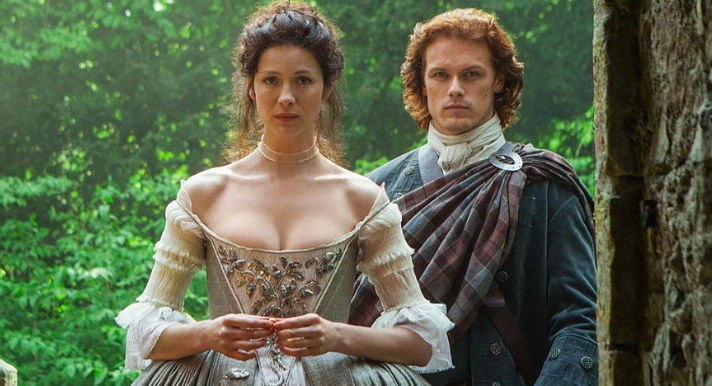 The days are getting short and the light is leaving us. Unlike my colleague above, I have no interest in actively pursuing sadness or sorrow, regardless of how sweet it may seem. And so I have started watching Outlander. Do I recommend it? Well. If you're looking for a little shelter from November's grim and inevitable rain, you could do worse than the mindnumbingly pleasing arrangements and rearrangements of Highland scenery, heaving bosoms, and braw bekilted manly men. Counterpoint: the new EP from Boygenius, featuring Julien Baker, Phoebe Bridgers, and Lucy Dacus, is great and will make you sweetly sad.
–Jonny Diamond, editor in chief
---