Lit Hub Recommends: Earthlings, ZZ Packer, and Bob's Burgers
Also, go ahead and drink your fancy booze.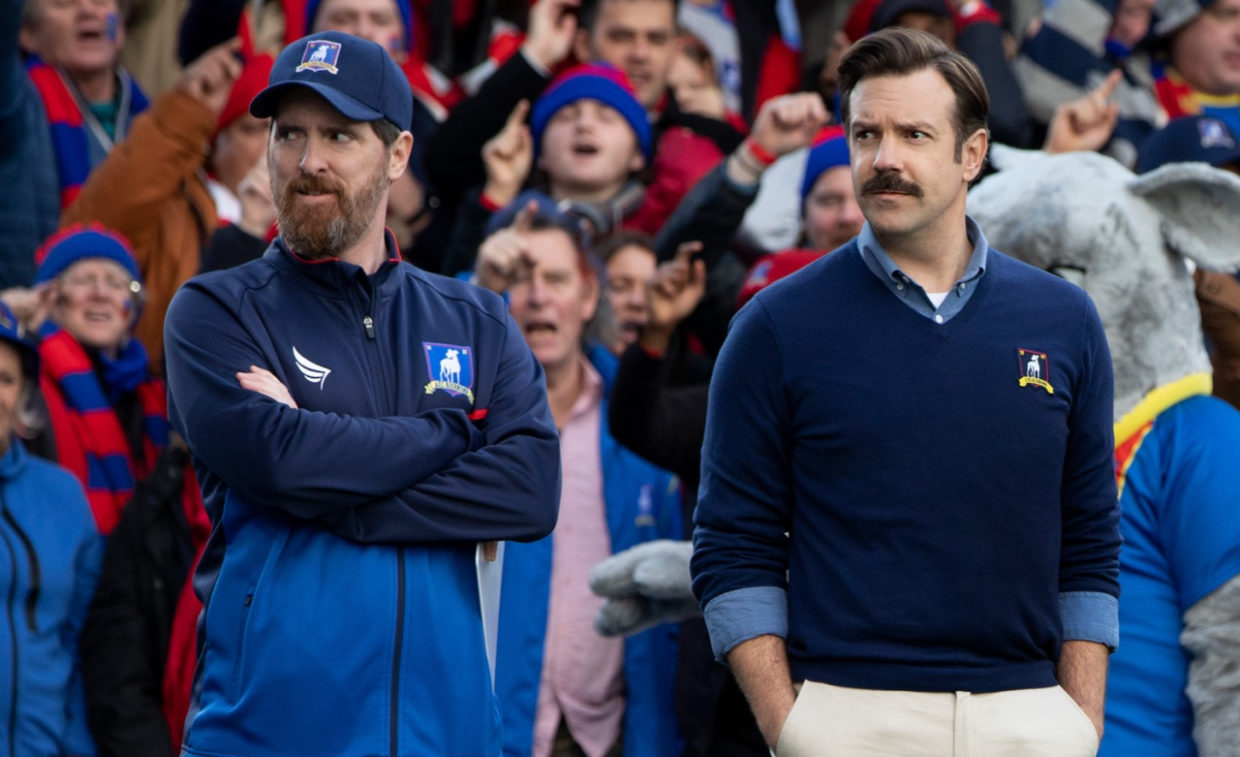 This month I'm recommending the surprisingly delightful Apple TV series Ted Lasso as a post-election palate-cleanser. I'm also recommending the short stories of Kevin Barry and ZZ Packer. Finally, I highly recommend drinking the fancy booze you've been saving for a special occasion, because that special occasion may never arrive, or you may die before it does. Years ago a very generous soul gifted me a bottle of The Hakushu 12-year-old single malt whiskey, which remained untasted until last week, when my wife and I drank it all for no reason other than it was there. Now it's gone and I regret nothing. Drink your fancy booze. 
–Dan Sheehan, Book Marks Editor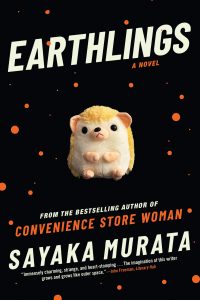 I absolutely tore through Earthlings, the well-received new novel written by Sayaka Murata and translated by Ginny Tapley Takemori. The book's brilliant initial gambit—a lonely, misfit preteen girl is informed by her stuffed hedgehog that he is from another planet—quickly moves past any notions of quirkiness, railing through heartbreaking and unsettling themes (for example, a few pages later, we learn that she is is in love with her cousin, who also believes himself to be an alien) as it climbs into a spellbinding and disturbing tale of isolation, loneliness, longing, and pain, ultimately crescendoing on the most horrifying and gruesome of all possible notes. This book is not for the faint of heart (I'm still a bit shell-shocked, if I'm being honest), but it's… out of this world. Get it?
–Olivia Rutigliano, CrimeReads and Lit Hub Staff Writer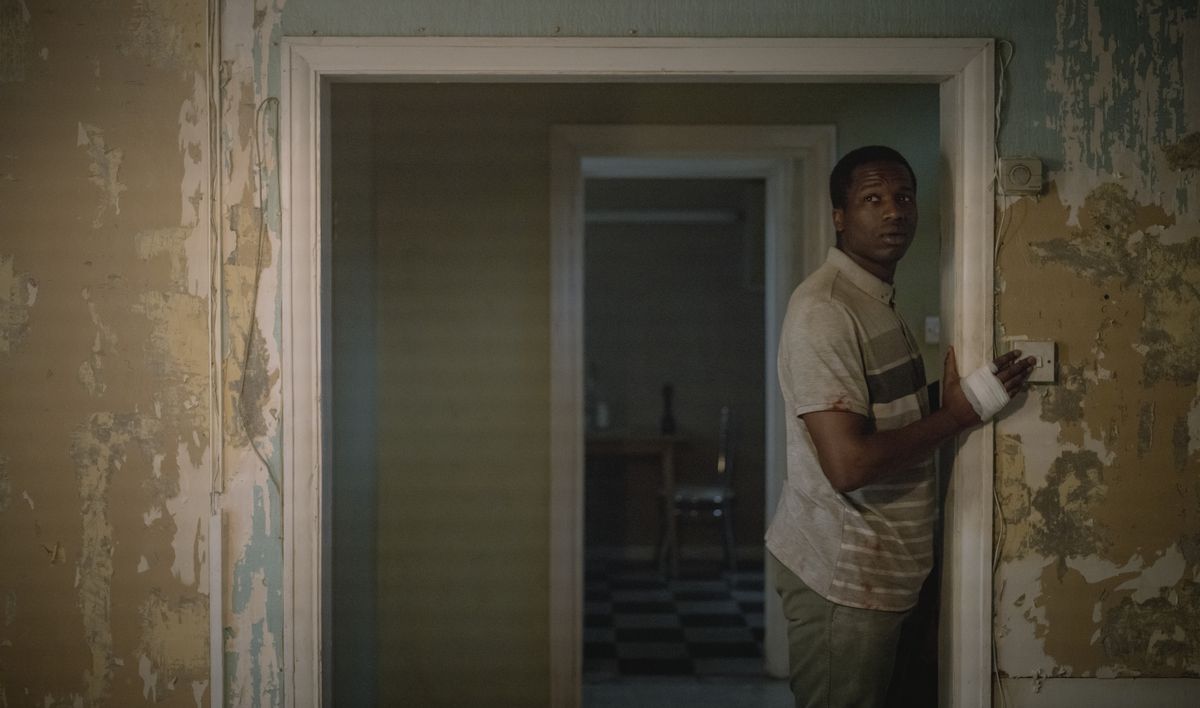 If you've followed the careers of the Lovecraft Country cast, you may have noticed Wunmi Mosaku (Ruby) appear in another offering around Halloween. In the British horror film His House (Netflix), Mosaku and English actor Sope Dirisu star as a couple from South Sudan who flee their country and survive a dangerous crossing to England, where they settle in a small, nondescript town. Most of the native Brits they encounter clearly either resent their presence or are indifferent to their well-being, including their case worker (played by a grubby Matt Smith). Their house leaves a lot to be desired: the walls are crumbling, the lights and wiring are unreliable, and their next door neighbor is about as friendly as a corpse. And what's that scratching in the walls? Not a mouse, not even a rat, but something far worse, which has followed them all the way from South Sudan… His House is a remarkable family drama, moving and tense, which would've been emotional enough without the nightmarish forces that are stalking the protagonists. To say anything more would reveal too much. 
–Aaron Robertson, Lit Hub Assistant Editor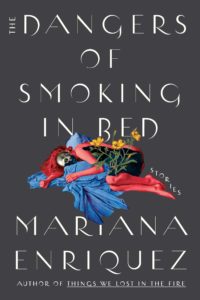 As we approach the winter solstice, I find myself longing for Mariana Enriquez's work—and happily, a new book will arrive early next year. Not all the stories in her fabulous new collection, The Dangers of Smoking in Bed, take place at night, but they are evenish, moon-lit, feral and wonderfully, cacklingly—living in the time of ruin—bleak. Her narrators pursue pleasure and pain in equal measures with a headlong curiosity of how far they can push the altered state. The exposed nerve. Their particular kinks. I've published one of these stories and read others in magazines, but having them all together reminds me of what it was like to see all Van Gogh's sunflowers together at once—only here it's a room sparkling with its unique darkness. No one writing today creates this smoke and this much fire from such small spaces.  
–John Freeman, Lit Hub Executive Editor
Recently, in addition to soothing myself with old books, I have been playing a lot of Assassin's Creed: Odyssey on my soon-to-be-obsolete PS4. The quests are fairly boring, to be honest with you, but I don't really care, because considering the fact that I've been more or less confined to my apartment for eight months, I just like hanging out in ancient Greece, wandering around and looking at stuff, sometimes stopping to chat with Socrates. The scenery is incredible. Whenever I want, I can switch to being an eagle, which is ostensibly to scope out dangers ahead, but also good for checking out the coastline. Sometimes I just ride around in my ship. Anyway. It's nice. 
–Emily Temple, Lit Hub Managing Editor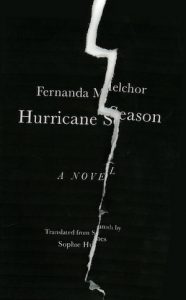 I read Fernanda Melchor's Hurricane Season in October because I am obnoxiously into Halloween. The description begins: The Witch is dead. What I thought I was getting into was a magical story about a small town and the murder of a local Witch. What I found instead was  beyond all of that. It is a warning about myth-making and the horrors we inflict on one another. Hurricane Season truly reads like a natural disaster. You can't get away from the storm of language, a barrage of winding sentences, cataloging tragedies so matter-of-factly that you will be uncertain as to whether or not you read it correctly. This sinister story, told from alternating perspectives, is like a puzzle that won't let you at its core. It is not for the faint of heart, but I can't recommend it enough. For something lighter, I recommend catching up with Bob's Burgers. There are new episodes (!) that feature a haunted hotel, a ringworm epidemic, Linda's debut at a night club, and a talking rubber-band ball—how I miss the one I left on my desk all those months ago! These episodes have managed to do the impossible: make me forget, however briefly, about this election cycle. Plus, Linda's songs will be stuck in your head for days. If you're lucky enough to live alone, like me, you can sing them all day as you perform the more mundane tasks of your job. No, I'm doing fine. Why do you ask?
–Katie Yee, Book Marks Associate Editor
I recommend this season of The Bachelorette.
–Dwyer Murphy, CrimeReads Managing Editor
---