Lit Hub Recommends: Brokeback Mountain, Easy, and John Mulaney
Also, watch The Bachelor for the perfect dose of controlled bitterness!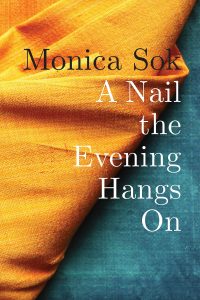 How do you hold history if it's not entirely your own? With your hands, your tongue? What to do when it's being forgotten? To read Monica Sok's debut collection, A Nail the Evening Hangs On, is to ask these enormous questions with her. Looking into the Cambodia she and her family has known, Sok conjures the dead and sings in their voices. Other poems adopt personas of the living. Traveling to Phnom Penh, Sok is respectful of the city's ghosts, scolding tourists and classmates who tread war museums with heavy feet.  In a world in which genocides, the likes of which Cambodia lived through are being forgotten, this is important work, as lived in as a face. Not at all abstract. Like Solmaz Sharif, who in "Look" made an elegy on behalf of elders, Sok honors hers here with the acute, protective tenderness of her gaze, the risks she takes in imagining her way into their lives. Let alone those of strangers. Sok shows them the ultimate respect by worrying over getting it right, knowing, in many cases, the past cannot always answer back. It is a mute loom. Beautifully, therefore, Sok praises the loom too.
–John Freeman, Lit Hub executive editor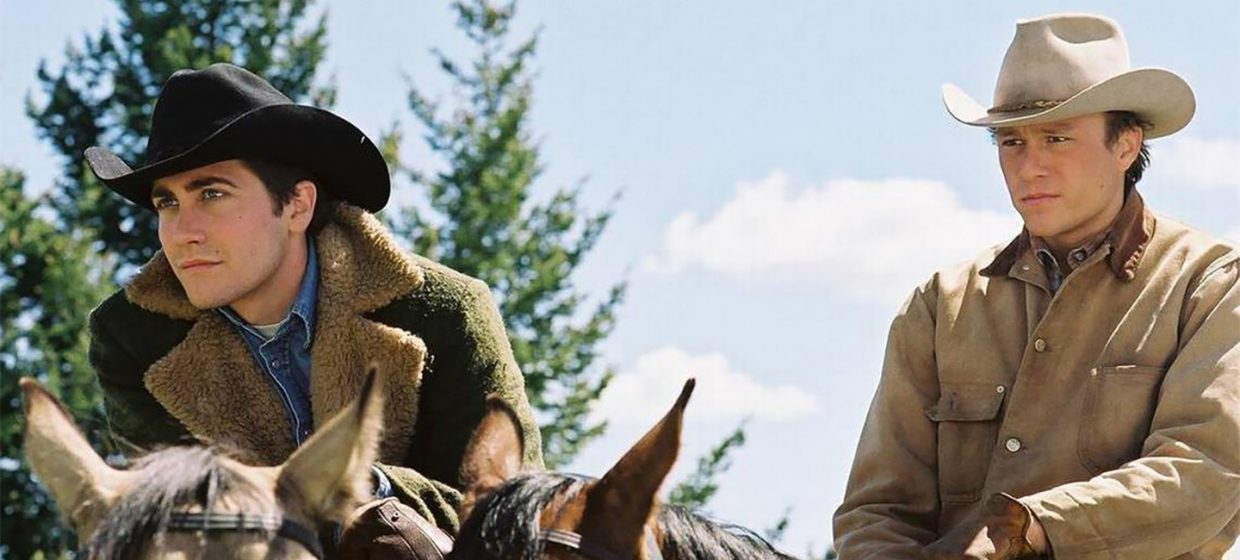 As I am currently snowbound in Wyoming, staring out the window at a herd of frosted elk and a smattering of hardy bighorn sheep, this month I have decided to recommend a small selection of cultural gems set in the least populous state in the union.
·      Annie Proulx's Close Range: Wyoming Stories
·      James Galvin's The Meadow
·      Ang Lee's Brokeback Mountain
·      All six seasons of Longmire
·      Moisés Kaufman's The Laramie Project
·      Nina McConigley's Cowboys and East Indians
·      Percival Everett's Half an Inch of Water
–Dan Sheehan, Book Marks editor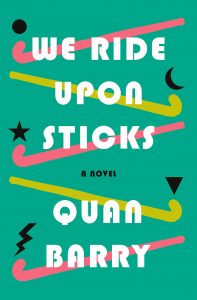 I've just finished Quan Barry's forthcoming novel We Ride Upon Sticks, which is very sad news for me, because I don't get to read it anymore. It's been a long, long time since I snorted and snickered my way through a book. We Ride Upon Sticks is kind of like Stranger Things meets Bad News Bears meets Heathers—it's about a high school women's field hockey team in 1989 in Danvers, Massachusetts—the original site of the 1692 witch trials. Unbearably sucky, the Falcons try to elevate their game by pledging themselves to the Darkness in an Emilio Estevez spiral notebook, and, insanely, it works—but Emilio must be fed by a parade of dark (or at least mischievous) deeds, lest his field hockey enhancement magic wane. Basically, this book is a must read if you were ever a teenage girl, played a team sport, contemplated witchcraft, and/or were alive in the 80s. If like me, all of these things apply, watch out: this book is going to get you. 
–Emily Temple, Lit Hub senior editor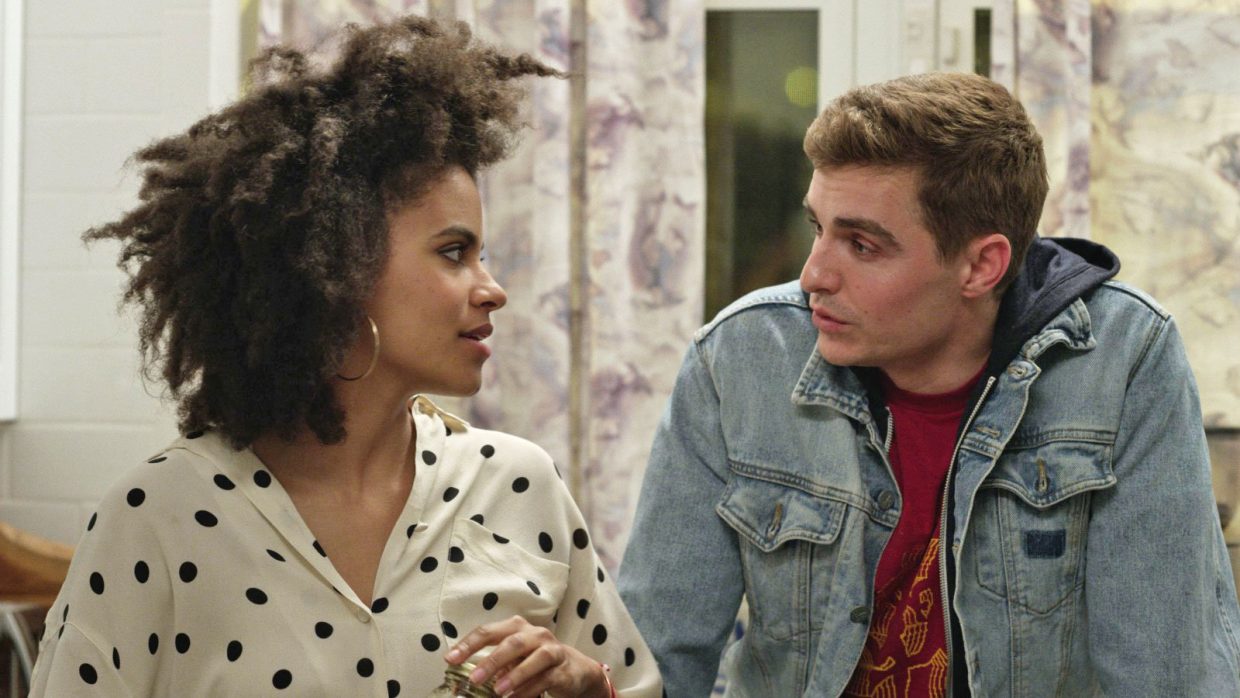 Joe Swanberg's Netflix series Easy came into my life at an opportune moment, months after the end of a long relationship. Watching this show is what one does in the aftermath, I guess, in addition to reading too many Modern Love columns and, for some reason, watching Marriage Story. Easy is an anthology show about modern relationships set in Chicago. Or actually, what makes the show work so well is that the stories aren't about the entire relationship, necessarily, but rather one challenge that a couple confronts: What if an awkward threesome actually turned out to be a beautiful thing? When do you start role-playing? Is it okay to represent a turbulent personal relationship in a widely published piece of art? Does it matter if your partner is vegan and you love bacon? And so on.
Those familiar with Swanberg know that he's regarded as a major influence in the "mumblecore" movement that emphasizes naturalistic acting and dialogue, sort of a hyper-realism that draws the viewer into a world of overlapping dialogue, frequent interruptions, non-sequiturs, and layered action. Easy is very much part of this tradition. Though each episode is discrete (if you started in the middle of season 2, you wouldn't be lost), Swanberg recycles some characters throughout, which gives the series a sense of continuity and growth over time. But I don't want to get heady about this. Easy is a funny, poignant, sometimes sad, and often too real show that often has me saying, "Damn, glad I'm not the only one."
–Aaron Robertson, Lit Hub assistant editor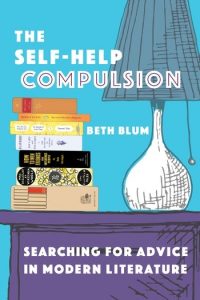 I am about to make a sweeping statement: all of us have been, at some point or other, despite our very literary, very niche tastes, drawn to the self-help shelf of the bookstore. Whether we opened, didn't open, buy, didn't buy that book is another matter entirely, between you and yourself. One of the draws of the self-help genre is its promise of utility; this distinguishes it from the academic or the literary, a distinction which has been long debated and is therefore one of the jumping off points of Beth Blum's The Self-Help Compulsion. Did you know that the stitching together of quotes for self-betterment traces back to the Renaissance? How did self-help books gain such cultural and, lately, even literary traction (e.g., Jenny Odell, How to do Nothing)? Well, for those of us who like to annoy the utility people by analyzing for analysis' sake and enjoying it, this is a self-help read full of historical and cultural commentary. Enjoy! 
–Eleni Theodoropoulos, Lit Hub editorial fellow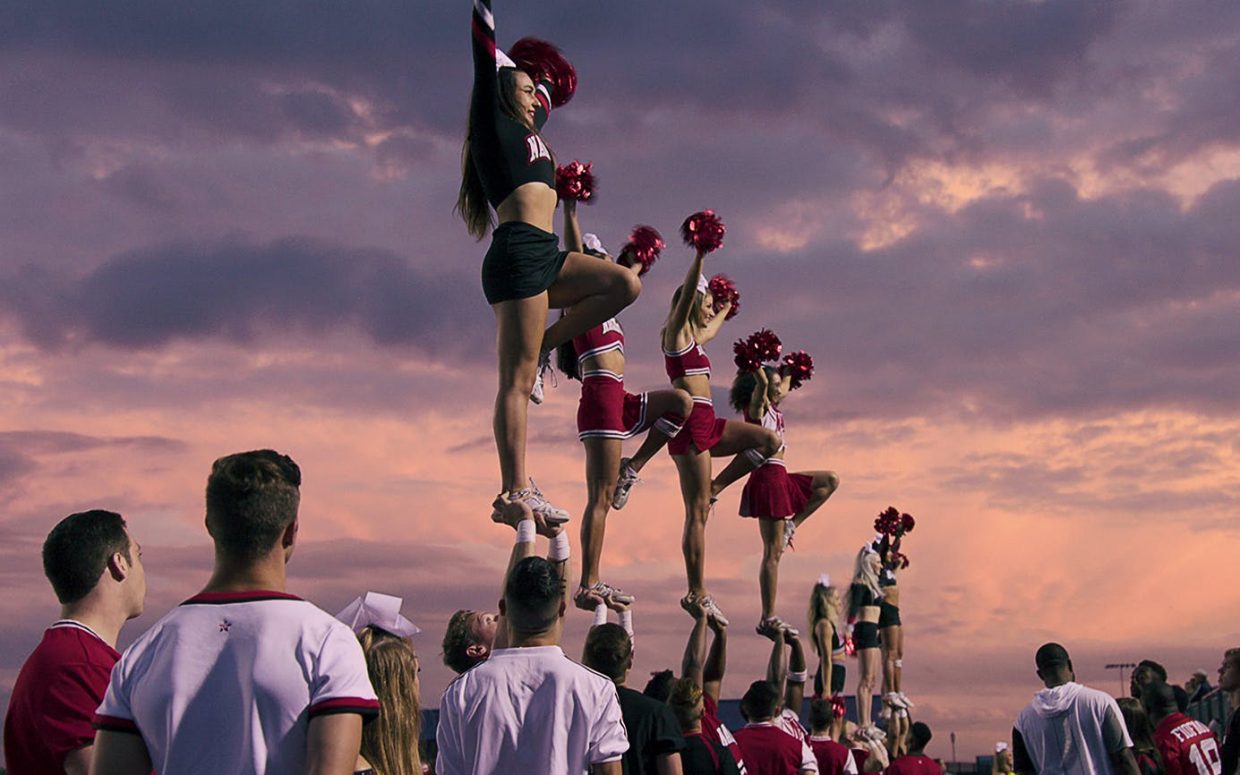 I recommend the glitter eyeshadow trifecta: the Netflix documentary Cheer, Apple TV's Megan Abbott-helmed cheerleading suspense thriller Dare Me, and HBO's Euphoria, all of which dive into the terrifying lives of teens (although as a documentary, Cheer is by far the most terrifying. So many concussions!) Also, I recommend this story about dognapping.
–Molly Odintz, CrimeReads associated editor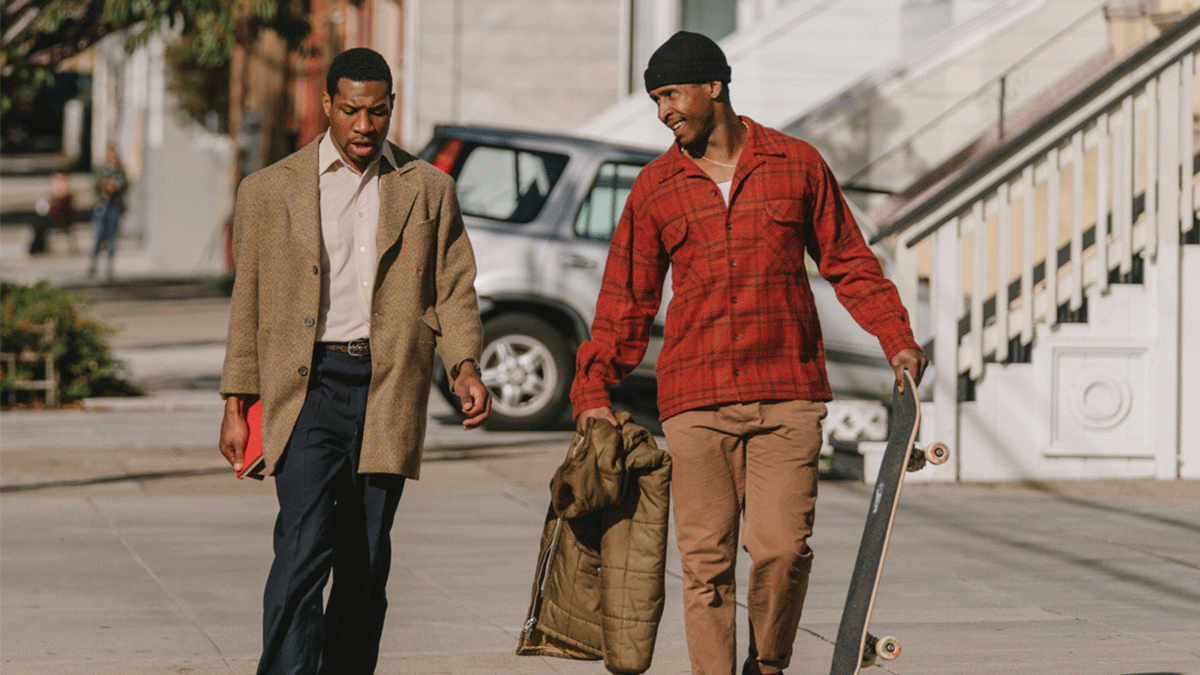 The Last Black Man in San Francisco is a gorgeously rendered look at the life of a man and his best friend as they try to reclaim an old Victorian house that's been swept up in the nightmarish wave of tech capitalism overtaking San Francisco. Inspired by Fails' life, and in particular his experience with housing insecurity, he worked with his friend Joe Talbot to create a story that Manohla Dargis described in The New York Times as an "expressionistic odyssey, both rapturous and melancholic." The story of his close-knit community, roiling against the white moneyed colonization of their city, is worth our attention.
–Corinne Segal, Lit Hub senior editor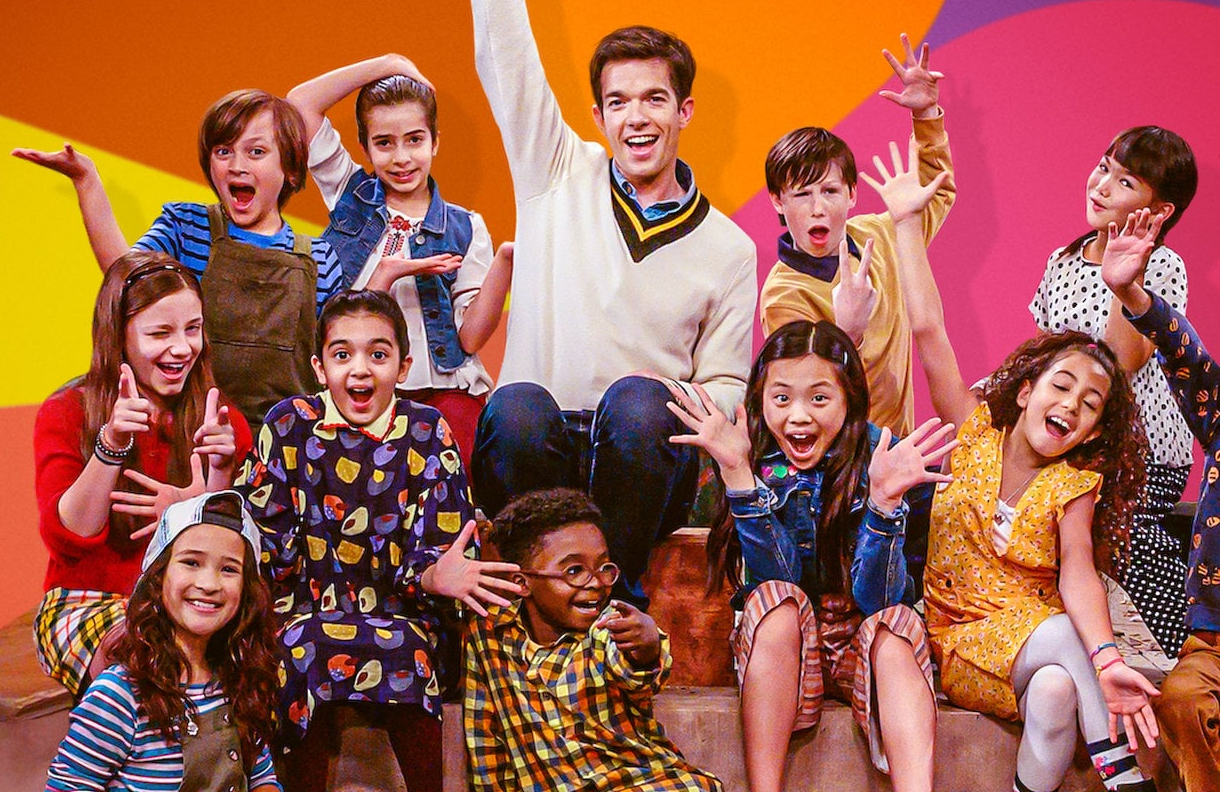 Two funny recommendations today: 1) If you love Ali Wong's stand-up specials, you will probably also love her book, Dear Girls, addressed to her two young daughters (though they are not to read it before the age of 21, as she states many times in the opening pages, because the book contains some pretty raunchy stuff). It covers more or less the same material as Baby Cobra and Hard-Knock Wife (how to trap a man, how to know if a Chinese restaurant is legit, what they don't tell you about giving birth, etc.), but she also shares a few oddly moving stories about her liberating study-abroad trip in college, what it's like to bomb again and again on stage, and how grateful she is to her parents.
2) John Mulaney & the Sack Lunch Bunch is finally on Netflix. Now, I have to admit: I've only seen half of it, but the parts that I've seen are, as expected, wonderful and weird. If you have not yet seen it because you think it's a program for babies, you are mistaken. It is indeed for you. And there's music! Absolute bangers that I have not been able to get out of my head include "Grandma's Boyfriend Paul," a song about how grandma's new boyfriend did not murder her first husband so the family needs to chill out, and "Plain Plate of Noodles," about the joys of pasta untouched by sauce, with just a little bit of butter. (I felt so seen!) My third bonus recommendation is to not promise friends you'll finish watching shows together. (Friend, if you are reading this, can we please finish The Sack Lunch Bunch soon?)
–Katie Yee, Book Marks assistant editor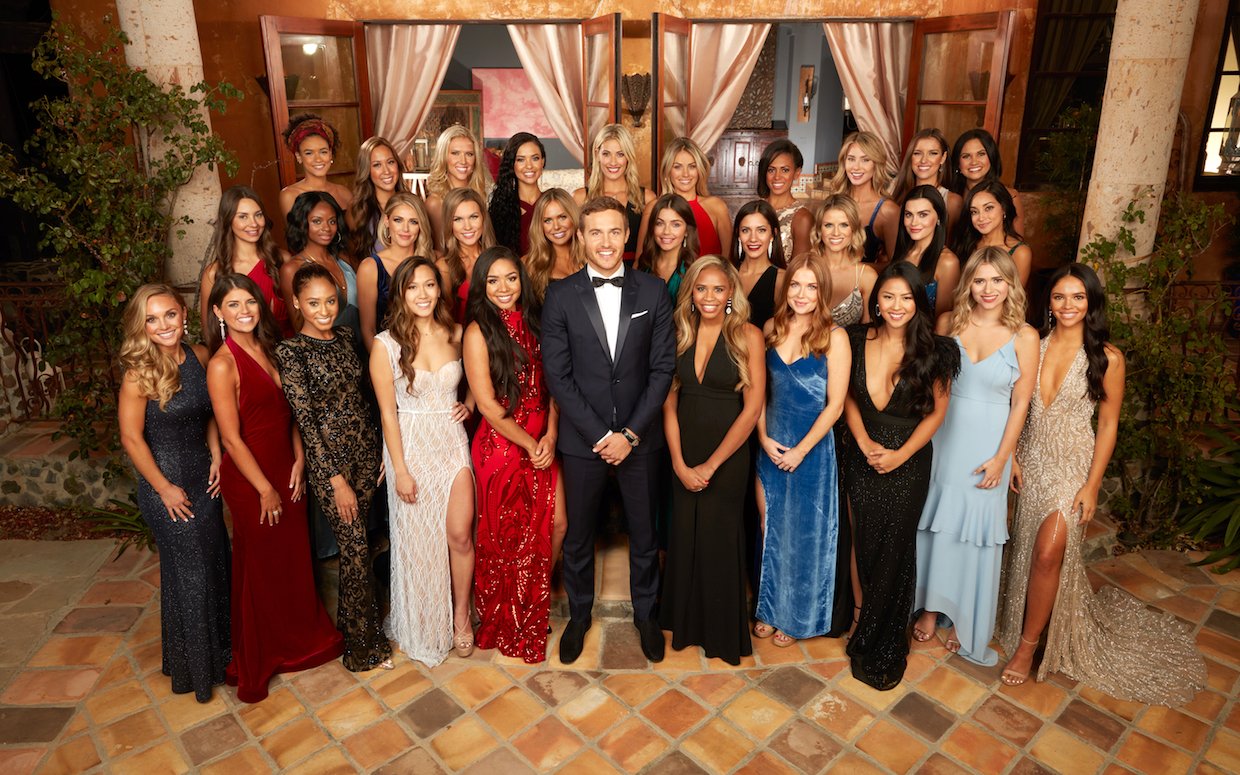 What a (terrible) time to be alive! My only source of joy these days (apologies to my loved ones, but also, step it up?) is The Bachelor. I reject the idea that anyone can voraciously consume anything, media included "ironically," so I'm just admitting that while I might be more skeptical about the kind of love The Franchise advertises than some viewers, I love the show with my whole heart. The villains! The alliances! The confessions (usually: "My parents are divorced." But sometimes juicier)! Books are great, but have you ever watched two grown women fight over whether or not one is "a champagne stealer"? As a bonus, an early season is—for the first time ever—available on Netflix. Can you afford not to watch? (One caveat: The Bachelor, like controlled bitterness, is better with friends. I also recommend friends. And controlled bitterness.)
–Jessie Gaynor, Lit Hub social media editor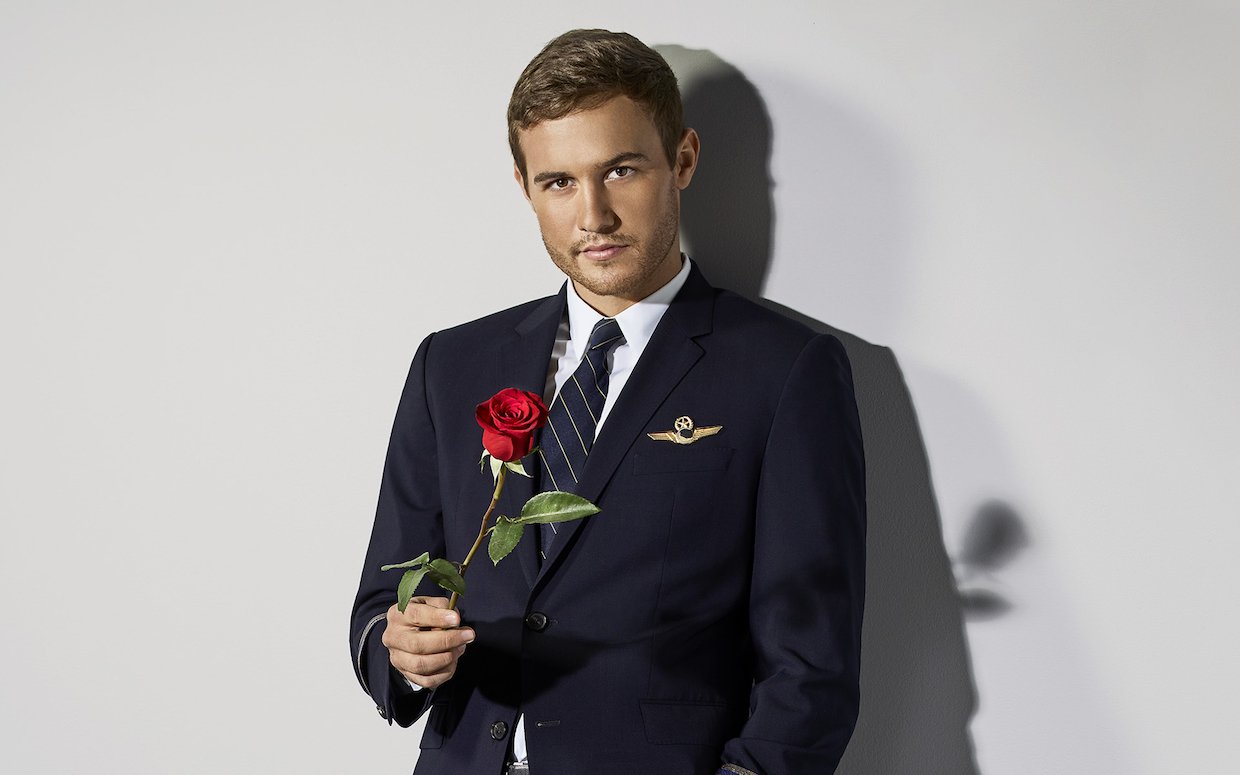 I also recommend The Batchelor. (See Jessie's blurb.)
–Dwyer Murphy, CrimeReads managing editor
---