Lit Hub Recommends
The team's favorites, from Dr. Death to Brick, Chris van Allsburg to Daisy Johnson, and more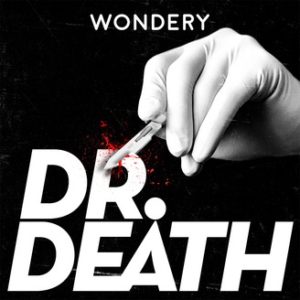 In the past three days, I have listened to five episodes of the Wondery podcast "Dr. Death," which has confirmed two things I have long suspected: 1) the American medical system is, at every level, well and truly fucked (I know, hot take alert!), and 2) people who try too hard are likely sociopaths. Look, I know we're always telling kids they can do anything they put their minds to, but Dr. Death offers a compelling counterpoint: if at first you don't succeed at neurosurgery, OH MY GOD STOP DOING NEUROSURGERY. It's a great listen, though not if you don't like hearing people talk about blood and various bodily sacs.
–Jessie Gaynor, Social Media Editor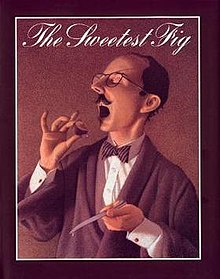 A close friend of mine is having a baby shower this month, and has made a charming request of her guests: that instead of a card, we bring and inscribe a favorite picture book to start the new reader's library. Being someone who recommends books for a living, I have been overthinking my choice for weeks. But I think I've finally decided on my favorite picture book, and in spite of the fact that I may be ruining the surprise, I thought I would recommend it to you here, in case you have a similar situation (or, you know, a child of some kind). My choice is Chris van Allsburg's The Sweetest Fig. Chris van Allsburg, as you may or may not know, is the writer and illustrator of the original Jumanji, as well as The Polar Express, and while both are lovely books (if slightly less lovely films), but I have to say that am partial to his lesser-known works. In this one, a French dentist who is very mean to his dog takes a mysterious client who pays him for his services in magic figs—figs, she says, that will make your dreams come true. I will not give away the ending, but let me tell you, Chris van Allsburg loves dogs and certainly will not tolerate any kind of meanness towards them. In case you're interested, the runners up include: The Stinky Cheese Man and Other Fairly Stupid Tales, by Jon Scieszka and Lane Smith, Outside Over There by Maurice Sendak, and Sylvester and the Magic Pebble, by William Steig. And well, now you know how old I am.
–Emily Temple, Senior Editor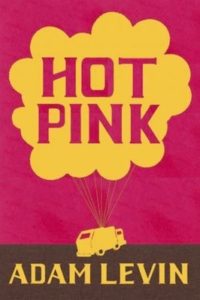 Every time I go to the Strand, I check the L shelves for Adam Levin's Hot Pink. It's been many years since I've read this peculiar collection (another recommendation: keep track of which friend has borrowed which book!) but I remember it having a kind of magnetism. There is a tumbling, propulsive quality to the prose. Other things that stuck with me: a father obsessed with creating a body-positive doll for his daughters after watching a documentary on eating disorders, a garbage truck filled to the brim with balloons, a girl who rejects small talk, saying to strangers "Ask something braver." Enjoy falling down this rabbit hole of a collection.
–Katie Yee, Book Marks Assistant Editor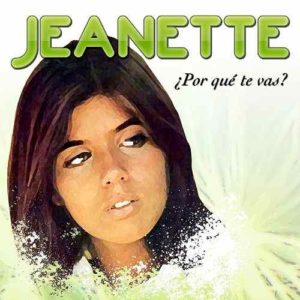 This week, I'd like to recommend a favorite Wikipedia page: the Late Bronze-Age Collapse. What makes this page so great? Several reasons! First, it's epic. Every civilization in the Mediterranean collapsed, within a fifty year period, because of imperial rot, mysterious invasions by sea peoples, and the willingness of subjugated groups to team up with invaders and get rid of their overlords. Second, the apocalyptic narrative is far enough in the past to not feel guilty for enjoying reading about it (kind of like the dinosaurs). Third, the page is a fantastic portal to every civilization that collapsed in this time period, and every civilization that replaced it. Fourth, this page uses the term "Dark Ages" in a way that is actually appropriate, given the vast scope of the collapse it describes, as opposed to the conventional use of "Dark Ages" to describe the collapse of Western Roman civilization, which is inappropriate as a usage since, contemporaneously, Byzantium and later Islamic empires were thriving. I'd also like to recommend the 1970s hit from Spain, "Porque Te Vas," by Jeanette, which, after listening to it while spending several hours at the laundromat yesterday, will now be stuck in my head forever.
–Molly Odintz, CrimeReads Associate Editor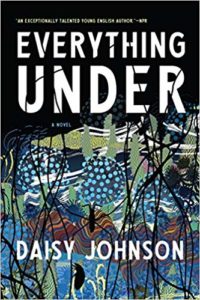 This Lit Hub Recommends is kind of the demon twin of another one I wrote a couple weeks ago, but I'm nothing if not consistent/utterly predictable. This week's things are Daisy Johnson's novel Everything Under and the band King Woman. Apparently I have a real thing for metal's bastard children, and King Woman fits that bill. They're a female fronted shoegazey/doom-y/what-have-you apple from the metal tree and have been described as Mazzy Star meets Black Sabbath. Everything Under isn't out in the US until the end of October, but it might already be on your radar since it just got shortlisted for the Booker Prize! It's a reimagining of Oedipus Rex set among people (and other things) who live on canals in England, just beyond the pale of "regular" society. The narrative is both poignant and murky, the prose gorgeous and evocative throughout. While you're waiting for Everything Under to reach these shores, there's a short story by Johnson from her collection Fen (also involving water, and grappling with loss and love) that you can read here.
–Miriam Kumaradoss, Editorial Fellow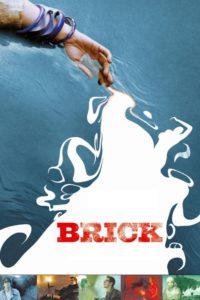 Brick, Rian Johnson's 2005 directorial debut, is new to Netflix this month and well worth the streaming. For those not already indoctrinated, it's a pitch perfect neo-noir set in a Southern California high school where the cliques are gangs, the principal is a narc, and making new friends is a potentially fatal life transformation. Nods to classic crime fiction abound—from Chandler, Hammett, and Macdonald are all over this—but it has a genuinely modern sensibility of its own to balance, and Joseph Gordon-Levitt is a shockingly hardboiled PI, more Continental Op than Marlowe, and the washed-out vistas of a barren valley high school call to mind Chinatown on a budget. Probably you've already watched and enjoyed this one before, but I entreat you, treat yourself to it again.
–Dwyer Murphy, CrimeReads Editor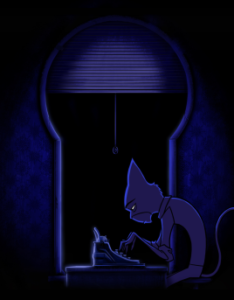 This week on my Youtube travels I came upon a video I hadn't seen in years. The Cat Piano (not, as the wikipedia page reminds us, to be confused with Keyboard Cat) is a 2009 Australian animated short film noir, narrated in verse by Nick Cave, about a melancholic, anthropomorphic cat poet in a city of cat singers. When these jazzy felines suddenly begin to disappear, and the police discover human footprints at the crime scenes, our hero suspects that someone out there is constructing that most terrible of instruments: the dreaded Cat Piano. He rushes out into the night to warn the beautiful lounge songstress he has loved from afar, but alas, it's too late… The spirit of the city destroyed, all music banned for fear of who it may attract, the brokenhearted poet and his ragtag army set off toward a distant lighthouse, from which a blood-red beam and the screams of their tortured compatriots emanate. I'll reveal no more, but it's a wonderful little film—gorgeously animated in midnight blacks and blues, hauntingly beautiful to listen to, with a dark little streak of visual humor running throughout—and everyone should take eight and a half minutes out of their day to watch it.
–Dan Sheehan, Book Marks Editor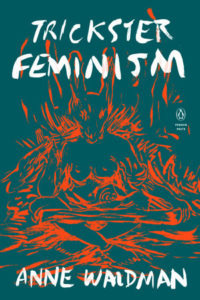 For half a century Anne Waldman has been America's reigning anarcho-Buddhist socialist-feminist eco-poet warrior. If you get the chance, hear her live. Some poets make the rafters sing, she scorches the drapes too. Later, once your ears have stopped ringing, with just her book in your lap and lamplight above, that magnificent growling chanting voice will pluck a new chord from your body. The reason why is few poets create as vitally as Waldman from the larynx's imagination. Her poems are not just meant to be heard, but take what can be heard and turn that sound into poetry. To read Waldman then is to remember that poetry is first and foremost a transfer of energy—from the body to words, and back into another body. Her latest collection, Trickster Feminism, reveals just how much power resides in this access to our sonic receptivity. Speaking in chants, diaries, riffs, and exquisitely stripped down verse, Waldman interrogates the myths of a world riddled with misogny and state-sanctioned violence. Here are poems of anguish and seduction, of disobedience and mourning, poems that resist any place, person or system which tells a woman she must be any one thing. It is a noisy triumph. By some counts, her sixty-seventh. The book is dedicated to the late poet Joanne Kyger, the late composer Pauline Oliveros, and the jazz pianist Geri Allen. Artists who sang and played the body electric in their work. Trickster Feminism is a loving tribute to them, and what music it makes in their honor.
–John Freeman, Executive Editor
---