Laura Blackett and Eve Gleichman on the "Small Crimes" (Landlord Texts!) That Inspired Their Work
This Week on So Many Damn Books
Christopher and Drew are joined in the zoom hysperspace universe with writing duo Laura Blackett and Eve Gleichman, creators of the inventive rom-com thriller The Very Nice Box. They all get into how Gleichman and Blackett's partnership started, the joys of creating a sideways satire, and the desire to create warmth in the pages even as the book becomes a thriller. Then, they sink their chompers into Kristen Arnett's With Teeth, and how it makes you feel on the edge of a panic attack the whole time.
What'd you buy?
Drew: Appleseed by Matt Bell // "The Very Good Box" from The Very Good Butchers

Christopher: KORG Volca Sample 2 // Hangin' Out With Cici by Francine Pascal

Laura: a bolo tie // Uncanny Valley by Anna Wiener

Eve: Everyone in This Room Will Someday Be Dead by Emily Austin // a GE Café gas range + stove
*
Recommendations:
Drew: The Chosen and the Beautiful by Nghi Vo

Christopher: Nightbitch by Rachel Yoder // It Never Ends by Tom Scharpling

Laura: The Ex-Girlfriend of My Ex-Girlfriend is My Girlfriend by Maddy Court // HOW TO with John Wilson

Eve: Milk Fed by Melissa Broder // bacon spicy smoky sweet peanuts from CMB Goin' Nuts // Master of None Season 3
*
From the episode:
Christopher: It was so surprising and winning, and it made me wonder, writing together, what your reading partnership was like before you even started writing. Did you share books with each other? Did you talk books? What was it like before you started writing? If there was a before time, or did you meet and start working together immediately?
Laura: That's a really good question. There was definitely a before time—there was a very long before time. We never had sort of like a book club; I don't think we really would trade. But I do remember that we traded some of our creative writing with each other a really long time ago.
Eve: Which I now cringe to think about.
Laura: I'm not even going to talk about it. As you were asking that question, I was kind of thinking about what are the things that we were sharing back and forth, and it was very much like screen shots of subway ads that were really good or really bad or kind of both at the same time. It was like infuriating texts from my landlord, love letters, it was a lot of observational humor and curiosity about the people in our lives.
Eve: Yeah. It would go from these really tiny observations, like sending a photo of the inside of our refrigerator and being like, why did my roommate organize the eggs in this particular way? It would be like a row of eggs and then next to the eggs would be a bowl with an egg in it. Why? What is happening here? I think in general, there's always a question mark at the end of whatever we wrote. It wasn't like we were trash-talking people. It was just like, who do you have to be to make this choice? It applied to aesthetic choices, design choices, copywriting for subway ads, strange behaviors from landlords, colleagues, friends. But in general, they sort of all fell into the category of small crimes.
Laura: Or broadly, it's like a moment when someone is so focused on their own self-interest that they stumble past a social boundary that's not even that important. And individually don't even make for good stories, but when you start to see that pattern in people, it starts to feel really loud. An example of this would be like if you left something out on the street for free, and your neighbor took it and then sold it at a yard sale.
Eve: Or like you're invited to a dinner and the host asks you to buy the fish that's going to be featured at the dinner.
Laura: And I think, like Eve said, it was less about complaining about the people around us and more just being really curious about why they were the way they were, what this behavior was getting them, and how it was helping them kind of glide through life.
Eve: This is a long way of answering your question, which is that we were reading each other's content. And the common denominator was like, can you believe this? And how can we find out more about this mystery? I think those small crimes were the basis for the character of Mat Putnam. They created the sort of fertile environment from which Mat Putnam grew.
Laura: Yeah. It was like we collected all of these feelings and anecdotes and stories and just tossed them into the character and figured out how to tweak it and make it work along the way.
*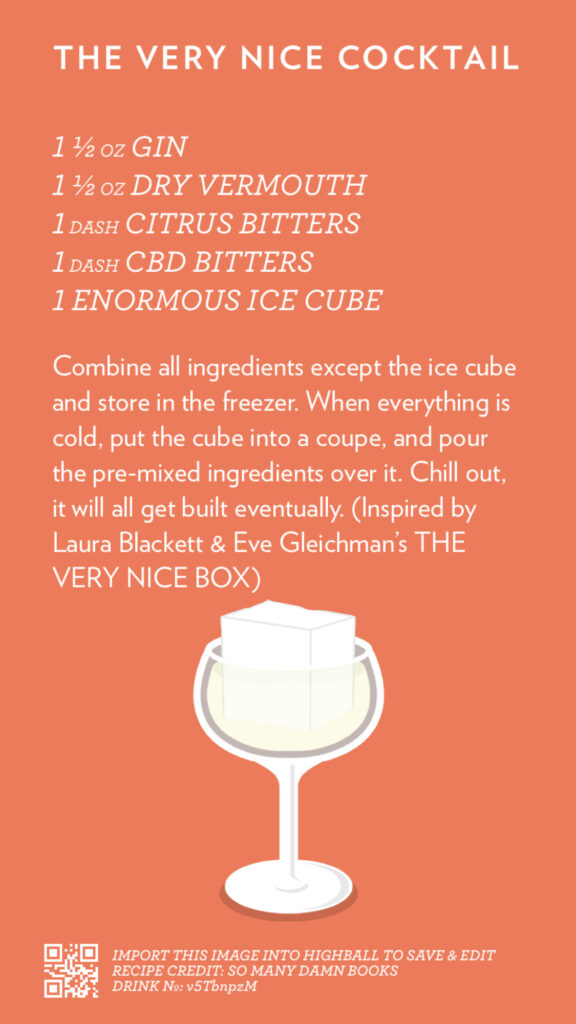 ---