Kiley Reid: 5 Novels With Incredible Child Caregivers
From Leila Slimani to Donna Tartt...
The literary nanny must be drawn akin to a ghost. They must have a very special rapport with children. The house must feel different in their presence, even if part of their role is to go unseen. They must leave things a bit differently than the family remembers. And a transaction must take place, one that far too often goes beyond a simple exchange of goods, seldom at market price. From teachers to house maids to babysitters to au pairs, the child caregiver is an essential literary character as they give depth, warmth, and sometimes fear to the question, "Who, exactly, is watching the children?"
And since tending to the children is rarely a caregiver's only job, and since a menial payment is rarely the only souvenir they leave with, a writer is tasked with crafting a fully human person while also depicting all the burdens and spirits that follow them into the home. From colonialism and systemic racism to optimism and envy, the nanny is possibly the ripest literary opportunity to explore the depths of ownership and what it truly means to be part of the family.
These are a few of my favorites.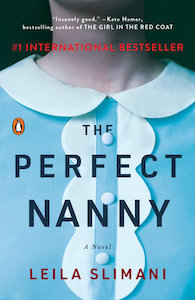 Leila Slimani, The Nanny, Penguin Books (2018)
From the first page of The Nanny, we know something is wrong. Slimani tell us the ending first and fast, yet manages to build a nauseating tension as we learn exactly how Louise the nanny and her charges have arrived at a deadly scene. The inspiring event was the shocking 2012 murder of two children in New York City, taken at the hands of their own nanny. But the novel reads as a slow and painful burn, and brilliantly deploys the ways humans wield their power and revenge in an eerily safe and childproof setting. And it has to be said: there is a moment in this novel that involves a rotisserie chicken, and I have not been able to shake it.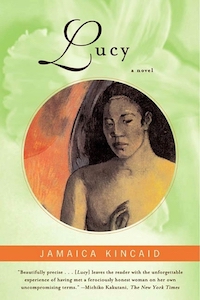 Jamaica Kincaid, Lucy, Farrar, Straus and Giroux (2002)
Through 19-year-old Lucy, a Caribbean au pair, Jamaica Kincaid brilliantly depicts the crippling weight of being an expat, and loving a child to make ends meet. I'm not sure which element stands out the most as there are many and they work through and toward one another. There's the slow disillusionment that comes with tending to a seemingly perfect family. The uneasy ebb and flow of feeling like a friend to your employer, only to backslide with one misstep. There's the pains of immigration and isolation, and the confusion of learning how to operate in a strange new home, let alone a strange new country. Lucy's relationship to the mother she works for brings out complications with her own mother, the depth of which she wasn't previously aware of. This is a sharp novel about identity and colonization, and how the present brings out new facets of the past, whether we're ready to face them or not.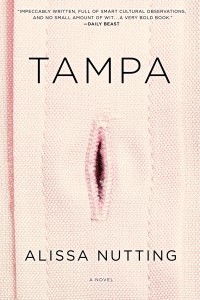 Alissa Nutting, Tampa, Ecco Press
Twenty-six-year-old Celeste Price is a wife, a teacher, a knockout, and pedophile. Everything she does is a careful transaction. She volunteers herself for an annoyingly far-away classroom, as it will be the least likely to be snooped upon. She marries a fumbling cop who supports her financially and only requires inconsistent yet highly performative sex in return. And she allows a 14-year-old boy one picture of her on his phon, in exchange for their constant and secret sexual encounters. Nutting doesn't shy away from Celeste's obsession with the carnal. Celeste's attraction to sexual abuse, and her preferred lack of emotional connection during these abusive actions, doesn't detract from her own emotional depth as a character. Nutting depicts a charming predator in a controlled and somehow hilarious tone. There is a haunting paragraph dedicated to the way Celeste likes to eat French fries that I think of far too often.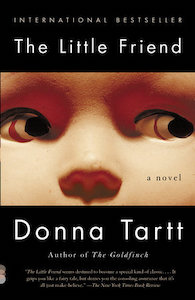 Donna Tartt, The Little Friend, Vintage Contemporaries (2002)
It's Mother's Day in the 1960s when nine-year-old Robin Dufresnes is found dead, hanging from a tree. This event shakes the entire town, especially his family, which marginally includes Ida Rhew. On the surface, Ida, the Dufresnes's black maid, is another witness to fill in what she knows about Robin's death. But underneath her proximity to the murder is a devastating and complicated relationship between herself and the children she's reared since their births: Robin and his sisters Harriet and Allison. Ida is wonderfully nuanced and the traits and items that make up her person are complicated and heartbreaking: her stalwart pride, the bottle of syrup she keeps to pour on her biscuits, her hidden talents (bird calls and stories), and the red plastic cup she brings to work every day, as she's not allowed to drink from the family's. Ida Rhew may just be my absolute favorite literary nanny.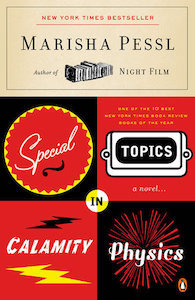 Marisha Pessl, Special Topics In Calamity Physics, Penguin Random House
What I love about Special Topics In Calamity Physics are the numerous ways Marisha Pessl tells a story; there are countless lists and references and multiple choice equations and song lyrics. What I love about Hannah Schneider, the novel's mysterious cinema teacher, is her witch-like appeal, her cunningness, and Pessl's smartly applied mixture of insecurity and inappropriateness. Hannah privately selects promising students to attend cocktail and dinner parties at her home, but the promise of these students has little to do with their academic behavior. They are high schoolers, and while they don't need to be looked after, they fall under Hannah's spell. They seek Hannah's approval and compete for her love. When danger presents itself, they look to her for safety, but by that time, it's far too late.
——————————————————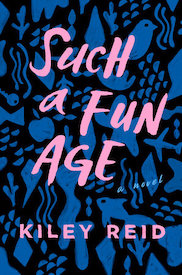 Kiley Reid's Such A Fun Age is now available from Putnam, a subdivision of Penguin Random House. All rights reserved.
---