Kiese Laymon Recommends Describing Your Writer's Block to Get Through It
The Author of Long Division Answers Lit Hub's Questionnaire
Kiese Laymon's Long Division—first published in 2013—is being reissued by Scribner, so we thought we'd ask him a few questions about writing process, favorite books, and writing an "internet novel" before it was cool.
*
Literary Hub: Who do you most wish would read your book? (your boss, your childhood bully, Michelle Obama, etc.) What do you always want to talk about in interviews but never get to?
Kiese Laymon: I wish Michaela Coel would read Long Division. I want to talk about the influence of particular verses from songs on scene construction.
LH: What time of day do you write?
KL: Early morning and late at night. I'm not sure about the science of it but I feel like the holes in the screen are bigger early in the morning when I wake up and late before I sleep. I try to write forward at night and morning during the week. I spend all weekend, or as much as possible, revising.
LH: How do you tackle writers block?
KL: With my head down, like I'm trying to concuss myself. I try to describe the "block" and once it's described I decide what I need to go through it. Then you have to turn around and describe the feeling of running through it. We're writers. We don't run through anything without describing what we ran through.
LH: Which book(s) do you return to again and again?
KL: Heads of Colored People, The Prophets, The Secret Lives of Church Ladies.
LH: Which non-literary piece of culture—film, tv show, painting, song—could you not imagine your life without?
KL: Definitely the album. I'm obsessed with the album as a 45 minute to 85 minute experience. I want to write something that last 80 minutes and have it do what the best albums do and the best literary art do. Kendrick did it on GKMC and Beyonce did it with Lemonade. I want to do it, and more, with a short book.
LH: What's the best writing advice you've ever received?
KL: It's not good because you wrote it.
LH: What was the first book you fell in love with?
KL: Gorilla My Love. Toni Cade made me believe literature was how we should grieve.
LH: Name a classic you feel guilty about never having read?
KL: The Corrections.
LH: Is there a book you wish you had written?
KL: The Prophets. Because I'd love the mirror if I woke up every morning knowing I was capable of writing the most deft defying novel of my life.
LH: How did you write a novel in 2013 so perfect for 2021? A novel that captures the toxicity of performative online existence (an "internet novel"), while also conjuring the deep racism that pervades American life? It's almost like you had access to a time machine…
KL: I think we all have access to time machines if we really listen to the sentences of folks online and folks in our lives and folks in our heads. We're all grieving online. Once you accept that, time travel is not just easy; it's how we breathe.
LH: What writing advice would you give the young novelist setting out to write Long Division nearly a decade ago?
KL: Give readers adequate room to breathe if you're giving them air they've never breathed.
__________________________________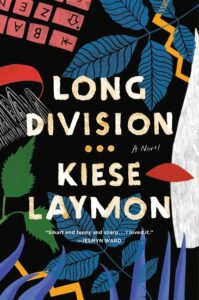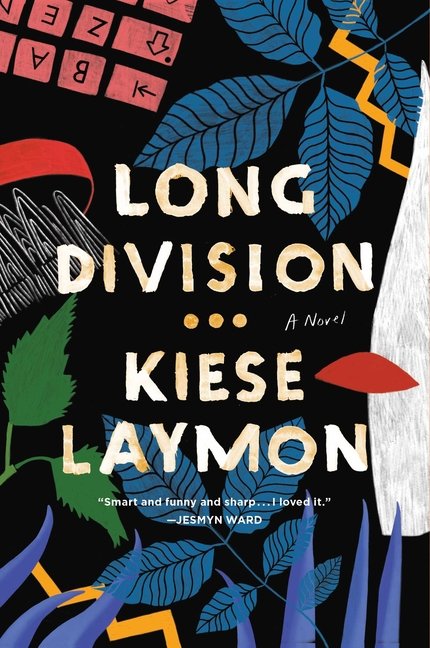 Long Division by Kiese Laymon is available now via Scribner Book Company.
---